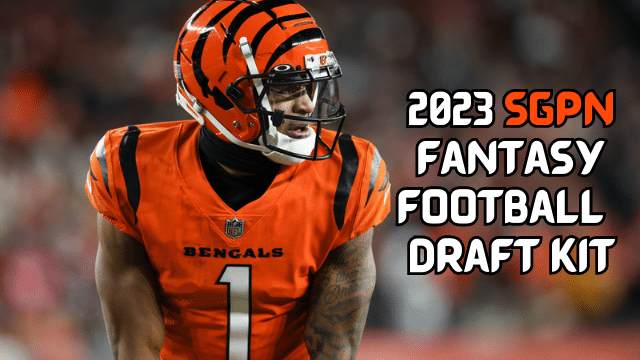 The 2023 Fantasy Football season has arrived, and SGPN is equipped with all the resources required to give you an edge over your competitors during your Fantasy Football draft. We have put in the hard work to simplify the process and make it exceptionally convenient for you to identify the top bargains in each format.
Our Fantasy Football portfolio includes everything from Redraft, Dynasty, IDP, Best Ball, Injury Updates, and Auction content. SGPN Fantasy Football is the 1.01 of Fantasy Football Content! This kit provides you with all the tools you need to attack fantasy on multiple fronts!
As the demand for Fantasy Football remains high and dynamic, our offerings are continuously growing. At SGPN, you can access everything necessary for a successful drafting experience and effective strategies against your rivals—all just a click away. Every Fantasy Football owner should have their toolkit ready before heading into a draft.
The SGPN Fantasy Football Draft Kit provides a comprehensive array of resources, including Expert Rankings, Cheat Sheets tailored to various leagues, highlighted sleeper picks, value selections based on ADP, in-season tactics, and much more!
Remember, the ride never ends at SGPN; make sure you subscribe to the SGPN Fantasy Football Podcast and keep up with the crew all year long as they dish out weekly updates and pivotal content to keep you on the Fantasy pulse every week. We even have our own PT for all the latest injury news and analysis. You can also follow us on Twitter @SGPNFantasy.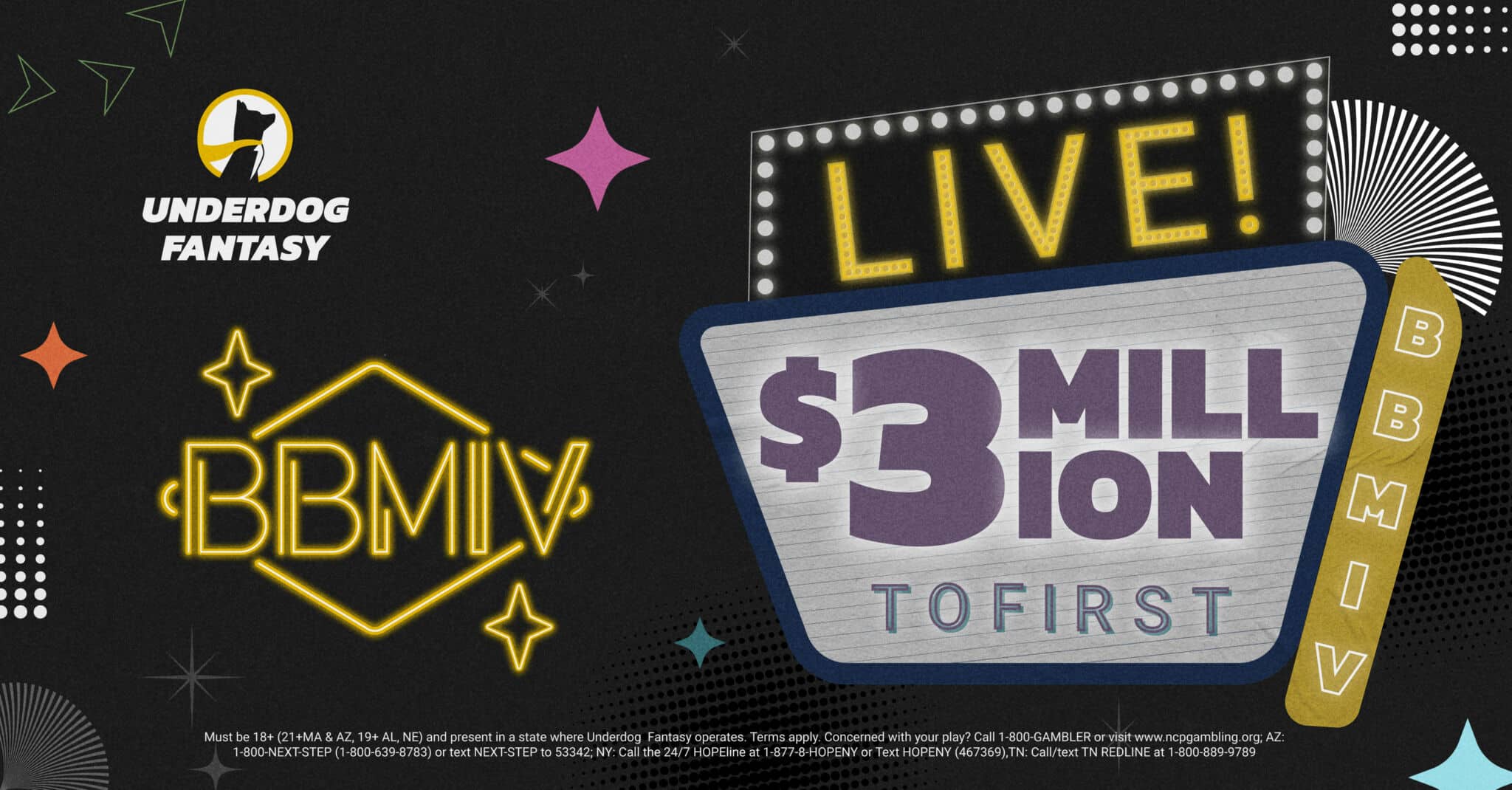 2023 SGPN Fantasy Football Draft Kit
SGPN Fantasy Football Cheat Sheets
Half-Point PPR Scoring Cheat Sheet
SGPN Fantasy Football Rankings
2023 Fantasy Football Breakout Candidates
2023 Dynasty Fantasy Football Essentials
2024 Superflex Rookie Mock Draft – 4 Rounds
2023 Superflex Dynasty Startup Review
16 Dynasty Values: One for Every NFC Team
16 Dynasty Values: One for Every AFC Team
14 Dynasty Trade Targets to Acquire Before It's TOO LATE!
Dynasty Fantasy Football Rankings
2023 NFL Rookie Player Profiles
Dynasty Fantasy Football Live Shows
2023 Best Ball Fantasy Football Content
Draft Day 3.0 – 24 Hours of Best Ball Drafts
2023 Underdog Best Ball ADP Heroes
2023 Underdog Best Ball ADP Villains
Underdog Fantasy Football 2023 Rookie Targets
BBMIV Underdog Cardio Club Drafts
Best Ball Live Shows and Drafts 
IDP Fantasy Football Rankings
Linebacker Rankings IDP Rankings
Defensive Linemen IDP Rankings
Fantasy Football Injury Updates and Insights
Post Injury Breakout Candidates
Top Fantasy Football Players to Avoid Based on Injury
Fantasy Football Offseason Injury Update
NFL Rookie Injury Risk Assessments 
SGPN Fantasy Football Injury Update Channel
2023 Dynasty Fantasy Football Deep Dives
Post-Draft Dynasty Trade Targets
2023 NFL Rookie Analytics – #DEGENScore
Superflex Rookie ADP and Draft Strategies
NFL Draft Recap: Veteran Winners and Losers
Dynasty Fantasy Football Orphan Takeover Strategies
Dynasty Fantasy Football: 10 Commandments for the Offseason
2023 Auction Fantasy Football Portfolio
Tips For Winning Your Auction Leagues
Fantasy Football Auction Superflex Strategies
Auction Fantasy Football YouTube Channel 
Old Fashioned Football Spotify Channel
2023 Redraft Fantasy Football Targets, Fades, & Analytics
How to Draft Running Back Handcuffs
2023 Fantasy Football Rankings
Most Consistent Fantasy Football Players
Fantasy Football Running Back Busts
Fantasy Football Wide Receivers Set to Disappoint
2023 Fantasy Football Tight Ends Set to Disappoint
2023 Vacated Targets to Attack based on ADP
17 Fantasy Football Bounce-Back Candidates
2023 Redraft Fantasy Football Live Videos
2023 IDP Dynasty Fantasy Football
Top NFL Rookie IDP Player Profiles
Top 75 IDP Players for Dynasty Football in 2023
Dynasty Sleeper Linebacker Bargains
Dynasty Sleeper IDP Big Play Rankings
2023 IDP Fantasy Football Tips and Advice
IDP Fantasy Best Ball Football Tips
Easy IDP Ranking Start/Sit Formula
Johny The Greek's Cornerback Corner
IDP Fantasy Football YouTube Playlist
Sean Green and Ryan Kramer's Top 10 Rankings
Quarterbacks – Fantasy Football Top 10
Running Backs – Fantasy Football Top 10
Wide Receivers – Fantasy Football Top 10
Tight Ends – Fantasy Football Top 10
Join Our Community!
Spotify – Follow and Download Episodes
Apple – Follow and Download Episodes
Youtube – Subscribe and Live Chat
SGPN FF Discord Channel – Follow and Chat