The end of July is perfect for adjusting our dynasty Sleeper linebacker ADP rankings. Giving us the latest edge as the NFL fantasy football drafting reaches its peak. At least based on our latest Sleeper ADPs in this recent draft.
As a note, this started earlier in the month and will change over the upcoming weeks; great news, there are plenty of players to choose from this season that stand out. So we're taking a closer look at some of the inside linebackers who's slipped. As well as why they're worth real consideration based on recent off-season events.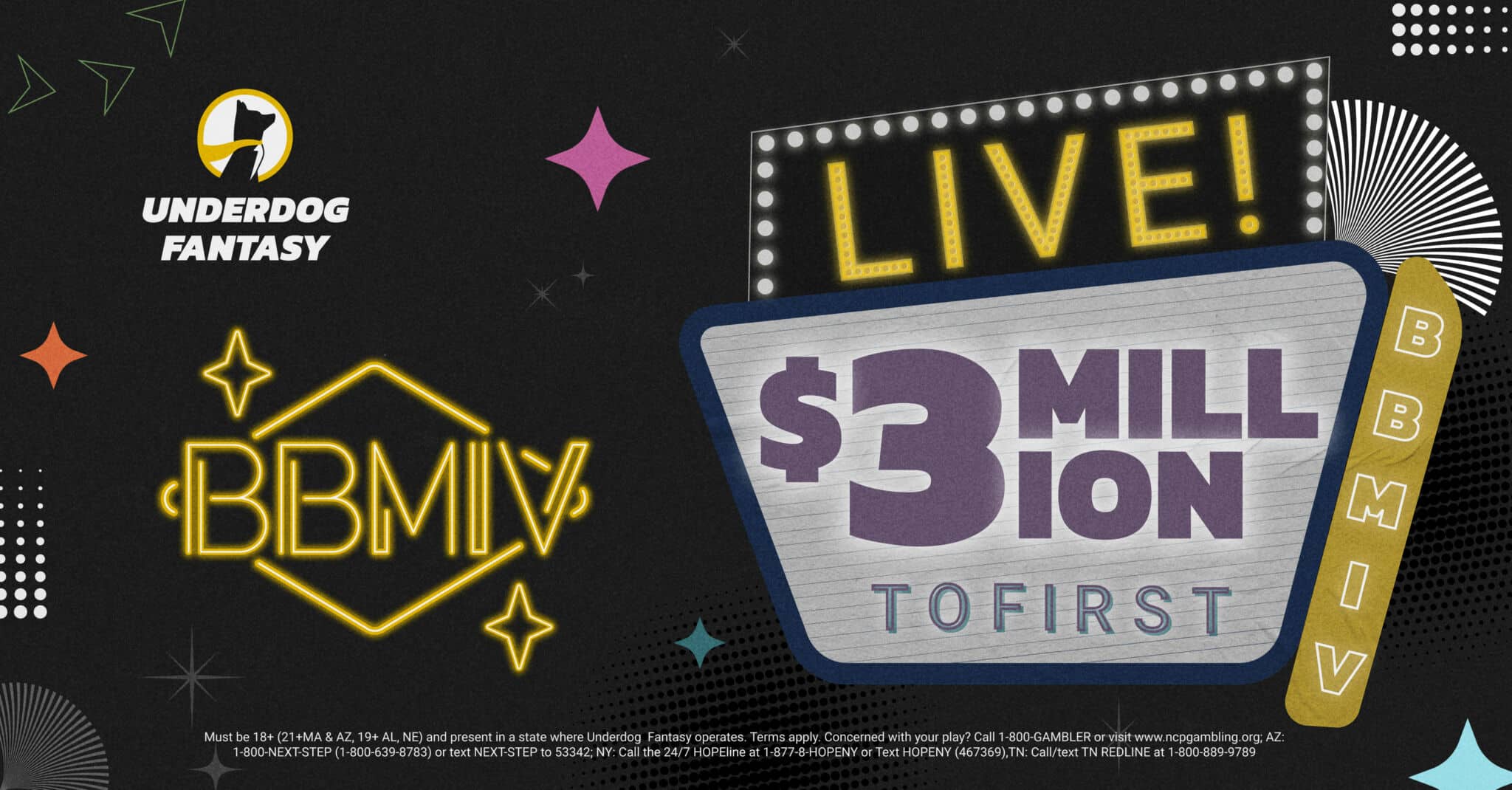 Dynasty Sleeper Linebacker Bargains
Jordan Hicks – Vikings
Eric Kendricks – Chargers
It's interesting to note that Eric Kendricks, a veteran inside linebacker and popular choice in fantasy football, has left Minnesota. This departure has caused a normal chain reaction seen before. This led to both Hicks and Kendricks having low ADPs. It's especially unfair for Hicks, who was undervalued last year when he joined the Vikings. Despite this, he still managed to record an impressive 129 total tackles.
It's also worth mentioning Hicks did play alongside Kendricks. Hicks had 139 combined tackles of his own last year. It's important for Brian Asamoah, who is replacing Kendricks, and whether he can perform better than these proven veterans. It's also just as likely the Asamoah news hitting early was what made Hicks and Kendricks eligible for the bargain bin to begin with.
| | | |
| --- | --- | --- |
| ADP Rank | Player (TM) | Potential Ceiling |
| LB54 / ILB35 | Jordan Hicks (MIN) | |
| LB47 / ILB31 | Eric Kendricks (LAC) | |
Shaq Thompson – Panthers
Although Shaq Thompson has consistently performed well in IDP fantasy football leagues, he has become somewhat of an enigma for several reasons. Especially since the Panthers drafted Jeremy Chinn as a hybrid SAF/LB NFL player, and don't forget the breakout of LB Frankie Luvu and a new regime taking over.
It remains to be seen where everyone will fit in the defense. Despite this uncertainty, Thompson has a nice track record as a long-time veteran. Having hit triple-digit tackles in the past four years and coming off his best season with 135 tackles to show for it.
Thompson's deal with the Panthers was reworked after he stated the FA market wasn't all that hot this year. As a result, he is now a bargain option in the ADP list and still in Carolina. We'll suggest leaning toward veteran players who are considered locks over sleepers. It's also important to note that the uncertainty about his role has not affected his outlook as a solid top LB28.
| | | |
| --- | --- | --- |
| ADP Rank | Player (TM) | Potential Ceiling |
| LB49 / ILB33 | Jamin Davis (WAS) | |
| LB56 / ILB41 | Shaq Thompson (CAR) | |
| LB57 / ILB42 | J. Owusu-Koramoah (CLE) | |
| LB71 / ILB51 | Brian Asamoah (MIN) | |
| LB68 / ILB49 | Azeez Al-Shaair (TEN) | |
Starting with Jamin Davis, he's currently ranked 96th in ADP. We'll suggest considering him as a lite veteran with a top LB32 ceiling that carries quite a bit of risk this year. However, his upside is supported by Ron Riveria's trust in him as his "guy" at the moment.
So if Davis can stay healthy for once, his dynasty ceiling window could still be solid with one more chance to do so. All while in a limited fashion, Davis has flashed but hasn't caught on yet. This leaves plenty of room for improvement first before we really dive in too deep, suggesting instead that a sleeper like Al-Shaair may be the better option in this case.
Owusu-Koramoah is sitting firm at LB62. Although, he should be a solid pick-up as a veteran or top LB45 with upside in deeper formats. The Browns still need to reveal whether JOK is their primary choice. So like all the ILBs on the roster, his known role is in flux at the moment. Also going to likely defer managers to Azeez Al-Shaair first in this case too. Which we'll be talking even more about soon.
Dynasty Sleeper Linebacker Favorites
The ADP Sleeper Runner Up
Brian Asamoah has slipped down to the LB64 spot since spring. Asamoah is a potential top LB34 sleeper, for sure. As we mentioned, with two triple-digit tackle guys in Minnesota last year. The odds are solid that it's going to happen again this season. They lost key players and didn't come close to replacing them with nearly the same caliber of talent.
So, Asamoah may wake up from his slumber this season and looks solid right now to take after our next guy. We are going with the hottest dynasty sleeper linebacker on the market first. He not only has less veteran depth around him like Jordan Hicks, but we've highlighted why before.
The Hottest Sleeper ADP
Azeez Al-Shaair has got to be the hottest dynasty sleeper linebacker. At least any that signed with a new team this past offseason. Being ranked 160th off the board is great news for those of us paying attention in the early offseasons. However, the top LB28 realm is not out of the question here, and managers know it.
So if you're in a league with veteran managers, any "sleeper" may be going higher than the veterans we are suggesting. We recommend looking at reliable veteran's bargains before buying in too early. It's worth noting that breakouts, sleepers, and other terms do bust from time to time. Not that we think this will be the case.
Although, keeping an eye on an even deeper deep throw. Fellow Titan ILB Monty Rice, who has been sleeping for a few seasons now, might demand a little of his own attention. He's certainly not had a lot to show he's up for it on film. At least, as a veteran included where we can see the highest of ceilings, currently, he may only be considered a decent option for a potential top 60 ILB, which comes with a big catch-22 with an ADP rank of 426th.
Whether he performs well as a projected 2-down thumper and stays healthy for a change weighs in a lot with that ADP ranking. At the same time, Al-Shaair is rightfully projected to be the full-time guy in the middle. He Brings plenty of experience with him from San Fransico. We also recognize the excellent samples he had with the 49ers when he was called on over his career there.
Deep Dynasty Linebackers
| | | |
| --- | --- | --- |
| ADP Rank | Player (TM) | Potential Ceiling |
| LB73 / ILB53 | Kaden Elliss (NOR) | Sleeper/Top 32* |
| LB78 / ILB56 | Kyzir White (ARI) | Veteran/Top 32* |
| LB80 / ILB58 | Nicolas Morrow (PHI) | Veteran/Top 40* |
Kaden Elliss – Falcons
The Falcons recently acquired Kaeden Elliss after hiring Ryan Nielsen. The former co-defensive coordinator of the Saints as their head DC. According to PFF, Elliss had an impressive performance last year in New Orleans, and we see it on film.
Which was also under Nielsen's watchful eye and helped Elliss get his shot in the first place. This acquisition greatly helped improve the Atlanta ILB depth chart. Elliss is now a seasoned player with the potential for long-term value in dynasty leagues.
We also think Elliss will have more than the opportunity to maintain a high average of total tackles. Something similar to his best LB1 eight-week stretch last season, recording 61 combined tackles and nearly averaging eight total tackles per contest.
So yes, we see nothing but an upside considering his ADP. As well as the likely outcome set up quietly in matching a coach with a veteran player to run a team's new defense. Making it easy to project a possible top LB32 with an upside to a top LB16 ceiling if he hits right. Hence the word deep for this section.
Kyzir White – Cardinals
Kyzir White is going undrafted or is just unavailable with the overall 415th spot on the list of players cut off by availability. White is being way overlooked, considering the team has made key players on the defense. Former ILB Zaven Collins has been re-tagged as an outside linebacker/pass rusher.
At the same time, Isiah Simmons has been designated as a defensive back. Leaving White as the main ILB with experience to run defense and likely leading to an every-down guy. So whether we classify this as a Sleepr or Bargain. Throwing a dart later his way in any draft could hit top LB32 numbers just by default. The reason why White is going undrafted in even the deeper formats remains to be seen. Is he elite?
No. Is he capable? Yes. And for right now, if for no other reason but by default. There's a large vacuum to be filled, and Mr. White looks like the odds-on favorite to fill it immediately. That's ADP gold when looking for deep, veteran dynasty linebackers on Sleeper.
Nicholas Morrow – Eagles
The Eagles let Kyzir White and T.J. Edwards walk in free agency this season. TTheorganization had a solid plan wto replace one starter hen they drafted Nakobe Dean last season. They let him develop so that he had a stronger chance at running this defense in his first shot at it and leading us to the projected replacement for White's part-time role in coverage situations.
In which the Eagles signed former Bear Nicholas Morrow to a one-year contract to help fill the void. He's coming off the best season of his career statically with 116 tackles doesn't really overshadow the fact in coverage. He's not that good. It's well known, and pI lan to see it on film from last year with Chicago. So do we dare say he fits better as the run-stopper and brings experience at calling defenses?
It's also worth noting the team was able to maintain many solid veteran starters as a whole. This would give any linebacker the start sleeper appeal and a decent dart throw in deeper formats. So if for nothing else, and in case something unexpected happens early in the season. Just like last year, when the Bears moved on from Roquan Smith fairly early on, setting Morrow up to play even more.
That's it, and it's that type of outlier scenario he's potentially inheriting in Philly. Adding that, it's no secret the organization also has a fairly recent history of keeping subpar linebackers as starters for more than a year or two. So hence, Morrow slides in last in the 2023 Dynasty Sleeper Linebacker ADP updates.