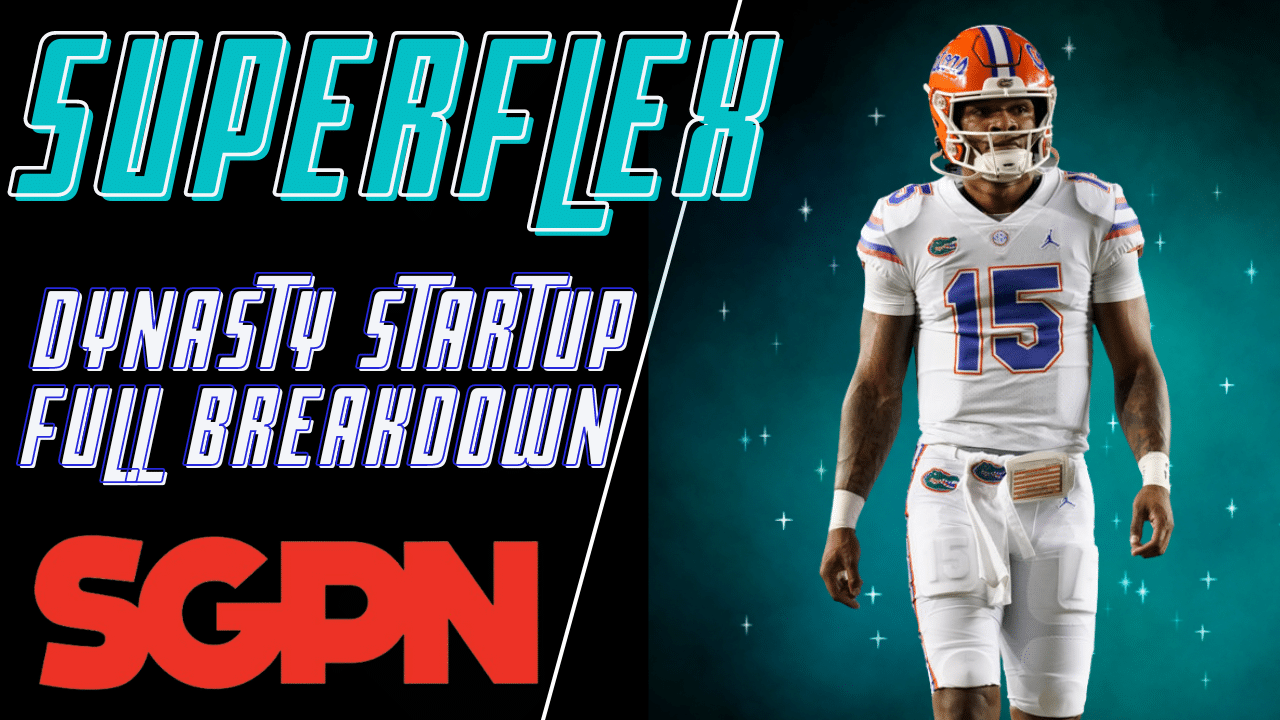 There are no off-seasons in dynasty leagues, and dynasty startups are happening all of the time. If you are reading this, you are probably in one right now or thinking about it. Superflex dynasty startups, especially superflex format, have taken over fantasy football and are becoming the norm. Before you join any startup, you should do your homework. Do as many mock drafts as you can so you know which strategy you want to use. Put a plan together, stick to it, and execute.
Here is a recent superflex startup draft. Let's review it.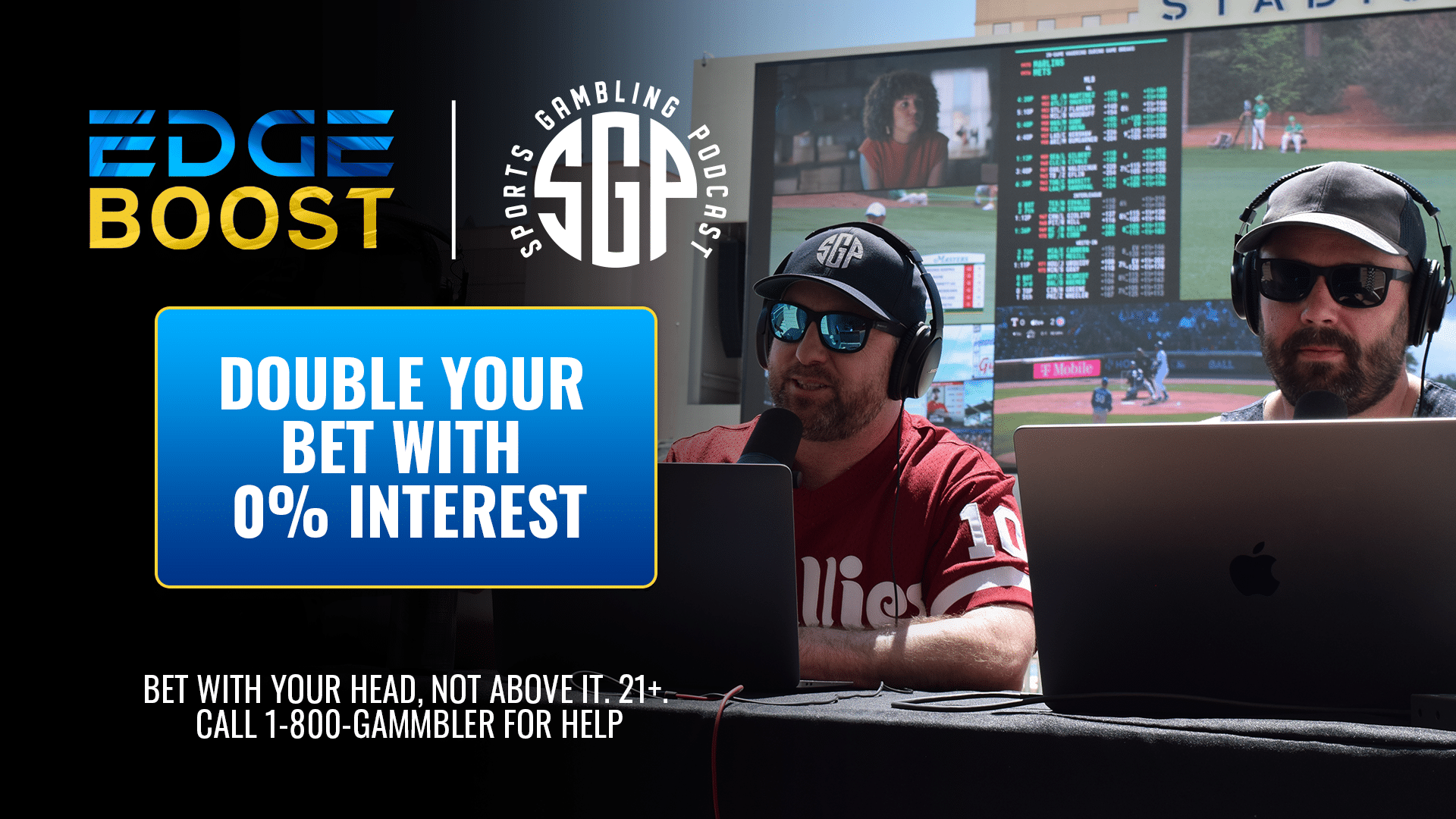 2023 Superflex Dynasty Startup Review
Quarterbacks
Where are the Top Guys?
The top eight guys went in round one, and then three more in round two. We had four quarterbacks go in round three, and this means if you wait until round four to get a QB, you are looking at taking the 16th quarterback off the board at best. Some people will get one hero QB and wait until they get their second. Some will double-tap the QB position and make that the strength of their team. The draft position might play a role in your strategy, so again, please mock the draft before you do your startups.
Where are the Runs?
The QB2 run was in rounds seven and eight, with seven quarterbacks taken in these two rounds. There was a good gap between these quarterbacks and the top-tier guys. You might see this tier going closer to round five in some drafts. A lot of these players are older or have some questions marks based on the situation or one year of production. If you wait until after round eight to get your Superflex QB1, you will have some low assets at the position.
Where are the Rookies?
The rookies went in the 3rd round, and Anthony Richardson went at the turn. They were followed by C.J. Stroud and Bryce Young, not far behind. They came out of the draft as QBs 12-14. They were all close together—big gap before Will Levis round eight.
Where are the Values?
Round seven really did have some value at the quarterback position. Daniel Jones, Jared Goff, and Kirk Cousins are all coming off of solid seasons. They all have added weapons and have the same play callers. Geno Smith and Derek Carr were not far behind. These might be short-term values, but they can produce for you now at a high level.
Running Backs
Where are the Top Guys?
There was only one running back in the first round taken, Bijan. The rest of the top 12 running backs were spread out between rounds two through five. The 24th running back was taken at pick 85 (8.01). This is a great example of how devalued the RB position is. If you draft an RB out of need, you will lose value. Especially an older running back like Aaron Jones. His trade value is obviously lower, being drafted in round eight. But, he is also an aging asset with a depreciating value.
Where are the Runs?
We saw a few different runs in this superflex dynasty startup. The first run, in round three, where we saw five of the top nine running backs as well as the 10th at 4.02. The second run was the end of the 4th and the beginning of the 5th round. We saw dynasty RBs 11-16 go in six out of nine picks. In rounds nine and ten, we saw several running backs in the RB3 range go. Between Rounds nine and ten, we saw nine running backs come off of the board.
Where are the Rookies?
Bijan is king, he was the first off of the board and the only running back in round one. Jahmyr Gibbs was not far behind, going in the mid-3rd. Zach Charbonnet, the third running back, was not taken until the 7th round. The value of the running backs in this draft class is pretty evident with their startup value.
Where are the Values?
There is great value for running backs in rounds seven through nine. A lot of these are short-term plays, as well as a mix of some younger talent. A lot of 2nd round rookie picks like Tank Bigby, Kendre Miller, Devon Achane, or Roschon Johnson in this group. Also, you can get some veterans who carry great short-term value, like Dalvin Cook, James Conner, Aaron Jones, and Alvin Kamara.

Wide Receivers
Where are the Top Guys?
The top wide receivers really do go right at the top. We see five go in the first 14 picks. The top guys carry a ton of trade value. There are not 12 wide receivers that you probably see as a WR1. So if you want one of the top guys, you will need to grab them early. There were ten receivers taken in the first three rounds.
We then saw a flurry of receivers come off of the board. We saw 26 receivers come off the board between rounds four and eight. The majority of the first eight rounds are quarterbacks and wide receivers. There is a premium on the position, which means you should get them early. They have tremendous trade value and will hold value longer than the running backs.
Where are the Runs?
In rounds four through eight, we saw 26 receivers come off of the board. This started in round four—great players such as D.K. Metcalf, Tee Higgins, Devonta Smith, and other borderline WR1s. You will want to scoop as much talent as possible in these rounds. There is a large gap in talent between rounds four and six. The players after round eight are round three superflex rookie wide receivers and some older players. There are few valuable players but not many assets for this position at that range.
Where are the Rookies?
The rookie all went back to back to back to back in the first round of the NFL draft. This is similar to the startup and rookie draft ADP. Jaxon Smith-Njigba is still the first off of the board, but the others have closed the gap. We see him go at 4.05; the other top five WRs all go between that and 5.12. The rest of the top ten rookies are scattered between rounds six through eight.
Where are the Values?
There is a ton of value at the position, but most of it again dries up before round nine. Suppose you grabbed a top WR in the first three rounds. You could wait and pick up the value on the 7th and 8th. You can see different strategies, but teams that only took two or three WRs in the first eight rounds ended up weak at the position. Getting four solid WRs, especially in your leagues that start three, is ideal. This really sets your team up for long-term success and helps you build a strong core.
Tight Ends
Where are the Top Guys?
The top guys are really spread out, but the top six went anywhere from round two to round six. So, if you want to get one of those top six guys, you will have to pay up. But, even in the 4th or 5th round getting Hockenson or Andrews is a great value. The next group of the top 12 was spread out from rounds seven to ten. So, again, I would suggest getting one of the top six guys. There is a real difference in consistency as well as points per game with those top guys.
Where are the Runs?
In rounds nine and ten, you see the last of the top 12 guys come off of the board. Pretty late run, but definitely the last of the top guys. The top guys were generally spread out, but in rounds five and six, you saw four of the top six guys come off of the board.
Where are the Rookies?
Dalton Kincaid was tight end seven in this startup. It's a little high, but it shows he carries a ton of value. The rest of the top five rookies were spread out from rounds nine through 15. Sam LaPorta was a great value, in my opinion, in the 12th. No one is really expecting much from the rookies in year one, and they were drafted later.
Where are the Values?
The top guys ended up valued in this draft. Getting Hockenson or Andrews in round five would be ideal for my builds. There was a lot of value with good players in the 8th and 9th rounds. These players can help you win now as well as could carry some value moving forward. In round eight, Pat Friermuth came off of the board. Then in round nine, we had Darren Waller, Evan Engram, and David Njoku. All top ten dynasty Tight Ends per the ECR.