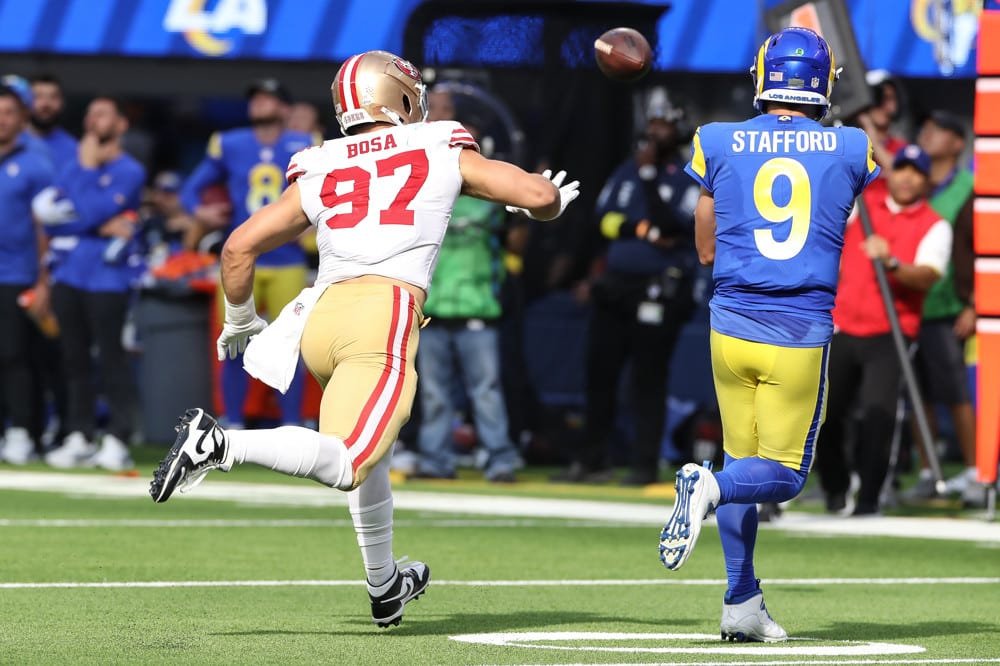 Dynasty rankings change year to year more than we'd like to admit. Some players come out of nowhere to vault themselves into the conversation, some young players take a step forward or fail to take one, and some veterans age faster than others. Here I will be going over my personal top 75 IDP players for dynasty football.
I tend to take a longer view with my dynasty rankings. You will see I put more stock in younger players that have shown a bit already or are presented with a great opportunity going forward. I am a firm believer in building a long-term IDP roster with young players and then crafting your offense how you see fit so you don't have to tinker with the IDP side constantly. With that said, let's dive in!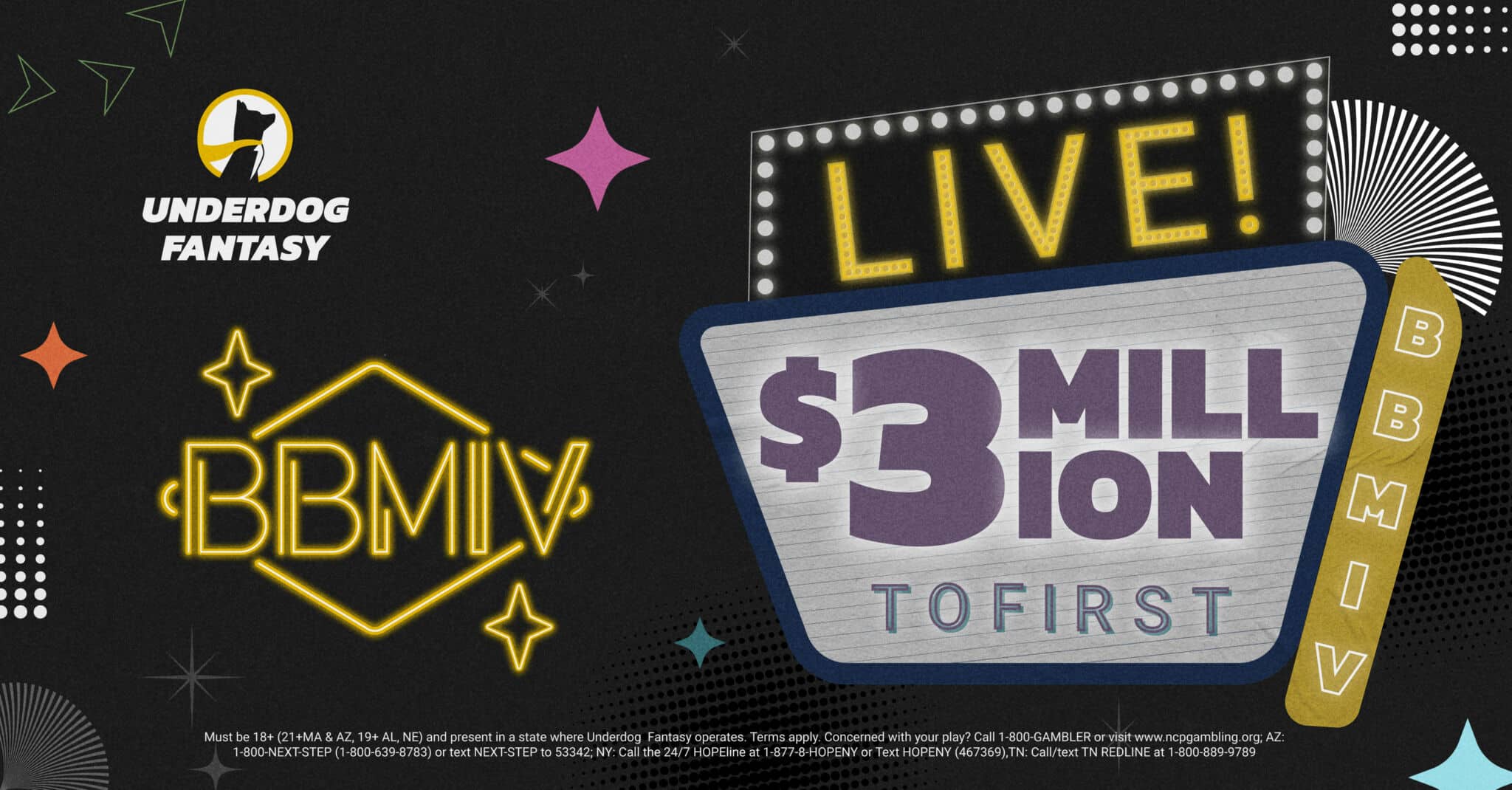 MORE SGPN FANTASY FOOTBALL CONTENT
Follow SGPN Fantasy Football on Youtube
Top 75 IDP Players for Dynasty Football in 2023
Top 75 IDP Players – 1 to 10
1) Roquan Smith (LB – Ravens)
2) Micah Parsons (Linebacker – Cowboys)
Despite the debate (in the NFL and fantasy) on if Micah Parsons is a linebacker, edge, or defensive end, he is right near the top for me. I usually have true inside linebackers as the top two or three in the dynasty, but Micah is a different beast. In 2022 738 of his 917 regular season, defensive snaps (about 80.5%) were on the defensive line, which is up from about 41.5% in 2021. Predictably his tackles went down in 2022, but his big play stats maintained about the same level. 
The Cowboys have talked about using him more all over the field going forward as opposed to mainly a pass rusher, so I am expecting closer to 2021 levels of tackles going forward most years. Micah is only 24 this season, and while his tackles will likely not ever be in the mid-100s like Roquan, Nick Bolton, or others, the big plays make up for it.
3) Nick Bolton (LB – Chiefs)
4) Nick Bosa (DE – 49ers)
5) Myles Garrett (DE – Browns)
6) Maxx Crosby (Edge – Raiders)
Excluding the Micah Parsons conundrum discussed above, Bosa, Crosby, and Garrett are the clear top three defensive ends/edge players here. They could be in any order and are close in age, but with Maxx having more relative "down" seasons than the others, he gets bottom billing here. That said, they each have multiple seasons of double-digit sacks, double-digit tackles for loss, and 50+ combined tackles. That is what we are looking for in an anchor for our defensive line.
7) Foye Oluokun (LB – Jaguars)
8) Fred Warner (LB – 49ers)
9) Danielle Hunter (Edge – Vikings)
10) Brian Burns (Edge – Panthers)
Top 75 IDP Players – 11 to 20
11) TJ Watt (Edge – Steelers)
I am hoping I am wrong, but it is starting to feel like age is catching up with TJ like it did with his brother JJ. Both had four years of great to elite production after their rookie year, followed by a year lost due to injury in year six.
TJ will be 29 in October, and similar to JJ, TJ's super intense, physical style of play is a boon to fantasy managers but also tends to lead to more injuries. I hope I am wrong and he can avoid the injuries that JJ did in the middle to end of his career because when TJ is on the field, he is still elite.
12) Devin White (LB – Buccaneers)
13) Logan Wilson (LB – Bengals)
14) Derwin James (S – Chargers)
15) Bobby Okereke (LB – Colts)
16) Ernest Jones (LB – Rams)
Ernest Jones looks to be getting the opportunity we had hoped for when he was drafted by the Rams in 2021. He played about half the season in 2021 and was poised for a breakout in 2022 until the Rams signed Bobby Wagner. 
That experiment is over with Bobby cut and back on the Seahawks, so Ernest looks to have a clear shot to be the middle linebacker. Even with just a 66.39% snap share and 11 starts in 2022, Ernest had over 100 combined tackles. We could be talking about him even high on this list heading into 2024.
17) Quay Walker (LB – Packers)
18) Pete Werner (LB – Saints)
19) Aidan Hutchinson (DE – Lions)
20) Kayvon Thibodeaux (Edge – Giants)
Most people have Aidan above Kayvon, with Aidan having been the (slightly) higher draft pick and more sacks in year one, but it is a coin flip for me. Aidan played in three more games but only had three more combined tackles to go with 5.5 more sacks. Kayvon broke out more over the last five games he played last year, and I don't know that you can go wrong with either one.
Top 75 IDP Players – 21 to 30
21) Haason Reddick (Edge – Eagles)
Haason has better production over a longer timeframe, so I don't fault people that have him higher. He is only lower than Aidan and Kayvon due to Haason being 29 this season compared to 23 for the aforementioned two. The four players after him in this grouping are all 24 or younger and equally promising.
22) Will Anderson Jr (DE – Texans)
23) Greg Rousseau (DE – Bills)
24) George Karlaftis (DE – Chiefs)
25) Jaelan Phillips (Edge – Dolphins)
26) Budda Baker (S – Cardinals)
27) Jalen Pitre (S – Texans)
28) Minkah Fitzpatrick (S – Steelers)
29) Jaquan Brisker (S – Bears)
After Derwin James, there is a grouping of safeties I prefer here. Budda and Minkah are older (27 and 26, respectively) compared to Pitre and Brisker (both 24), but the latter two had fantastic rookie years and look to be cornerstones in the secondaries of their teams. There is a lot of inconsistency with the top safeties year to year, but I am confident in this group consistently being in that echelon.
30) TJ Edwards (LB – Bears)
Top 75 IDP Players – 31 to 40
31) Tremaine Edmunds (LB – Bears)
32) Zaire Franklin (LB – Colts)
33) Dre Greenlaw (LB – 49ers)
34) Quinnen Williams (DT – Jets)
35) Christian Wilkins (DT – Dolphins)
35) Jeffery Simmons (DT – Titans)
We are starting to get to the defensive tackles here. Aaron Donald (32, we will see him later) is still the top in redraft, but for dynasty, give me the younger, top defensive tackles. Quinnen has age (25) and production on his side, Christian has the production but is a bit older (27), and Jeffery has the age (26) and good production, just not that #1 DT production yet. He has shown enough to be right up with his consistency, though, even if it is a bit below the other two.
37) Alex Singleton (LB – Broncos)
38) Talanoa Hufanga (S – 49ers)
39) Antoine Winfield Jr (S – Buccaneers)
40) Jeremy Chinn (S – Panthers)
41) Kyle Hamilton (S – Ravens)
Top 75 IDP Players – 41 to 50
43) Shaquille Leonard (LB – Colts)
I realize that this is much farther down than some would like for the guy who was the #1 linebacker in 2018, and a top-five linebacker in 2019. I hope he can return to the player he was in 2018 as a rookie. But that season was the best he has had of his career as nagging injuries started to crop up, and he has now had multiple back surgeries since June 2022. 
I'd love for him to be higher up this time next year, but back injuries are nothing to mess with, and I am going to need to see him back on the field regularly, doing it again before he gets ranked higher.
44) Jack Campbell (LB – Lions)
45) CJ Mosely (LB – Jets)
46) Bobby Wagner (LB – Seahawks) 
Jack Campbell (SGPN's own Gary Van Dyke's top rookie IDP) is only higher than these two based on age. CJ (31) and Bobby (33) should still have a few years of high-end IDP production ahead of them, but of the three, I will take the 22-year-old, highly decorated, first-round linebacker that should be the main man for the Lions as early as this year.
47) Jonathan Allen (DT – Commanders)
48) Chris Jones (DT – Chiefs)
49) DeForest Buckner (DT – Colts)
50) Kyle Dugger (S – Patriots)
Top 75 IDP Players – 51 to 60
51) Aaron Donald (DT – Rams)
52) Devin Lloyd (LB – Jaguars)
53) Drew Sanders (LB – Broncos)
This one is going to surprise a lot of people. Yes, Drew was a third-round pick and is a rookie, and yes, he is behind Josey Jewell and Alex Singleton. Josey's contract is up after this year, and last year at Arkansas Drew showed that he is a big-time playmaker that can get you points as a tackle machine and a pass rusher. I expect him to be a household name sooner rather than later. 
54) Lavonte David (LB – Buccaneers)
55) Shaq Thompson (LB – Panthers)
56) Za'Darius Smith (DE – Browns)
57) Tyree Wilson (Edge – Raiders)
We have our fourth rookie on the list here with Tyree. He may play this year behind Chandler Jones, but he is 33 years old, and the Raiders can move on from him after this year if they want. Even if they do not, his contract is up after 2024.
Tyree has great size, speed, and quickness for a big man (6'6", 275 lbs), and he should be a great long-term complement across from Maxx Crosby.
58) De'Vondre Campbell (LB – Packers)
59) Jordyn Brooks (LB – Seahawks)
60) Myles Murphy (DE – Bengals)
Top 75 IDP Players – 61 to 70
61) Zaven Collins (Edge – Cardinals)
62) Nakobe Dean (LB – Eagles)
63) Grant Delpit (S – Browns)
64) Kamren Curl (S – Commanders)
65) Kevin Byard (S – Titans)
Delpit, Curl, and Byard are each underappreciated safeties. Delpit didn't play a snap his rookie year, as he tore an Achilles tendon before the regular season. In 2022, his first year as a full-time starter, he had 104 tackles, four interceptions, ten pass deflections, and four tackles for a loss. 
Curl will only be 24 this season and has earned his way onto the field despite being a 2020 7th-round pick. He has averaged 90 tackles a year in his first three years, and that is with only playing 12 games last year. Byard will be 30 this year but has averaged four and a half interceptions, ten pass deflections, and 94.5 combined tackles a year in the six years since his rookie year.
66) Harold Landry III (Edge – Titans)
67) Alex Highsmith (Edge – Steelers)
68) Travon Walker (Edge – Jaguars)
69) Chase Young (DE – Commanders)
Travon and Chase both hold big question marks for me. We have seen one season out of Travon after being the surprise first pick in the 2022 NFL Draft, and he had to work to acclimate to a new position. He did not produce at a high level despite starting 14 of 15 games played.
Chase has had two lost seasons (2021 and 2022) after being the second pick in the 2020 NFL Draft and the Defensive Rookie of the Year that year. He will have to prove himself healthy and able to replicate his 2020 success before we can consider him a top-tier defensive end.
70) Quincy Williams (LB – Jets)
Top 75 IDP Players – 71 to 75
71) Richie Grant (S – Falcons)
72) Jevon Holland (S – Dolphins)
73) Azeez Ojulari (Edge – Giants)
74) Jeremiah Owusu-Koramoah (LB – Browns)
75) Divine Deablo (LB – Raiders)
Both JOK and Divine are linebackers with question marks around them, but plenty of opportunity. JOK only played in 14 and 10 games his first two years but has shown flashes of being able to play all over the field with long-term upside. 
Divine has the first shot to be the main inside linebacker and play caller for the Raiders. A converted college safety with good size, Divine started well last year before being put on IR in November. If he stays healthy and takes a leap forward in 2023, he'll be higher on this list next year.