SGPN is back with our 2023 Breakout Quarterbacks list. Be sure to check back often as we close in on the 2023 season; we'll have breakouts for positions released in the coming weeks. As the 2023 NFL season kicks off, a fresh wave of talented quarterbacks is set to redefine the fantasy landscape. In this article, we embark on a thrilling journey to unearth the breakout quarterbacks who are destined to become your secret weapons and key to championship glory.
While seasoned superstars often steal the spotlight, it's the rise of the underdogs that can make all the difference in your fantasy league. These breakout quarterbacks possess the skills, potential, and supporting cast to elevate their game and deliver extraordinary performances week after week.
Buckle up as we dive into the depths of statistical analysis, team dynamics, and player potential. We'll unveil the best-kept secrets and the young talents who have been patiently waiting for their moment to shine. Get ready to outsmart your competition and stay ahead of the curve with our comprehensive breakdown of these 2023 breakout quarterbacks.
In this Article, We'll Explore:
Emerging Superstars: Discover the young guns who are ready to leave their mark on the fantasy football world. From rocket-armed passers to dual-threat maestros, we'll introduce you to the future faces of quarterback excellence.
Favorable Team Situations: A quarterback's success often depends on the support system around them. We'll examine the offensive lines, receiving corps, and coaching schemes that can elevate these breakout talents to the next level.
Production Projections: Crunching the numbers is what we do best! We'll provide you with data-driven projections for each breakout quarterback, helping you make well-informed decisions during your fantasy drafts.
Sleeper Picks and Hidden Gems: Unearth the diamonds in the rough—quarterbacks who may not be on everyone's radar but have the potential to deliver game-changing performances when you need them most.
Rookie Phenoms: Don't overlook the impact of incoming rookies! We'll assess the young talents poised to make a splash in their debut NFL season and how they could boost your fantasy team.
Whether you're a seasoned fantasy football veteran or a newcomer seeking an edge, this article is your ultimate guide to maximizing your fantasy quarterback selections for the 2023 season. Stay tuned for an immersive exploration of these breakout talents, and get ready to conquer your league with the ultimate lineup of rising star quarterbacks.
Prepare to elevate your fantasy football game to new heights—because, in 2023, it's all about these breakout quarterbacks!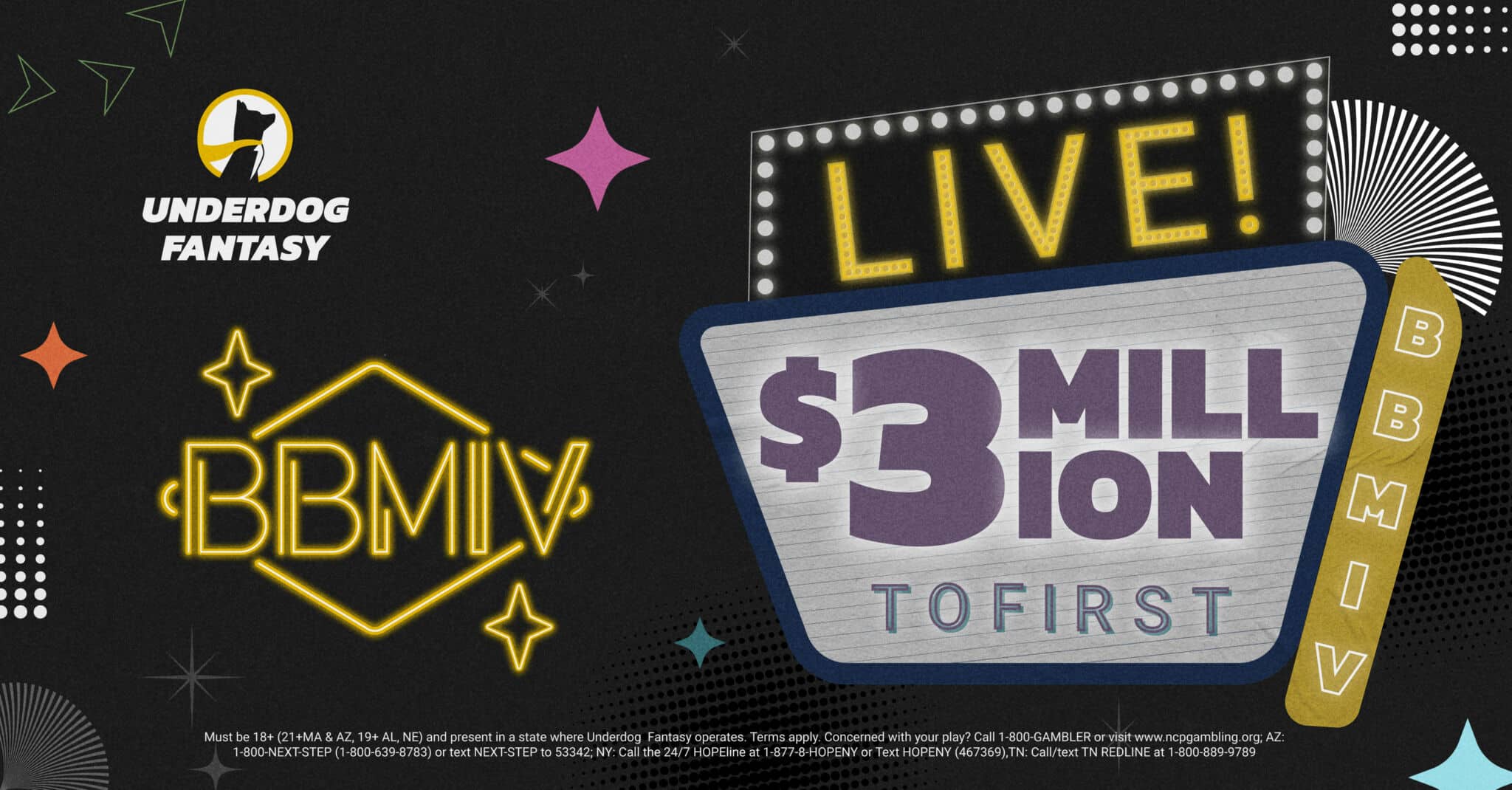 MORE SGPN FANTASY FOOTBALL CONTENT
Follow SGPN Fantasy Football on Youtube
2023 Breakout Quarterbacks in Fantasy Football
Kenny Pickett – Pittsburgh Steelers
Kenny Pickett finished with a 7-5 record in his rookie season after taking over for Mitchell Trubisky in Week 4. Pickett battled through a tough learning curve last season while throwing just seven touchdowns and nine interceptions. He was able to round out his stats with three rushing touchdowns while averaging 4.31 yards per carry. 
Pickett didn't burst onto the fantasy scene as a rookie. I'm expecting him to be a key breakout quarterback in 2023, backed by an improved offensive line while continuing to build chemistry with key offensive weapons in Diontae Johnson, George Pickens, Najee Harris, and Pat Freiermuth.
The Steelers' offensive line is currently ranked 12th via PFF after the critical additions of LG Isaac Seumalo and LT Broderick Jones. Jones was selected with the 14th pick in this year's draft and will immediately step into the lineup as a starter. Seumalo is a savvy veteran who brings more necessary experience and efficiency to an offensive line that started the same five linemen in every game last season. The group is more polished entering 2023 and will provide Pickett with a cleaner pocket.
Year Two Progression + Efficiency
Pickett received pressure on 21% of his dropbacks as a rookie. I can easily see getting pulled below 17-18% this year. Pickett was significantly more efficient after the team's Week 9 by last season. He would finish with six total touchdowns and just one interception. Pickett averaged 180+ passing yards down the final eight games as well. He only improved his play as the year went on and helped lead the Steelers to a 9-8 finish after starting the season 2-6. 
We also need to consider the plethora of weapons at Pickett's disposal. Diontae Johnson is one of the better volume receivers in the NFL. Despite having an inefficient 2022, I fully expect him to bounce back this season.
Johnson was held without a touchdown last year. It's likely that offensive coordinator Matt Canada will draw up Johnson in the end zone early this year. Second-year WR George Pickens finished with four receiving touchdowns last year as a rookie. He was also a favorable downfield target for Pickens, with an average depth of target (ADOT) of 14.5 yards.
Pickett ranked 1st in Deep Ball Catchable Pass Rate and 9th in Deep Ball Completion percentage last season. We should expect the connection with these two sophomores to continue to develop in 2023. Pickett's value scales beyond after QB20 and will be a great stash in your single QB leagues. Still, he is of immense value in Superflex formats, as he's coming off the board with a friendly and risk-free ADP. Buying him at his ADP allows you to build a strong lineup of skill and flex-position players. 
Kenny Pickett game winning touchdown against the Ravens. #Steelers #NFL pic.twitter.com/1w4Fukv3ec

— Blitz Guy (@BlitzGuyOG) January 30, 2023
Jimmy Garoppolo – Las Vegas Raiders
Jimmy Garoppolo is in line for his best statistical season yet. The Raiders offer him the best passing weapons of his career in Davante Adams, Jakobi Meyers, and Hunter Renfrow. Adams finished as WR3, WR2, and WR1 in his last three seasons. Meyers and Renfrow provide steady depth but should be utilized in safer throwing scenarios, with Adams breaking open space and freeing up coverage.
While Rookie Michael Mayer may not feel like a sexy name to bring up in this conversation, he offers "Sure Hands" and will be a vital weapon in the scoring zone. Josh Jacobs carried the offense last season with 2000 all-purpose yards. While he's currently not with the team in training camp amidst a contract dispute, I expect he'll make his return in the preseason.
Jacobs has 50+ catches in back-to-back seasons and will continue to be utilized in the passing game. Garoppolo has an amazing supporting cast that will offer him a safe production floor each week. The team doesn't have an amazing offensive line, as they rank 19th in PFF's 2023 offensive line rankings. However, Garoppolo has a great release and gets the ball out of his hands quickly. Jimmy ranked #2 in both Pressured Catchable Pass Rate and Pressured Completion Percentage last season.
Pass Heavy Offense
Garoppolo finished last season with 16 passing touchdowns and just four interceptions in 10 games played. He had just a 1.3% interception rate, the lowest of his career. His average passing yards per game was 238 last season.
However, I expect that number to climb in the Las Vegas Raiders offense that will be playing from behind often and involved in many shootouts in 2023. The Raiders are projected to have a bottom-five defense in 2023. He has considerable weapons at the helm, and the combination of Mick Lombardi and Josh Mcdaniels' play calling should push him to career passing achievements.
Garoppolo finished as QB14 in 2019 in his first season with the 49ers, and we will get similar, if not better, production in 2023 with his premiere in Las Vegas. He threw for 27 touchdowns and 13 interceptions in 2019. I won't be surprised if Garppolo throws for 30+ touchdowns this season.
Davante Adams has 43 total receiving touchdowns in his last three seasons and will be a huge factor in Garoppolos' success this year. Jakobi Meyers recorded a career-high six receiving touchdowns last year and can easily clear that number again. While Hunter Renfrow regressed from his WR1 finish in 2021 last year, he still has the potential to put up 8+ touchdowns in a pass-heavy offense.
Jimmy is coming off the board at QB29 per FantasyPros 2023 Rankings. That's a criminally poor evaluation of his efficiency combined with a pass-heavy offense. I have him ranked as my QB20, which I feel is more practical given his skillset and the weapons around him. While Garoppolo did have a breakout season in 2019, he will top those numbers and bring fantasy football managers superstar production this year.
QBs with the best passer rating last season…

Brock Purdy – 107.3
Tua Tagovailoa – 105.5
Patrick Mahomes – 105.2
Jimmy Garoppolo – 103.0
Jalen Hurts – 101.6
Geno Smith – 100.9
Joe Burrow – 100.8
Jared Goff – 99.3
Josh Allen – 96.6
Andy Dalton – 95.2
Trevor Lawrence – 95.2

— NFL Stats (@NFL_Stats) July 29, 2023
Bryce Young – Carolina Panthers
I'm convinced that Bryce Young will be a league-winning draft pick this year. Young is one of my favorite breakout quarterback candidates based on his potential ceiling. While the Carolina Panthers aren't a sexy team on paper. They have an experienced group surrounding the rookie quarterback.
The Panthers added veteran receivers Adam Thielen and DJ Chark, as well as veteran RB Miles Sanders. While you might not be racing to draft those players in fantasy football, they provide skillsets that will help ease the pressure off Young in the first year of NFL action.
I expect to see Thielen and Chark complement each other with Deep vs. Short routes in the Panthers' playbook. Thielen has a career catch percentage of 68.8%, making him a reliable procession target. While Chark's ADOTs, the past two seasons have exceeded 15+ yards. The team will look to run the ball early and often during the 2023 campaign. This will help slow the pace for Young and protect him behind an average offensive line. PFF ranks the Panthers' offensive line 16th in the NFL for the upcoming season; not the best, but not the worst group.
Young is projected by PFF to finish with the 11th most rushing yards at the quarterback position this year. It's no secret he can add value with his legs. Whether by extending a play scrambling or having direct runs built into the game plan, you'll see Young rushing the ball plenty in 2023. PFF projects he'll run for around 300 yards this season; however, I feel that's a conservative estimate at best; I would hammer that over.
Frank Reich and His Quarterbacks
Reich fell on his face last year while bringing in Matt Ryan to QB the Colts' offense. Plain and simple, it was a bad move and a naive evaluation of what Ryan still had left in the tank. However, outside of last season, his quarterbacks have provided above-average results. Many of his QBs have been underwhelming in stature in recent years, and we're not viewed as talented of players as Bryce Young is entering the 2023 campaign.
In 2021 he coached Carson Wentz to a 27 TD and seven interceptions. Yes, Wentz was still underwhelming in 2021, but he still finished as QB14. In 2020 Reich rolled the dice with Philip Rivers, again despite an underwhelming season; the team finished with an 11-5 record with a 39-year-old QB.
Rivers finished as QB17 that season, so again, while not amazing, Reich was able to get better than projected results out of his QB. Rivers threw for 4169 yards that season and recorded 24 passing touchdowns with 11 interceptions. In 2019 Reich again rolled the dice with Jacoby Brissett.
While Brissett didn't bring home amazing results with a 7-8 team record, he was oddly efficient. Brissett threw 18 touchdowns and just six interceptions through 15 games played. Those numbers are far from sexy, but again, oddly efficient. It was his best season in the NFL, and he finished as QB23.
Lastly, in 2018, Reich guided Andrew Luck to his most efficient season in the NFL. He threw for 39 touchdowns and 15 interceptions with a career-high 67% completion rate. Luck would go on to win Comeback Player of the Year and return to the pro bowl after missing it for three consecutive seasons.
Final Thoughts
Bryce Young is projected to have a noteworthy career, and we've seen Reich whistle out production from far worse talents at the QB position. Outside of Andrew Luck, Bryce Young is and will be a far better talent than all the QBs I just ran through. There's no reason Reich can't get better than average production from him in year one.
My bet is that he and offensive coordinator Thomas Brown put together a friendly playbook for Young to thrive early. Young will certainly outplay his ADP of QB24. He'll be an emerging star this year, backed by safe playcalling along with dual-threat abilities.
Bryce Young might win NFC Rookie of the Year 👀

(🎥 via @Panthers) pic.twitter.com/UzWBGn2FmT

— Touchdown Alabama (@TDAlabamaMag) July 29, 2023
Sam Howell – Washington Commanders
While Sam Howell still has to beat out the aforementioned Jacoby Brissett for a starting job, it's safe to say he'll be the week 1 starter. The buzz out of training camp is that Howell won't be taken off the field if he earns the job; he's showing out! Howell only played in one game last season to close out the 2022 season in week 18.
He finished with 169 passing yards, and 35 rushing yards, with one passing and rushing touchdown. He did throw an interception, but the team beat Dallas by a wide margin with a 26-6 victory.
The Commanders brought in Eric Bienemy as their new offensive coordinator, and I trust he will put Howell into a great situation to succeed in 2023. Similar to the previous quarterbacks listed, Howell has an amazing supporting cast of players around him. He has dual threats out of the backfield in Antonio Gibson and Brian Robinson.
I'm certain we'll see plenty of passes to Gibson in 2023, and Robinson will be great between the tackles alleviating constant pressure on Howell behind the line of scrimmage. He also has Terry McLaurin, Johan Dotson, and Curtis Samuel as wide receivers. A great combination of talent in this group.
Terry can do it all and will get the "Kelce" treatment in Bienemy's offense. Dotson and Samuel can both open the field with deep routes. Samuel uses his speed, and Dotson uses his physicality; they both will be of immense value to Howell's breakout ability.
Duel Threat Ability
Sam Howell is a great breakout quarterback candidate backed by his ability to run the ball and earn production with his legs. He has a thick build and is also light on his feet; while he does have big arm talent, he looks to use his legs often. This will be built into the Commander's game plan. I would expect a fair amount of direct run plays called this year. However, the offensive line for the Commanders is not held in high regard for this upcoming season.
PFF ranks this O-Line 27th in the league, which is seven spots down from last year. While direct runs will aid in disguising playcalling, it's likely that Howell earns a fair amount of production from scrambling and running to keep himself safe.
PFF projects Howell will finish with the 7th most rushing yards from the QB position this year. That's four spots ahead of the first overall pick Bryce Young. Howell's ADP has him coming off the board as QB28, another player I expect will easily clear his player ranking. Like the other options listed, look to stash him in single QB formats and plug and target him in Superflex formats.
Whose ready for Sam Howell 👀🔥 pic.twitter.com/iVK9nKf4ig

— LaQuan Jones (@RealDealFantasy) July 28, 2023
Desmond Ridder – Atlanta Falcons
Ridder is my second-highest-exposed quarterback in Underdogs Best Ball Mania IV 2023 tournament (105 Drafts). He's going to be a super sneaky fantasy value this season! Like all the other potential emerging stars on this list, he has a plethora of talent on the roster. There's a lot to like about the Falcons this season.
Wide Receiver Drake London has proved himself worthy the past two seasons. Kyle Pitts finished TE6 in his rookie season, and Atlanta drafted the next big thing at the RB position in Bijan Robinson.
There are plenty of weapons for Ridder to utilize in an offense that likes to score points. This team scored the 15th most points per game last season with poor and inconsistent quarterback play from Marcus Mariota.
Ridder did get his shot to play last year through the last four games of the season. He threw for just two passing touchdowns with zero interceptions. Nothing amazing to give you a shell-shock confidence level; however, he was efficient, and the offense responded well to his play. The team finished 2-2 to close the season, giving Atlanta fans hope of success in 2023.
Free ADP Value
The Falcons' offensive line ranks 7th best for the upcoming season per PFF. They have a strong group to build the ground game with a solid offensive line and a bevy of options to run the ball. Whether it's with first-round pick Bijan Robinson, second-year standout Tyler Algier, or "Mr. Does it All" Cordarelle Patterson, they have lots of options to disguise play calling and keep defenses guessing.
Ridder was a 3rd round draft pick for the Falcons last season. It seemed apparent that Mariota would be the bridge quarterback, as both were new to the team last year. There is more confidence in Ridder moving forward based on his skillsets and conservative decision-making. Mariota took far too many liberties trying to deliver the ball downfield. Ridder is a quick processor with great pocket presence and mobility.
All the attributes you want out of QB in Arthur Smith's offense that will offer creative play calling and schemes. The biggest knock on Ridder has been his ball placement. However, Ridder is buzzing beat reporters with great throws in camp and looks to be miles ahead of where he was this time last year.
Ridder will most likely go undrafted in your single QB fantasy football leagues. I recommend taking him with your last few picks if you can afford the roster spot. He's free at his ADP of QB31 per FantasyPros rankings. He'll still round out your bench in Superflex leagues, but I would not be scared to start him in Week 1 against the Carolina Panthers at home.
#Falcons WR Mack Hollins with the TD working against CB A.J. Terrell. Perfect ball from Ridder. pic.twitter.com/F0cwSD8inx

— Kevin Knight (@FalcoholicKevin) July 29, 2023