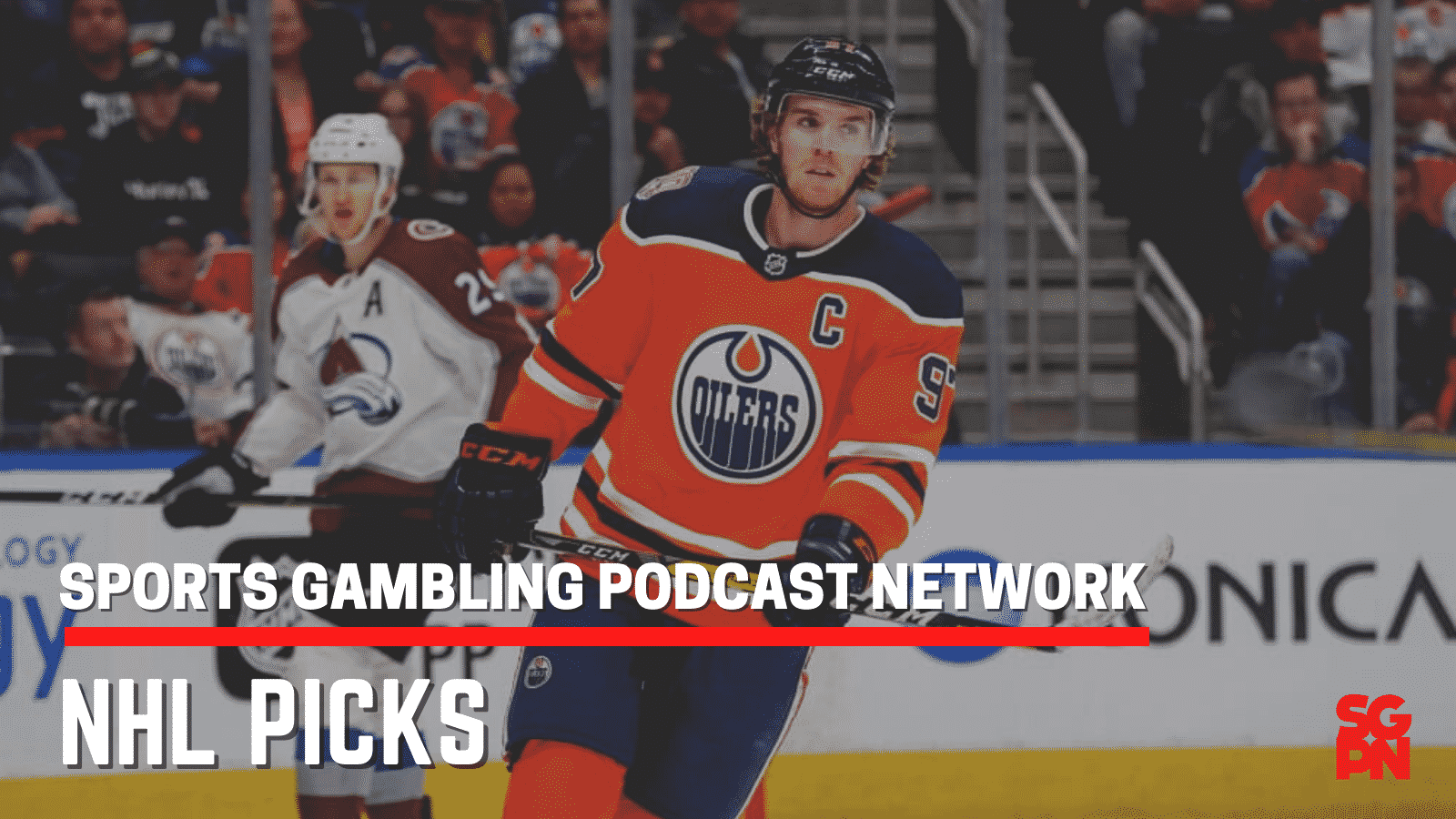 We here at the Sports Gambling Podcast Network want to offer our readers the best picks and analysis for each and every game – and every sport! Check in here daily as we'll give you our free NHL picks on the money line for every game! Every day! Whether you want to place a small bet for fun or a larger wager, let our picks be your guide.
Our team of hockey handicappers and general degenerates has been doing something hockey-related since they were little. Some were lacing 'em up and playing shinny on the pond with the best of them. Others were dancing and weaving around the town rinks of the frigid north. And some others were dropping the gloves and landing punches, usually not hockey-related, but it counts.
Today's Picks, Predictions, Best Bets
Week

Season (Overall)

Last Week

1-1-0 (50%)

28-11-0 (72%)

3-1-0 (75%)

0-1-0 (0%)

2-3-0 (40%)

0-0-0 (0%)
Our team is committed to bringing you the absolute best in NHL picks and betting action every day of the season. From the first puck drop in October until the celebratory skate with the cup in June, our team won't miss a shift. With a top-line of cappers like Ryan Gilbert and the rest of the Hockey Gambling Podcast crew, you know we are the best of the best.
And even our second line of experts, like Fantasy Hockey Show host Justin Bruni can light the lamp and deliver winners. Some other hosers and bench warmers might make picks, but that's mostly for fun.
SGPN Means Hockey
We may have started in Los Angeles, but we are hockey fans through and through at SGPN. From the top to the bottom of the company, no one will ever miss a chance to watch a game. In that spirit, we are committed to delivering free picks for every game of the NHL season. Unlike big gambling, who treat the NHL as a throwaway, our team lives and dies by their teams.
From our Philly Phanatics to our Capital Cheerers to our Sabres Woeful, our crew has seen and experienced it all. We are riding out the ups and the downs of the NHL season and sweating these bets just like you. We are not some casual cappers or podcast that just throws a little gambling nugget in to try and cash in with corporate gambling. And we would never hide our picks behind a paywall.
SGPN is committed to delivering you the best free NHL bets and picks every day.