Preseason football brings a lot of headlines and can create a lot of change in the dynasty stock market. I will give you 14 Dynasty Trade targets. We will look at some trade examples and talk about how you can get them before it's too late. The NFL season is right around the corner, and all the forecasting will end. We will finally get to see the results of six months of predicting.
Week 1 can bring a ton of overreactions and will absolutely change the market, even in a dynasty. Not every player that finished the 2022 season strong will start the 2023 season hot. The opposite will occur, and some players who finished on a bad note can start the new season off right. The NFL offseason brings a lot of change, and no one gets to carry over fantasy football points from last season.
ADP and Trades are from DLF Trade Finder, August 2023. Superflex and .5 PPR settings.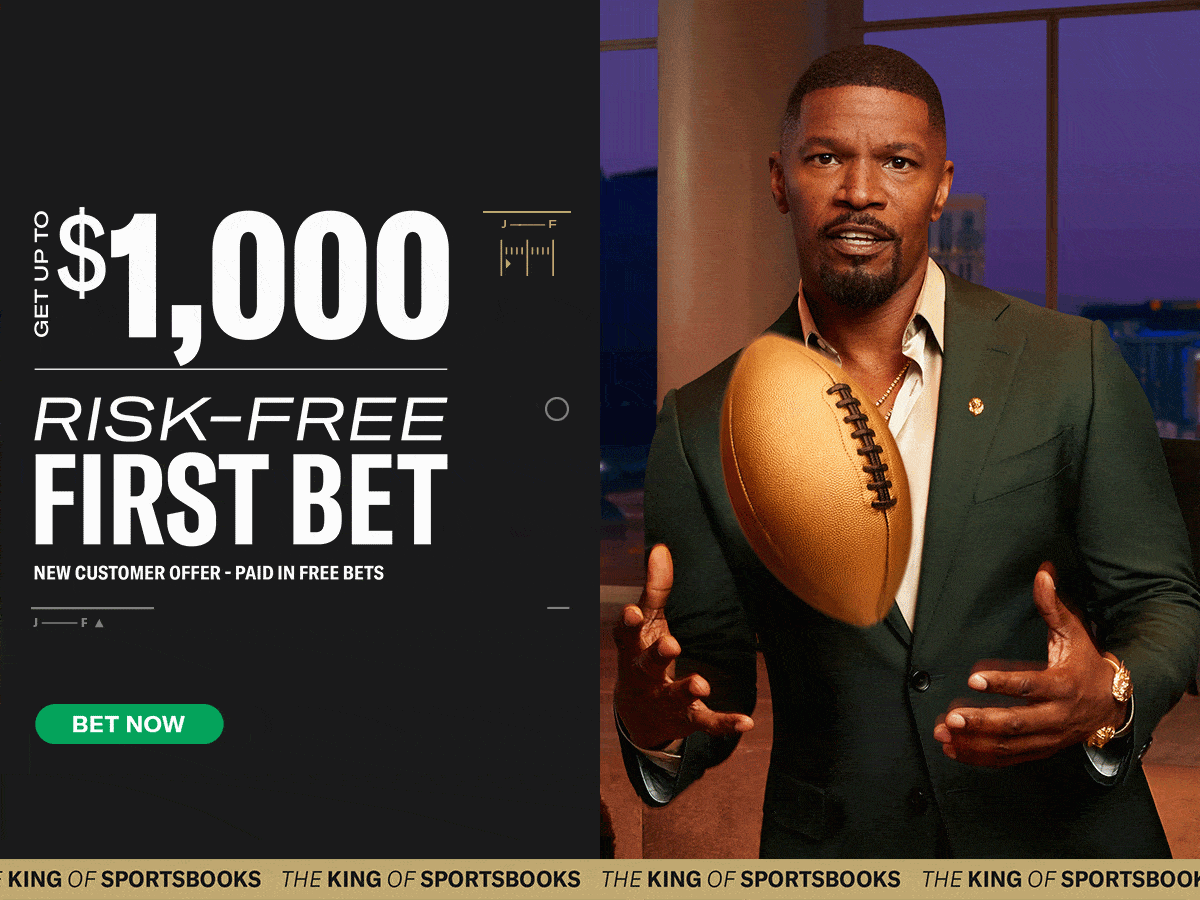 MORE SGPN FANTASY FOOTBALL CONTENT
Follow SGPN Fantasy Football on Youtube
14 Dynasty Trade Targets to Acquire Before It's TOO LATE!
Dynasty Trade Target Quarterbacks

Kyler Murray, Arizona Cardinals
ADP: 21 (QB14)
Trade Examples: Russell Wilson + Jahan Dotson for Kyler Murray + Robert Woods / Kyler Murray + Tyjae Spears + Jelani Woods for Daniel Jones + Rhamondre Stevenson + D'Andre Swift + Gerald Everett / Kyler Murray + Rashod Bateman for Desmond Ridder + Breece Hall
Kyler is the perfect buy-low candidate for your rebuilding rosters. There are a lot of question marks, and until we get more answers, the price will stay. The closer he gets to returning, the more expensive he will get.
If Kyler ends up back on the field by Week 4 or reports say he will. This would close the buying window quickly. The Cardinals have their first-round pick, and the Houston Texans' first-round pick in 2024. They are set up for success and could land a massive piece like a Marvin Harrison Jr. Go get Murray before the price goes up.
Geno Smith, Seattle Seahawks
ADP: 49 (QB19)
Trade Examples: Geno Smith for Brock Purdy + Samaje Perine / Geno + 2024 3rd for Michael Thomas + Gabriel Davis / Geno Smith + DeAndre Hopkins + 2025 3rd for 2025 1st + Roschon Johnson + K.J. Hamler
Geno Smith has three wide receivers going in the top 36 in PPR redraft formats. The team also has two good young running backs. They took the pieces from the Russell Wilson trade and built around Geno vs. replacing him. Geno is just 32 years old and just signed a three-year contract.
His history has brought some deserving doubters. But this is a player who finished top seven last year, offers some rushing upside, and the situation keeps getting better. The above trades and his ADP are proof that he is a value right now. Pair Geno with an upside option like Justin Fields or Lamar Jackson, and go take home the trophy!
5. Geno Smith is THE late-round quarterback.

– QB6 last year
– 4,282 yards, 30 TD + 366 yards rushing + TD
– led league in completion %
– 9th in passing grade (PFF)
– 10th in passing grade under pressure (PFF)
– 4th-highest adjusted completion rate on deep passes (PFF)
– Derrick… pic.twitter.com/VBdtSYAT3S

— John Paulsen (@4for4_John) August 18, 2023
Daniel Jones, New York Giants
ADP: 38 (QB17)
Trade Examples: Daniel Jones for Aaron Rodgers + 2024 2nd / Daniel Jones + Greg Dulcich for Travis Kelce + Marvin Jones / Daniel Jones + Tyreek Hill for A.J. Brown + Borck Purdy / Daniel Jones + Ty Chandler + 2024 3rd for Sam Howell
Daniel Jones has had an up-and-down career, mostly down, if we are being honest. Jones had a handful of boom games, but turnovers, injuries, and bonehead highlights stained his dynasty resume. Brian Daboll came to town and revitalized Jones. Daniel Jones ended up QB9 in fantasy football last season.
Jones had the ninth-best QBR in the league with the 30th-ranked offensive line and 32nd-ranked wide receiver room. The team has made improvements this offseason on the offensive line, most notably their second-round pick John Michael-Schmitz. They added Darren Waller, Parris Campbell, and Jalin Hyatt as the team looks to be more explosive in 2023.
Jones signed a four-year extension with the Giants, and his dynasty stock really has not improved much. At 26 years old, he is a younger and cheaper option than guys like Aaron Rodgers, Russell Wilson, and Kirk Cousins.
Running Backs

James Conner, Arizona Cardinals
ADP: 109 (RB28)
Trade Examples: James Conner for Gabriel Davis / James Conner + Brenton Strange for Deneric Prince + Terrace Marshall / James Conner for a 2024 2nd
James Conner finished 2022 with finishes of RB4, RB5, RB12, RB4, and RB15. Kyler Murray didn't play in all but one of those. This offense will look different without Kliff Kingsbury and without Kyler for the first few weeks. But we have seen Conner thrive in multiple offenses when he gets volume. This is a bell-cow back that you can get for a second-round pick. Any contender should be looking to add Conner at his price in both startup or trade.
David Montgomery, Detroit Lions
ADP: 113 (RB32)
Trade Examples: David Montgomery + James Cook for Derrick Henry / David Montgomery for Marquise Brown / David Montgomery + 2024 3rd for Jakobi Meyers + 2024 2nd
David Montgomery leaves the Bears and walks into a great situation. Montgomery has never run behind an offensive line like this or a potential top-10 offense. Montgomery gets a similar role to Jamaal Williams, who had over 1,000 yards rushing and 17 touchdowns last year.
Assuming Jahmyr Gibbs gets more work than D'Andre Swift. Even a 1,000 all-purpose yard and 10-touchdown season would be a great value at RB32. Montgomery also received a three-year contract from Detroit. You are getting him for at least two years. The team does have an out in 2025.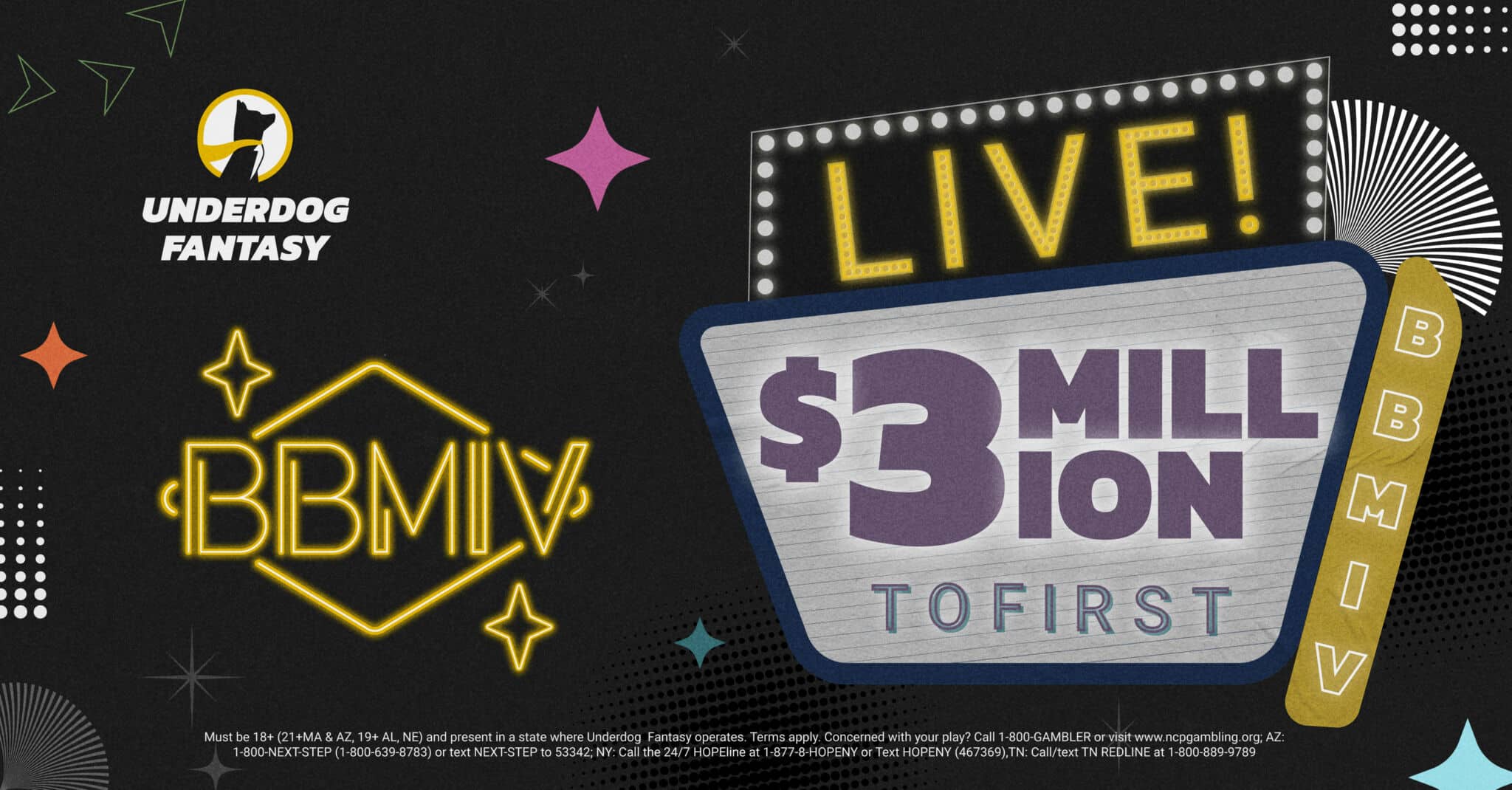 Tyjae Spears, Tennessee Titans
ADP: 146 (RB42)
Trade Examples: Romeo Doubs + Daniel Bellinger for Tyjae Spears + Rashod Bateman / Tyjae Spears + 2024 1st for Elijah Moore / Ryan Tannehill + Tyjae Spears / Jamaal Williams + Dalton Schultz
Tyjae Spears' medical is an obvious concern, but the talent and draft capital are extremely intriguing. Looking at the ADP, he is being drafted amongst veterans. The two players before Spears are Dalvin Cook and Rashaad Penny. Three players after him are Jamaal Williams, Samaje Perine, and Jerrick McKinnon.
None of these players are expected to be around for much longer. Spears was drafted in the third round, and Derrick Henry is 29. If the team were to move on from Derrick Henry at age 30, Spears could be the lead back. If Henry were to go down this year, Spears would be the favorite to take over. This is a big upside pick for an extremely talented player.
A @PFF nugget or two on #Titans RB Tyjae Spears:
–Gained 1,052 of his 1,586 rushing yards after contact last season.
–Posted a 90.2 PFF grade last yr.
–5th-ranked RB draft prospect by PFF and The Athletic.

— John Glennon (@glennonsports) April 29, 2023
Zamir White, Las Vegas Raiders
ADP: 213 (RB67)
Trade Examples: Zamir White + Kyle Pitts for Travis Kelce + Christian Kirk / Zamir White for 3.11 + 4.11 / Zamir White for 2025 3rd
The Josh Jacobs situation is concerning, and the history of players who lead the league in touches is another concern. Zamir White could get some short-term work if Jacobs were to miss time. The curse of 370 is real. Last year Jonathan Taylor and Najee Harris both saw heavy regression from 2021.
We saw Christian McCaffrey and Derrick Henry both miss time before that. White could get you some short-term return, but if the team moved on from Jacobs in 2024. White could find himself in a position to compete for the lead role.
Dynasty Trade Target Wide Receivers

Marvin Mims, Denver Broncos
ADP: 135 (WR51)
Trade Examples: Marvin Mims for Dalvin Cook / Marvin Mims for Dalton Schultz + 2024 2nd, 3rd, 4th / Marvin Mims + 2024 3rd for Justyn Ross + 2024 2nd + 2024 2nd
You need to go get Marvin Mims before it is too late. Sean Payton and the Denver Broncos did not have a first or second-round pick, yet they still traded up to get Marvin Mims. A position that some could argue was not a need on the team. Mims averaged 20 yards a reception in 2022. He is a big play machine.
We have seen players like Devery Henderson and Lance Moore thrive in their offenses. We have seen the play-action plays with Russ and Lockett. The Tim Patrick injury really opens things up for Mims to see some playing time early. This offense has nowhere to go but up, and you will want to get some pieces. Go get Mims before the price goes up!
Best Ever WR Seasons by YPRR in @PFF_College History

1 Justyn Ross, 2018 (4.98)
2 DeVonta Smith, 2020 (4.39)

by Age-Adjusted YPRR

1 Justyn Ross, 2018
2 Marvin Mims, 2020

by Age *and* Target Competition-Adjusted YPRR

1 Justyn Ross, 2018
2 Ja'Marr Chase, 2019 / JSN, 2021

— Scott Barrett (@ScottBarrettDFB) August 3, 2023
Skyy Moore, Kansas City Chiefs
ADP: 140 (WR52)
Trade Examples: Skyy Moore + 3rd for D'Andre Swift / Skyy Moore + 2025 3rd for Tyler Higbee + 3.01 / Skyy Moore for 2024 3rd
Skyy Moore was a late 2022 first-round pick in a lot of drafts following his draft capital and landing spot. This took him from a mid-second to early third. Now he is worth a third, and you should go check in on him. This team did draft Rashee Rice, and they did trade for Kadarius Toney. They also still have MVS. But they no longer have JuJu Smith-Schuster or Mecole Hardman. There is a path for Moore, and while everyone goes after Rice, Ross, and Toney, you can take the cheapest option.
Allen Lazard, New York Jets
ADP: 168 (WR65)
Trade Examples: Allen Lazard for 2024 3rd / Allen Lazard + Isiah Pacheco for Roschon Johnson + Marvin Mims / Allen Lazard for D.J. Moore + Baker Mayfield + Courtland Sutton + 3.11
Allen Lazard was a fish out of water last season, operating on the outside and operating as the number one. This year, he goes back to his slot role and is the second or third option on this team.
He got paid very well, and he will likely have Aaron Rodgers for two seasons. The last time Lazard paired with Rodgers and Hackett, he had eight touchdowns in 13 games. Lazard could end up being a top red-zone option for this team and their primary slot wide receiver. He is being drafted outside of the top 60 wide receivers. Sign me up!
Keenan Allen, Los Angeles Chargers
ADP: 91 (WR34)
Trade Examples: Keenan Allen for 2024 2nd / Keenan Allen for a 2nd (again) / Keenan Allen + John Metchie for 2024 2nd + 2024 4th
We all want youth, and I get it, but we all should want to win too. Keenan Allen at WR34 is disrespectful. This team gets an upgrade at play-caller and has one of the best young arms in the league. Allen is a plug-and-play starter every week. You can grab him in the eighth round of your drafts or for a second-round pick. Give them your second, and go win yourself a championship.
Dynasty Trade Target Tight Ends

Greg Dulcich, Denver Broncos
ADP: 130 (TE12)
Trade Examples: Greg Dulcich + 2024 1st for Travis Kelce / Greg Dulcich + Chioziem Okonkwo for Roschon Johnson + 2024 2nd (2)
The headlines that Adam Trautman is the starter will give you a little buy window for Greg D. Dulcich showed ability last season on a team that really struggled. His athleticism and ability to work the deeper levels of defense are positive signs for fantasy production.
You always want players that will get targets, but you also want to see tight ends that can produce after the catch. Another underrated stat for tight ends is air yards. If a player can be top two or three on their team in both targets as well as air yards, that will lead to high-end production.
Gerald Everett, Los Angeles Chargers 
ADP: 198 (TE24)
Trade Examples: Gerald Everett + Calvin Ridley for 2024 1st / Gerald Everett + Jahan Dotson for D'Andre Swift + Greg Dulcich / Gerald Everett + Terry McLaurin for 2024 1st + 2024 3rd
Gerald Everett was one of the better options at the tight end position to start 2022. He gets a change in play-caller and will be in an offense that turned Dalton Schultz into a top-five fantasy tight end. Everett finished as the tight end #13 in 2022 with four top-seven performances. Everett was also a top 20 option five other times.
He should easily surpass his ADP, and he is 29 years old. This is a solid late-round tight end target, and you are drafting him as your third tight end. He is a great bridge option if you have a young tight end like Sam LaPorta, Dalton Kincaid, or Luke Musgrave.
Jake Ferguson, Dallas Cowboys
ADP: 228 (TE32)
Trade Examples: Jake Ferguson for Justyn Ross / Jake Ferguson + 2024 1st + 2025 2nd for George Kittle
Jake Ferguson is just being forgotten about. Ferguson was a fourth-round pick in 2022 and is in line to be the starter. The team let Dalton Schultz walk in free agency and then drafted Luke Schoonmaker. A lot of people assumed Schoonmaker would be the starter earlier in the offseason.
Ferguson does look to be in line, and this has been a valuable piece in the offense recently. This offense does have a lot of changes with the change at play-caller as well as the addition of Brandin Cooks. But this is a potential starting player on a top offense, and he is essentially free. This price will go up once official depth charts come out.