We all want to win fantasy football championships. The problem is, no matter how good of a team we have, luck is also involved. Injuries pop up and linger every year with the high-volume running backs, which severely limits your chances. Insert the Running Back handcuff.
The NFL is also changing to more of a multi-back system with very few true bell-cow running backs. These handcuffs are not only useful in the event of an injury to the primary back but also on a weekly basis with some flex appeal depending on the situation.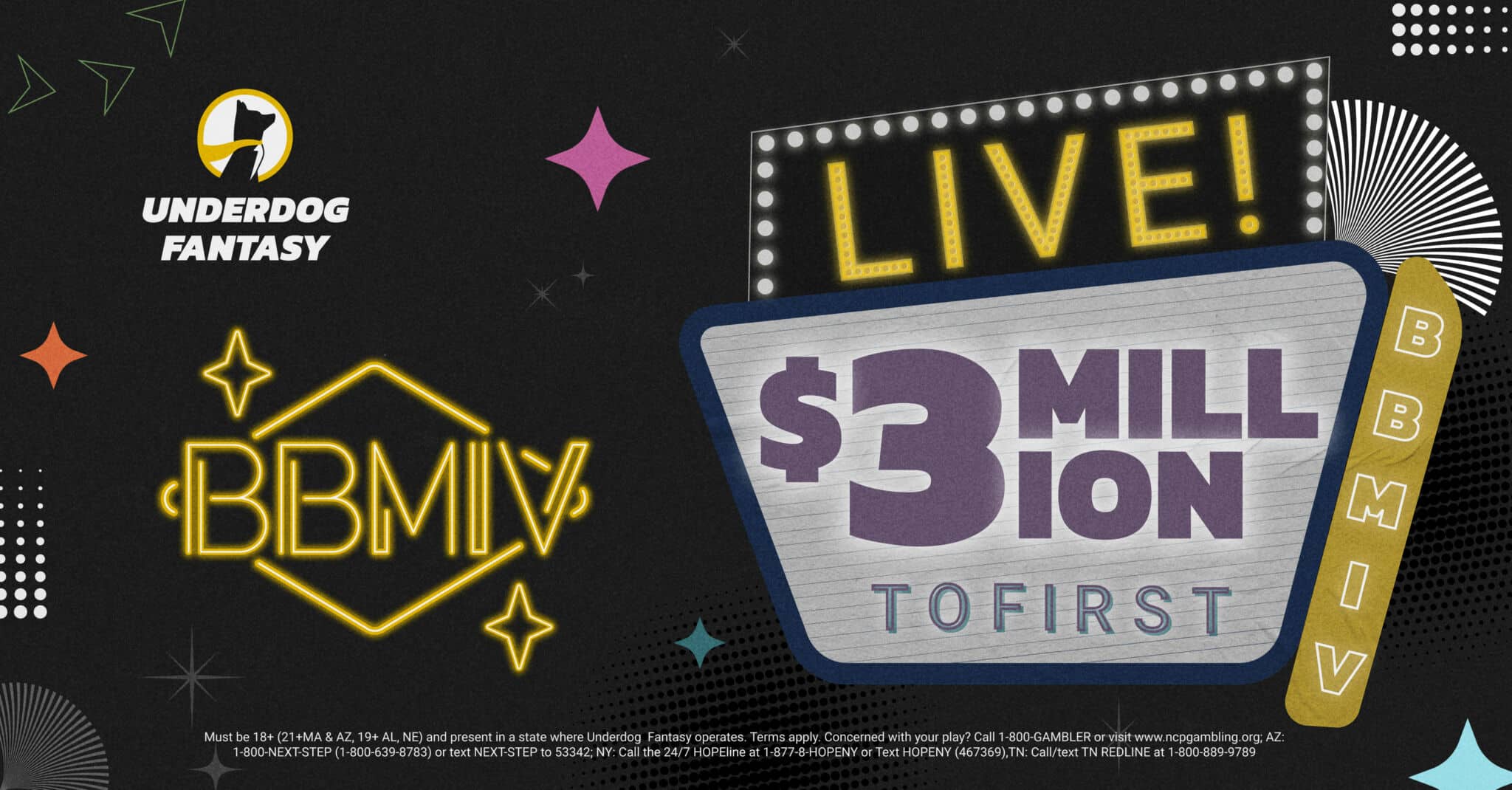 MORE SGPN FANTASY FOOTBALL CONTENT
Follow SGPN Fantasy Football on Youtube
How to Draft Running Back Handcuffs
Historical Significance
Going all the way back to 2013, there is a backup or "handcuff" running back that helped people win championships. Statistics via FantasyPros.com
2013 – Bobby Rainey, Tampa Bay Buccaneers (RB11 from weeks 10-16)
2014 – Jonathan Stewart, Carolina Panthers (RB13 from weeks 10-16)
2015 – Jeremy Langford, Chicago Bears (RB6 from weeks 10-16)
2016 – Bilal Powell, New York Jets (RB14 from weeks 10-16)
2017 – Kenyan Drake, Miami Dolphins (RB9 from weeks 10-16)
2018 – Damien Williams, Kansas City Chiefs (RB5 from weeks 13-17)
2019 – Raheem Mostert, San Francisco 49ers (RB6 from weeks 12-17)
2020 – Jeff Wilson, San Francisco 49ers (RB8 from weeks 13-17)
2021 – Rashaad Penny, Seattle Seahawks (RB1 from weeks 13-17)
2022 – Tony Pollard, Dallas Cowboys (RB5 from weeks 13-16)
Running Back Handcuff Strategy
So the moral to the story is to not sleep on backup or handcuff running backs in your fantasy football drafts in any year if you want to win. Some of you may have heard of the team's high-value handcuff. I would target these running back handcuffs in the mid-rounds, followed by clear handcuffs in the later rounds.
"High Value" handcuffs are those running backs who have some flex appeal from a week-to-week basis due to volume and are likely to see a huge spike in performance if the lead back goes down, a la Khalil Herbert and AJ Dillon a few seasons ago. Other handcuffs are those that have a path to production if the lead back goes down, aka Elijah Mitchell, a few seasons ago.
"High Value" Running Back Handcuffs
So who are the handcuffs to target moving into the 2023 season? Remember, these guys will have a weekly flex appeal regardless of the health of the starting running back with the chance of being an RB1 (1-12) with an injury.
David Montgomery – RB – Detroit Lions
Currently coming off the board as the RB30 in fantasy football leagues, he offers top-24 upside in an offense that loves to run and scores a ton even without injury. If Jamyr Gibbs happens to fall into injury during the season, David Montgomery goes from a weekly flex play to a top-10 option in your lineup.
Jamaal Williams – New Orleans Saints
After scoring 17 touchdowns in the previously discussed offense, he heads to New Orleans with a potential looming suspension of Alvin Kamara. If that suspension lands, Williams goes from an RB3 to a mid to high-end RB2 with additional pass-catching work coming his way. Currently, RB35 is his ADP, and I'm not sure his situation is realistically any different than last year in Detroit. Replace AK with Swift, and it is essentially the same.
Rashaad Penny – Philadelphia Eagles
Remember back in 2021, when Chris Carson went down, and Penny was the overall RB1 for the fantasy playoffs? That's the upside you're getting with Penny in 2023. He will provide weekly flex upside while Swift is healthy, but if Swift goes down, Penny could see a top 5 volume level all over again.
Zach Charbonnet – Seattle Seahawks
Similar to the discussion with Penny in 2021, Charbonnet finds himself in a run-happy offense with Pete Carroll. While Kenneth Walker will severely limit Charbonnet's weekly upside, if Walker finds himself struggling with injury, Charbonnet will find top-5 level volume through rushing and pass-catching. At an ADP of RB39, I love this cost.
D'Onta Foreman – Chicago Bears
We saw Foreman produce some serious numbers, given the true opportunity in Carolina post-Achilles injury. He will be the between-the-tackles guy for the Bears, while Herbert will serve as the speedster. Foreman, while providing upside from a rushing perspective, doesn't really provide much in the passing game, though, so this may be a lower priority in full PPR leagues.
Mid Tier Running Back Handcuffs
After these four running backs, I would evaluate the potential upside of the clear backup in certain situations behind true bell-cow running backs.
Tyler Allgier – Atlanta Falcons
With the drafting of Bijan Robinson, Allgier is all but forgotten. While he will provide nothing on a weekly basis, Allgier provides a top-15 running back upside similar to weeks 15-18 last season when he had all the work. At his current ADP of RB43, it seems like a reasonable price for the upside potential.
Jerome Ford – Cleveland Browns
Coming off the board as RB63, there is literally no one worth mentioning on the roster behind him and Nick Chubb. The Browns have liked him enough to let Kareem Hunt walk and not address the position in any way.
His pathway seems similar to that of Elijah Mitchell a few seasons ago. Mitchell excelled and was given the return job out of camp, and when injuries riddled the 49ers, he exploded onto the scene. I could see a similar opportunity with Ford. Recognize he will ride the bench unless something happens to Chubb.
Jaylen Warren – Pittsburgh Steelers
Warren got some time at Running Back as an undrafted rookie last season. He didn't compile a ton of stats but showed the Steelers that he could do it all, which led to the Steelers committing to him as the backup. He averaged almost 5 yards per carry and garnered 33 targets as the clear backup. If Najee continues to have some injury woes, Warren can be a complete game-changer for your squad.
Dart Throw Running Back Handcuffs
Zach Evans – Los Angeles Rams
I loved Evans coming out of Ole Miss. I thought he was one of the most explosive running backs in the mix. He goes into a very volatile situation with Cam Akers at the helm. We have seen McVay have a very short leash with Akers, and that could progress into this season. If Zach Evans is given any opportunity at all, I think he could take that job over by mid-season.
Zamir White – Las Vegas Raiders
There is no one behind Zamir to run the ball with the looming holdout of Josh Jacobs for a contract. While he may not catch the ball, running is his specialty. I just did a 23-round redraft league, and he went undrafted. I picked him up and dropped a 4th tight end—perfect opportunity, and just waiting for the situation to clear itself up.
Keaontay Ingram – Arizona Cardinals
For a similar reason as Zamir White, Ingram is the clear backup to James Conner if something happens. Conner has not always been the pillar of health, and when Kyler Murray returns, that does nothing but help the running back by opening up some lanes that otherwise may not be there. At his ADP of RB74, a late-round pick maybe work paying attention to in deeper leagues.