When we speak of IDP fantasy best ball strategy in blended or unblinded leagues, the first thing that should pop into your mind is redrafting styles. This is because you have one shot via the draft to get it right. The formats are red hot as a draft, set, and forget option, with IDP managers getting in on the action fast. Redrafting is certainly the main focus, but like everything, that's fantasy football.
So we're throwing in the old-school thinking with a new format that's still evolving. Also noting, this is all catching on just as quickly as the format is growing. This is something an NFL gambler may keep in mind early on as well as any IDP fantasy football managers. Give it another year or so, and we just might be writing some of what you see available out here right now.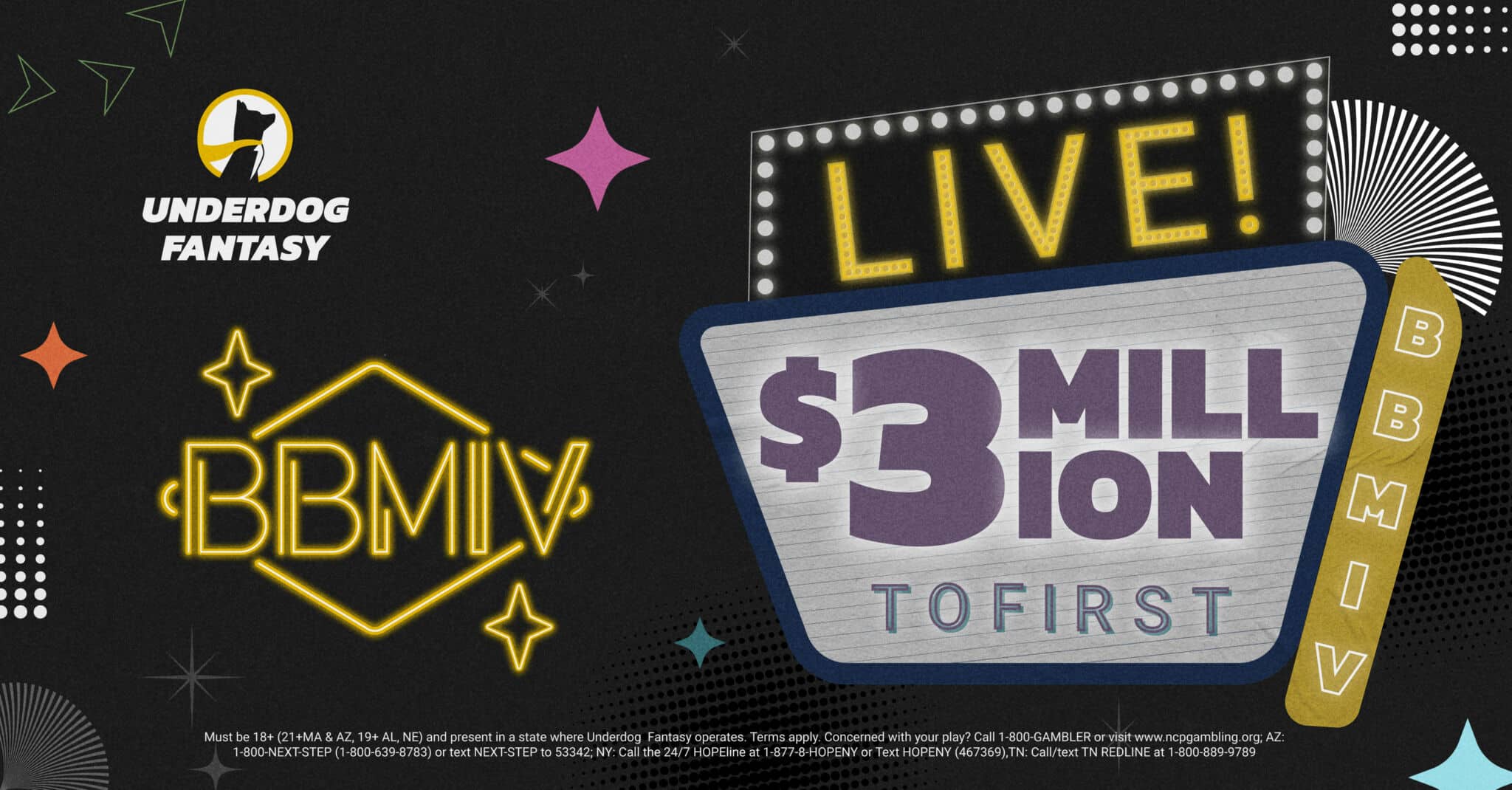 MORE SGPN FANTASY FOOTBALL CONTENT
Follow SGPN Fantasy Football on Youtube
IDP Fantasy Best Ball Football Tips
Here are the key little things we can do to set up IDP fantasy best ball odds in our favor, regardless of the players you'll draft. At the very least, you should utilize the deeper ideas when bench space can be at a premium.
Once again, bringing consistency into the fold when playing on the defensive side of the ball. This is not likely the same consistency in terms of it being the talent of the player and where we're looking to add one very possible forgotten routine. That's even if it isn't a new concept entirely since the early days of playing IDP.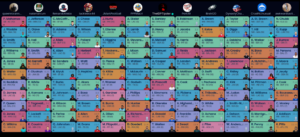 Standard Tips
Besides redrafting leagues like a one-year redraft, the most important aspect preached is always dual designations in IDP formats. That is still the edge in IDP fantasy football's best ball leagues on the popular Sleeper App. It's a mainstay on any site you might find it, and it's still early and as viable as ever.
As an example, in any league affording us this type of dual position, we can use it. A player like NFL defensive star Micah Parsons has the best ball odds of coming off the board first. He could be marked as an edge play-by-name or designated LB/DL, which doubles the effect. He also gathers tackles at a strong enough weight to balance any scoring formats scoring.
The idea is that the system sets your top guy's results for you. It'll also fill holes that may have occurred due to any injuries. This allows the IDP to be inserted in either of the positions he's designated for. Although, those players with the number of designations and talent are another case.
IDP Rankings Resources
With IDP fantasy best ball leagues, it's best that beginners start with some form of rankings. A no-brainer type of comment, of course, but we need to be clear about a couple of things. Dynasty rankings are also useless here and leave redrafts as the obvious. If you are using them, make sure they are set by scoring as close as yours. This includes any IDP rankings not supplied by the site you are playing on.
This leaves our best solution, in the end, to find IDP's best ball ranking specifically. Most importantly, the rankings being best ball should rank players heavily on dua designations. These are in the major fantasy football sites that do currently have IDP's best ball. If the author(s) of the rankings you found are doing it right, they also likely have Isaiah Simmons (LB/DB) as their best option overreaching for Derwin James as the top DB.
Draft Fade Defensive Backs
If there is a new addition that's getting a lot of attention to standardized Best Ball drafting, it's fading drafting until late on any defensive backs like almost any normally scored IDP league should be. If you're wondering why in a handbasket, it's because that NFL IDP player pool is so huge! Not to mention becoming a little bit more sporadic the last few years in upper DB1 consistency.
So if the first defensive back off the board isn't Derwin James, try to stay clear as much as possible until those final rounds' first half are over. If for no other reason than watching, everyone else will likely be drafting them late too. Technically anything you take in the first half would be reaching if you can look at it that way. So unless a dual destination comes into play, keep this in mind and watch the board for DBs coming off early. Then adjust accordingly if you'd like, but it's still not advised to stray too far.
Deeper Draft Strategy Tips
In blended offensive and defensive player leagues, 99% of the time, we'll always suggest completely drafting the offensive starters first. Using IDP as a way to support the shallower offensive player pool on the offensive side. However, one can't blame anyone for swinging at Micah Parsons, Nick Bolton, or Nick Bosa at any point. We do reserve the right to say this. Personally, it would have to be because of the possible destination on LB/DL Parsons we think about it.
Secure that starting offense and even a depth piece or two. There will be plenty of deeper solid IDP options if you haven't already secured them. However, positions like the dual, defensive lineman, and inside linebacker are scarcer. The novice owner should lean on what they likely know best. That lack of offensive depth comes into play for in-season consistency more. If you're missing a couple of top-tier WRs, the odds are your depth won't even come near replacing it.
On the other hand, once we get past the NFL's fewer top-tier defensive players, there's a sort of mental mushroom effect at the next level. Supplying plenty of lower tier one and higher tier two options all the time and all season. Granted we might not have many or any of those best IDP Best Ball options, but putting consistency into play again.
If your offense is at least on par, the secondary-level IDP types of plays won't take a fat zero-in-the-box score. So all though it's a couple of points on average below the superstars. That mid-ranged players afford the support way more than tier-two offensive players do. And that's in any format, not just in best ball.
IDP Fantasy Bye-Weeks?
Back in the old days, bye-weeks were a mainstay way to get bye a little easier as the seasons rolled on. Although this writer rarely sees it mentioned, if consistency is important for playing IDP in general, drafting by bye weeks and spreading them out as much as possible, right? And, of course, so do the bye weeks for the offensive players and we can tell you from experience. It is much harder to do effectively when those player pools can be even thinner in real solid options.
We'll also go on and pre-tip this one. It's not that we suggest going and doing this on purpose. Just like offensive players, it's okay to stack the same from a defensive unit on the same roster. Again just keep in mind not to overload that week's byes.
Also, note by doing the IDP with as much bye-week purpose as possible, toward the end of the draft, you can go ahead and dot a couple more offensive players. Knowing you are pretty well covered on defense with possibly fewer players, you can now select any of your offensive players' positions for bye-week replacements you may have missed.
Deep Best Ball Player Tip
We'll also offer up a couple of new guys who have such designation changes this year. Zavon Collins will be an LB/DL type in a few sites, and Isaiah Simmons will also gain a DB tag to his normal old LB for 2023. Whether those stick going forward, who cares. We're talking IDP fantasy best ball, and Simmons as a top 10 LB or DB option becomes a no-brainer in this format.
Collins has a little more to prove at his designation when it is quite different from his ILB role last season—switching to more of a pass rusher as an OLB/DL for at least this season and leaving too big of a question on the outcome. So it's likely his dual designation that keeps him on the firm LB/DL tier two with an upside to great contests at times.—leaving newly signed ILB Kyzir White as the only remaining and sneaky ILB1 on the current roster.