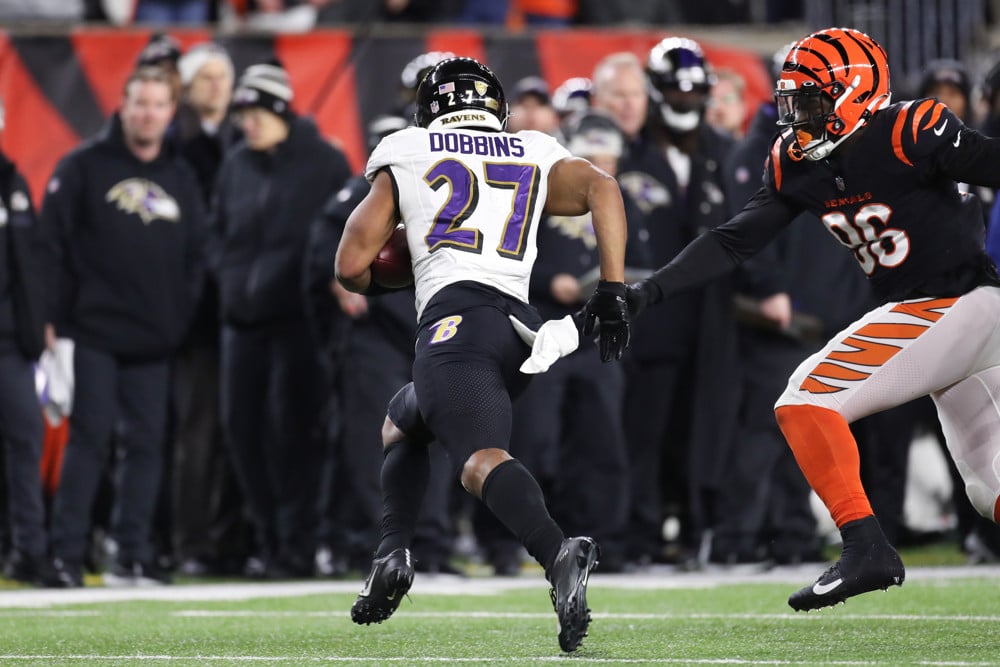 Injuries bring uncertainty to the game of football. Not all injuries are created equal, and they each affect a player's career trajectory differently. You can't just simply fade every player who's ever been injured, but you also can't blindly back every player returning from injury. There are times when injury situations line up perfectly, and a doubted player goes from IR to league winner. Here are my five best bests to have a breakout season after injury!
Player injury updates and outlooks are constantly evolving! For the most up-to-date NFL/CFB injury news and analysis, follow me on Twitter @SGPNFootballDoc!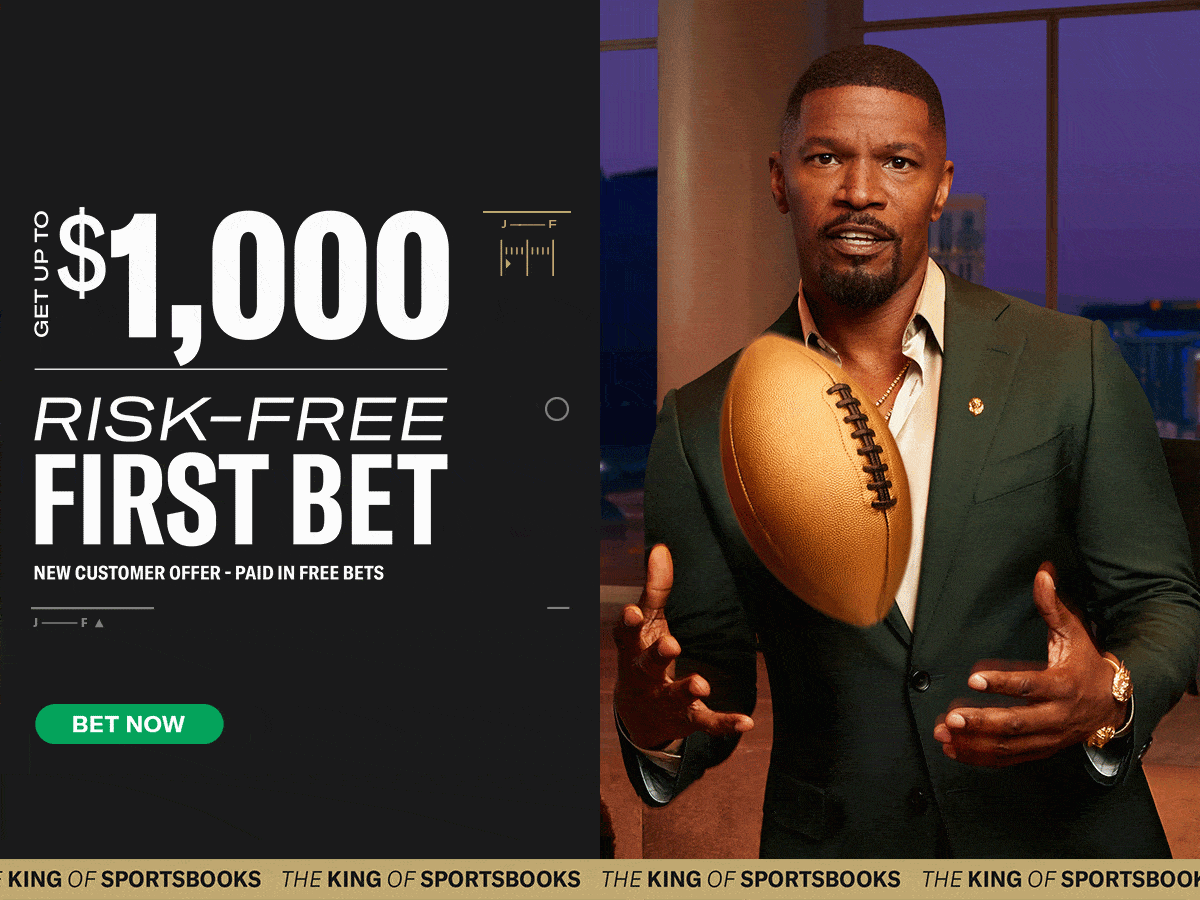 MORE SGPN FANTASY FOOTBALL CONTENT
Follow SGPN Fantasy Football on Youtube
Best Bets to Have a Breakout Season After Injury
JK Dobbins (RB) Baltimore Ravens
Injury: ACL, LCL, Meniscus, Hamstring Tear
Injury Date: 8/28/2021
Expected Recovery Timeline: 10-12 months
Time from injury to Week 1, 2023: 743 days (~24.5 months)
Players Age: 24
ADP: RB20, 52 OVR
Injury Update
Ravens RB JK Dobbins leads off my best bets to have a breakout season after injury. Despite his recent drama of holding out on the PUP list while hoping for a new deal, I have been high on Dobbins all offseason. This may be a bit surprising if we look at his last season as a whole and see only 520 rush yards and two rushing TDs. However, I think the real JK Dobbins is the player we saw to finish the year.
After a solid rookie campaign, tragedy struck as the Ravens RB suffered a torn ACL in the 2021 preseason. To make matters worse, he also suffered damage to his LCL, meniscus, and hamstring muscle in this same injury. These structures all play a critical role in the dynamic stability of a player's knee, and this required major surgery to fix.
Dobbins missed all of the 2021 season and had a slow start to 2022. After playing four games and not looking like himself, he decided to make the decision to have a second surgery to remove scar tissue from his knee. This may have led to more missed games, but this was the best long-term decision for him. He returned and finished the year averaging 105 all-purpose yards throughout his last five games.
I am betting on Dobbins to continue his strong finish and have a great 2023 season. The Ravens can talk all they want about throwing the ball more, but their best asset is their running game. To get the leader of this attack at RB20 is a steal!
Tony Pollard (RB) Dallas Cowboys
Injury: Fibula Fracture and High Ankle Sprain
Injury Date: 1/22/2023
Expected Recovery Timeline: 6-8 months
Time from injury to Week 1, 2023: 228 days (~7.5 months)
Players Age: 26
ADP: RB7, 20 OVR
Injury Update
As a Giants fan, this pains me to put a Cowboy on this list. However, I like making money, so I will swallow my pride here. The last time we saw Cowboys RB Tony Pollard, he had a very public, gnarly ankle injury. In the playoffs against the 49ers, he broke his fibula and damaged his high ankle ligaments.
This is an injury that most players do return from (~90%), but not typically at the pace he is going. Pollard has said he is "ahead of schedule," and I would have to agree with him. He returned to OTAs in a limited capacity just four months after the injury and claimed he did not feel limited.
Overall, this is fantastic news for Cowboys fans and Pollard fantasy owners. It typically takes players between six and eight months to return to playing, and at this pace, Pollard is on track for closer to five or six.
His consistent participation in training camp has kept me more optimistic than typical with this injury. The Cowboys have been smart with his ramp-up to this point, and I expect him to be active and healthy for Week 1. Dallas has made it known that they want to run the ball more, and their Oline still projects as a top unit in the league. Through both target volume and talent potential, I am expecting BIG things from Tony Pollard in BIG D.
Brian Robinson (RB) Washington Commanders
Injury: Gun Shot Wound
Injury Date: 8/28/2022
Expected Recovery Timeline: 2-3 months
Time from injury to Week 1, 2023: 378 days (~12.5 months)
Players Age: 24
ADP: RB34, 92 OVR
Injury Update
There are just certain players in this league that are simply built differently. Men who smile in the face of adversity and won't take no for an answer. These are the kind of guys I want to be backing as best bets to have a breakout season after injury. Washington Commanders RB Brian Robinson is one of these guys.
A few months after being drafted into the NFL, Robinson was in the middle of preseason prep for his rookie year. In a tragic event, Robinson was a victim of an attempted armed carjacking, where he was shot twice in the right leg. In somewhat of a miracle, there was no structural damage, and Robinson worked his way back to the field just FIVE weeks after surgery.
At this point, just returning to the field in the same season was a win, but he then went on to rack up just under 800 rushing yards in 12 games. This was best for 29th in the NFL, and Robinson states he has only gained confidence and explosiveness back in his leg for this season. I really see Robinson's last season as his floor, which would already put him above his current ADP of RB34!

Cam Akers (RB) Los Angeles Rams
Injury: Achilles Tear
Injury Date: 7/19/2021
Expected Recovery Timeline: 10-12 months
Time from injury to Week 1, 2023: 783 days (~25.5 months)
Players Age: 24
ADP: RB22, 58 OVR
Injury Update
Cam Akers has had quite the roller coaster of the past couple of years. Just before the 2021 season, suffered an Achilles Tear, which refers to a complete rupture of the tendon that connects your calf muscle to your foot. Typically this requires season-ending surgery, and a player is not expected back until between 10-12 months. Akers did not decide to abide by this timeline and actually returned for the 2021 postseason only about six months later.
Unfortunately, this did not really work out well for him on the field, and some of these struggles carried over to the 2022 season. It was clear that he returned too early from his injury, and there was growing concern that this would limit his recovery potential. However, Akers used the last four weeks of the season to put any of those doubts to bed. He averaged well over 100 all-purpose yards to finish out the season.
I'm betting that this explosion from the Rams' RB in the home stretch of the season will be more like the player we see ALL of 2023. To help support my case, research shows that functional deficits and decreased performance should not be expected after the first season post-injury.
Another advantage Akers has this season is that he has no real threat of losing excessive carries to anyone on the Rams' depth chart right now. This uninspiring RB room, combined with Akers' ability to move past his Achilles injury fully, has me excited for a breakout year!
John Metchie III (WR) Houston Texans
Injury: ACL Tear and Leukemia
Injury Date: ACL – 12/4/2021, Leukemia -7/24/2022
Expected Recovery Timeline: 10-12 months, 5-7 months
Time from injury to Week 1, 2023: 645 days (~21 months), 413 days (~13.5 months)
Players Age: 23
ADP: WR75, 190 OVR
Injury Update
Houston Texans WR John Metchie was a bonafide STUD in college. He had already won one national championship and was working on another when he tore his ACL in the 2021 SEC Championship game. Despite this injury setback, he was still talented enough to be drafted in the second round by Houston.
Unfortunately, the bad news did not stop here with Metchie, as he was diagnosed with Leukemia in his rookie offseason. Leukemia is a cancer of the body's blood-forming tissues, bone marrow, and lymphatic system. The bone marrow produces abnormal white blood cells that don't function properly, and they take over healthy blood cells. This leads to fatigue, weakness, fever, infection, and many more debilitating symptoms.
On the bright side, he had a very rare but curable form of Leukemia. This led to him returning to the team to begin working his way back from illness late last season. He was fully cleared to return to football activities early in the offseason and has been participating ever since. Not only is he fully over the Leukemia but two years removed from an ACL, his production is more likely to return to pre-injury levels.
There is plenty of good news from a health perspective here, but his team situation works well for him too. He is currently slotted as a starting WR on the Texans' depth chart in an offense that has no clear number-one option. I think Metchie is a great late-round steal who has the potential to be a consistent fantasy starter this year.