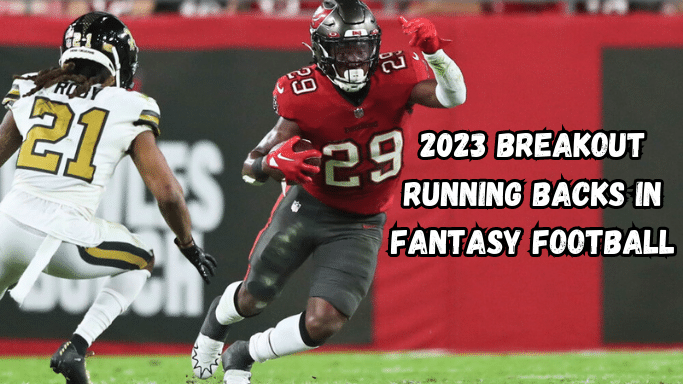 SGPN is back with our 2023 Breakout Running Backs in Fantasy Football. This is the second installment of our fantasy football breakout series. It's time to keep a close eye on the rising stars who are poised to dominate the gridiron and your fantasy roster. In this article, we'll highlight the most promising breakout running backs who are ready to elevate your fantasy team to new heights.
The dynamic nature of the NFL ensures that each season brings forth fresh talents. This season will be no exception. Established superstars will always command attention and high ADP cots. However, savvy fantasy owners know that uncovering hidden gems makes the difference between an ordinary season and championship glory.
The running back position has always been the lifeblood of fantasy football. This year presents a tantalizing array of young backs set to make a significant impact. We'll delve into the backgrounds and potential of these running back prodigies. Whether you're looking to bolster your roster with a solid flex option or seeking a late-round sleeper to outmaneuver your opponents, we have you covered.
Keep an eye out for the names on our list. These breakout running backs are set to captivate fans, topple records, and become invaluable assets for fantasy football enthusiasts across the globe. The 2023 season promises to be unforgettable, so let's buckle up and embark on this thrilling ride together!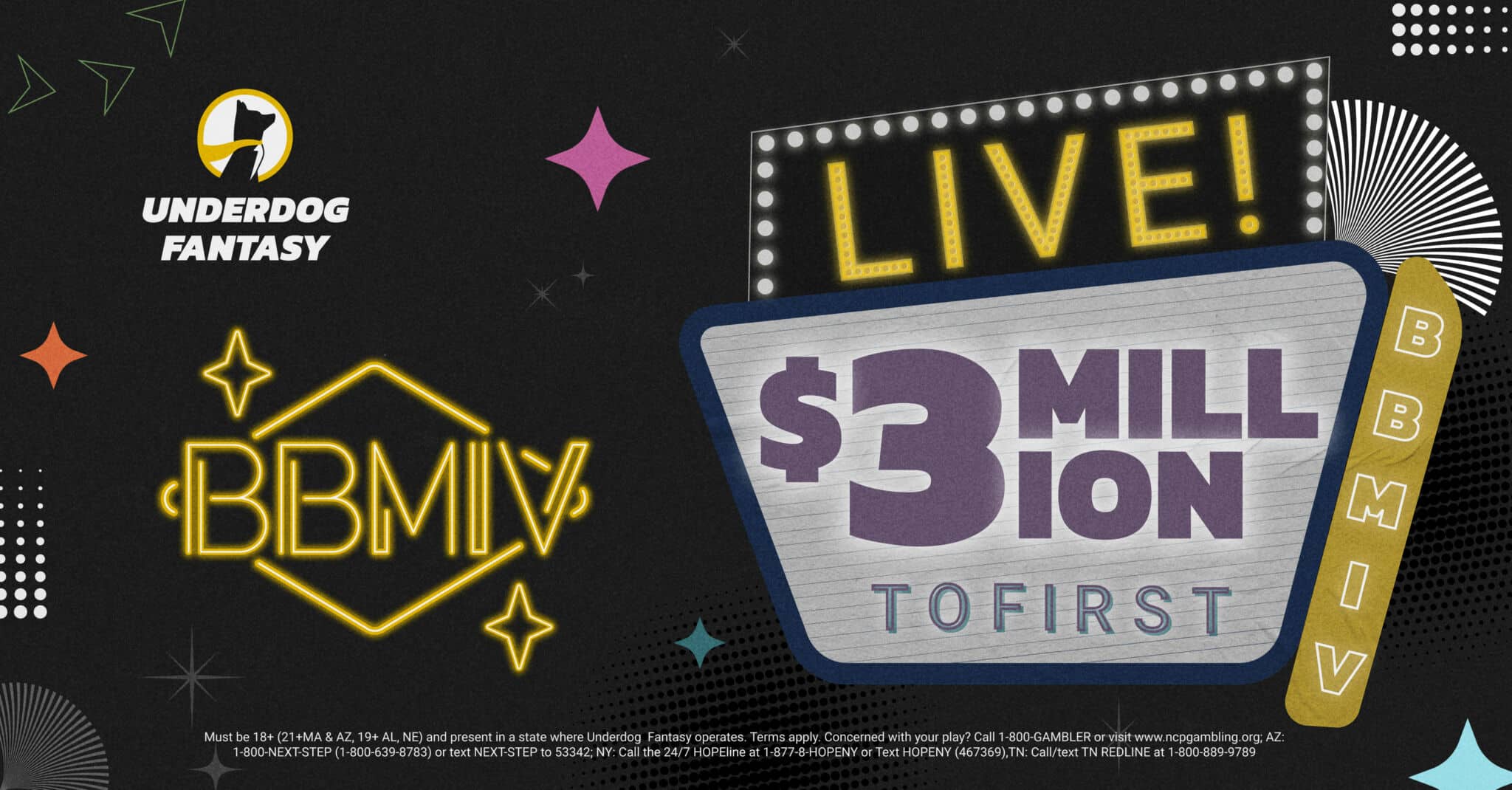 MORE SGPN FANTASY FOOTBALL CONTENT
Follow SGPN Fantasy Football on Youtube
2023 Breakout Running Backs in Fantasy Football
Rachaad White – Tampa Bay Buccaneers
Rachaad White finished as RB36 in his rookie season with the Tampa Bay Buccaneers. His production was modest as he shared time with lead running back Leonard Fournette. However, White is now the RB1 for Tampa Bay. The team did not resign Fournette, leaving White atop a modest RB depth chart. The Buccaneers signed undrafted rookie Sean Tucker and veteran Chase Edmonds and also brought back Ke'Shawn Vaughn. Expect to see one of those later names as a potential cut candidate through the remainder of the preseason.
White enters year two under spectacular circumstances and has the opportunity to return to high-end fantasy RB2 production. He's coming off draft boards anywhere from RB24-RB28 with the potential to bring back top-15 production at the position. Last season White finished with 58 targets, ranking him 12th for most targets among running backs. Fournette finished with 83 targets, leaving White plenty of upside to vacuum up crucial high-value touches out of the backfield.
White has the potential to be a big threat in PPR fantasy football, being atop the Tampa Bay depth chart. He ranked #2 in catch rate percentage amongst all running backs in 2022. The extra volume could bring his ceiling to a top-10 RB finish in 2023. Tampa Bay also lost Tom Brady via retirement and did very little to replace him with comparable talent. We will see the offense struggle for certain under the play of Baker Mayfield or Kyle Trask.
Bad QB play could be the final nail in the coffin for an RB1 season for Rachaad White. It's a hard sell to buy Mayfield or Trask to push the ball down the field with significant volume. We'll see lower ADOT targets for all receivers, including White, out of the backfield. White will certainly need to improve from his 3.73 yards per carry in 2022, but more carries and experience will also help a young running back improve these numbers. White saw just 129 carries last season playing behind Fournette. We should expect that number to climb closer to 200 in 2023.
Leaders over the last 4 years in Y/RR amongst the RB prospect classes:

Rachaad White (22) – 2.61
Jahmyr Gibbs (23)- 2.47
Kenneth Gainwell (21)- 2.46
Lynn Bowden (20)- 2.25
Antonio Gibson (20)- 2.21
Rhamondre Stevenson (21)- 2.11
Kenny McIntosh (23)- 2.07
James Cook (22)- 1.95… pic.twitter.com/hyP1cBfRsT

— Jeremy (@PopesFFH) April 3, 2023
Jahmyr Gibbs – Detroit Lions
Jahmyr Gibbs has a modest cost this fantasy draft season with an ADP of RB16-RB18. There's plenty of hype surrounding his potential 2023 production after the Lions selected him 12th overall in the NFL Draft. Both Jamaal Williams and D'Andre Swift left Detroit in the offseason. In response, the Lions drafted Gibbs and added veteran David Montgomery to the roster. While Montgomery enters 2023 with a solid resume and skillet, he still has a ton of miles under his legs.
According to reports, the duo is listed as Co-Starters in the Lion's offense. I expect Montgomery to lead the team in carries, but Gibbs will be very valuable in the passing game. It's tough to bet Gibbs to have more targets than Amon-Ra St. Brown, but he certainly feels like the odds favorite to finish right behind him. Gibbs's PPR upside is being touted by many in the fantasy community. If he gets the volume we expect, he could easily land in the top-five RB conversation in 2023.
Christian McCaffrey finished his rookie season with less than 500 rushing yards with just 3.72 yards per carry. He ended the season as the RB10 in PPR formats, backed by 80 catches on 113 targets with 651 receiving yards. I wouldn't blink if you told me that would be Gibb's exact production this season.
Gibbs is a smaller back at 5'9 and 200 lbs, not that dissimilar to CMC. He'll be the Lightning to Montgomerys Thunder; it might very well be the best RB tandem in the league this season. While I expect Montgomery to clear more rushing touchdowns, Gibbs should be a constant threat in the Lions' passing offense.
Detroit is hungry for weapons in the passing game, especially with Jameson Williams suspended for the first six games. Gibbs and Montgomery will be an elite counter-punch combination behind one of the best offensive lines in the league. The Lions rank 5th in PFF's offensive line rankings entering the 2023 season. The group has a lot of experience as well as an athletic youth.
Jahmyr Gibbs getting a lot of WR work 👀 pic.twitter.com/2Yl4Ki9gvc

— PFF Fantasy Football (@PFF_Fantasy) August 2, 2023
James Cook – Buffalo Bills
Jame Cook will be the steal of your fantasy draft if you can grab him at ADP or later. He's certainly someone I won't be bashful about moving up a round if necessary. He's in a great position to take a huge step forward in the high-scoring offense of the Buffalo Bills. The Bills have James Cook, and Damien Harris set up as their 1-2 punch at RB this season. While many anticipate a bounce-back season for Harris, I expect Cook to boom in production in 2023.
Cook didn't put up sexy totals in his rookie season. However, he was massively efficient when he received opportunities. He carried the ball just 89 times for 525 yards; that's 5.7 yards per carry.
He added 21 receptions on 32 targets for 180 receiving yards. Reports out of Buffalo training camp are signaling that Cook could very well be an every-down back for Buffalo this season. I'm inclined to buy this narrative, but I still suspect that Damien Harries will get his fair share of short-yardage touches and be weaponized in the red zone.
Cook may not return double-digit touchdown totals, but I believe he'll have a safe floor with the vacated RB touches headed his way. Devin Singletary departs to the Houston Texans in 2023, leaving behind a bevy of potential touches for Cook and Harris. Singletary averaged 15 touches per game last season and 12.5 touches per game through the three prior seasons in Buffalo.
Cook is coming off the board anywhere from rounds 8-10 in a variety of formats. He's an immense value per his ADP and should be targeted at all costs. He has a huge opportunity to be the top breakout running back in 2023. You won't want to leave your draft without him! He's a perfect candidate to consider for Zero or Hero RB drafts.
more James Cook propaganda for the timeline. pic.twitter.com/MaJaL4IcR4

— Jesse Moeller (@JMoeller05) August 5, 2023
Khalil Herbert – Chicago Bears
The Chicago Bears have solid depth at running back after adding free agent D'onta Foreman and rookie Roschon Johnson to their backfield this offseason. However, Khalil Herbert has been oddly efficient when healthy. Herbert ranked 5th in true yards per carry, 7th in yards per touch, and 7th in juke rate last season. These are not the sexiest stats to flash, but there is more than the stat line shows.
Herbert certainly has competition for touches this season, but he is still coming off the board with a very friendly ADP and is still the RB1 on the Bears depth chart. Herbert battled injury down stretch last year as well, only logging 13 games after recording a fully healthy season in 2021. These factors are all baked into his ADP, as he's being valued as a 10th-round pick in fantasy. He's ranked in the mid-30s amongst the running back position.
Herbert finished last season with 731 rushing yards on 129 carries last season. That breaks down to 5.67 yards per carry. Had Herbert been healthy for all 17 games, he would have finished with just over 950+ rushing yards. Had he done so, his ADP and draft cost would be considerably higher this season.
It should also be mentioned that the Chicago Bears' defense allowed the most points against last season. The team made some minor improvements over the offseason. However, it's tough to bet them not being in the bottom ten for most points per game allowed this season. Even if Herbert is pushed to a committee, there will be plenty of opportunities to rack up production on a team that will play from behind and or be involved in high-scoring matchups.
Just a reminder that Khalil Herbert led all running backs in rushing yards over expectation per attempt last year.pic.twitter.com/7o9jTfroIr

— Dave Kluge (@DaveKluge) May 30, 2023
Tank Bigsby – Jacksonville Jaguars
Tank Bigsby is getting a ton of praise in training camp, and I believe he will be included in the Jaguars' offense more than the public may predict. Bigsby possesses exceptional skills, speed, agility, and vision that make him one of my top breakout candidates. He could be an elusive and powerful runner with the ability to break tackles and make big plays if given opportunities in Jacksonville.
There has been talk that Head Coach Doug Pederson wants his returning running back, Travis Etienne, to become more dominant in the run game. Going as far as to say he wants him to eclipse 1300+ all-purpose yards. I'm not buying that narrative, all "Coach Talk," as far as I'm concerned. You don't keep a Ferrari in the garage. You drive that thing!
While Bigsby does lack long-running speed, he is super explosive off the line of scrimmage and will provide a powerful change of pace for the Jaguars' rushing offense. He can smash through the line and break tackles with ease. While Etienne will lead the way early in the season, I believe Bigsby could take over this backfield down the stretch of the season.
I wouldn't say I like to overreact to college stats. However, during his first year in college football, as a freshman, he had a 34% forced missed tackle rate, which tied him for third place among Power Five players. In his last season, despite playing behind the SEC's third-lowest-graded run-blocking line, he achieved the seventh-highest average of rushing yards gained after contact per attempt, reaching 4.2 yards.
Tank Bigsby (Jacksonville Jaguars) definitely went to work in weight room this offseason 🔥💯 pic.twitter.com/C1B84K6Eoc

— Brad Lester (@BradLester1) August 3, 2023