With redraft IDP leagues in full swing, now is a great time to look at an overall strategy when it comes to team construction in your IDP leagues. Join me, @Orangeman3141 (Johny the Greek), for a look through the eyes of a 20-plus-year veteran IDP player.
Make sure you check out the other great work here at SGPN Fantasy Football, including @TheIDPtipster and his articles here at the site. We've got you covered for all your IDP needs all season long!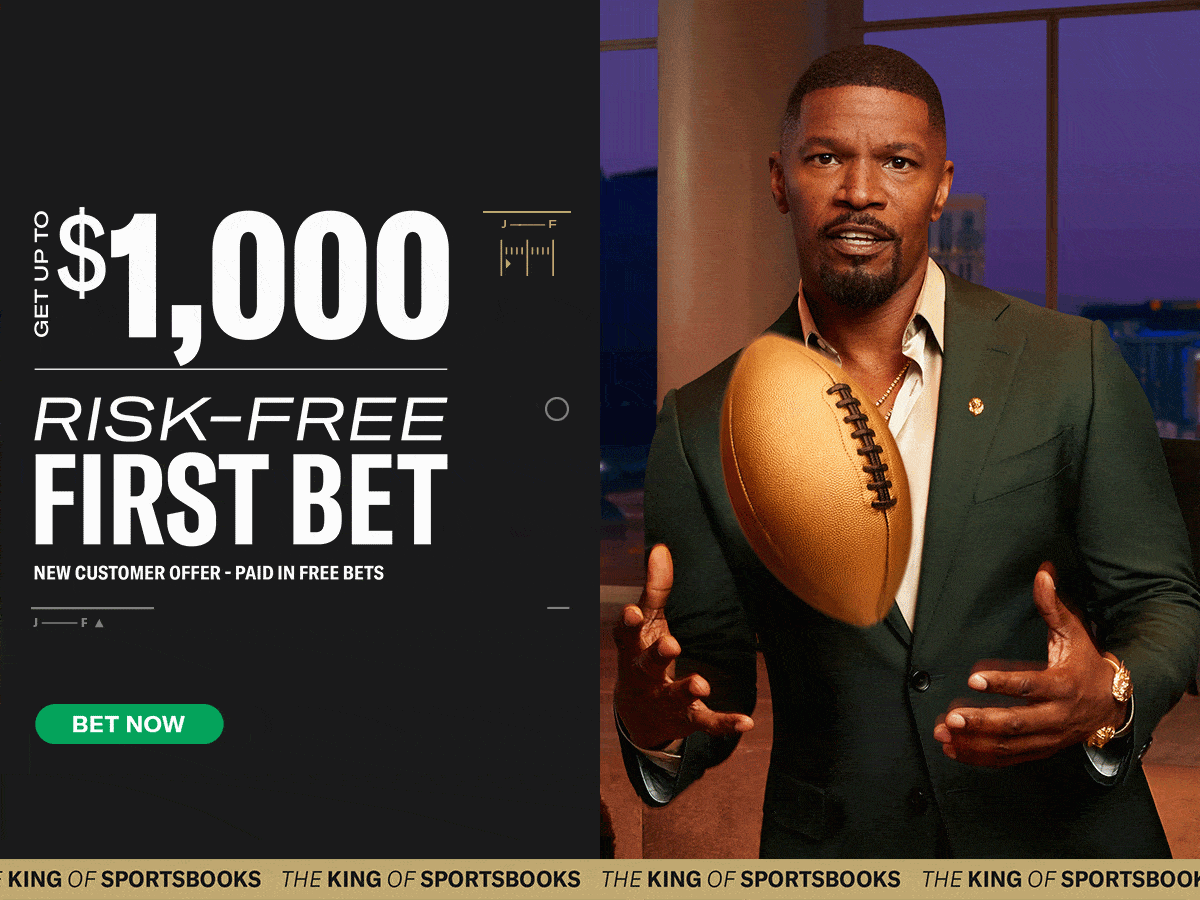 MORE SGPN FANTASY FOOTBALL CONTENT
Follow SGPN Fantasy Football on Youtube
IDP Strategy Session, Redraft
Let's start with the easy stuff first, and we'll get more degenerate from there. The first thing you'll need to look at is your roster settings and scoring. Your strategy will differ wildly if you're only drafting DB, DL, and LB instead of full IDP with DE, DT, CB, S, and LB. The site you play on factors into this as well.
Sleeper and some other sites have dual designations where a player can slot into more than one position. And scoring always plays a big part in any league you join. You draft to your scoring and adjust on the fly. Let's look at those items a little closer.
Roster Setup is Important to IDP Redraft Strategy
Sleeper
Which platform you're playing on informs this as well. Sleeper is limited to defensive backs, defensive line, and linebackers instead of having each individual defensive position. In these leagues, you'll want to take advantage of their frequent dual designations where linebackers are defensive linemen and vice versa.
This flexibility will help you plug holes later in the season when the injury grim reaper and bye weeks come knocking. Beyond that, some helpful tips for these leagues include focusing on safety instead of cornerback for your defensive backs. Safeties are traditionally far more consistent and productive week to week comparatively.
In these league types, you'll still want to target linebackers early and often since the age of plentiful three-down linebackers has come and gone. But beyond that, the setup is pretty easy with these leagues. Target linebackers with a good tackle floor, then defensive line, and save defensive backs for last.
Each team starts with a minimum of two safeties, and a number of teams are using three safety sets these days. That makes for a minimum of 64 usable safeties, plus the defensive back designation, and you can plug in cornerbacks in a pinch.
Deeper Degenerate Stuff (Yahoo, MFL, Fantrax, RSO, ESPN)
In those much deeper leagues where you have full IDP, corners, defensive tackles, safeties, linebackers, and defensive ends, however, you'll want to generally follow this plan. Still, target your linebackers early when it comes time to draft IDP, but you'll want to grab an early defensive tackle as well if that's required. That player pool is far smaller when it comes to productive options.
When it comes to defensive tackle, you either have them, or you don't. I've included a link below to @professorIDP site where he discusses DT streaming, but that's an advanced strategy. Typically you just want to have excellent defensive tackles, and that means taking them early once you've started drafting IDP.
Grab Linebackers and Defensive Line
The next most scarce positions in terms of production and weekly playing time are those three down-linebackers and excellent defensive ends. Fill those slots on your roster first before even thinking about safety and especially before grabbing a cornerback.
I can't tell you how many new IDP players I see draft Sauce Gardner way too early and think they hit the lottery. Having three down-linebackers, more than you need on your roster, in fact, and a solid defensive line is exponentially more important than taking a swing at cornerback. Corner is an extremely sporadic and unpredictable IDP position. You're wasting draft capital by targeting it or safety early.
What Positions to Target First?
There will always be corners and safeties available via waivers in season. Good defensive tackles, defensive ends, and three-down linebackers are much harder to come by if you haven't drafted them in your startup. I mention this more below, but typically, I'm drafting my entire offense plus some backups before I even look at IDP.
And when I get to drafting IDP, I'm going by positions of scarcity first, backward from least available to most available, finishing with safety and then cornerback. You can always punt those positions and fill those slots in season with waivers rather easily.
Scoring is Important to IDP Redraft Strategy
Check your scoring. If you're playing IDP it already means you can walk and chew bubble gum, so you don't need me to advocate for any one scoring system. That's a waste of time. Just take the two minutes to look over your scoring and store that information in the back of your brain. Adjust accordingly.
If sacks are a ton of points, but tackles are devalued, then maybe draft fewer three down linebackers immediately when you get into drafting your IDP slots and target defensive line first. If the reverse is true and tackles are worth a ton, but sacks and splash plays (forced fumbles, interceptions) aren't, then draft three down linebackers that have great tackle numbers first.
Whatever your league has for scoring settings, commit them to memory and adjust your strategy accordingly. If that's that's too difficult to do, then IDP may not be a fun league format for you. This is the degenerate end of things. This is fantasy football for people who think offense only is boring.
There are sharks everywhere in these leagues, and it's not for everyone. That's the answer, though, adjust as needed, not adopt some universal scoring system that no one will ever agree on, never mind implement. Besides, variety is the spice of life, and practice makes perfect. Experience is the best teacher etc. Even if you don't do well immediately, you're learning, and you'll come out swinging the next season.
Punting IDP for Offense is Smart
IDP redraft strategy is a very different beast when compared to your typical offensive fantasy football. Unlike offensive fantasy football, we aren't necessarily looking for the most talented players on the defensive side of things. In fact, being "bad" can be a good thing for us in IDP land.
This can lead to getting picked on in coverage or targeted in the run game. Ideally, we want players that play a ton, availability is the best ability, and are good enough to keep their job all season. If they're too good (Daryl Revis), they may not be targeted or involved much, and if they're too bad (Zach Cunningham), they'll lose their job. We like that middle ground.
Offense is More Important than IDP
And this is just the first strange item that differentiates the two styles. This may be blasphemous for me to say as an IDP person, but I tend to devalue IDP in my leagues that are combined with offense. It's typically far more important to have that third quarterback in superflex than a loaded IDP squad.
Those backup running backs you wish you had in week seven when everyone is injured or on bye are far more important than having the best IDP roster. Having depth in your offensive skill positions, which are positions of scarcity, is exponentially more important than having great IDP players. You can always find mediocre IDP options that are 85% of those great players for far cheaper and much later on.
IDP Waivers are Always Out There
You will always find IDP on waivers, some positions more than others, but they're always there. The same can't be said for wide receiver, tight end, and quarterback, especially in superflex. Make sure you have plenty of ammo in those departments, then move on to your IDP slots in your drafts. Future-you will be thankful when the poop hits the fan a couple of months into the season, and you still have options while your league-mates do not.
Also, you typically want to target IDP after you've filled your entire offense. If you can fill your offense and get that all-important backup running back, tight end, or quarterback in superflex, then draft your IDP; that's even better. Waivers will always provide for IDP, not to the same extent for every IDP position, but waivers will provide. 
Three Down Linebackers are going extinct, adjust your IDP strategy in redraft accordingly
Back when I started playing IDP in the early 2000's many teams were running two linebackers at 100% of snaps each, plus another that played enough to be useful. If we go back even further, teams played the 4-3 with three real-life 100% of snaps linebackers. Those days have come and gone.
These days many defenses are dime heavy, which means only one linebacker will see anything resembling consistent weekly playing time and, therefore, production. There are far fewer three down linebackers, the best kind you can have for IDP, than there used to be. With this in mind, you'll want to make sure you have them secured during your draft. If you can draft one or two extra as insurance against injury and bye weeks, that's even better.
League Scoring Impacts Your Order of Operations
As for your defensive tackles and defensive ends, we discussed them earlier. Depending on your league's scoring settings, they may more or less valuable when compared to those linebackers. Regardless what is true about them always is you won't find many good ones on waivers in season. If you want a good defensive line, you'll need to draft it. It's not coming to you via the injury replacement fairy in season. Make sure you get them while you can.
Linebacker is Important, but Some Will be There in Waivers
And while it is true, you'll need to secure those all important three down linebackers in your draft. There will be some that are available in season from waivers. Far more than defensive tackle or defensive end, in fact. Every season produces a handful of excellent IDP linebackers from waivers (Jack Sanborn, Kaiden Ellis, etc).
You can save your waiver priority and wait for those opportunities if you don't acquire enough of them during the draft, but this can be risky. This is a strategy I use, but I've been doing this for twenty years. I can read the tea leaves and grab those guys before others. The safer move is to just draft a good amount of three down linebackers and make sure your defensive tackle and defensive end slots are filled with studs as well.
Punting Defensive Backs (Drafting them Later)
🏈NEW #FFIDP

Something I was very excited to work on and write. Best ball strategy based on the results of the @theidpshow leagues in 2022, and what lessons we can apply to 2023 leagues, best ball or managed.https://t.co/m7Zfsv3iFd

— djkelltown (@djkelltown) May 4, 2023
As mentioned above by my friend and excellent IDP analyst @DJKelltown, punting or drafting defensive backs much later in drafts is a sound strategy. With so many teams running three safety sets, corners that have a safety designation, and plentiful waivers in season, this safety position is one you can save until the end of your IDP drafts. Beyond that, the nature of safety and defensive backs, in general, is unpredictable.
More than any other position, we see a season-to-season variance with safety and cornerback. What that means for us is it's a waste of draft capital. Why draft Derwin James when you can draft Justin Simmons many rounds later and get 85% of the production for half the cost? Check out the article above. Mr. Keltown does a great job further explaining why punting on defensive back is a good idea in IDP.
Stream Corner Instead of Wasting Capital on "Set and Forget"
I've got an entire article series dedicated to the art of streaming cornerback. This is absolutely an advanced strategy and can help you win games, but it's not for everyone. If you're not insane like me, you can simply draft any of these corners listed below, and you'll end up getting a good week more often than not.
As mentioned previously, both corner and safety are wildly unpredictable, so there's no point in wasting draft capital on them. Use that capital to secure your defensive line and linebackers. Corner is also extremely plentiful on waivers, with a minimum of 96 available as a baseline. Personally, I stream to maximize my weekly points but see below for some great options you can get very late in your drafts this season.
Solid "Set and Forget" Corners if You Don't Feel like Streaming
Tier 1 Options
Tariq Woolen
L'Jarius Sneed
Nate Hobbs
Jalen Ramsey
Taron Johnson
Kenny Moore
Marlon Humphrey
Trevon Diggs
Carlton Davis
Sauce Gardner 
Tier 2 Options
James Bradberry
Marshon Lattimore
Derek Stingley
Adoree Jackson
Chavarious Ward
Stephon Gilmore
Patrick Surtain
DJ Reed
Chidobe Awuzie
AJ Terrell
Kyler Gordon
Rasul Douglas 
Tier 3 Options
Roger McCreary
Tyson Campbell
Cam Taylor Britt
Tre'Davious White
Kendall Fuller
Marco Wilson
Deommodore Lenoir
Jaire Alexander
Darius Slay
Patrick Peterson
Jonathan Jones
Byron Murphy 
Those are listed from best to worst, but really, any of them are a solid option for this season. Grab a couple of those corners in your draft if you don't feel like streaming, and that will give you some nice options to start the season. There will be many other excellent cornerback options this year to come as well via waivers. This is a plentiful position, so you should be fine saving it for last when it comes to your IDP startup drafts.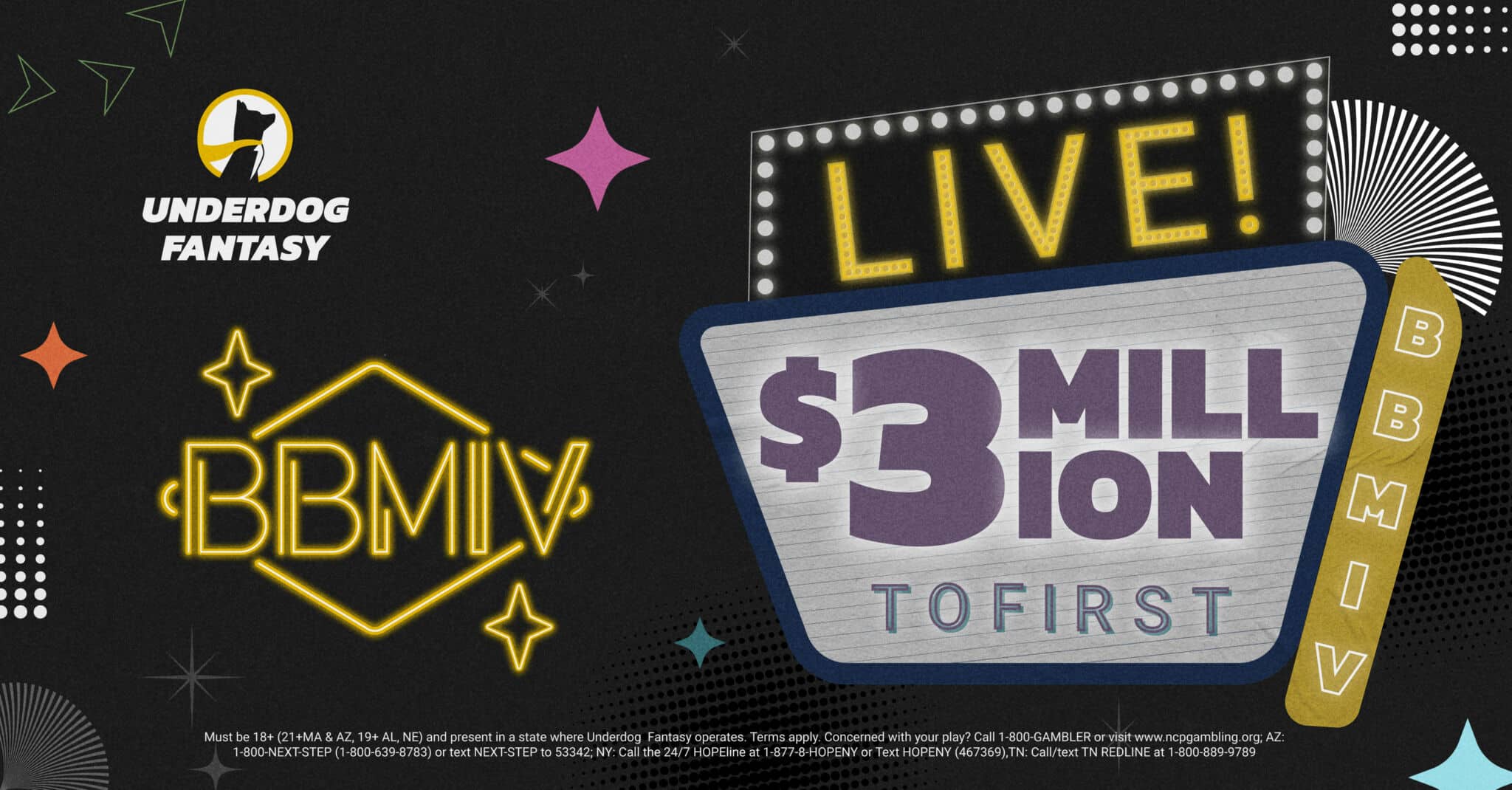 Use tiers and rankings, don't reach to fill a position with a warm body, draft for value as an important IDP redraft strategy
There are many excellent IDP rankings out there. For my money, the best in the business are at The IDP Show, IDP Guys, and Football Guys. If you're unfamiliar with the different IDP players and their production and playing time, these sites are a good place to start. Finding the tiers within these rankings is harder.
That's something you develop for yourself over time with experience. You may be able to find someone else's take on IDP tiers out there somewhere, but it's probably better to figure it out yourself.
The idea with tiers is when you're drafting. If you get to a tier break, you see a drop off in the value of players in that specific position group. Instead of forcing yourself to draft from that player pool, you pivot and draft a higher tier of player in a different position.
Much like the real NFL draft, sometimes, if you draft for a positional need, you're stuck taking a player of lower value due to a run on that position that has occurred prior to your draft pick. Try not to do this if possible. You can always take that value you gain by pivoting and trade it for the position you need worst case scenario.
Focus on the Opposing Offense to Help Inform Your Start/Sit Decisions
After you've drafted your team and you're looking ahead to those week one start/sit decisions, there are some factors that can help with those. In my experience, opposing offense and their tendencies is one of the biggest indicators of IDP success. If you're up against the worst offense in the league that goes three and out constantly, your IDP production may be limited.
Sustained drives and a good mix of run and pass from opposing offense is what lead to excellent IDP box scores. If your players are on the bench because the opposing offense can't stay on the field, you won't be scoring many IDP points.
Beyond that, offensive tendencies can inform these decisions as well. You'll typically get better production from your linebackers against a team that runs often and well. You'll get better production from your defensive backs against a team that passes the ball well and frequently.
You can use these tendencies and what you've observed about each team's offense over the course of the season to help inform your IDP start or sit decisions. Beyond that, playing time is the biggest factor, probably even bigger than opposing offense. Availability is the best ability. If your player is on the field more often, then they have more opportunity to score you IDP points.
Fill IDP bench slots with extra linebackers, defensive tackles, and defensive ends can be a helpful IDP redraft strategy
Spending draft capital upfront to ensure you have excellent defensive tackles and ends is always a good idea. In a pinch, however you can target defensive lines that rotate often or stream defensive tackle. Both @JoeyTheToothIDP and @ProfessorIDP are experts in these respective strategies. And while having those starters locked in at defensive line is key having replacements for when injuries and bye weeks come around is even better. Once again, availability is the best ability.
Plan For a Long and Difficult Season
With a 17-game season now the norm, the injury grim reaper is more active than ever. Plus, last season, we saw many bye weeks come right at the start of fantasy playoffs. Having depth at your positions of scarcity can help offset both of these factors. Knowing which positions you can easily find off waivers and which positions you'll need to draft depth for is key.
Safeties and corners you can almost always find on waivers. Defensive tackles and defensive ends far less often, almost never, in fact. And for those three down linebackers, there will be a handful, but your league-mates will likely know about them as well when those opportunities arise to acquire them in waivers.
Hard Choices but the Right Ones to Make
With that being said, it's easier to just have extra linebackers than to watch the waiver wire like a hawk. It may pain you to miss out on the best possible safety because you're using that draft capital for an extra defensive tackle, but you'll be thankful you did when you need them to come bye weeks and injury replacement time.
Plan for the future. These seasons are a marathon, not a sprint. Your goal is to just get into playoffs. Having the best record in your league means nothing if you're running out of options just as the fantasy playoffs start and bye weeks or injury replacements knock out a third of your team.
Safety Production Depends on Alignment
#FFIDP – AVERAGE TACKLE EFFICIENCY FOR SAFETIES by alignment in 2021, per @PFF:

Strong safety – 9.8% (0.11 tackles per snap)

Off-ball linebacker – 10.6% (0.11)

Slot – 8.9% (0.09)

Free safety – 8.8% (0.08)

Defensive line – 7.0% (0.09)

Wide corner – 9.3% (0.08)

— Jon Macri (@PFF_Macri) March 14, 2022
Jonathon Macri @PFF_Macri says it better than I can here with this tweet. As absurd as this sounds, there was actually some pushback on the (fact) that safeties who line up closer to the line of scrimmage are more productive. IDP-Twitter is filled with lunatics, and this one was just looking for some attention.
The simple fact is that lining up closer to where the ball is snapped, especially at safety, where we can have strong (box) or free (deep) safeties, can be a huge difference in production over the course of a season.
This is common sense. Being closer to the ball and, therefore, the ball carrier means less time and distance to make a play. Alohi Gilman, who's lined up 15 yards behind the line of scrimmage, will have a harder time tackling a running back than Derwin James will, who's lined up in the box just a few yards from the ball carrier and where the ball is snapped.
With this in mind, you'll see tons of information in the IDP Twitter landscape about safety usage (see Tweet above). This information can help you determine which safeties get more "in the box" snaps each week. Those are the safeties you want to target in your drafts and in waivers.
Safeties that line up in the slot are also more productive than those deeper safeties. Players in these alignments will be far more consistent and productive week to week when compared with those deeper safeties. That's not to say there aren't free safeties that are productive. It just occurs far less often. We use every little trick we can around these parts to win our matchups. That's what separates us from the offense-only casuals.
Resources Here at SGPN and Elsewhere
IDP Madness is the most fun #FFIDP draft I've ever done. It's also the one for which I prepped the most.

I wrote about my strategy and thought process, going round by round through my first 16 picks.

I have some regrets. I learned some lessons. #FFIDPhttps://t.co/qEOHyEyb2V

— Josh Raymer (@joshraymer) July 25, 2023
Beyond the excellent resources we have here at the SGPN network, mentioned at the start of the article, I would recommend @joshraymer and his article on best ball IDP strategy. While it's a different format than Redraft, his line of thinking here is extremely valuable to redraft IDP strategy as well.
Also, SGPN's very own @TheIDPTipster has a great article on best ball strategy that can apply to normal IDP redraft strategy as well. Drafting IDP is pretty much the same whether it's Redraft, dynasty, or best ball. The order of operations for the positions you need to target first and foremost doesn't change. Not to mention those two articles are littered with other valuable nuggets of information when it comes to your IDP squads.
SGPN Has You Covered!
Make sure you read the other excellent fantasy football work we have at SGPN! Also, make sure you check out the IDP Pros Podcast on the SGPN network every week. We break down the latest news, injuries, and waivers that result from them all season long. We've got everything you need to crush in all your fantasy football leagues covered here at the Sports Gambling Podcast Network. Thank you for reading, and good luck in week one!