Defensive back rankings are tricky. Defensive backs are generally the last IDP position that people take. A big reason for this is that compared to other IDP positions, there is a lower rate of consistency year-to-year. You can see how much has changed for rankings earlier this year here.
Big plays (interceptions, sacks, fumbles forced or recovered) are not sticky stats for defensive backs. Some do have a knack for making them. You can find those trends in a few players, but counting on that year after year is dangerous. A defensive back who is on the field for 100% of the snaps (or close to it) is a priority. Then look for one who gets relatively consistent tackles week to week. The big plays are just a bonus.
You won't see any cornerbacks on this list, as they are even harder to find consistency in year-to-year than safeties. A few cornerbacks may crack the top 12 in a given year, but it is easier to cycle through those on waivers based on matchups than to draft one and get burned week-to-week.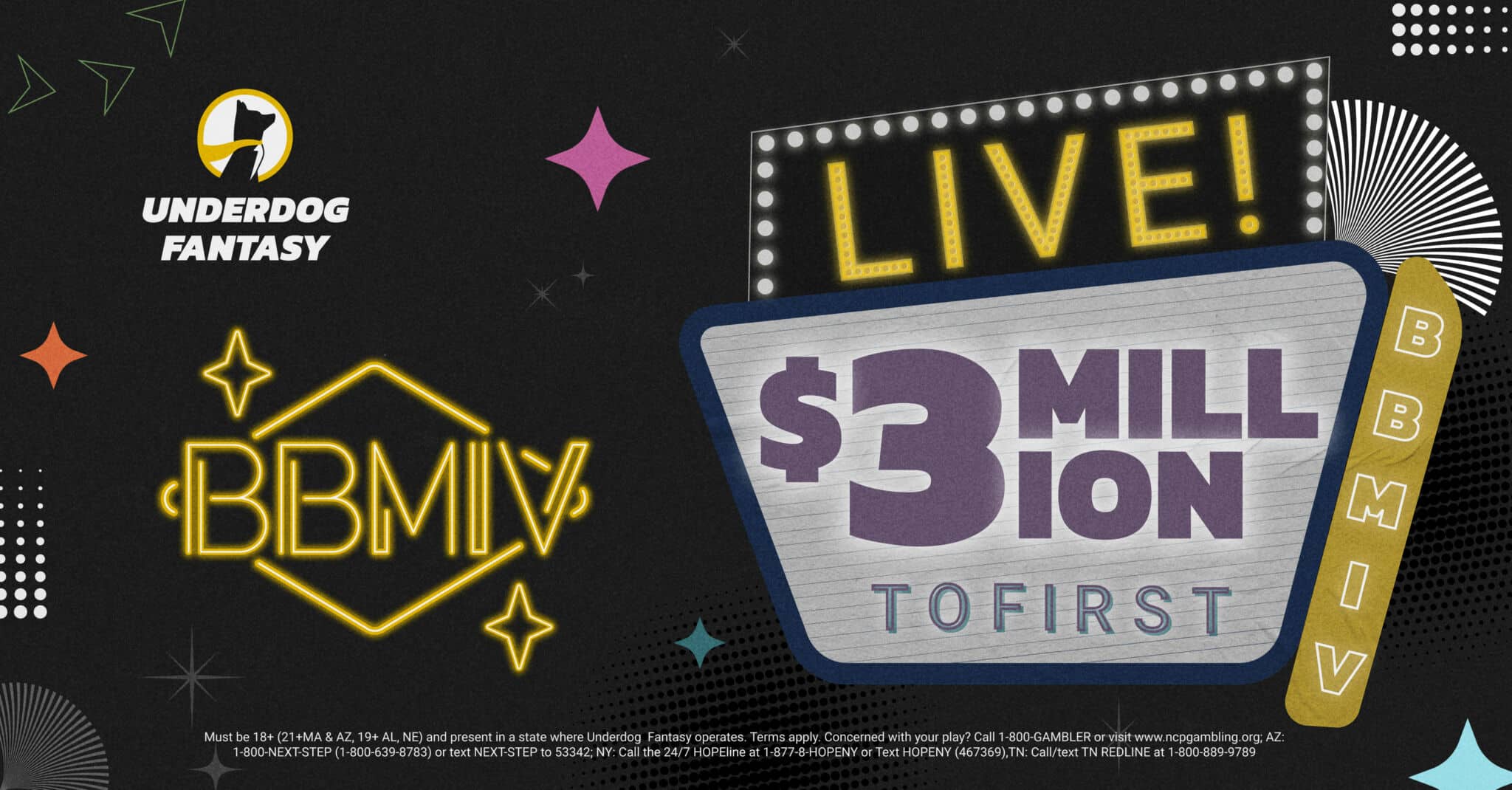 MORE SGPN FANTASY FOOTBALL CONTENT
Follow SGPN Fantasy Football on Youtube
Defensive Back Rankings
1) Derwin James – Los Angeles Chargers
In the three years Derwin James has played at least 14 games, he has been awesome. In those years, he has had finishes as a defensive back five, two, and five. The issue with Derwin is health. He missed all of 2020 and only played in five games in 2019. Derwin is the prototype safety for today's NFL. Physically he can do it all, but he has the instincts and smarts to go with it. If he is healthy is the best bet to finish the season as a defensive back one.
2) Budda Baker – Arizona Cardinals
Since becoming a full-time starter in 2018, Budda has had the following defensive back finishes: 9, 2, 1, 13, 14. In those seasons, he has averaged 5.8 tackles for a loss, 5.4 pass deflections, 115 combined tackles, and one sack a year. The Cardinals still have loads of question marks at linebacker and are transitioning to a new head coach.
With Kyler Murray likely out a good portion of the year, the defense should see the field a lot this year. With the consistency he has shown in prior years, Budda belongs near the top of any defensive back list.
3) Jalen Pitre – Houston Texans
Jalen was the #1 overall defensive back for most leagues last year. He had more combined tackles (147) than any other defensive back by 22 tackles. The second-place defensive back was (at that time) fellow Houston Texan Jonathan Owens; Owens has since moved to the Green Bay Packers. I do not expect Jalen to repeat either feat this year.
A lot of people have him higher than even this for the 2023 defensive back rankings. The Texans have a new head coach, the defensive-minded DeMeco Ryans, and the coaching staff is working hard to improve on a terrible from last year. The linebackers in front of Pitre should be better this year, but not good enough to keep him off a top defensive back list for 2022.
4) Minkah Fitzpatrick – Pittsburgh Steelers
Essentially a starter since coming into the league, Minkah has improved his fantasy football value to more closely match what he brings to the NFL. Starting with his rookie year, he has been DB 50, 21, 22, 3, 12. Pittsburgh has continued to try and shore up the linebacking corps once again this offseason. 
Cole Holcomb and Elandon Roberts are the presumed starters but are unproven in the system. Minkah should continue to have heightened tackle opportunities there like he has the past two years. He had 124 combined in 2021, and 96 combined in 2021, after averaging 76 combined in his first three years. Mix in his 9.4 pass deflections and 3.8 interceptions a year, and you have a top-level defensive back for fantasy football.
5) Jordan Poyer – Buffalo Bills
One of the more underrated IDP options for many years, Jordan was starting to get his due last year but ended up getting hurt and only playing in 12 games. Don't let his age (32) fool you, either. He did not get much regular play until 2017, when he came to Buffalo. From 2017 to 2022, he had these finishes for defensive backs: 3, 5, 6, 2, 5, 64.
The fewer games played in 2022 mattered for his end-of-the-season ranking. He is back in Buffalo this year after being a free agent this offseason. Buffalo's linebackers remain a potential issue outside of Matt Milano, but this is good for IDP stats, as discussed prior. Poyer should remain a top option as long as he is in Buffalo.
6) Talanoa Hufanga – San Francisco 49ers
A full-time starter for the first time in 2022, his second year, Talanoa finished as defensive back 6 and was tied for 15th in points per game for defensive backs. With 97 combined tackles to go with two sacks, four interceptions, nine pass deflections, and five tackles for a loss, he is neither just a tackler nor just a big play safety. After 2022 Talanoa has earned a spot in the top rankings for 2023 and beyond.
7) Jaquan Brisker – Chicago Bears
If not for Jalen Pitre, we would be talking much more about how great Jaquan's rookie season was. Last year he had 104 combined tackles, five tackles for a loss, four sacks, six pass deflections, and one interception in 15 games. He finished 10th overall last year. 
One may think it would be hard to repeat his 2022 season with a better overall linebacking corps in front of him. In Weeks 1- 8 (when Roquan was there), he was DB 5. Roquan was traded, then traded to the Ravens. In Weeks 9 – 18, he was DB 42. There are sure to be big differences year to year in how things play out but it shows me that he can excel even with quality linebackers on the field. This was enough to show that Jaquan could succeed with good linebackers in front of him.
8) Grant Delpit – Cleveland Browns
Grant was near the top of rookie defensive back rankings going into 2020. Unfortunately, he tore his Achilles tendon and missed the whole year. He fared ok working back from that in 2021 but broke out last year. In 2022 he ended with 105 combined tackles, 10 pass deflections, four interceptions, and four tackles for a loss.
The linebacking corps ahead of him in Cleveland still has many question marks. Sione Takitaki, Jacob Phillips, and Anthony Walker are all coming back from major injuries. Jeremiah Owusu-Koramoah is talented but unproven. With the Browns' offense looking better and their defensive line shored up, I expect more plays to be there for the defensive backs. I believe Grant will surprise a lot of people this year and end up near the top of defensive back rankings at the end of the year.
9) Kevin Byard – Tennessee Titans
Since 2017, his second year in the league, Kevin has averaged 4.5 interceptions, 1.5 TFL, 9.8 pass deflections, and 94.6 combined tackles a year. In those years, he has finishes of 2, 19, 25, 14, 6, 22. The fantasy community is excited about new linebacker Azeez Al-Shaair, but the rest of the linebackers are coming off of injuries or are unproven. While not providing a ton of big plays, Byard is consistent with what he gives, which is highly valuable for a position where inconsistency thrives. He deserves more recognition than what he gets in defensive back rankings.
10) Harrison Smith – Minnesota Vikings
Despite being 34 years old this season, Harrison remains a top defensive back player. He has played at least 13 games a year since his third year in the league. From that year, 2014, to 2022, he has had these finishes as a DB: 1, 51, 20, 7, 7, 7, 27, 4, 23. The linebackers remain a question mark for the Vikings as they retool their defense once again. As the veteran leader of that defense, Harrison is in a great position to finish as a DB 1 again this year.
11) Jeremy Chinn – Carolina Panthers
Jeremy had a fantastic rookie year, where he finished DB 10 in just 15 games. In his second year, he was DB 12 in 16 games. Last year he only played in 11 games. In one of those games, he only played six snaps before leaving. In the 10 games, he was healthy for, he had at least five combined tackles in eight of them.
In 2022 29% of his defensive snaps were from the defensive line or in the box. That is way down from 62% in 2021 and 49% in 2020. He can still clearly be effective as a more traditional defensive back, but some of the allure of him is gone for me if he is not used as a linebacker as much.
12) Kyle Hamilton – Baltimore Ravens
The 14th pick in the 2022 NFL Draft, Kyle only started four games, playing in 16. In those games, he only played 53.5% of the defensive snaps. Over the last five games, he played in 75.8% of the defensive snaps, averaging 5.5 combined tackles a game.
A lot of people won't have him near the top of the 2023 defensive back rankings. I get that many may not have him this high based on last year. If you watch his games, he improved a lot over 2022, and expectations are sky-high for him this year. This may end up being too low at the end of 2023.