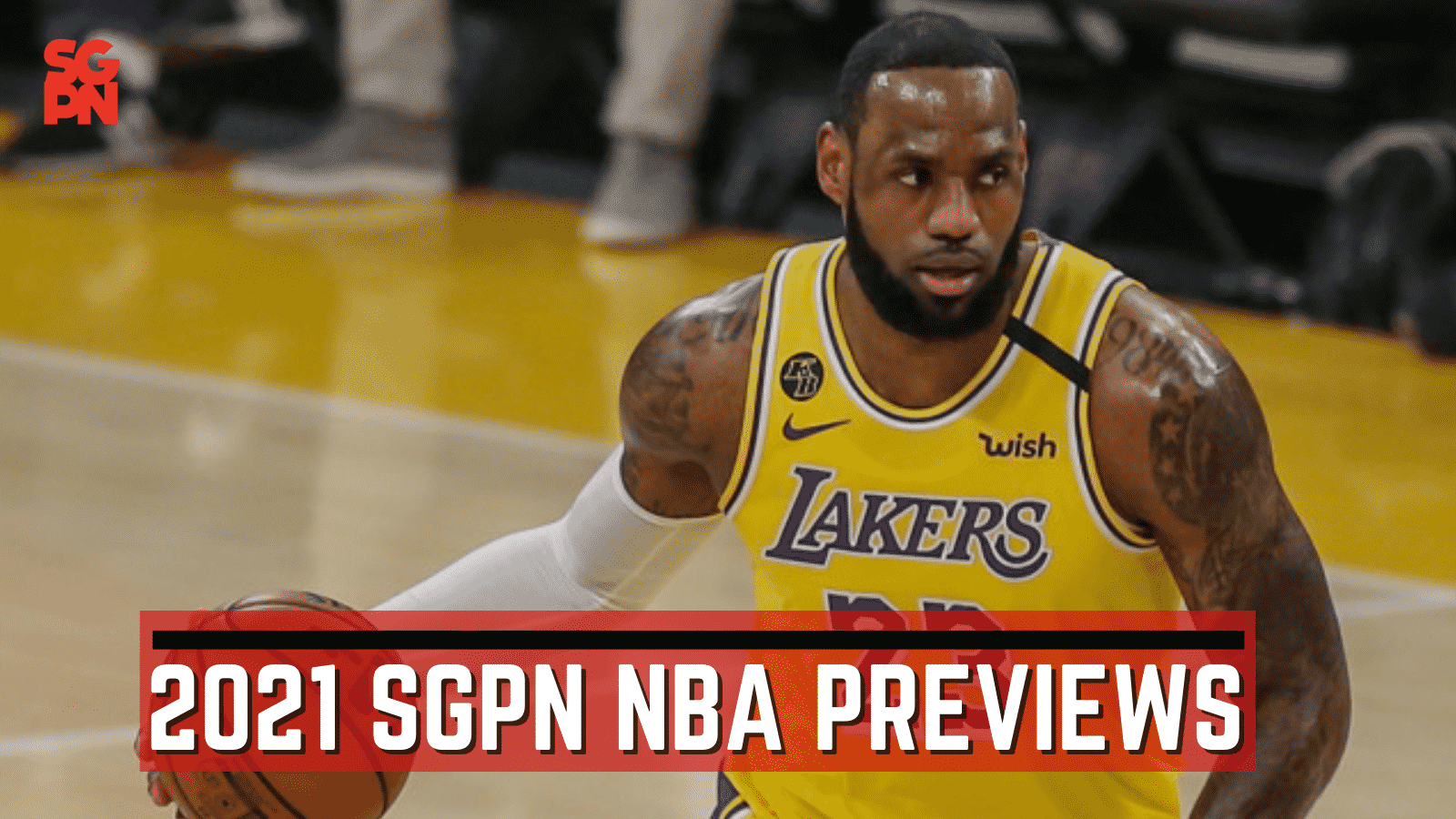 And just like that, it is upon us already – the start of the NBA season! Which team will be the Phoenix Suns of 2021/22 and be the surprise breakout? Who should be the top fantasy basketball draft pick, Luka Doncic, Nikola Jokic, or Giannis Antetokounmpo? Who will be this year's MVP? We've got answers for all these questions – and more – with our 2021 NBA betting previews!
It's all hands on deck here at SGPN in preparation for this upcoming season, with our full roster of talented writers breaking down all 30 teams – one per day – up until the opening tipoff of the 2021 season. Each article is mapped out as follows: we recap the 2020 season, then we move on to the team's offseason personnel changes, then we reveal the various season odds for the team and give our picks for the best bets, then we move on to player award props, and finally break down the fantasy prospects of a team's players, giving you players to draft and players to fade.
So, basically, everything a #degen needs to crush the books this NBA season. The opening tip can not come soon enough!
Bookmark this page and check back often, as we'll be rolling out a new NBA preview every day until the season begins. Let it ride!
2021 NBA Betting Previews