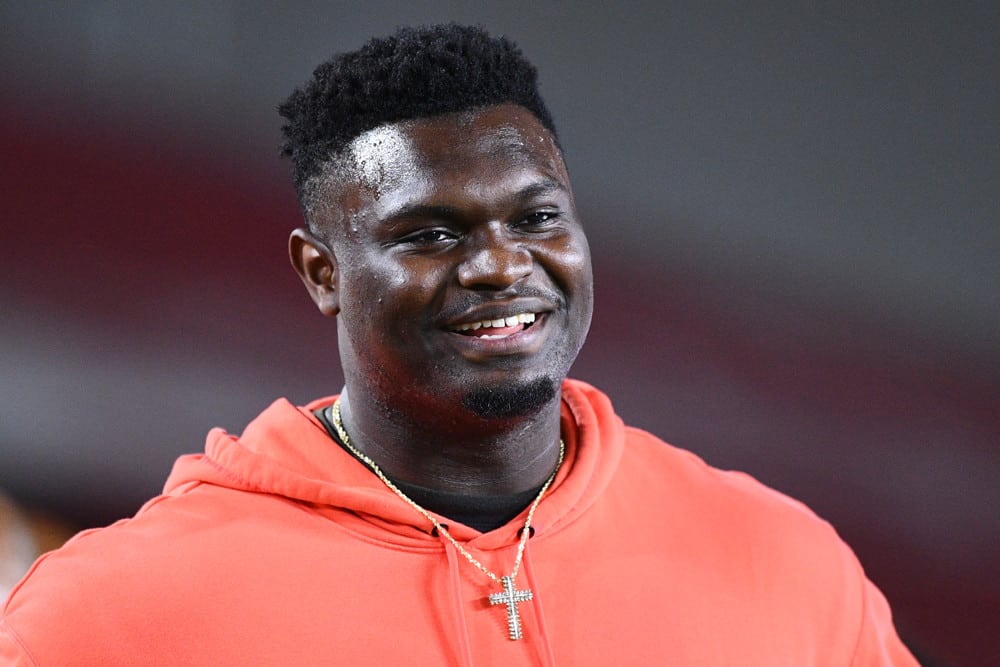 New Orleans Pelicans – Best Bets 2021
2020 New Orleans Pelicans Review
The 2020-21 season was a rocky road for the New Orleans Pelicans. They had a super-talented roster, but defense was the straw that broke the camel's back. The Pelicans finished towards the bottom of the league defensively which negated a dangerous top-ten offense. New Orleans fired coach Alvin Gentry and brought in Stan Van Gundy in hopes of improving defensively. However, this was not the case. The Pelicans finished the season 11th in the Western Conference with a 31-41 record, which was a poor cap on a season with high hopes.

What's New for 21/22
There will be some new faces on the court for the Pelicans this year. They traded Lonzo Ball to Chicago and picked up Tomas Satoransky and Garrett Temple in the deal. The team also added Devonte' Graham and Jonas Valanciunas in a big three-team trade. Former NBA player and Warriors and Suns assistant Willie Green is New Orleans's new head coach this season as well. Although the Pelicans don't have much depth, there is talent on this roster. The big question this year will be whether Green can improve the team defensively.
Season Odds
NBA Title +11000
Western Conference: +6000
Southwest Division: +700
To Make Playoffs +170
O/U: 39.5
Best Bet: Pelicans To Make The Playoffs +170
I believe that the safest season-long bet on the Pelicans this year is for them to make the playoffs. They made a run at the play-in tournament last season despite struggling massively on defense. Now, New Orleans brought in Graham and Valanciunas which should help the team from a defensive standpoint. So long as Brandon Ingram and Zion Williamson don't fall off on the offensive end this year, I see no reason the Pelicans can't make the playoffs this year. Getting a nice +170 price tag on this feels like easy money to me.

New Orleans Pelicans Player Prop Bets
Josh Hart: Sixth Man Of The Year +6000
There is MASSIVE value here on Josh Hart to win the Sixth Man Of the Year Award. There's a good chance he will be heading the second unit for New Orleans this year, and there shouldn't be too much competition for this award. Hart is known for being a deadly lights-out shooter. If he can continue to do just what he's good at doing, then I like my odds on Hart winning this award. You won't find many better value plays on season-long player props this year.
New Orleans Pelicans Fantasy Preview
I think there are two obvious players that you want to target pretty early from the Pelicans. Zion Williamson (17.5 ADP) and Brandon Ingram (41 ADP) are two players that are must-haves. Jonas Valanciunas has an ADP of 53.5, which feels low to me. He will be the main rebounder on this team, and he's good enough of a center to get his fair share of points off of rebounds as well as a few assists and blocks.
Devonte' Graham (79.5 ADP) is another undervalued player for New Orleans. Lonzo flourished in this system as there are enough weapons around to take attention off the point guard. Graham is a sharpshooter who will punish teams beyond the arc when he is left open. Josh Hart (154 ADP) and Tomas Satoransky (188 ADP) are two decent players to target late also. They will both be solid scoring options with the second unit of the Pelicans.
Fade: None
NBA Team Previews