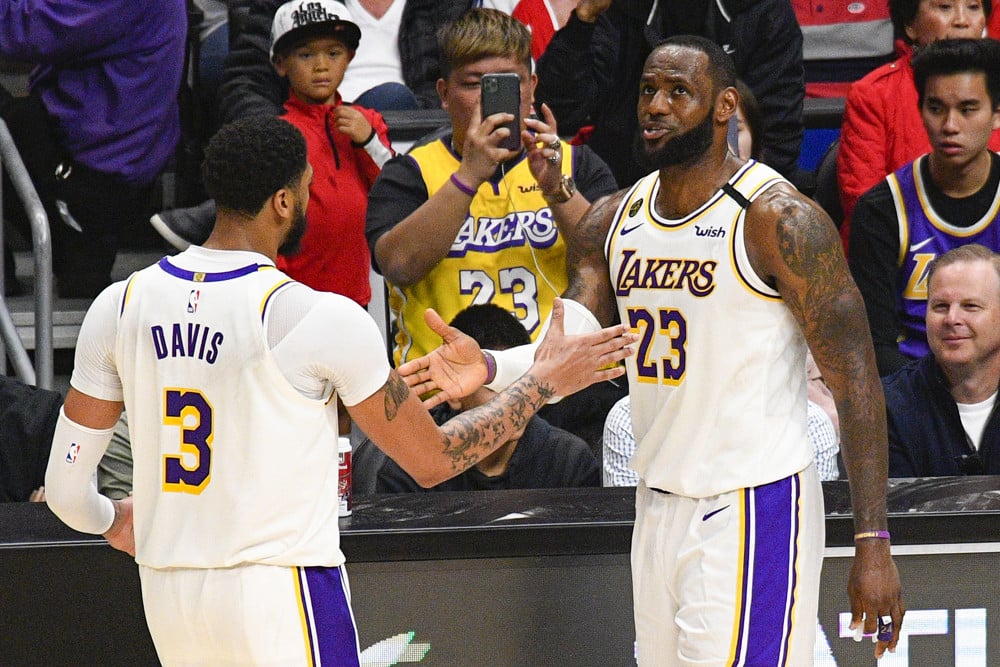 2021 Los Angeles Lakers Preview & Gambling Guide
2020 Los Angeles Lakers Review
After winning the NBA Championship in the 2019-20 shortened season, the Los Angeles Lakers failed to make it out of the Western Conference First Round playoffs. They couldn't overcome the injuries to power forward Anthony Davis and were outmatched by the Phoenix Suns, who made it to the NBA Finals but lost to the Milwaukee Bucks. Coming into the 2020-21 season, the Lakers were the favorites to represent the West in the NBA Finals, so falling short of that wasn't very pleasant. The Lakers made significant changes to their roster this offseason.
What's New for 21/22
It seems as if LeBron James was intrigued by the concept of his last movie, Space Jam. This team is loaded with first-ballot Hall of Famers with the addition of Russell Westbrook and Carmelo Anthony. Not to mention, this is the second stint for Rajon Rondo and Dwight Howard, who were on the 2019-20 Championship team.
People say this in jest, but let's see if there are enough touches to go around once the season starts. Will Russell Westbrook take on a different role to be in a position to win a championship, or will he revert to the triple-double Russell Westbrook that we all know him to be?
While playing in Portland the last two seasons, Carmelo Anthony proved that he can take a backseat on a team and still provide valuable minutes when he's on the floor.
Season Odds
NBA Title: +400
Western Conference: +200
Pacific Division: +105
To Make Playoffs: -3500
O/U: 52.5
Best Bet: Over 52.5 wins (-110)
The Western Conference is the most challenging year in and year out, and this season won't be any different. Barring any significant injuries, this team should be able to finish first in the West with ease. It'll be interesting to see what type of lineup head coach Frank Vogel opts to go with this season. Let's add in the fact Anthony Davis has agreed to play the center position…finally! These veterans know the window for another championship or their very first one is closing, and I expect them to be all business throughout 82 games.
Los Angeles Lakers Player Prop Bets

Anthony Davis: To Average Over 8.5 Rebounds
Anthony Davis has always been a mismatch, dating back to his days at the University of Kentucky. With him agreeing to play center this season, that means he'll be around the basket more often. Add in his size and wingspan, and he'll have plenty of opportunities to grab both defensive and offensive rebounds. I can see him averaging around 10 rebounds a game to be completely honest.

Los Angeles Lakers Fantasy Preview
Let's not get carried away, guys. LeBron James is entering his 19th season and hasn't shown any signs of slowing down. As long as he is in the NBA, he will be a player to draft. Anthony Davis playing center will make him an automatic pickup in daily fantasy whenever the Lakers play. However, Russell Westbrook should be faded, as there should be no way he can post his typical numbers with the amount of talent he is surrounded by now.
Draft: LeBron James & Anthony Davis
Fade: Russell Westbrook
NBA Team Previews