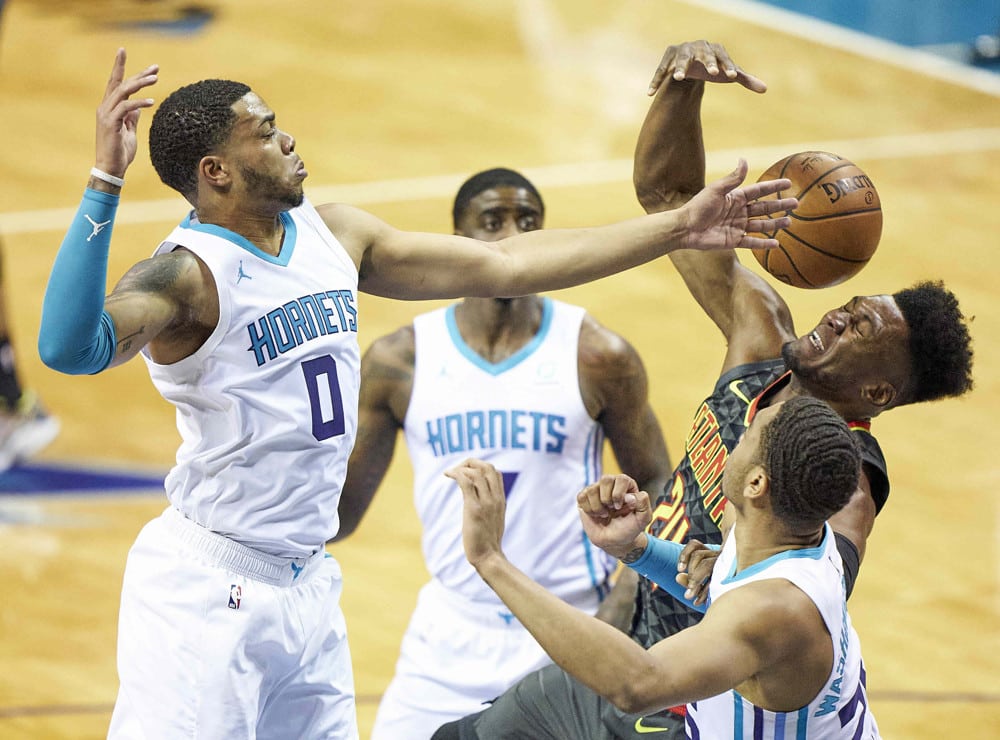 Charlotte Hornets – Best Bets 2021
2020 Charlotte Hornets Review
LaMelo Ball rookie mixtape real. Most Improved incoming. All-NBA? Playoffs?? pic.twitter.com/iK42DAD5FO

— Chris Palmer (@ChrisPalmerNBA) September 29, 2021
The 2020-21 Charlotte Hornets season brought the buzz back to Buzz City. After a dismal 2019-20 season that saw them finish with a measly 23 wins, the Hornets finished the season with 33 wins. With the addition of young superstar-in-waiting LaMelo Ball sparking Charlotte to relevancy, there were high hopes in Queen City. His injury derailed the team, as did injuries to veteran swingman Gordon Hayward. The Hornets were a team that could launch it from deep and make it with regularity. They have room still to grow offensively, but they played teams tough last year and LaMelo makes this a fun team to watch. Especially when paired with Devonte' Graham, Miles Bridges, and P.J. Washington. The Hornets have a young core that gave fans their first hope in a long time.
What's New for 21/22
General Manager Mitch Kupchak has done a great job adding to the Hornets' roster in meaningful and efficient ways that move the needle more than would be expected. Hayward was that player initially, and now Kupchak has gone out and added more veteran help on the wing in the form of 6-7 forward Kelly Oubre. Oubre has been a productive NBA player for the past four years and saw his scoring peak two seasons ago with the Phoenix Suns. Last year on a less-than-stellar Golden State squad, his scoring took a slight step back, but he was still productive. Now in Charlotte, he brings versatility to a team that needs some grit and veteran leadership to go with its stellar youngsters.
Full highlights of Kelly Oubre's career-high 40 pic.twitter.com/7hYQ4bw5yP

— Ballislife.com (@Ballislife) February 5, 2021
With Oubre and Hayward on the wing, LaMelo has every chance to make better use of the space they can create. He flashed some of his playmaking potential last year and that could go even further this year. For Charlotte to make the leap, LaMelo has to elevate his game and become the player Buzz City has not had in decades. With length up and down the court, the Hornets will be able to make opponents sweat defensively and should continue to improve on offense. If rookie James Bouknight can provide a spark off the bench behind Terry Rozier and LaMelo, watch out. This could be a team that takes a huge leap this year.
Season Odds
NBA Title: +18000
Eastern Conference: +8000
Southeast Division: +1500
To Make Playoffs: +175
O/U: 38.5 (-115 Under, -105 Over)
Best Bet: Hornets to Make Playoffs +175
Sure, this seems a little crazy on the surface. However, let's break it down. Charlotte was one win out of the playoffs last year and they failed to make the playoffs when they dropped six of their last seven and no-showed against a red hot Indiana Pacers team in the Play-In Game. Looking ahead to this year, the Hornets may be one of the most improved teams in the Eastern Conference. The addition of a gritty wing player like Oubre, a healthy (fingers crossed) Hayward, and Year Two LaMelo should have this team firing on all cylinders. Their defense will improve and rookie Bouknight could add some bench scoring and depth that the Hornets sorely lacked last year. Look for them to make the jump and end up in the dance.
SECONDARY BET: Hornets OVER 38.5 Wins -105

Charlotte Hornets Player Prop Bets
LaMelo Ball: NBA Assists Per Game Leader +2800
LaMelo is now surrounded by even more talent and can shine as a distributor in year two. With Oubre, Hayward, Graham, Washington, Plumlee, and Rozier surrounding him, he can pass the ball to anyone and count on them to score. Look for him to put up early assist numbers early.
James Borrego: Coach of the Year +1900
Sure, he's not a player. However, with such a balanced roster, no one is really getting odds for any awards (except LaMelo for Most Improved). With that being said, if the Hornets hit their over on wins and continue to play the entertaining brand of basketball they did last year, Borrego is a shoo-in for Coach of the Year.
Charlotte Hornets Fantasy Preview
With a lot of depth and underrated players, the Hornets are a team ripe with opportunities for fantasy value this year. Almost anyone in their starting five is going to be worth drafting as you will get them later in drafts and get them at a bargain price. Terry Rozier was the team's leading scorer in 2020 and is going off as pick 53 right now. Egregiously low for someone who averaged 20.4 points per game last year. Get in on the Buzz City hype for fantasy as well y'all.
Fade: None
NBA Team Previews