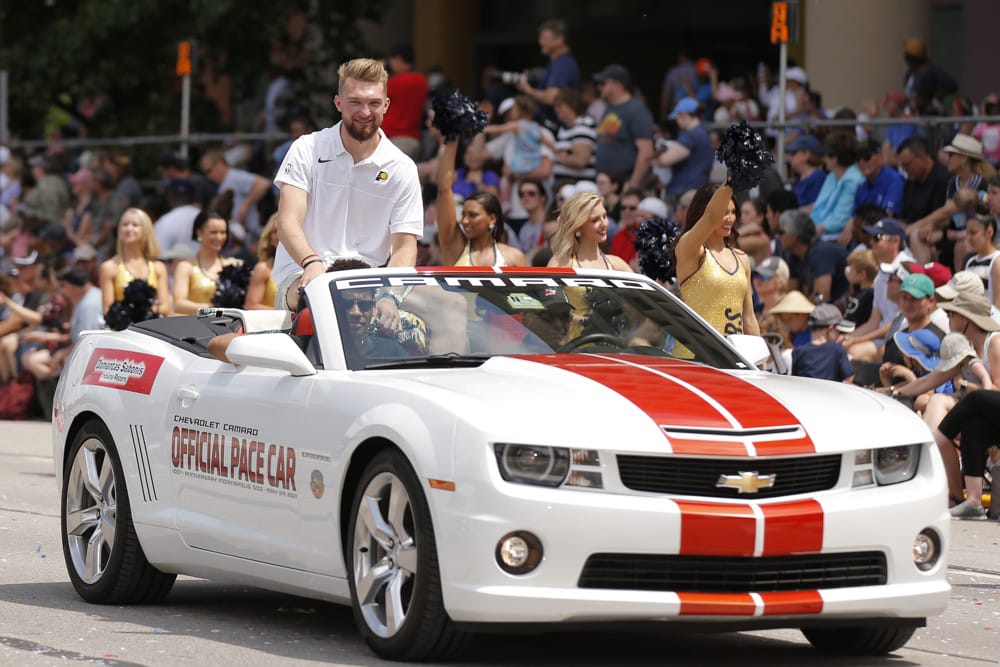 Indiana Pacers – Best Bets 2021
2020 Indiana Pacers Review
After a string of five straight NBA Playoff appearances (all resulting in first-round exits, however), the Indiana Pacers finally took a step back last season and missed the playoffs for the first time since 2014/15 (and only the second time in 11 seasons). Despite going 34-38 in the shortened season, they did get a last-minute chance to extend their season but fumbled it by losing to the Washington Wizards in the play-in tournament. This cost first-year coach Nate Bjorkgren his job – tough crowd.
Injuries and illness were the main issues, as bubble breakout star T. J. Warren only played in four games, and midseason acquisition Caris LeVert made it into only 35 games after beating cancer. Heading into this season, both men find themselves on the shelf once more.
What's New for 21/22
While coaching has been proven statistically to not have a huge effect on a team's performance, there are exceptions to that rule. And the Pacers' new main man, Rick Carlisle, could be that exception. He'll bring his championship experience to a squad that needs it. As mentioned, Warren is still on the shelf with his foot injury and is expected to miss time to start the year, and LeVert has a stress fracture in his back (they hope he won't miss time). They lost two of their top seven players from last season (based on minutes played), as well, with Doug McDermott and Aaron Holiday leaving town.
Incoming players include veteran forward Torrey Craig, late of an NBA Finals run as a member of the Phoenix Suns, and first-round draft picks Chris Duarte and Isaiah Jackson. None of the three are currently projected to play big roles on the team (based on depth charts).
Season Odds
NBA Title: +10000
Eastern Conference: +4000
Central Division: +1100
To Make Playoffs: -175
O/U: 42.5 (-115 Over, -105 Under)
Best Bet: Indiana Pacers to miss playoffs +145
Yes, I'm predicting the Pacers will make it two seasons in a row looking in at the playoffs. While the addition of Carlisle on the bench will help, he's not out there playing. There are too many injury concerns to key players already and the season hasn't even begun. And the loss of McDermott hurts the team, especially in terms of outside shooting. Too many question marks, plus teams like Charlotte, Chicago, and Toronto on the come-up, means I'll take the plus money here.

Indiana Pacers Player Prop Bets
Myles Turner: Defensive Player of the Year +700
There aren't too many Pacers player props (say that three times fast) I'm interested in, but it might be worth sprinkling a little money on Myles Turner to win the Defensive Player of the Year award. He got votes for the award last year, which is a good start. Leading the league in blocks per game in two of the last three years is also big plus.
Indiana Pacers Fantasy Preview
Surprisingly I haven't mentioned star Domantas Sabonis until now. He's the first Pacer you want to grab in your draft, as he's currently going in the 20 range. You might want to draft him even earlier than that, as he should be worth it – he'll get you stats in all categories and will qualify as a center to boot. Fellow star Malcolm Brogdon is also probably worth more than his current 54.5 average spot, as he gets you stats everywhere but the defensive end.
As for fading players, I'd skip LeVert at his current average spot 60. Just too many health question marks with him.
Fade: None
NBA Team Previews