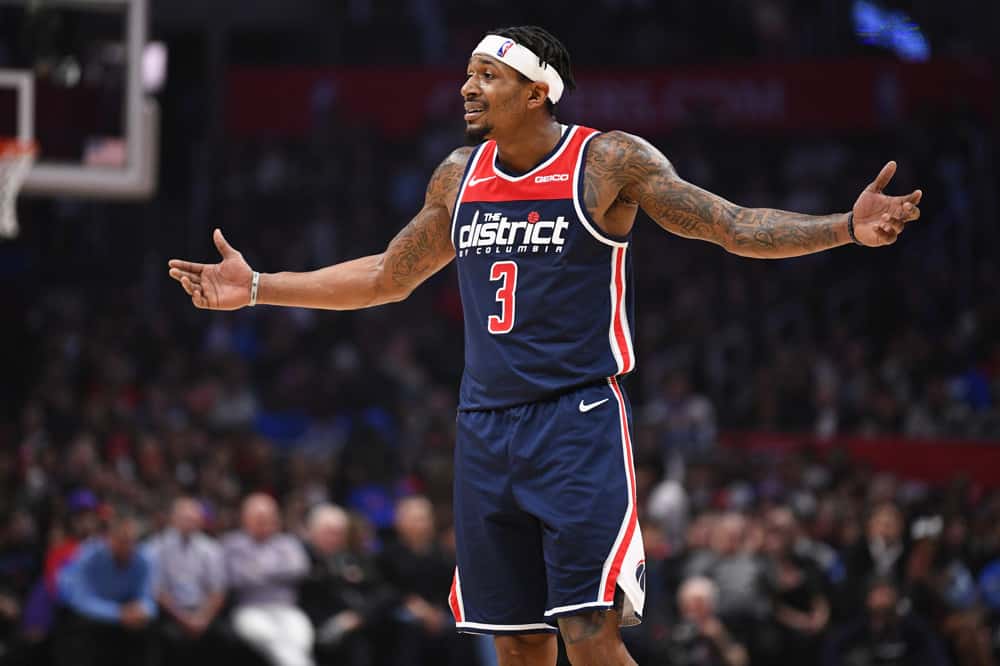 Washington Wizards – Best Bets 2021
2020 Washington Wizards Review
The Russell Westbrook experiment paid off in D.C. last season, as the Wizards made the playoffs (after winning the play-in tournament) for the first time since 2018. Westbrook averaged a triple-double for the team, Bradley Beal somehow found a way to score even more points per game, and Rui Hachimura provived a solid third option for the team. While all this sounds like positives that the team can build on, things aren't so rosy in Washington heading into this season.
What's New for 21/22
Despite their successes last season, coach Scott Brooks hit the bricks and is an assistant coach in Portland now. In steps a son of a franchise legend – Wes Unseld Jr. He won't have the enigmatic Westbrook at this disposal, as he was moved in a massive deal this past summer which netted the Wizards projected starters Spencer Dinwiddie and Kyle Kuzma, among others. The team will also be without starter Thomas Bryant again this year as he recovers from a knee he tore up early last season. Montrezl Harrell, acquired in the Westbrook trade, will look fill the big man void coming off the bench in his typical sixth man role, as not only Bryant is out, but Robin Lopez and Alex Len signed with other teams in the offseason.
In the draft, the team picked up Gonzaga forward Corey Kispert with pick #15. Current depth charts have him as a third-stringer at this point.
Season Odds
NBA Title +25000
Eastern Conference: +10000
Southeast Division: +2500
To Make Playoffs +500 (no -700)
O/U: 33.5 (over -120; under +100)
Best Bet: Wizards Under 33.5 wins (-120)
This is a hard team to peg. On one hand, they are deeper than they have been in recent years. But as polarizing as he is, losing a top-end talent like Westbrook is a blow. Young forward Rui Hachimura is out indefinitely due to personal reasons, and Spencer Dinwiddie is coming off a knee tear that occurred less than a year ago, so he is an unknown quantity. As is Kyle Kuzma, who is nothing but inconsistent. Add to this volatile mix a rookie head coach in Unseld. While you can't deny Bradley Beal's brilliance, I see this team winning in the low 30s, so under 33.5 wins is the play.

Washington Wizards Player Prop Bets
Bradley Beal to lead the league in scoring: +275
With Westbrook out of town, that should equal more shots for Bradley Beal. Even with Westbrook on the roster last year, Beal still increased his scoring average up to 31.3 ppg, making it two straight years of averaging over 30 a night. He is currently the favorite on the board to lead the league in scoring this season, but you can still get a nice +275 payout for cashing that bet.
Washington Wizards Fantasy Preview
It obviously all starts with Bradley Beal – he's the Wizard you want on your fantasy roster. His currently average draft spot of 12 seems about right to me, as he not only gets you scoring but he puts up numbers in pretty much every other category as well. New teammate Spencer Dinwiddie is the next Wizard off the board, going around 72nd. Coming off a serious injury and on a new team, I'm going to fade him.
Draft: Bradley Beal
Fade: Spencer Dinwiddie
NBA Team Previews