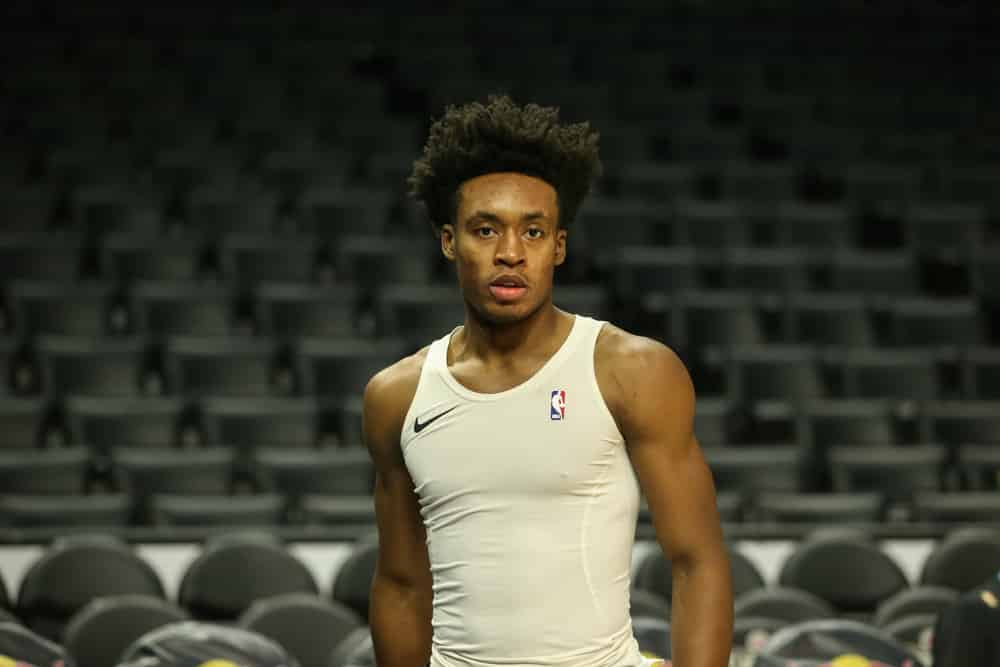 Cleveland Cavaliers – Best Bets 2021
2020 Cleveland Cavaliers Review
Last season is one that the Cavs franchise would like to forget. There are some pieces in place for future success, but the 2020-21 season was a total wash for the Cleveland Cavaliers. They started the season 3-0, and that was as good as things got. The Cavs finished with the fourth-worst record in the NBA at 22-50. However, they picked up Jarrett Allen in January and let Andre Drummond go via buyout in March. It certainly didn't help the team that veteran and mentor Kevin Love only played in 25 games all season and averaged career lows when he did play. However, the future is bright for Cleveland, even possibly in the near future.

What's New for 21/22
The Cavaliers have a reason to believe they can win games this year. They kept their young core intact with the resigning of Jarrett Allen this offseason. The Cleveland offense will once again feature Darius Garland, Collin Sexton, Isaac Okoro, and Allen. Kevin Love should be back from injury as well. The Cavs made some big offseason additions also. They drafted Evan Mobley with the third pick, and they added Ricky Rubio, Lauri Markkanen, and Denzel Valentine. Cleveland will have youth and depth this year, which is important for a franchise itching to get back to winning.
Season Odds
NBA Title +100000
Eastern Conference: +30000
Southeast Division: +15000
To Make Playoffs +2000
O/U: 27.5
I don't want to get too crazy here and say Cleveland is going to win the NBA Championship or anything this year. However, this team has a bright future ahead. If J.B. Bickerstaff can get this team together and the roster can build on their chemistry, then making the playoffs isn't too outlandish for the Cleveland Cavaliers. Things have been rough without LeBron James in Cleveland. However, maybe this is the year that things change around. They have an easier schedule to start, which may be key for the Cavs. This roster is way too talented this year to not top the over on this win total though, and sprinkle something on Cleveland to make the playoffs at 20/1 also.
Best Bet: Over 27.5 Regular Season Wins

Cleveland Cavaliers Player Prop Bets
There is a scenario where Darius Garland takes home this award. If I'm right about Cleveland improving, Garland could certainly be in this conversation. He now has Ricky Rubio to learn from, and a talented roster around him, which will take some pressure off of himself. For the price here I believe this is worth a sniff on.
J.B. Bickerstaff Coach Of The Year +7500
This is another angle on the Cavaliers being improved. J.B. Bickerstaff will be on the chopping block if Cleveland isn't improved this year. They have depth that they haven't had in a while, and a team full of young, hungry players. I believe Bickerstaff's name will be in the Coach Of The Year discussion if the Cavs make the playoffs, and it certainly will if they are able to steal a series in the playoffs.
Cleveland Cavaliers Fantasy Preview
I think the most obvious players to target from the Cavs are Collin Sexton and Jarrett Allen. They will be towards the top of this team in usage, and they will certainly see plenty of opportunities. Third-year player Darius Garland could be worth a draft if he continues to build on his numbers, as his numbers increased from year one to year two. Evan Mobley is worth a late-round draft I believe also, especially in deeper leagues.
Kevin Love will probably begin the year starting at the PF position. However, I believe Mobley and Allen will be the starting big men before it's over, and probably sooner rather than later. I would wait and see how Ricky Rubio and Lauri Markkanen are utilized in this rotation before picking them up. However, if they are seeing decent minutes, both could be worth a look as they will be the second-unit anchors for sure.
NBA Team Previews