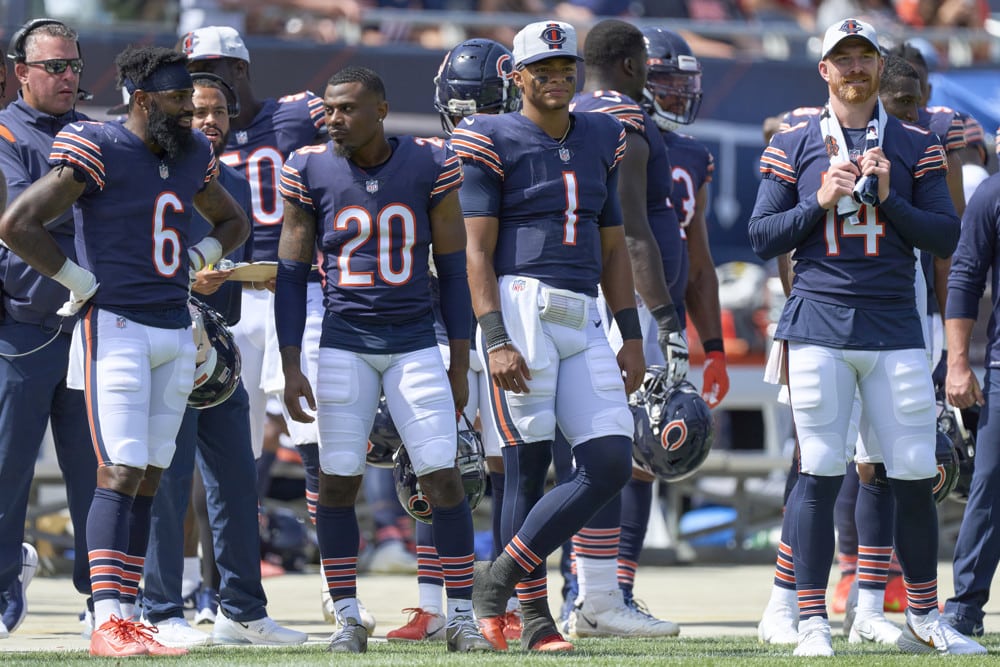 Chicago Bears – Best Bets 2021
2020 Chicago Bears Review
The 2020 Chicago Bears entered the season hoping that it would finally be the year former 2nd overall pick Mitchell Trubisky would put it all together. Unfortunately, those hopes were dashed by another subpar season which saw a revolving door of playing time between Trubisky and former Super Bowl MVP Nick Foles.
Poor quarterback play and a lack of discipline resulting in 97 penalties led the team to lean on an above-average defense to carry them to an 8-8 record. Fortunately for the Bears, their record was good enough to get them in the NFC Wildcard game, which they would lose to the Saints 21-9. This loss officially kicked off an offseason of uncertainty focused around the expiring contract of Mitchell Trubisky.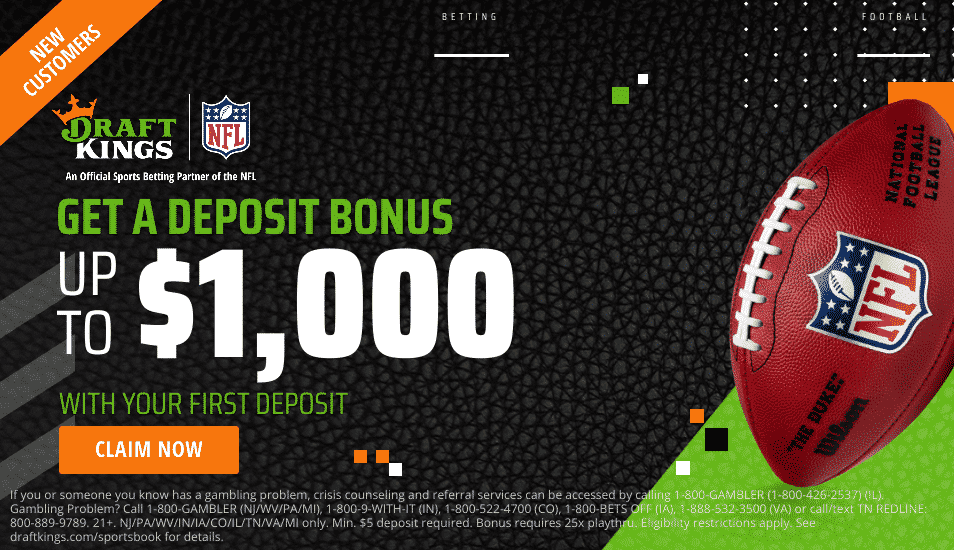 What's New for 2021/2022
For starters, hope. The Chicago Bears franchise made a big step forward in their escape from mediocrity when they drafted Ohio State Quarterback Justin Fields with the 11th overall pick in the 2021 draft. While it looks likely that veteran Andy Dalton will get the nod over Fields for week one, one thing for sure is that this is the most excited Bears fans have been in a few years.
In addition to bringing in Fields and Dalton the team also let QB Mitchell Trubisky walk in free agency, franchise-tagged Pro Bowl wideout Allen Robinson II, brought in WR Marquise Goodwin, and drafted Oklahoma State standout OT Teven Jenkins in the second round to shore up what was a shaky OL (Note: Jenkins set to have back surgery and will miss significant time, the team signed Jason Peters as a replacement.).
On the opposite side of the ball, the loss of former pro-bowl CB Kyle Fuller serves as another hit for what is the Bears weakest position group on defense. Despite this, first-year defensive coordinator Sean Desai still possesses a defense anchored by Roquan Smith, Eddie Jackson, and Khalil Mack that could potentially find its way into the top ten by the end of the year.
Strength of Schedule
The Chicago Bears 2021 schedule reveal was far from ideal as they currently hold the third hardest schedule this season with their opponents' win percentage in 2020 coming in at .550. Their schedule features the defending champion Buccaneers, and matchups with arguably the two best divisions in football, the AFC North and NFC West. Additionally of their 14 different opponents this season, 7 made the playoffs last year. If there is one certain thing in the Bears locker room it's that they better be ready to play this year or things could get ugly fast.
Season Odds
Super Bowl: +6500
NFC Champions: +3500
NFC North: +550
To Make Playoffs: +210
(Odds Via Draftkings)
Win Total Over 7.5 -105 / Under -115
I understand that there should not be a crazy amount of stake put into preseason football because as we all know, the preseason means nothing. But if it did, I would tell you that Justin Fields looked pretty damn good in his first preseason game. Fields went 14 of 20 on passes for 142 yards and a touchdown, as well as running for 33 yards and a touchdown on five carries. Week two of the preseason for Fields saw a slight decline as he went 9 of 19 for 80 yards and 46 in the on the ground with no passing or rushing touchdowns.
Nonetheless, Fields has shown that he is more than capable of handling the NFL, in the preseason at least. Everything seems to point to the fact that Dalton will begin the season under center however if the team struggles early I expect Matt Nagy to make the switch to Fields, as there's nothing that buys a coach or GM more time than a rookie quarterback.
Given this assumption that Dalton is the guy this year, let's dive back into the schedule. As I said before it's extremely tough, but I think this Bears team will be improved from last year. Most of that improvement will come under center from either Dalton or Fields.
They can possibly win four divisional games with a sweep of the Lions and a potential split with both the Vikings and Packers. I think the number 8 is very much in play. This leaves a few potential wins over teams like the Cardinals, Raiders, Steelers, Giants, Bengals, and Seahawks to get you over 7.5. I find it hard to believe that a playoff team from last year with an improved quarterback will fall short of an 8-9 mark.
Record Prediction: 8-9, 2nd in NFC North     
The Pick: Chicago Bears over 7.5 wins -105
---

Chicago Bears Player Prop Bets:
Allen Robinson II Touchdowns 6.5 (Over -140 / Under +110)
Allen Robinson has only hit this number of over 6.5 once in his three-year stint with the Bears thus far. However, I expect this year to be the best quarterback play he has seen in not only his time in Chicago but his entire NFL career (while that isn't saying much with QB's like Bortles, Foles, and Trubisky.) While I am high on Justin Fields, that isn't the only reason I like this bet.
I think the emergence of WR Darnell Mooney, the addition of Marquise Godwin, and the presence of both Jimmy Graham and Cole Kmet will cause problems for opposing secondaries even if Andy Dalton is slinging the rock. While it is a bit juicy I favor the over here at 6.5. I think Robinson should catch around 8 touchdowns this year with the extended schedule.
The Pick: Allen Robinson Over 6.5 Receiving Touchdowns -140
---
Fantasy
While I am high on Justin Fields I think there are better options out there in single-QB leagues. If you're someone who tends to stream QBs, Fields may be your guy a few weeks if he's given the reins. Otherwise, I don't see him worth a draft pick, especially with his job up in the air.
When it comes to other position players, as I stated earlier I am a big believer in Allen Robinson II. He's playing under the franchise tag and is sure to put up some big numbers to secure a big contract. I see him being a low-end WR1 to high-end WR2.
On the negative side of things, I don't have much to say with this Bears team given that there are not many viable options from the start that are worth a pick, and of those guys I think they all possess some upside but not enough to swing me one way or another (guys like David Montgomery and Darnell Mooney)
Draft: Allen Robinson II
Potential Midseason Add: Justin Fields
---
Jacksonville Jaguars Predictions for 2021
New York Jets Predictions for 2021
Houston Texans Predictions for 2021
Atlanta Falcons Predictions for 2021
Philadelphia Eagles Predictions for 2021
Cincinnati Bengals Predictions for 2021
Denver Broncos Predictions for 2021
Detroit Lions Predictions for 2021
Carolina Panthers Predictions for 2021
Dallas Cowboys Predictions for 2021
New York Giants Predictions for 2021
San Francisco 49ers Predictions for 2021
Minnesota Vikings Predictions for 2021
Los Angeles Chargers Predictions for 2021
New England Patriots Predictions for 2021
Arizona Cardinals Predictions for 2021
Las Vegas Raiders Predictions for 2021
Miami Dolphins Predictions for 2021