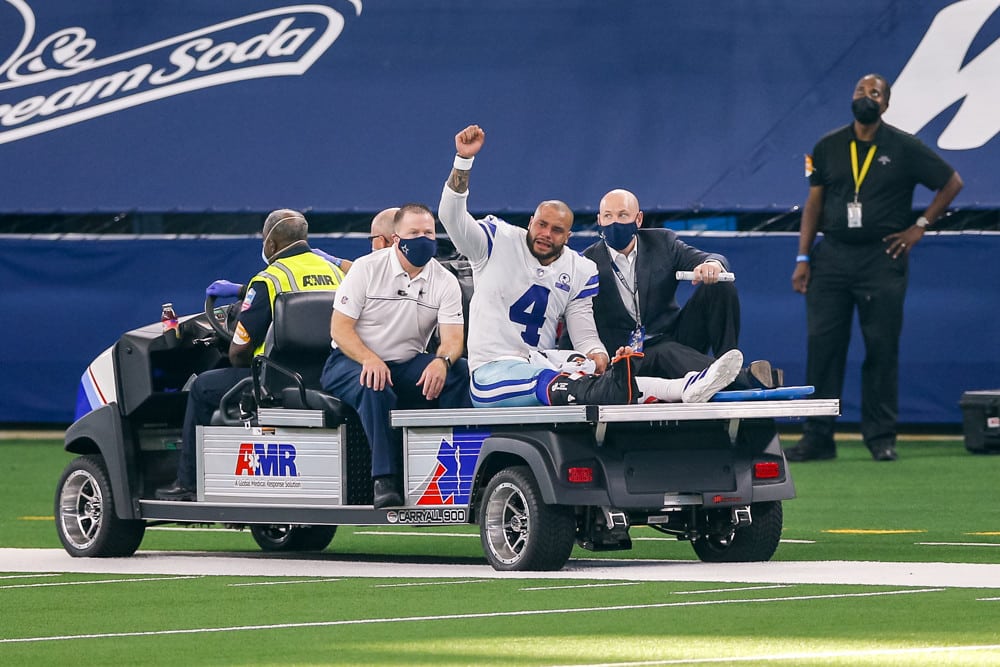 Dallas Cowboys – Best Bets 2021
2020 Dallas Cowboys Review
The 2020 season was very much a failure in the eyes of Cowboys fans. They were in the worst division in the NFL and finished with a mundane 6-10 record. There were enough things working against them from the start with the shortened offseason in which they tried to implement a new defensive scheme. Things only got worse when Dallas's starting quarterback Dak Prescott went down with an injury.
The team did have arguably the best backup quarterback in the NFL in Andy Dalton who came in and did his job. However, it was an uphill battle for Prescott, Dalton and whoever else would be under center. The defense of Dallas was absolutely horrendous under new defensive coordinator Mike Nolan. Their defense gave up a franchise-record 473 points which proved to be too much for even a veteran QB like Dalton to pull wins.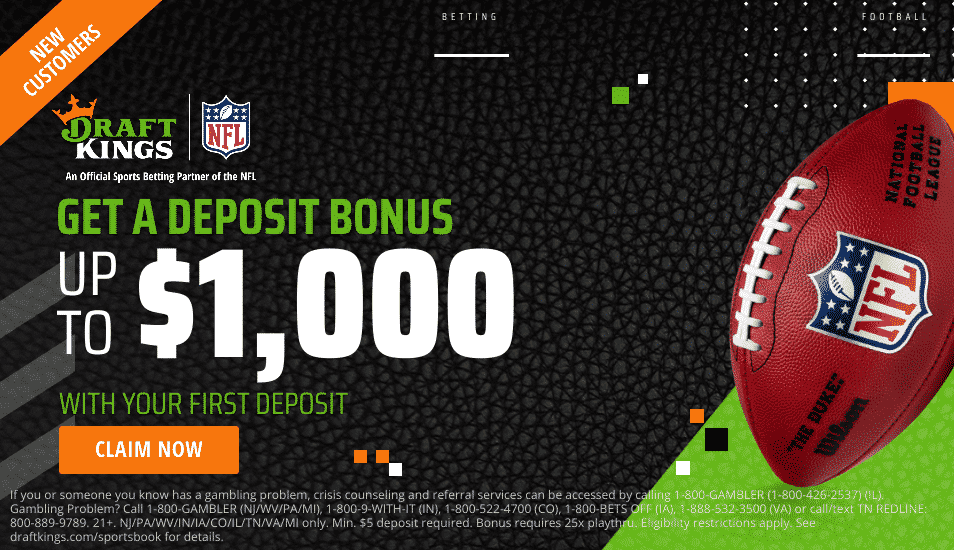 What's New for 2021/22
There is reason to believe that the new season will be an improvement for the Cowboys. Nolan is out as the defensive coordinator and Dallas made a huge signing in bringing in Dan Quinn to run the defense. Quinn was the play-caller for Seattle's "Legion of Boom" secondary which was widely regarded as one of the best secondaries in recent memory.
The Cowboys will have Prescott back under center, and they should have WR Amari Cooper back pretty early in the season also. They picked up two key players on defense in the draft which should contribute from day one in LB Micah Parsons and CB Kelvin Joseph. They also added S Damontae Kazee and DT Carlos Watkins who should start.
Dallas's biggest priority this year should be keeping Prescott healthy. Dalton is gone as the backup QB so things can get ugly in a hurry if Prescott goes down. However, given that Prescott is healthy the Cowboys should be a pretty tough team. They have a pretty good offense and their defense looks as though it will be much improved this year, at least on paper that is.
Strength of Schedule
After a tough year, Dallas will be very much satisfied with their strength of schedule ahead this year. Their strength of schedule ranks 31st with only Philadelphia having an easier schedule. The Cowboys' opponents this year had a combined record of 122-148-2 last season for a win percentage of only 45.2%. However, I believe this number can be somewhat misleading after a down year in the NFC East.
Dallas's non-division road games this year will be the Buccaneers, Chargers, Patriots, Vikings, Chiefs, and the Saints. Meanwhile, their non-division home games will be the Panthers, Broncos, Falcons, Raiders, and the Cardinals. The Cowboys will have to be strong on the road this year as well as with their division games if they want to have a shot at making the playoffs this season, and it's clear it will be an uphill battle given the road games on the schedule.
Season Odds
Super Bowl +3000
NFC  +1500
NFC East  +130
To Make Playoffs  -140
Win Total O/U  9
Although Sean and Kramer might disagree, it feels like an easy play to take the over on this win total. Dallas somehow managed a 6-10 record last year with not only one of the worst defenses in the league but with the worst defense in Cowboys franchise history. They also lost their starting quarterback midseason and had injuries all over their offensive line which didn't make things any easier.
However, they made some big additions to their defense, mainly bringing in defensive-minded Dan Quinn to run that side of the ball. They will also have Prescott back under center with a decent offensive line. Dallas has a tough road schedule to navigate, but with an improved defense and an extra game, I believe they can squeeze 10+ wins relatively easy given that injuries don't ravage the team as it has in the past.
Best Bet: Over 9 Wins (-140)

Dallas Cowboys Player Prop Bets
Dak Prescott To Win Comeback Player Of The Year
Prescott is the favorite to win this award, and rightfully so. His season ended early last year, and he will return to a somewhat improved situation. Like it or not, Dallas has a very legitimate shot at winning the NFC East this season. If that were to happen, it is very hard to imagine another player winning this award other than Prescott. I'd like a more juicy price, but given the circumstances, this seems like a good play.
Pick: Dak Prescott To Win Comeback Player Of The Year (+210)
Michael Gallup Regular Season Receiving TDs – O/U 5.5
I love playing the over on this receiving prop. Michael Gallup is a receiver who seems to play better with Prescott under center. He topped this mark season before last and he fell one short of topping this number last season with different quarterbacks. Given that Prescott stays healthy, I believe he continues to target Gallup in the red zone and Gallup tops this number relatively easily.
Pick: Michael Gallup Over 5.5 Regular Season Receiving TDs (+125)
Fantasy
SGPN writer Nick Dant hit it right on the head when it comes to Ezekiel Elliot. His yards per attempt have been on a decline the past few years, and this is troubling given his age. Elliot has an ADP of 9, and this is very much too early for me. Prescott is another name that is going too early in my eyes. His ADP is 43 which isn't too high for a QB with his skill set, but given the injury problems in the past, I'll pass.
CeeDee Lamb's ADP is 38 and Amari Cooper's is 46. Both of these numbers feel a little early given that Prescott likes to spread the ball around. The forgotten man here is Michael Gallup who's ADP is 120. You can get a steal late in Gallup who will see just about as many snaps and targets as both Lamb and Cooper. Although I recommend avoiding Dallas, there is a hidden gem here to target in the later rounds of your fantasy drafts.
Draft: Michael Gallup
Fade: Ezekiel Elliot, Dak Prescott
---
---
Jacksonville Jaguars Predictions for 2021
New York Jets Predictions for 2021
Houston Texans Predictions for 2021
Atlanta Falcons Predictions for 2021
Philadelphia Eagles Predictions for 2021
Cincinnati Bengals Predictions for 2021
Denver Broncos Predictions for 2021
Detroit Lions Predictions for 2021
Carolina Panthers Predictions for 2021