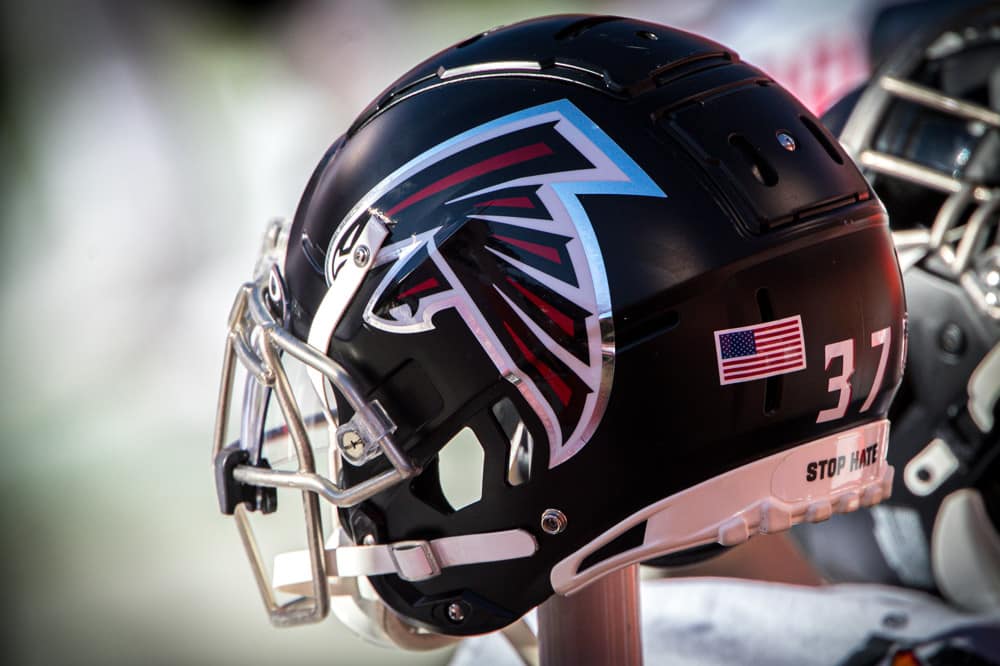 Atlanta Falcons – Best Bets 2021
2020 Atlanta Falcons Review
The 2020 NFL season was very much an eye-opener for the Atlanta Falcons. Their offense wasn't horrible, but then again it wasn't very good as they finished middle of the pack in most categories. Defense was a HUGE issue for the Falcons, though. Their defense finished 29th in yards allowed and they had the worst pass defense in the league. Atlanta only picked up 29 sacks as a team as well which won't get the job done.
The Falcons finished the season at 4-12 which is a poor season for fans of the team. However, things weren't too bad for bettors of the team as they finished with a 7-9 ATS record for the 2020 season. Atlanta also trended towards the under last season slightly as they hit the under in nine of their 16 games. Matt Ryan's 26-11 TD to INT ratio wasn't anything to brag about, but it wasn't terrible either.

What's New for 21/22
We will see for sure if coaching was the problem for Atlanta this season. They have a new head coach in Arthur Smith. He was a long-term assistant for the Titans before taking over the OC job in Tennessee the past two years. This will be his first head coaching job, and it's pretty safe to say Smith will have his hands full.
The Falcons traded away Julio Jones which wasn't overly surprising. Jones wanted out of Atlanta and the Falcons were looking for cheaper options. The Gurley/Hill/Smith backfield experiment is gone, and Atlanta will have Mike Davis at RB for the majority of snaps. Davis showed his stuff last year for the Panthers, and he could be the missing key to a run game that needed help.
Hybrid tight end Kyle Pitts is the only big addition to the team besides Davis, and there's a ton of hype here. Pitts was superb with Florida last year, and he was rewarded as a high draft pick. Although Pitts has some tight end competition in Hayden Hurst, I'm willing to bet Pitts will see more than his fair share of targets this season.
The biggest question mark of the season for the Falcons will once again be the defensive side of the ball. They still have defensive linemen Grady Jarrett and Dante Fowler Jr. as well as cornerback A.J. Terrell. However, there is a lot of questionables around them. Arthur Smith has history as a defensive coach though, so maybe he can make the best out of a tough situation this season.
Strength of Schedule
Atlanta does have one thing going in their favor this year, and that is an easy schedule. The Falcons 2021 opponents had a combined record of 123-148-1 last year or a win percentage of 45.4%. An interesting note is that their schedule will get progressively harder as the season moves on. January will most likely be their most difficult month with matches looming against both Buffalo and New Orleans.
However, Tampa Bay is the only team before their week 6 bye who have a projected win total of over nine games. Slow starts to the season have killed Atlanta's momentum the past few seasons. That being said, this year's schedule is going to be much more favorable for the team to have a hot start which could be dangerous if Matt Ryan can get into his groove early in the season.
Season Odds
Super Bowl +8000
NFC  +3000
NFC South  +900
To Make Playoffs  +190
Win Total O/U  7.5
There is only one logical play here in my mind. I touched on this in my NFC South win totals piece. Everything (aside from the weaker schedule) points to an easy cash for the under of this win total. There is no more Julio Jones which is reason number one. Although Calvin Ridley had an amazing year last season and Kyle Pitts is expected to play a big role in this offense, I don't expect Pitts to be as good as Jones.
The second reason I love the under on this win total is that the Falcons went 4-12 last year with an arguably more talented team. The third and most important reason is that Atlanta will have a new coach. I expect this season to be more of a transition year for the Falcons as they adjust to a new coach who should be there for a few years at least. That being said, I just don't trust a 4-12 team to bounce back and double those wins in one season regardless.
Best Bet: Under 7.5 Wins (+115)

Atlanta Falcons Player Prop Bets
Matt Ryan Regular Season Passing TDs – O/U 29.5
Although I suspect Atlanta to be playing from behind quite a bit this year, this was the case last year as well. Even then, Matt Ryan only managed to throw 26 TD passes. He will get an extra game this year, but I don't think this matters. Ryan has only topped the 30 TD mark in three of his 13 seasons, and I don't expect the 36 year old veteran to do so this year either. He is on the downside of his career and 30 TDs is a little too much to expect this year.
Pick: Matt Ryan Under 29.5 Regular Season Passing TDs (-130)
Mike Davis Regular Season Rushing TDs – O/U 7.5
I'll take a little whiff on Mike Davis to find the endzone eight times this year. Atlanta struggled to finish in the redzone last year, and much of this was due to a poor running game. Davis started 12 games last season and finished with six TDs on the year. However, the Falcons have a different philosophy than Carolina and will give Davis plenty of looks in the redzone. Eight TDs in 17 games from a running back who doesn't have much competition sounds too easy to me.
Pick: Mike Davis Over 7.5 Regular Season Rushing TDs (+120)
Fantasy
SGPN writer Nick Dant touched on the Atlanta Falcons and the rest of the division a little bit a few months ago. The biggest thing of note for Atlanta this year is the arrival of Kyle Pitts and what he will bring to the table. However, I'm not quite sold on this idea yet. His ADP is 52nd which is too early in my mind to take a rookie tight end with an older quarterback with a weak arm not to mention a lot of other weapons to compete with.
Calvin Ridley's ADP is 21st and he is a player I highly recommend going after early. He had a great season last year, and things are only going to improve for Ridley. Mike Davis is an overlooked face on this team which could be worth a look. His ADP is 65th, but I am much higher on him due to his ability to be utilized in both the running games and the passing games which is a great characteristic to look for in fantasy.
Draft: Calvin Ridley, Mike Davis
Fade: ATL Defense, Kyle Pitts
---
---
Jacksonville Jaguars Predictions for 2021
New York Jets Predictions for 2021
Houston Texans Predictions for 2021