2020 San Francisco 49ers Review
Last season was marked by one defining theme for the San Francisco 49ers. Injuries hit the team early and often. They played without their starting quarterback, Jimmy Garoppolo, for the majority of the season. On top of that, Nick Bosa, their anchor on defense, got hurt in game two of the season and did not return all year. The loss of key leaders on both sides of the ball sent the defending NFC Champions into a tailspin from which they could not recover. San Francisco went from first to worst in the NFC West. They won less than half the games they did the year before. Needless to say, it was not the season either the fans, or team leadership wanted to see.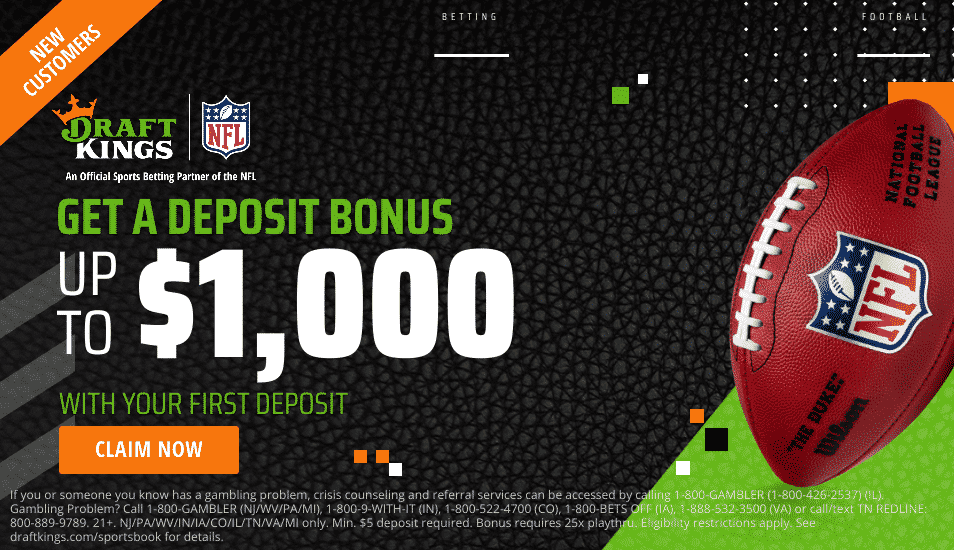 What's New for 21/22
Almost no addition going into the new season is as important as the first round draft selection of quarterback Trey Lance. He joins this team as the clear future of the franchise given the fact that Garoppolo is now on the last year of his contract. In Lance, the 49ers once again have a young quarterback with which to rebuild their glory years. The question remains though as to whether John Lynch and Kyle Shanahan will be willing to allow their rookie to learn and not rush him into play.
https://twitter.com/espn/status/1426712567708278786
Niners fans have seen the consequences of pushing a first round quarterback into action too quickly. Will the cautionary tale of Alex Smith be enough to keep Lance on the sidelines while Garoppolo rides out his stay in The Bay? Regardless, the rookie will lead San Francisco into the future. It's only a matter of time before we see when that future starts.
There is a saying that says, "everything old is new again." This is definitely the case for the 49ers as they will be welcoming back several players this season who fell to injury last year. Key among them is Nick Boas, who was sorely missed last season and will again anchor the San Francisco defense. Running back Raheem Mostert will also make his return to the starting roster after missing half the season with various injuries. These two returning players should give a much needed boost in morale to their club heading into the new season.
Strength of Schedule
The 49ers will benefit from the twelfth easiest schedule of the 2021 season. Some of their biggest tests this season will come from within their own division. The Sehawks are always a thorn in their sides as are the Rams. On top of that, another season of Kyler Murray and the Cardinals are in store for them as well. Filling out the remaining schedule are dates from the NFC North, and the AFC South. This means they will face the likes of Trevor Lawrence and the Jacksonville Jaguars. They will also be facing Aaron Rodgers and the Green Bay Packers. That said, they open the season taking on the Lions and the Eagles. Both of these games should be wins for the 49ers heading into their week three date with the Packers.
Season Odds
Super Bowl Champions +1400
NFC Champions +650
NFC West Champions +180
To Make Playoffs -200
Win Total Over 10.5 -105 / Under 10.5 -115
When this team is healthy, it is among the best in the league. In their Super Bowl runner up year in 2019, they won 13 games. This was with a healthy Jimmy Garoppolo, George Kittle, Nick Bosa and a host of others. Should the 2021 version of this team remain free of costly injuries, there is no reason to think they are not talented enough to win at least 11 games this season. This is especially true given the fact that they have an extra crack at it with a 17 game schedule now.
The pick: Over 10.5 -105
People tend to dismiss their impressive run at the title two seasons ago, but the fact is that many of the key pieces in that run still remain. It won't take much to reignite that spark and for them to get hot again. It could be Jimmy Garoppolo who once again leads this team to glory. Or, Trey Lance gets his turn before the close of the season. Either way, the 49ers are in for another charge at the Lombardi trophy this season.

San Francisco 49ers Prop Bets
George Kittle Over 5.5 Receiving Touchdowns -115
There are only two seasons in which George Kittle has failed to catch five touchdown passes in a season. The first was his rookie season. The second was last season when he missed most of it due to injury. It's undeniable that Kittle is the focal point of the San Francisco passing game. He is just as valuable to the 49ers as Travis Kelce is to the Chiefs. The departure of Kendrick Bourne in the offseason only stands to strengthen his hold on the top option. Really, the only thing stopping Kittle from hitting this mark is injury. With an extra game to top this prop, this should be a lock.
Raheem Mostert Over 700.5 Rushing Yards -125
Most of the 49ers prop bets this season depend a lot on health. Last season, Raheem Mostert had a shot at a 1,000 yard season were it not for his nagging ailments. In eight games, he amassed 521 yards. Were he able to stay out on the field the whole year, he would have blown past this mark and then some. Once again this season, he is surrounded by several other running backs. That said, he hasn't lost his starting spot so far. This means that he will at least be able to have a shot at breaching this prop by the end of the season. As always, the depth at the position is a slight concern, but it's Mostert's job to lose and it doesn't seem like he's trying to do that any time soon.
Fantasy
Despite the hopefulness in an offensive resurgence from the San Francisco 49ers in 2021, there really is only one fantasy slam dunk on this team. George Kittle has been argued as the top tight end for fantasy purposes this season. At worst, he's going off at TE3 behind Kelce and Darren Waller. Beyond him, there are more questions than answers. For now, Garoppolo has the starting quarterback position on lock. Of course, that could change if he struggles early. Deebo Samuel and Brandon Aiyuk both are promising team WR1s. That said, not knowing which one will emerge with the lead position leaves both back end WR2s. Being high on Mostert does not necessarily make you comfortable rolling the dice on his staying healthy.
https://twitter.com/Coach_Yac/status/1425878306415591431
By and large, the majority of the San Francisco offense is being drafted in the later rounds. You should have no trouble finding them in the back half of your own drafts. Outside of Kittle, you should be able to snag your favorite 49ers player late enough so as to not feel cheated if all hell breaks loose and the bust. Trey Lance is a definite dynasty stash, but in redraft leagues should still be on the waiver wire when and if you need him.
Draft: George Kittle, and Jimmy Garoppolo
---
Dallas Cowboys Predictions for 2021
Jacksonville Jaguars Predictions for 2021
New York Jets Predictions for 2021
Houston Texans Predictions for 2021
Atlanta Falcons Predictions for 2021
Philadelphia Eagles Predictions for 2021
Cincinnati Bengals Predictions for 2021
Denver Broncos Predictions for 2021
Detroit Lions Predictions for 2021
Carolina Panthers Predictions for 2021
New York Giants Predictions for 2021