2020 Carolina Panthers Review
The first year in the Matt (Ja) Rhule era was about what was to be expected from a first-time NFL head coach. The Carolina Panthers finished 5-11 after a 3-2 start to the season. In Week Two Christian McCaffrey suffered a high ankle sprain. He ended up missing a total of 13 games after suffering shoulder and thigh injuries as well. Teddy Bridgewater kept the offense afloat, but it was a significant downgrade without McCaffrey.
The defense was an extremely young group, as the Panthers spent all of their draft picks on the defensive side of the ball. However, this was a persistent group that looked halfway decent the second half of the season. They led the NFL with 15 fumble recoveries and took three of them for touchdowns.
What's New for 21/22
The defense is headlined by the signing of Haason Reddick who had 12.5 sacks the season before. They also brought in the veteran A.J. Bouye and drafted Jaycee Horn to boost that secondary. Shaq Thompson has taken over as the voice of the defense with the retirement of Luke Kuechly. After finishing 18th in yards and points allowed, this defense could crack into the top 10-15 defenses in the league.
On offense, the Panthers bring in Sam Darnold from the New York Jets and ship Teddy Bridgewater off to Denver. Darnold escapes the grasps of Adam Gase and enters a Joe Brady offense. The same offense that highlighted Joe Burrow in their 2019 championship run at LSU. He will have a slew of weapons in addition to McCaffrey. Not only does he reunite with former Jets teammate Robby Anderson, but he also has D.J. Moore and rookie Terrance Marshall Jr. This may be one of the last chances Darnold is going to get as a starting quarterback.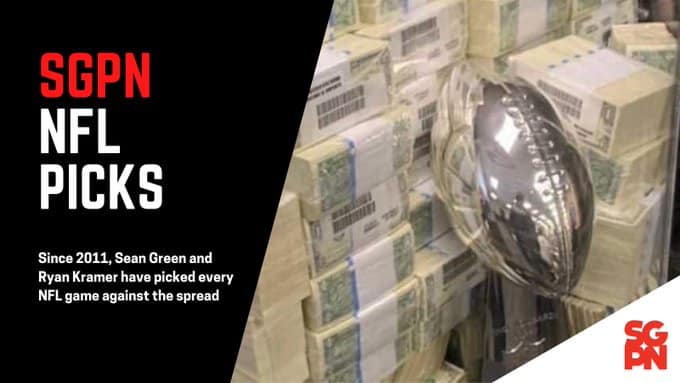 Strength of Schedule
Darnold and the Panthers should be able to find success as they have the seventh easiest schedule in the league. Two of their first three games are against teams that were bottom four of the league in 2020. Outside of divisional matchups, they only get two other teams that were in the playoffs—the Buffalo Bills and the Washington Football Team. By Week 14, they would have played one playoff team from 2020.
Season odds
Super Bowl  Champions +9000
NFC Champions +4000
NFC South Champions +1000
To Make Playoffs +210
Win total Over 7.5 -115/Under 7.5 -105
I would entertain the Panthers to make the playoffs at +210. With McCaffrey back, this offense should be more explosive. If the defense is closer to what they were the second half of last year, then the Panthers will be in a lot of games with a chance to win. I am not projecting them to win the division, but I think that they could be similar to the Chicago Bears of last season.
The Pick: Over 7.5 -115
I do not think Darnold is as bad as he has seemed the past few years. The Panthers, today, are a much better situation than the Jets. They have a better defense anchored by a defensive-minded head coach. And Joe Brady has the offense that can play to Darnold's strengths, much like when he was at USC. Mix this with their easy schedule and I believe they can stumble into an eight-win season.
Carolina Panthers Player Prop Bets
Robby Anderson Receiving TDs—O/U 5 TDs
TDs are extremely hard to predict, but the Degen in me is going to do it anyway. Anderson's touchdowns decreased significantly in his first year in Carolina. Prior to that season, Anderson has hit this prop in each of the last three years (two of which were with Darnold). Darnold should be able to push the ball downfield more and get Anderson a number of deep balls into the endzone. I expect the two to get started early by connecting in the endzone in Week One in a revenge game against the Jets.
The Pick: Robby Anderson over 5 touchdowns -110
Sam Darnold Passing Yards—O/U 3950.5 passing yards
Yes, Darnold has not come close to this number. However, I cannot stress enough how important it is that he escaped Adam Gase. Ryan Tannehill flourished after moving on and I expect the same for Darnold. Bridgewater threw for 3,733 passing yards in this same offense last year. And that was without Christian McCaffrey for the majority of the year and one less game this season. I believe this is a lock for Darnold to hit this number.
The Pick: Sam Darnold over 3950.5 passing yards

Fantasy
Christian McCaffrey is the number one overall pick in fantasy. Do not think too hard. He is going to get his full workload despite the injury-riddled season last year. He should bounce back to being in contention for the RB1 of fantasy.
Darnold holds the fantasy futures of Moore and Anderson in his hands. He should be able to keep the chains moving and allow this offense to score more. If so, Moore and Anderson should both benefit. They both never had an issue making plays and racking up yardage last season. However, the two totaled five touchdowns on the season together. Expect them both to see positive regression. I actually predict that both of the two will finish in the top 20 of wide receivers. Darnold could be a league winner as a late-round QB that finishes in the top 12.
Draft: Christian McCaffrey, D.J. Moore, Robby Anderson, Sam Darnold
---
Jacksonville Jaguars Predictions for 2021
New York Jets Predictions for 2021
Houston Texans Predictions for 2021
Atlanta Falcons Predictions for 2021
Philadelphia Eagles Predictions for 2021
Cincinnati Bengals Predictions for 2021
Denver Broncos Predictions for 2021
Detroit Lions Predictions for 2021