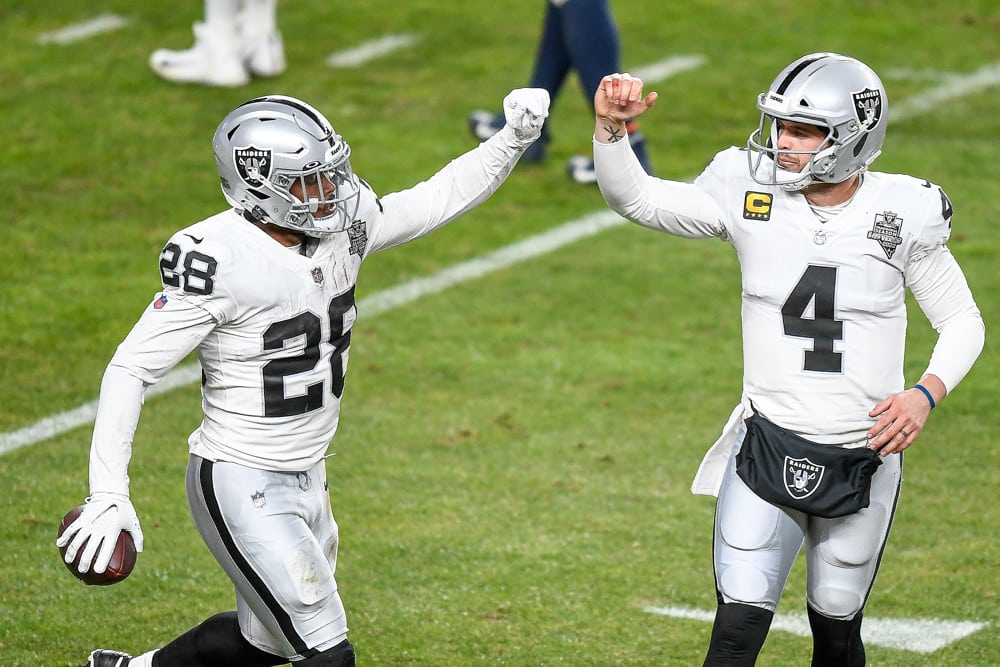 2020 Las Vegas Raiders Review
A new home awaited the Raiders football organization in the 2020 season. The team went from the streets of Oakland to the glitz and glamour of Sin City. Unfortunately for the Silver and Black, the "Just Win Baby" mentality did not seem to follow them east across the California/Nevada border. For the third straight season, they failed to break the .500 mark. It was also the 17th time in the last 18 seasons the franchise did not achieve a winning record. They played in a brand-new, state-of-the-art stadium in which no fans were there to cheer them along. Derek Carr still led this team at quarterback and Josh Jacobs still carried the load on the ground as he did in Oakland. One of the biggest surprises came with the emergence of tight end Darren Waller as a main pass-catching threat.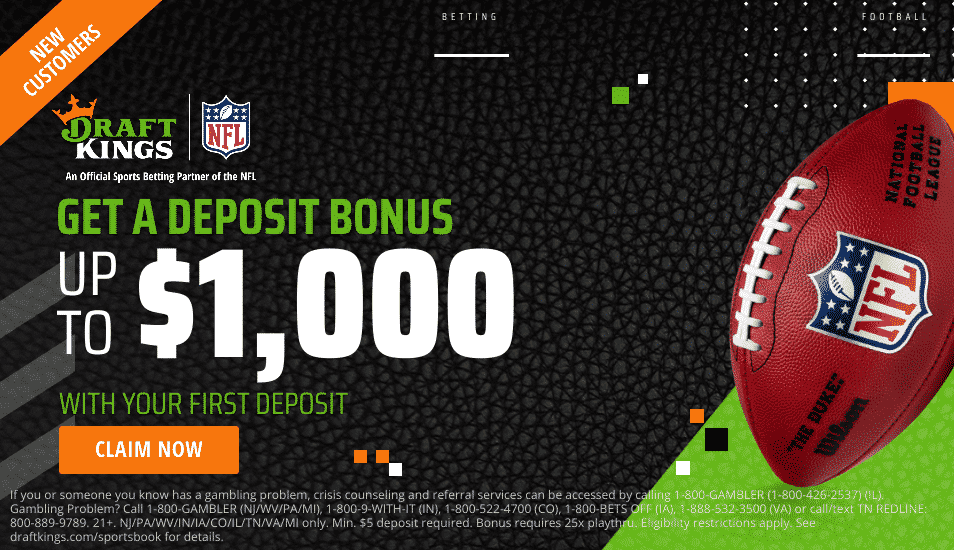 What's New for 21/22
One of the biggest changes for the Las Vegas Raiders in the coming season will be a true home-field advantage. Fans are being allowed inside Allegiant Stadium for the first time to watch a regular season Raiders game. This season, the team will finally get a real sense of what it feels like to be a team from Las Vegas. On the surface that might not seem like it should mean all that much. That said, players and staff feed off of gameday energy from the fans. A new passionate Black Hole crowd could very well be the key to winning another home game or two this season.
🤍🖤🤍 pic.twitter.com/l2wwyMddE5

— Las Vegas Raiders (@Raiders) August 15, 2021
Las Vegas did not make too many splashy headlines this offseason. Offensively, their major acquisitions left several fans puzzled. The team signed free agent running back Kenyan Drake fresh off of an almost 1,000-yard season in Arizona. It was a puzzling move, to say the least, as they already have Jacobs, who actually logged a 1,000-yard season, on their books. Neither have yet to log a snap in a preseason game so it remains to be seen how Drake will fit into the backfield. Many believe he could be more of a pass-catching back, but we'll see just how long he's satisfied in that limited role.
Also joining the team on offense are wide receivers Willie Snead, and John Brown. Both are coming off of equally lackluster seasons. Each will look to fill the role of the departed Nelson Agholor as the second look for Derek Carr. The only major new face is an old one in safety Karl Joseph. The Raiders' former first-round pick returns to try and help a struggling secondary ranked 31st in the league by Pro Football Focus.
Strength of Schedule
This season, the Raiders will play the seventh hardest schedule in the league. As always, they have at least two dates with the reigning AFC Champions for the last two seasons. Since the Kansas City Chiefs became the class of the conference, the Raiders have only managed to sneak a single game past the champs in four tries. To their credit, Las Vegas kept things close last season, but the juggernaut that is Patrick Mahomes and friends will be tough to slow down this season. They'll also lock horns with the NFC East in 2021 inviting the Eagles and the Washington Football Team to Las Vegas. Rounding out those battles are trips to East Rutherford and Dallas. Both Ohio teams are represented this season and pose a threat to hopes of a solid season for the Raiders.
Season Odds
Super Bowl Champions (+10000)
AFC Champions (+4100)
AFC West Champions (+2500)
To Make Playoffs (+350)
Win Total Over 7 -110 / Under 7 (-110)
We are buying into the home-field advantage angle here. Picking up at least eight wins next season is well within this team's capabilities. There have been very few changes overall to the quality of the 2021 Las Vegas Raiders over the 2020 edition. With just enough firepower to scratch out eight victories last season, it stands to reason they can do it again this year.
The pick: Over 7 (-110)
They will certainly have their hands full again this season within their division. That said, even if they fail to top a .500 season again, an 8-9 overall record still cashes the over on this prop. Expect some more pep in their step as they finally get to audition for their new fanbase in person.
Las Vegas Raiders Prop Bets
Josh Jacobs Over 975.5 Rushing Yards (-115)
Set aside the fear that Kenyan Drake will tear a large hole in Jacobs' production. Instead, focus here on the fact that the incumbent Raiders running back has started his career posting back-to-back 1,000-yard seasons. His numbers would be even higher were it not for the four games he's missed in that span. You have to think that Jon Gruden could not be so quick to dismiss a talented back like Jacobs. While he's not the sexiest name in football, he does what he's supposed to do even if there is no fanfare to go along with it. Should he stay healthy all season, and with one more game to get there, this prop has legs.
Derek Carr Over 4,050.5 Passing Yards (-115)
It seems contradictory to assume the Raiders receivers will not be page-turners while touting their quarterback will have an impressive passing season. That said, Carr has somehow managed to throw for more than 4,000 yards for three straight seasons. Only Waller crossed the 1,000-yard mark. Even still, the veteran quarterback pieced together the remaining yardage by spreading the ball around to 13 different receivers. He may not have to go that deep into the well this year. Adding Kenyan Drake, Willie Snead, and John Brown who are all capable pass catchers helps his cause. With 17 games to reach this mark again, this prop should make for perfect preseason speculation.

Fantasy
Very little is certain in the Las Vegas Raiders passing game except for Darren Waller. You can still expect him to be the focal point of this offense. Waller is in the conversation as one of the top three tight ends in fantasy football. If you want him on your team, you need to be willing to spend one of your first two picks on him. He is currently being drafted at number 24 overall in PPR leagues. Other than that, Josh Jacobs is currently valued as a back-end RB2. This is due in large part to the speculation around Kenyan Drake's usage. There is not much value in the Las Vegas pass-catchers beyond Waller. Henry Ruggs and Hunter Renfrow are both late-round fliers at best. Chances are, they will be readily available on the waiver wire for a few weeks until one has a good game.
Darren Waller too smooth 🔥

(Via @Raiders)
pic.twitter.com/DxRBqUr0Sy

— PFF Fantasy Football (@PFF_Fantasy) August 19, 2021
You won't have much trouble grabbing anyone other than Waller in the back half of your drafts. That is to say if you have more faith in the Las Vegas offense than the rest of the fantasy football world at large. It wouldn't be terrible to try and lock up the Raiders backfield if you are someone who plans on drafting Jacobs. Having that cushion should Drake start to take over will be reassuring.
Draft: Darren Waller, and Josh Jacobs
---
Jacksonville Jaguars Predictions for 2021
New York Jets Predictions for 2021
Houston Texans Predictions for 2021
Atlanta Falcons Predictions for 2021
Philadelphia Eagles Predictions for 2021
Cincinnati Bengals Predictions for 2021
Denver Broncos Predictions for 2021
Detroit Lions Predictions for 2021
Carolina Panthers Predictions for 2021
Dallas Cowboys Predictions for 2021
New York Giants Predictions for 2021
San Francisco 49ers Predictions for 2021
Minnesota Vikings Predictions for 2021
Los Angeles Chargers Predictions for 2021
New England Patriots Predictions for 2021
Arizona Cardinals Predictions for 2021