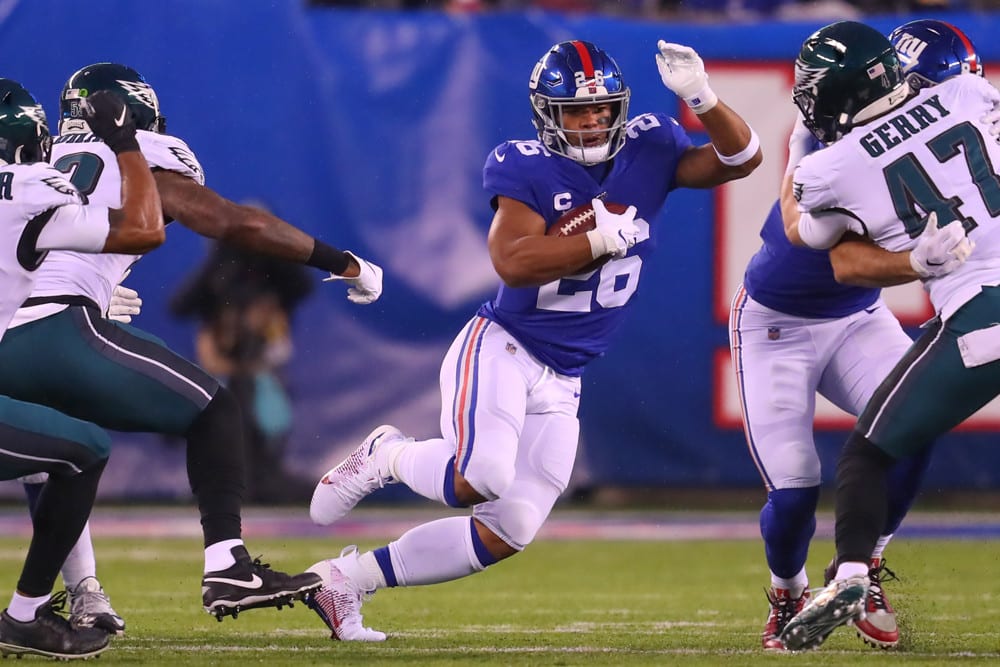 2020 New York Giants Review
The 2020 season was absolutely sickening for Daniel Jones and the New York Giants offense. They averaged only 17.5 points per game. Only the New York Jets were worse last year.
Jones regressed significantly in the touchdown department. He finished with only 11 touchdowns after having 24 the season before. The offense never really got into a rhythm after losing star running back Saquon Barkley so early in the season. Jones also suffered, yet another, injury during the season that forced him to miss a couple of games.
The defense was the only bright spot last season. They were ninth in the league in opponent points per game with 22.3. This defense also had the third-lowest red zone touchdown percentage. Anchored by the secondary, the Giants' front seven did struggle to generate a pass rush early on, but they really turned. The secondary really flashed, led by James Bradberry who earned Pro-Bowl honors. Overall, this defense finished 12th in the league in defensive coordinator Patrick Graham's first season.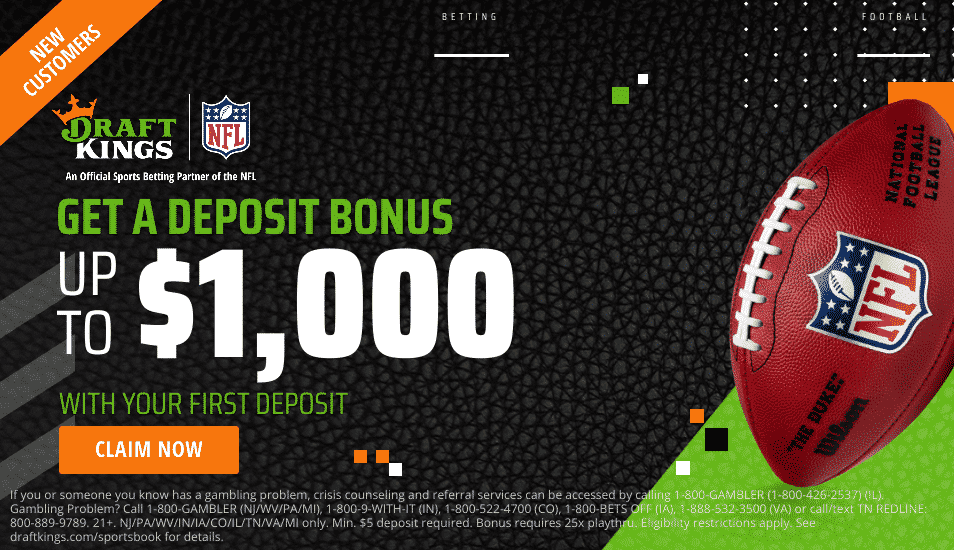 What's New?! The Giants have a full offense (kinda) – that's new. They signed Kenny Golladay and drafted Kadarious Toney in the offseason. Barkley is looking to return from a torn ACL and Jones aims to finally return value as the sixth overall pick.
If Barkley can bounce back to form and Golladay recovers from a preseason hamstring injury, then this will be one of the more talented skill groups in the NFL. It will be a make-or-break season for Jones. He, on paper, has the support of owner John Mara and general manager Dave Gettleman. He has the defense that should be in the top half of the league this year. He has the weapons around him. He has to put it all together.
The defensive secondary only got better by adding Adoree' Jackson to line up opposite of James Bradberry. The speedy Jackson signed with the Giants after heavy recruiting from Jabrill Peppers and former teammate Logan Ryan. Adding him, and having a full season of 2020 second round pick Xavier McKinney, this secondary is talented enough to be one of the best in the NFL.
The front seven made some changes in the offseason after not re-signing the consistent Dalvin Tomlinson. They locked up Leonard Williams for another three years and signed former first round pick Danny Shelton as a good depth piece.
The Giants were also stunned to see second round pick Azeez Ojulari fall to them in the second round. He was a locked and loaded first round pick until knee issues scared many teams away. He can set the edge and provide a much-needed boost to this front seven. With opportunity, he is one of the guys that is a real sleeper for Defensive Rookie of the Year (+1600).
Strength of Schedule
The Giants have the eighth easiest strength of schedule due mostly to how bad the NFC East was last year. The entire division should be a lot better this year so that can be misleading. They have tough road games at the Kansas City Chiefs and the Tampa Bay Buccaneers – last year's Super Bowl participants. They also get a tough back-to-back away game stretch versus the Miami Dolphins and the Los Angeles Chargers.
New York Giants Predictions for 2021
Season Odds
Super Bowl +8000
NFC Champions +4000
NFC East Champions +450
To Make Playoffs +225
Win total Over 7 -130/Under 7 +110
The Giants outlook solely depends on Danny Dimes. The defense is good. They gave up 22.3 points per game last year – ninth-best in the league. They held opponents to under 21 points in nine of 16 games. Jones has to be able to keep the chains moving and not turn the ball over.
With all of that being said, Jones should be a lot better in the second year of Jason Garrett's offense. This will be the first time he has a returning coaching staff and a full offense with them. The game should come to him a lot better. If he has all of his weapons available to him, defenses are going to struggle to cover everyone. And expect Garrett to dial up a number of gadget plays to keep them on their toes.
The offensive line is always a concern, but the Giants feel they have enough pieces to be decent over the course of a season. There is a revolving door to the NFC East championship, and it is the Giants time. And even if it is not, they still have the defense to carry them to 9-10 wins and secure one of the three wild card spots. If this team can make that turn around, then Joe Judge Coach of the Year (+2200) looks very juicy.
The Picks: Over 7 -115, To Make Playoffs +225, NFC East Champions +450
Best Bet: Over 2.5 Total Division Wins -165
New York Giants Player Prop Bets
Kenny Golladay Receptions—O/U 69.5 receptions
The Giants brought Golladay in for one reason. His enormous catch radius and his ability to be a big target in the red zone. They were second to last in red zone touchdown percentage last year. They are not looking for him to be a target hog at receiver like Stefon Diggs was to Josh Allen. This offense has the weapons and spreads the ball around to a number of different guys. Since Jones took over, no receiver has topped this number and Golladay himself has only topped this number once in four seasons. Soft tissue injuries are always a concern with him, so even with an extra game I am going have to fade.
The Pick: Kenny Golladay under 69.5 receptions -130
Saquon Barkley Rushing + Receiving Yards—O/U 1550.5
Barkley is coming along slowly after ACL surgery this past offseason. The Giants are taking their time with him and have not committed to his availability for Week One of the regular season. They signed Devontae Booker as insurance and a good number two so they do not have to run Barkley into the ground. However, I believe that talent does prevail. In an injury filled sophomore campaign, Barkley had 1,441 yards rushing and receiving in only 13 games. I believe this is the absolute floor for Barkley. He is a stud and makes plays when he gets the ball in his hands. No doubt in my mind that he will dominate touches in this offense as the season progresses. And expect big things to happen when he does. I would even sprinkle on his to win Comeback Player of the Year (+700).
The Pick: Saquon Barkley over 1550.5 rushing + receiving yards -110

Fantasy
Barkley is unquestionably going to be one of the top six running backs taken in the draft. The question is where are you most comfortable taking him? I have Barkley tied for the RB4 with Ezekiel Elliott. Injuries are really his only concern and I am willing to roll the dice with a guy who is the RB1 in fantasy when healthy.
Sterling Shepard is a late round wide receiver that I love in drafts. He is being cast out with all the new and returning players, however, he and Jones have a connection. He is going to get a lot of targets and have the opportunity to create plays in space. He does not have the name value like a Barkley or Golladay but has the ability to finish in the top 30 of receivers by the end of the season.
Evan Engram is a guy that I am down on coming into this season. With so many other additions on offense, Kyle Rudolph can easily be overlooked. The Giants brought him in as another pass catching option and Engram will surely see a downgrade in targets. Not to mention he was one of the league leader's in drops last season. Do not get me wrong, I think that Engram will be a great weapon for this offense. , HoweverI do not expect it to translate to season long fantasy value.
Draft: Saquon Barkley top 4, Sterling Shepard
Fade: Evan Engram
Jacksonville Jaguars Predictions for 2021
New York Jets Predictions for 2021
Houston Texans Predictions for 2021
Atlanta Falcons Predictions for 2021
Philadelphia Eagles Predictions for 2021
Cincinnati Bengals Predictions for 2021
Denver Broncos Predictions for 2021
Detroit Lions Predictions for 2021
Carolina Panthers Predictions for 2021
Dallas Cowboys Predictions for 2021