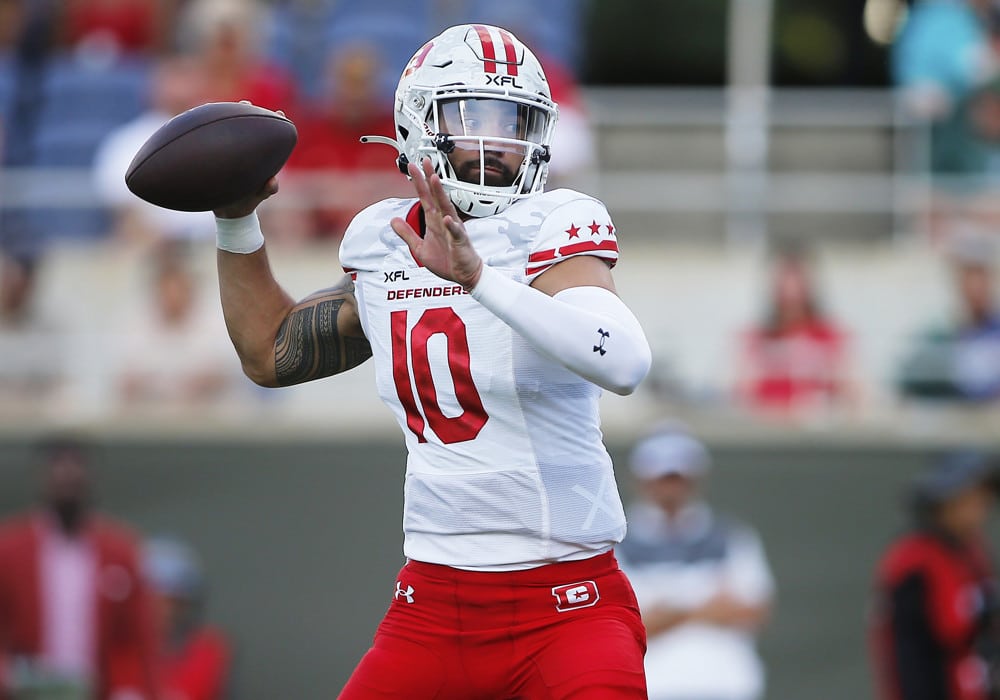 Just like that, the much-anticipated 2023 XFL regular season has concluded. A new, exciting brand of professional football was born, and plenty of superstars emerged with it. The buck did not stop at just players, either. Head Coaches, coaching assistants, front office executives, personnel, and referees have risen to the task.

Leading the way in 2023 are the 9-1 D.C. Defenders, led by Head Coach Reggie Barlow. His laid-back demeanor and easy-going personality rubbed off on his players, making them the top dog in the league. Next, the Seattle Sea Dragons finished at 7-3 and now have their sights set on Audi field this Sunday against D.C. Finally, the two other teams in the North, the 7-3 St. Louis Battlehawks and the 2-8 Vegas Vipers, have ended their seasons and now turn to the 2023 offseason.
As we look at the South Division, the clear-cut favorites are the 7-3 Houston Roughnecks. Backed by former NFL Head Coach Wade Phillips and the league's best defense, they look to be a force in the playoffs. But, unfortunately, the remaining three teams in the South division combined to win just seven games.
The 4-6 Arlington Renegades will join Houston in the playoffs. The San Antonio Brahmas and Orlando Guardians, who each had a first-time head coach at the helm, will try to compete for a championship next season. With ten amazing weeks of action in the rearview, it is time to look ahead to the 2023 playoffs.
Go here for daily free XFL picks!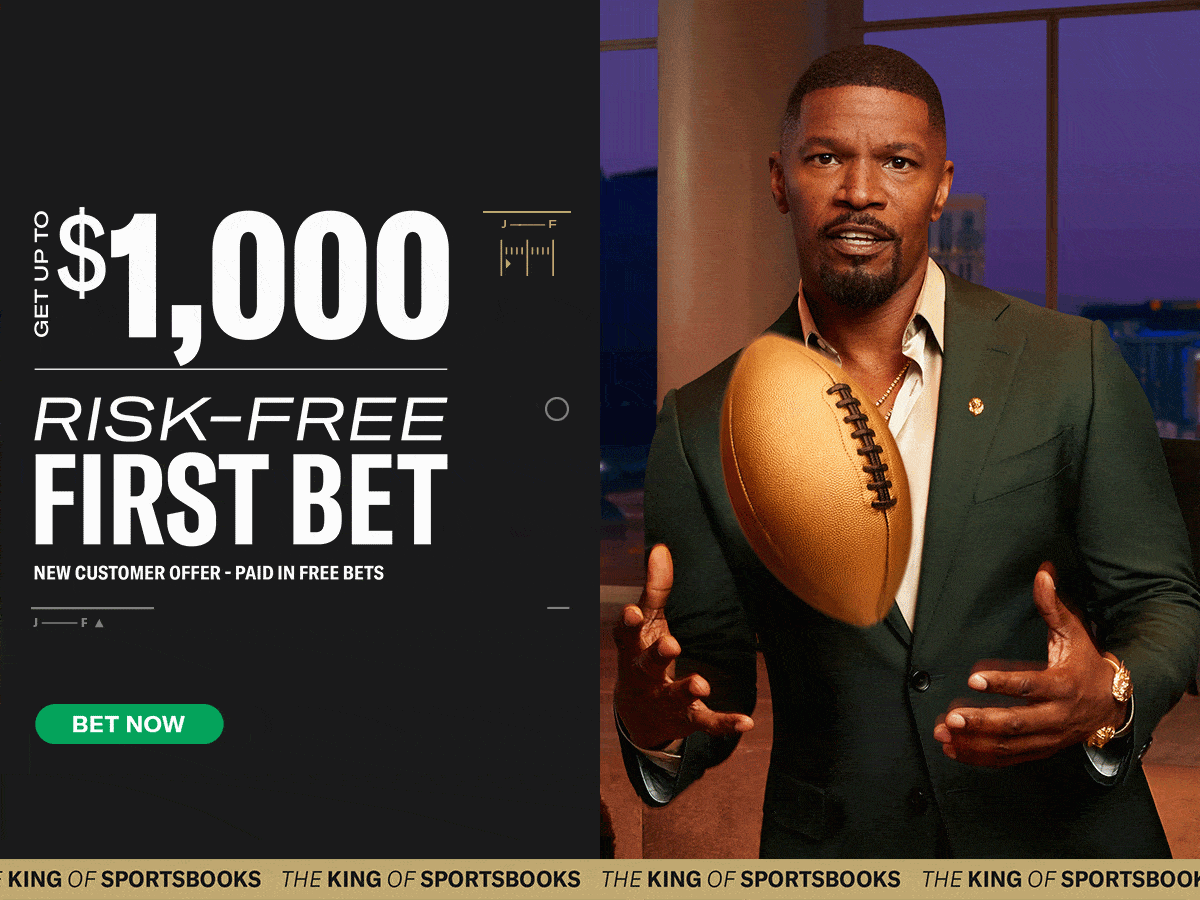 2023 XFL Playoff Preview – South Division Championship Game
(4-6) Arlington Renegades at (7-3) Houston Roughnecks
Over/Under: 41.5
Spread: -6.5
Arlington Money Line +215
My Picks: Under 41.5, Houston -6.5
We will first look at the South Division game slated for this Saturday, April 29. Though Arlington finished with a losing record, the XFL has stuck to their playoff rules. The top two teams in each division made the divisional round of the playoffs. Thus, fans will see the Renegades travel to Houston to square off with the division-winning Roughnecks.
For Houston, the home-field advantage for this game is huge. Of the Roughnecks' three losses, only one of those has come at TDECU Stadium. Their other two losses during the regular season were to playoff teams.
As for Dallas, they head into Houston as the underdog, and rightfully so. But Renegades Head Coach Bob Stoops will bring his veteran presence come Saturday. This matchup features two highly experienced head coaches. Stoops must put together a great game plan to stop this Houston squad. Having just played each other in the final week of the regular season, some adjustments will be made to try and win this crucial playoff game.
Roughnecks Offense vs. Renegades Defense
Expect the Roughnecks to establish the run early as we focus on Houston's offense. They ranked second in the XFL in rushing yards in the regular season with 969 yards. With a rushing attack that includes Running backs Max Borghi, Brycen Alleyne, Dejoun Lee, and Jeremy Cox, expect a heavy dosage of ground and pound. Add in the wrinkle of dual-threat Quarterback Cole McDonald, and this Houston offense will appear dominant in this area.
Next, Houston was a mixed bag in their passing game in 2023. The opening-day starter, Quarterback Brandon Silvers, has been in and out of the lineup throughout the year. However, he seemed to play well under Offensive Coordinator AJ Smith at the beginning of the season.
His play at the position dipped, resulting in McDonald taking over the starting role later in the year. However, the Roughnecks still led the league in 40+ yard plays with eight. Whether Silvers or McDonald is under center on Saturday, look for Smith to dial up plays getting the ball downfield.
Though Houston lost their best wide receiver, Jontre Kirklin, to injury, they have other viable options at their disposal. The WR room is now led by former NFL receiver Deontay Burnett and newcomers Cedric Byrd and Travell Harris. This trio looks to provide whichever QB Houston trots out with solid hands and run-after-the-catch ability. The Renegades' secondary will be busy on Saturday defending the deep pass from the Roughnecks.
How the Renegades Stack Up on Defense
While Houston has been either red hot or ice cold on offense, the Renegades have been hit or miss on defense. Led by Co-Defensive Coordinators Jay Hayes and Tim Lewis, Arlington has amassed the fewest tackles of any XFL team this year. While alarming to some, they sit in the middle of the pack in points-per-game allowed with 19.4. The "bend but don't break" mentality has served Arlington well regarding points in 2023.
Looking deeper into the Renegades' defense, they have made plenty of big plays throughout the year. They sit atop the XFL leaderboard in forced fumbles (10) and interceptions (13). They are also one of just three teams to score at least three defensive touchdowns in 2023. Arlington boasts a stout defensive line led by both Defensive Tackle Will Clarke and Linebacker Willie Taylor.
Taylor is NFL Draft eligible and has played very well for Arlington this year. The Renegades' pass rush looks to pressure the opposing quarterback to force these game-altering plays. Look for Defensive Backs Joe Powell and DeVante Bausby to lurk in the secondary on Saturday for Arlington as well.
Renegades Offense vs. Roughnecks Defense
Next, we will look at the opposite in this matchup. Arlington enters the playoffs as the worst statistical passing offense in the league. An in-season trade for former Vegas Vipers Quarterback Luis Perez now gives the Renegades the best chance as a successful under center. The former professional bowler turned gunslinger is no stranger to spring football and big games like this. Add in one of the XFL's leading rushers in De'Veon Smith, and this duo will look to carve up Houston's defense.
With Smith leading the team in rushing, backup RB Leddie Brown has carved out a niche for himself in just five games this season. Another familiar name sits atop Arlington's receiving leaderboard. Former University of Auburn Tight End Sal Cannella has proven to be the security blanket for Arlington's QBs in 2023. Wide Receivers Tyler Vaughns and Brandon Arconado will provide additional support in the passing game for the Renegades.
Will The Roughnecks Stop Arlington on Offense?
Simply put, this is the real mismatch of the game. Houston, led by Head Coach Wade Phillips and Defensive Coordinator Brian Stewart, should have no issues getting to Perez. The Roughnecks led the XFL with 35 sacks in the regular season. Furthermore, this defense forced turnover after turnover throughout the course of the year. In total, Houston recovered all nine of its forced fumbles and took four of them back to pay dirt. They also finished second in the league in interceptions with 12.
As we delve deeper into this matchup, Houston features perennial All-XFL caliber players at each level of its defense. Starting in the trenches, pass-rusher Trent Harris and Tim Ward have combined for 15 sacks and 20 tackles for loss this season.
Though Arlington finished toward the middle of the pack in sacks allowed, this Roughnecks front has been impressive. Moving to the second level, Linebackers Tavante Beckett and Emmanuel Ellerbee finished second and fourth in total tackles among all defensive players, respectively.
Lastly, we examine the Roughnecks secondary. Led by 2023 interceptions leader Ajene Harris, the Roughnecks picked off opposing quarterbacks at will during the regular season. Harris had five interceptions during the regular season and will look to pick off Perez if an opportunity presents itself. Another DB worth nothing in Houston's secondary is Sean Davis. Davis had three interceptions in 2023. Though Houston has been a turnover machine, Perez has that veteran savvy and knowledge to protect the ball in crucial down and distances.
Injury Updates
As we move to the injury reports, both teams appear relatively healthy heading into the playoffs. For Arlington, Linebacker Isaiah Graham-Mobley and Wide Receiver Victor Bolden will not play per coach Stoops. Additionally, Leddie Brown did not practice on Wednesday with a knee injury. His game status is listed as probable per the Renegades' injury report. Lastly, Defensive Back Javaris Davis is listed as questionable to play with a groin injury.
Shifting gears to the Roughnecks, they, too, have four players listed on the injury report. But first, Wide Receiver Michael Bandy continues to deal with a nagging hip injury. He is questionable to play. Offensive Lineman Sage Doxatater is questionable to play with a shoulder injury. Moving to the defense, Tim Ward missed practice on Wednesday with a shoulder injury. He has been ruled out for the playoff game. Defensive Back Jordan Mosley continues his recovery from a concussion. He is also listed as questionable for the game on Sunday.
Who Wins and Why
This game should be close, but it will not be. Though Houston has been out of sync offensively over the past few weeks, Arlington is not a top-four team in the league. The Roughnecks' defense should swallow Perez whole and get after it all game long. Stoops is a great coach and has been a great presence in XFL since 2020. But, at the end of the day, "son of a bum" will get it done on Saturday for the Roughnecks. I will take Houston 27-10, sending the Roughnecks to the XFL Championship Game. This game airs on ESPN at 7:00 PM ET.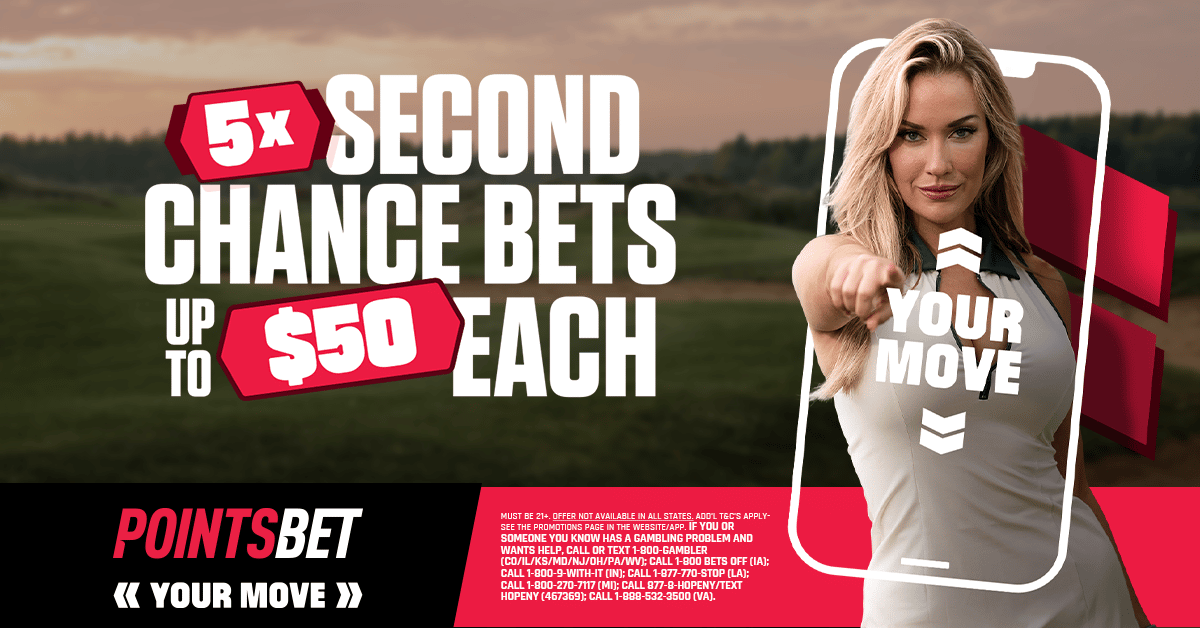 2023 XFL Playoff Preview – North Division Championship Game
(7-3) Seattle Sea Dragons at (9-1) D.C. Defenders
Over/Under: 48.5
Seattle: +3
Seattle Money Line: +145
My Picks – Over, Seattle +3
With Houston taking home the hypothetical W on Saturday, it is time for D.C. and Seattle to get the spotlight. Slated for kickoff on Sunday, April 30, this game is the better matchup of the two. Both premier offenses will square off in a battle that fans cannot wait for. D.C. only lost one game during the regular season and by just one point, no less. The best part about being at home for D.C.? Well, they have not lost a game since the introduction of the franchise back in 2020.
For Seattle, Quarterback Ben DiNucci is the talk of the town. The former Dallas Cowboys signal-caller has a wealth of riches at his disposal at receiver. Headlined by wideouts Jachour Pearson and Josh Gordon, this Seattle passing attack is lethal. Even with that impressive trio, Seattle dropped three games this year. So they needed some help to get into the playoffs as well. Here is how the matchup shakes out on both sides of the ball.
D.C. Offense vs. Seattle Defense
The Defenders possess the league's most lethal rushing attack, headed by number one overall draft pick Abram Smith. Smith will get a look at the All-XFL team for sure, finishing his impressive year with 791 yards and seven rushing TDs.
Accompanying him will be Pooka Williams, Jr., and a combination of QB runs. Williams, Jr. has been a great addition to the special teams game but has not been tested as a backup running back thus far. As for the QB runs, look for electric Quarterback D'Eriq King to get his share of touches on the ground.
The Defenders can throw the ball, too. Former Ole Miss Quarterback Jordan Ta'amu can fit the ball into tight windows or air it out when needed. Ta'amu finished the year with a 103.7 passer rating, good for second in the league. As a team, D.C. finished with just four interceptions thrown, good for best in the XFL. Furthermore, it helps to have an offensive line that can protect the quarterback.
The Defenders finished the year with just ten sacks allowed, a mark that was the best amongst all eight teams. With Ta'amu being a dual-threat QB, opposing defenses must be disciplined in their run fits. So far in 2023, that has been a difficult task against this Defenders squad. The team also possesses a great receiver room. The duo of Lucky Jackson and Chris Blair have combined for eight touchdowns on the year. Simply put, this offense can beat you in a variety of ways.
Seattle's Chances at Stopping D.C.
Seattle will do its best to contain a Defenders squad that scores a league-high 33 touchdowns in 2023. Throw in the wrinkle of successful conversion attempts, which D.C. also led the league in, and the task becomes even more challenging. However, the Sea Dragons have some great players on defense to combat the Defenders' firepower.
The duo of Linebacker Tuzar Skipper and Defensive Tackle Niko Lalos consistently force negative plays for the opposing team. Skipper leads Sea Dragons with six sacks on the year. Lalos has seven tackles for loss in 2023. They will do their best to stop the ground game for D.C.
Seattle's secondary will be battle-tested on Sunday. The duo of Antoine Brooks and Qwynnterrio Cole will have their hands full trying to contain this D.C. passing attack. Those two have combined for 92 total tackles this year. Though Seattle's pass rush has been pedestrian, look for this defensive backfield to make plays on Sunday.
Seattle's Passing Game
The preverbal bread and butter for Seattle is the passing attack. DiNucci has four different playmaking receivers at his disposal. The gunslinger even uttered this receiving core as being "…The best receiver room I've been a part of", which speaks volumes about how he feels about his guys. Remember, he was on a Dallas Cowboys roster that featured Amari Cooper, Ceedee Lamb, and Michael Gallup.
The fun does not stop there for the Sea Dragons. Signed as a free agent in week eight, running back Philip Lindsay has been penciled in as the starter for this weekend's game. A former 1,000-yard rusher in the NFL, D.C. has a tough task in defending Lindsay on Sunday. Backing him up will be Brendan Knox.
Defenders Looking to Lurk
While the Defenders may not have the name recognition like other XFL teams, their defense has been stellar in 2023. Under veteran Defensive Coordinator Gregg Williams, players have made plays at all three levels.
Along the defensive front, D.C. has collected 26 sacks on the year. Former USFL-great Davin Bellamy and Jarrell Owens have led the charge in the pressures department. At Linebacker, D.C. has a plethora of playmakers. Andre Mintze, Francis Bernard, and Reggie Northup have terrorized teams all year long.
As we look at the secondary for the Defenders, Cornerback Michael Joseph is a name all fans have come to recognize. His four interceptions rank second in the league. As a team, the Defenders have returned four picks for touchdowns, which ranks first in the XFL. Overall, this D.C. defense could give Seattle fits this weekend at Audi Field.
Injury Updates
The injury bug bit the D.C. secondary late in the year. Heading into this playoff game, four different defensive backs are listed on the injury report. Cornerbacks DeJuan Neal and Joseph were all limited in practice this week. Additionally, Safety Kentrell Brice has been limited with a lower leg injury. For Seattle, receivers Blake Jackson and Damion Willis have a shot to play this week. Offensive Guard Josh Seltzner and Cornerback Linden Stephens did not practice on Thursday.
Who Wins and Why
This game could come down to the team that possesses the ball last. With scoring likely to occur early and often, expect one of these defenses to make the necessary halftime adjustments needed to win. I like D.C. in this one 31-29 in a nail-biter. Home-field advantage is going to be the key to victory for the Defenders. It will come down to the battle in the trenches, and D.C. has superior lines compared to Seattle. You can catch this game Sunday at 3:00PM ET on ESPN.
Conclusion
While some may argue over viewership and attendance figures, one testament rings true. Spring football is back, and it is back in a big way. The XFL has provided entertainment and excitement already in 2023. The XFL playoffs look to provide fans with more jaw-dropping, exhilarating moments in the coming weeks. Though nothing is official until the final whistle blows, my prediction is a D.C. vs. Houston Championship Game. We will need to wait and see if that prediction is correct!