We are less than a week away from the NFL season my friends. This is not a drill, I repeat, this is NOT A DRILL! Let's get you updated with the latest fantasy football injury report. This injury report is categorized according to projected Week 1 availability.
EXCLUSIVE SGPN FANTASY CONTENT
SGPN Fantasy Football Projections
SGPN Fantasy Football Rankings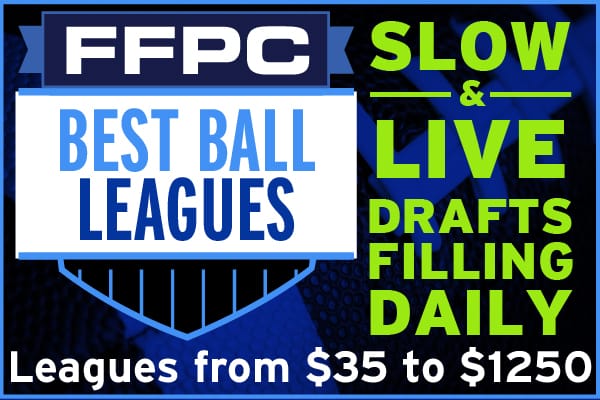 Week 1 Fantasy Football Injury Report
Week 1 4 PM Inactives
Odell Beckham Jr. (WR) Cleveland Browns
Preston Williams (WR) Miami Dolphins
Malcom Perry (WR) New England Patriots
Adam Shaheen (TE) Miami Dolphins
Evan Engram (TE) New York Giants
Week 1 1 PM Inactives:
Trey Sermon (RB) San Francisco 49ers
Keelan Cole (WR) Jacksonville Jaguars
Zack Moss (RB) Buffalo Bills
La'Mical Perine (RB) New York Jets
Josh Reynolds (WR) Tennessee Titans
Ka'imi Fairburn (K) Houston Texans
Jamison Crowder (WR) New York Jets
Sam Ficken (K) Tennessee Titans
Wayne Gallman (RB) Atlanta Falcons
9/10/21 Update:
Austin Ekeler (RB) Los Angeles Chargers
Hamstring Injury, Initial Injury: 10/4/2020, Questionable Week 1 
Chargers star RB and projected fantasy breakout player Austin Ekeler has now missed two consecutive practices due to what is being reported as a hamstring injury. The team is still optimistic that he will be able to play for the Week 1 matchup against the Washington Football Team. There has not been any information released regarding if this a new injury, an aggravation of last years injury or just a precautionary measure by the team.
Ekeler was able to practice in a limited fashion on Friday which is encouraging for his Week 1 availability. He is officially listed as questionable for Sunday's game. Some more optimism was provided through the comments of Chargers head coach Brandon Staley who stated "he looked good out there" referring to Ekeler in Friday's practice. I am confident the Chargers RB will suit up for Week 1 but this will be an interesting injury situation to monitor throughout the season. Hamstring injuries provide the biggest burdens amongst NFL players and can derail a player's season production.
Curtis Samuel (WR) Washington Football Team
Groin Injury, Initial Injury: 6/2/21, Short-term IR
It is being reported that Curtis Samuel is being placed on the short term IR due to recently aggravating his groin injury. Samuel had missed over three months of practice with this injury and will be missing AT LEAST the first three weeks of the regular season. With how this injury has progressed I wouldn't be surprised for him to miss closer to six to eight weeks and would not expect much production from Samuel in the early half of the season. Rookie WR Dyami Brown and WR Adam Humphries both see their fantasy stock raise with this news.
Jamison Crowder (WR) New York Jets
COVID-19, OUT Week 1
The Jets veteran slot WR has been ruled out for the Week 1 matchup against the Panthers this week due to still being in COVID-19 protocol and unable to produce a negative test. This should not affect his Week 2 or further availability at this point. Jets rookie WR and preseason stand out Elijah Moore is in line for an increased role this week. This also cements off-season pick up WR Corey Davis as the team's number 1 receiving option going into Week 1.
Evan Engram (TE) New York Giants
Calf Strain, Initial Injury: 8/29/21, OUT Week 1
As expected, Evan Engram will be out for the Week 1 matchup against the Denver Broncos. Calf strains are injuries that linger and are reinjured easily, this is a good call for his season health but his Week 2 availability is in jeopardy with the Giants playing on Thursday night. Giants TE Kyle Rudolph looks to fill in the starting TE role this week.
Tre'Quan Smith (WR) New Orleans Saints
Hamstring Injury, Initial Injury: 8/3/21, Short-term IR
One of the Saints projected top WRs coming into the season, Tre'Quan Smith has been placed on the short-term IR with a hamstring injury that he suffered at the beginning of August. Expect a bump in WR Marquez Callaway's targets in the early part of season with both Saint's WRs Smith and Thomas on the IR.
9/9/21 Update:
Gus Edwards (RB) Baltimore Ravens
*Believed ACL Tear, Initial Injury: 9/9/21
It is being reported that Gus Edwards suffered a significant knee in practice today and the fear is that he tore his ACL. This would cause him to be out for the season and the Ravens would have lose their top three running backs for the season. He will undergo further damage to confirm the injury but he will absolutely be out for Week 1, and likely all season. Recently acquired veteran RB's Le'Veon Bell, Devonta Freeman and RB Ty'Son Williams will now all compete for the top spot in the Ravens backfield.
Ruled Out for Week 1
Michael Thomas (WR) New Orleans Saints
Ankle Surgery, Initial Injury: 8/13/20, Surgery: June 2021
Let's start with the diva of the fantasy football injury report. After a disappointing 2020 season due to an ankle injury, the general consensus was that Thomas was going to have ankle surgery in the offseason and there would be no lingering effects going into the 2021 season. Of course, things didn't go as planned and he had the surgery done in June, basically guaranteeing he would miss the start of the 2021 season.
The Saints will be without their number one receiver for at least the first six weeks of the regular season as Thomas was placed on the Injured Reserve (IR). On the injury front, the surgery should improve his route running and run after catch ability. Michael Thomas is not a WR you are going to be able to depend on to get you to your fantasy playoffs this year, but he may help you win in the playoffs IF things go according to plan this time. Thomas is one of the bigger names on the Week 1 Injury Report.
Rashod Bateman (WR) Baltimore Ravens
Core Muscle Surgery, Initial Injury: 8/10/21, Surgery: 8/13/21
Rookie WR Rashod Bateman's career got off to a rough start as he was injured in training camp while attempting to make a cut during a route. The injury was deemed severe as he underwent core-muscle surgery three days later. Bateman was placed on the short-term IR to begin the season, making him eligible to return in Week 4. This injury was caused by quick sudden movements, AKA running routes, and it will take a significant amount of time for Bateman to feel comfortable running routes at full speed. Let's remember that the Ravens just spent a first-round pick on Bateman, I wouldn't expect them to rush him back before he is 100% ready.
N'Keal Harry (WR) New England Patriots
AC Sprain, Initial Injury: 8/19/21
Patriots WR N'Keal Harry was diving for a pass during the team's second preseason game when he landed on and injured his left shoulder. This is a common way for a player to injure their AC joint, which connects your shoulder to collarbone. An AC sprain is a painful injury that affects a WR's ability to reach across their body and dive for catches. The Patriots have decided to place Harry on the short-term IR while he recovers from this injury and he would be eligible to return by Week 4.
TY Hilton (WR) Indianapolis Colts
Neck Surgery, Initial Injury: 8/25/21, Surgery: 9/1/21
TY Hilton suffered a neck injury in practice and was dealing with disc issues in his spine. Surgery was performed to help fix the issue and the procedure is not thought to be season-ending. The Colts have placed Hilton on the short-term IR, and he would be eligible to return in Week 4. However, it is unlikely Hilton will return this quickly as several months are usually required after neck surgery. It is not realistic for you to expect Hilton to contribute much fantasy-wise during the first half of the regular season.
Tarik Cohen (RB) Chicago Bears
ACL Surgical Repair, Initial Injury: 9/27/20, Surgery: 10/6/20
During a Week 3 matchup with the Atlanta Falcons, Bears RB Tarik Cohen suffered a torn ACL on a punt return and had surgery to repair his knee a short time after. Cohen has been placed on the IR to begin the season, meaning that he will at least miss the first six games of the season. This is not a good sign for an RB whose role in the offense was already fading due to newfound stud and teammate David Montgomery.
I would not expect much production out of Cohen in the beginning half of the year, but he may be able to find a role in the offense again in the second half of the season. And he will likely be on the injury report beyond Week 1.
In Danger of Missing Week 1
Curtis Samuel (WR) Washington Football Team
Groin Injury, Initial Injury: 6/2/21
Curtis Samuel's injury occurred at the beginning of the offseason and was originally believed to be a "minor" groin injury.  Well, that has proven to be very far from the truth as over three months have passed and Samuel just returned to practice on Monday (9/6/21) in a limited fashion. This has quickly become one of the most concerning fantasy football situations on this injury report. A groin injury limits a player's ability for a quick change of direction movements and as a shifty and speedy receiver, Samuel will need his groin to be at full strength for a productive season.
Samuel experienced a setback in practice Wednesday (9/8/21) as he was seen limping off and getting worked on by the team trainers after running a route. The WFT receiver is becoming more and more in danger of not being able to suit up for the early part of the season and is unlikely to see any Week 1 action after landing on the injury report.
Evan Engram (TE) New York Giants
Calf Strain, Initial Injury: 8/29/21
During the Giant's last preseason game, the young TE found himself in a familiar place, the injury report. Engram suffered a calf strain while pushing off into a block, damaging the muscles on the back of his lower leg. Calf strains typically come with an average of 2 weeks of missed playing time at least, which is exactly how much time Evan Engram will have to heal before Week 1. These injuries do tend to linger and can become reinjured if not enough healing time is given, so rushing back for Week 1 could ultimately hurt Engram's production in the long run. Engram is currently being viewed as a "long shot" to play this week after very limited Monday practice participation and not practicing at all on Wednesday.
Trey Lance (QB) San Francisco 49ers
Finger Chip Fracture, Initial Injury: 8/29/21
During the final preseason game and his last push for the starting QB job, the 49ers rookie injured his index finger on his throwing hand by hitting another player's helmet. The jamming of his finger caused a small piece of bone to break off and can affect the accuracy and location of the QB's passes. Definitely one of the more unique injuries on this fantasy football injury report. The bone will not fully heal until close to six weeks but Lance would be able to play before the finger is fully healed.
It was unknown exactly how early 49ers head coach Kyle Shanahan wanted to use the rookie QB in the regular season but this injury should move the timetable back a couple of weeks. Lance was able to throw passes for the first time since the injury at practice on Wednesday but his Week 1 status is still up in the air. I would not expect Lance to be throwing many passes in the early part of the season. However, he may still be used for his dynamic running ability.
Adam Trautman (TE) New Orleans Saints
L Foot Injury, Initial Injury: 8/23/21
Adam Trautman was injured in the Saints' second preseason game against the Jaguars but not much information is available on this injury still. X-rays came back negative at the stadium so a major injury is unlikely, however, this was the case with Jaguars RB Travis Etienne and he is now out for the season. Trautman has seen a foot specialist but there has been no information regarding a timetable or how serious of any injury he is dealing with. Do not plan on Trautman providing reliable production throughout the first couple of weeks but hopefully, more information is available by the next fantasy football injury report. Fellow Saints TE  and former WR Juwan Johnson is expected to fill in the starting role.
On Track to Start Week 1
Dak Prescott (QB) Dallas Cowboys
Latissimus Strain, Initial Injury: 7/28/21
Dak Prescott pulled himself out of practice early on in training camp due to shoulder discomfort. An MRI revealed a strain or damage to his latissimus muscle in his throwing shoulder. This muscle runs from your hips, up the back, and to the front of your shoulder and is more commonly injured in the MLB than in the NFL. Damage to this muscle affects a QB's throwing ability, specifically throwing velocity and power. Dak has been cleared and will have no restrictions from his team this week in practice heading into Week 1.
However, my concern comes in the fact that it appears his first live-action will come against the defending champion Tampa Bay Buccaneers defense. Dak's throwing shoulder, previously shattered ankle, and ability to adjust to regular-season game speed will all be tested on September 9th. Do not be worried about Dak being on the Week 1 Injury Report.
Kenny Golladay (WR) New York Giants
Hamstring Strain, Initial Injury: 8/3/21
Kenny Golladay has shown his ability to be a dynamic and efficient top receiving option for an offense, but the concerns have been about his on-field availability due to injuries. It seems these concerns are valid as Golladay suffered a hamstring strain on 8/3/21. A hamstring strain means that there has been damage to the muscle in the back of one's upper leg. Not only do these injuries come with a high reinjury risk, but this reinjury risk increases when a player has had previous hamstring injuries, such as the case with Golladay. Injured hamstrings severely limit a player's ability to sprint and jump, as they are responsible for producing the majority of power in your legs.
The good news is the Giants WR returned to practice on 8/31/21 and will have six full weeks of rehab and recovery time to prepare for Week 1. Barring any setbacks in practice this week, Golladay is on track to start the season opener despite landing on the injury report before Week 1.
Joe Burrow (QB) Cincinnati Bengals
ACL, MCL, and likely Meniscus Surgical Repair, Initial Injury: 11/22/20, Surgery: 12/2/20
The last time we saw Joe Burrow in a game he was on the ground in severe pain, wondering what he did wrong in his life to be drafted behind arguably the worst offensive line in the league. Fast forward nine months later, and Burrow has had major surgery to repair multiple key structures in his knee, and he still has to play behind this same offensive line. Rehabilitation from a major knee injury is difficult enough, as you have to build back trust in your body and strengthen your knee to become stable again.
Reinjury rates are increased after a major knee injury, the potential for long-term knee damage is increased and it can take up to two years after surgery to have your mechanics and movement back to normal. Burrow has to deal with all of these physical and mental struggles, and to top it all off the Bengals have done next to NOTHING to improve his protection on the field. The Bengals QB played a whopping THREE snaps in the final preseason game, throwing one screen pass that was dropped. Burrow is fully expected to start Week 1, but my expectations are a slow start to the 2021 season.
Amari Cooper (WR) Dallas Cowboys
Ankle Surgery, Initial Injury: Throughout 2020 season, Surgery: 1/7/21
After a productive year in 2020 despite questionable QB play, many fans were surprised when Amari Cooper revealed he had surgery on his ankle after last season to remove a piece of bone in his ankle. With so much time before the 2021 season, no one was under the impression that this surgery or previous injury would be relevant come preseason. However, there were setbacks in his rehab and Cooper has just recently begun working back into practice. These setbacks are concerning, especially in a crowded WR room. Cooper is on track to start Week 1 but he will be battling for his target share and I'm not convinced he will be able to be a reliable WR1 or 2 at the start of the season.
D'Andre Swift (RB) Detroit Lions
Groin Injury/Adductor Strain, Initial Injury: 8/5/21
The promising young running back has been dealing with a groin injury that was suffered earlier this month and did not play at all in the preseason, with limited work in the majority of practices. Reports from Lions head coach Dan Campbell brought some concerns to the fantasy community but D'Andre Swift has since returned to full practice. A groin injury is an umbrella term that most often refers to damage of the muscle of the inner thigh connected to your pelvis.
Groin injuries are concerning as they tend to linger if not rehabbed properly and should not be rushed. This injury most affects an RB's ability to make cuts as a ball carrier and run crisp routes out of the backfield. I believe that there has been a bit of an overreaction to the comments from coach Campbell as Swift still presents with RB1 upside and has great value anywhere past the second round of drafts.
Marquise Brown (WR) Baltimore Ravens
Hamstring Strain, Initial Injury: 7/29/21
The Ravens WR room took another hit this offseason as speedy WR Marquise Brown suffered a hamstring injury at the start of training camp. As discussed above in the Kenny Golladay section, hamstring injuries are brutal to deal with especially for players who rely on their speed like Brown. Brown has dealt with injuries his first two years in the league and that trend seems likely to continue this year as he has still not returned to full practice.
As a flier and deep threat, Brown is usually drafted as a high-risk, high-reward player. This hamstring injury he is dealing with only increases the risk. Brown returned to Raven's practice on 8/30/21 and is currently on track to be available for Week 1 despite being on the injury report.
Carson Wentz (QB) Indianapolis Colts
Foot Surgery, Initial Injury: 7/29/21, Surgery: 8/2/21
The new Colts QB began his stint with his new team in a familiar place, the injury report. Carson Wentz injured his foot early in training camp and it was found that there was a piece of bone that was loose and needed to be removed with surgery. Luckily, it seems to be the best-case scenario as the bone was removed with no complications and Wentz has made his return to practice in a limited fashion. No muscle or ligament was attached to the bone being removed which makes for a much quicker rehab and there is little to no increased reinjury risk.
With Wentz returning to full team practices and running the first-team offense, the Colts have basically declared Wentz will be the starter for Week 1.
Marvin Jones Jr. (WR) Jacksonville Jaguars
AC Sprain, Initial injury: 8/23/21
Marvin Jones Jr. suffered an injury to his shoulder in the Jaguars' recent preseason game against the Saints. He was injured while diving for a ball during the game which is common for how this injury occurs. This shoulder injury reduces a WR's catch radius and lowers their desire to dive for catches. It appears the shoulder injury was minor as Jones Jr. is currently on track to start Week 1 but it remains to be seen if any lingering effects will carry over into the regular season.
Anthony Miller (WR) Houston Texans
R Shoulder Dislocation, Initial Injury: 8/14/21
Luck has not been on Anthony Miller's side to start his young career. The new Houston Texans WR has suffered his third shoulder injury in three years, with the new injury coming to his R shoulder and the previous two being to his L shoulder. Miller dislocated his right shoulder during the Texan's preseason game against Green Bay. On the positive side, an MRI revealed no structural damage to his shoulder and he will not require surgery.
Miller has returned to practice this week and has not seemed to experience any setbacks with his shoulder at this point. He is currently not listed on the Texan's Wednesday injury report which is great for his Week 1 availability. What's not so great is he plays for the Texans… and has journeyman Tyrod Taylor throwing him the ball.
*Reduced Workload Expected Week 1*
Saquon Barkley (RB) New York Giants
ACL, MCL, Meniscus Surgical Repair, Initial Injury: 9/20/20, Surgery: 10/30/20
During a Week 2 matchup against the Chicago Bears the entire city of New York took a massive blow, as Saquon Barkley suffered a major knee injury, tearing his ACL, MCL, and meniscus. This is a serious knee injury that is both physically and mentally difficult for a player to come back from. However, I am less concerned for Barkley as opposed to Joe Burrow, as the RB had two more months of rehab and a much more conservative approach is being taken by the Giants.
Barkley has returned to practice with his team but has taken minimal hits in practice. It appears that if Barkley does play in Week 1, it will be at less of a workload than we are used to seeing. I expect Saquon to have a GOOD year, NOT a GREAT year, with better performances as the year progresses. His appearance on the Week 1 injury report should only give you pause this week.
Kyle Rudolph (TE) New York Giants
Foot Surgery, Initial Injury: 12/6/20, Surgery: Late March 2021
After signing with his new team, Kyle Rudolph had an unhealed foot injury discovered during a team physical. The injury was a Jones fracture, a crack in his pinky toe bone, and required surgery which Rudolph underwent in late March of 2021. This injury can have high reinjury rates if rushed back too soon but the Giants have taken a conservative approach as Rudolph was just taken off the PUP on 8/25/21.
Rudolph will likely be given an opportunity to cement his role in the offense early in the season due to the injury to fellow Giant's TE Evan Engram, as discussed above in this fantasy football injury report. Rudolph may take a couple of weeks to adjust to his new team and game speed but with more than enough rehab time, I have little health concerns for the new Giants TE. Rudolph is one of the lower-priority players on the Week 1 Injury Report.
Make sure to stay up to date on all the latest injuries this season over on Twitter @SGPNFootballDoc !
RELATED CONTENT
DraftKings NFL Thursday Night Football Picks: Cowboys vs. Buccaneers
Impact Rookies to Draft for 2021
Week 1 Fantasy Football Injury Report
Kickers to Stream for September
Defense and Special Teams to Stream for September