When it comes to positions in fantasy football it's no secret that defense is likely the most volatile from week to week. Just because you have a top-tier defense on your roster does not guarantee the fact they'll crack your lineup every week. This is why I, along with many other fantasy owners opt to save their middle-tier draft picks and bank on targeting subpar offenses via streaming. So if that is the route you have taken, you're in the right place, here is my September defensive road map. 
EXCLUSIVE SGPN FANTASY CONTENT
SGPN Fantasy Football Projections
SGPN Fantasy Football Rankings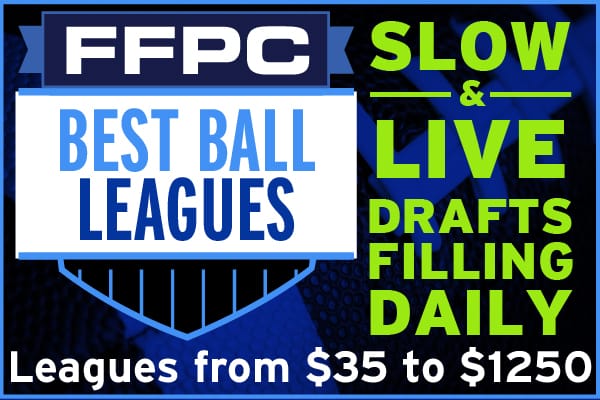 Defense and Special Teams to Stream for September
Week One Defenses
Green Bay Packers D/ST
The Packers open up their seasons at 4:25 pm this Sunday on the road in Jacksonville, however, they won't be playing rookie QB Trevor Lawrence and the Jaguars. Instead, the Packers will open up versus the New Orleans Saints with the game being played in Jacksonville due to Hurricane Ida. The Packers have had defensive struggles in the past, but environment matters when looking at defenses to stream.
This is a spot that I really like the Packers. Not only will the Saints be playing without home-field advantage, but they will also be missing Michael Thomas, as well as the newly retired Drew Brees. In Brees' place steps Jameis Winston, the man who threw 30 interceptions in 2019. While I do expect Winston to be improved this season it is hard to ignore the likely bottom five receiving staff the Saints will be marching out there, as well as the fact that this is Winston's first start since 2019. Additionally in 2020, this Green Bay pass rush managed to have the sixth-best sack percentage at 7.13%. While the Saints do have a pretty good O-Line I still expect Winston to face some pressure this weekend, which could increase his trigger-happy tendencies resulting in a few picks. 
ROSTERED: 22.1%
Los Angeles Chargers D/ST
The Chargers kick off their season on the road at the Washington Football Team this year in a pretty good spot. While the Football Team did manage to sneak into the playoffs last season, it is worth noting they had one of the worst offenses in the NFL last season coming in at 29th in yards per game. With an upgrade to Ryan Fitzpatrick at QB this season, it is likely we see that number creep up a bit but I still have very little confidence in Washington's offense.
Anyone who has watched Ryan Fitzpatrick play over the last few years knows he is extremely unpredictable. Over the last four seasons, he's averaged a QBR of 66.07 and .94 INTs per game, which I don't think many would deem to be setting the world on fire. But enough Football Team slander, let's look at the Chargers' defense. Last season their defense had 196 QB pressures, ranking them second in the NFL.  While the team did lose OLB Melvin Ingram, they were able to bolster their secondary with the addition of Asante Samuel Jr. and the return of All-Pro Safety Derwin James from injury. Additionally, Joey Bosa missed four games last season with two separate concussions but he will be on the field this Sunday, facing an OL which allowed the second-most sacks last season.
ROSTERED: 3%
Week Two Defenses
Green Bay Packers D/ST
Hey, might as well just hold on to them for another week, right? I already talked about how I like this Packers defense particularly based on last year's sack percentage. But I'll also add on the fact that they have a top ten, almost top 5 secondary lead by Jaire Alexander, Adrian Amos, and Darnell Savage. So I don't need to beat the dead horse here, this defense is extremely underrated. 
Enter the Detroit Lions, do I have to keep going to mention why the Packers are a great start here? The Lions, unsurprisingly to most were in the bottom half of the NFL in both yards per game and points per game last year. Additionally, to make matters worse they lost their franchise QB in Matt Stafford, replacing him with Jared Goff; and lost their WR1 and 2 in Kenny Golladay and Marvin Jones. With one of the worst receiving corps in the NFL, it's hard to imagine Jared Goff getting much better than he was with the Rams. Just start the Packers in week two and let them go to work.
ROSTERED: 22.1%
Chicago Bears D/ST
The Bears will certainly fly under the radar in week one, as they face a tough matchup in the Los Angeles Rams. However, things should look up in week two when they head to Cincinnati. Right now it's a bit hard to get a full read on this Bengals offense as there are some question marks around Joe Burrow coming off of both an ACL and MCL injury last year. But regardless of Burrow's play, there is still a pretty big mismatch in this game.
The Bengals likely will have a bottom 10 offensive line which will face off against a top 10 front seven in week two. This is essentially what this call boils down to for me. We should see lots of pressure on Burrow which tends to lead to inaccurate throws, as well as smaller holes for Mixon to run through.  I would expect this to be a relatively low-scoring game on both sides which should bode well for those who back the Bears defense. This Chicago defense could be one of the better defenses to stream safely on a week-to-week basis.
ROSTERED: 10.6%
Week Three Defenses
Arizona Cardinals D/ST
In week three the much-improved Cardinals take on the Jaguars in Jacksonville; in what should be a cakewalk of a game. A combination of a weak Jags offense and decent Cardinals defense puts them in a good spot here from a fantasy perspective. While the Patrick Peterson era in Arizona is over, the additions of  LB Zaven Collins and DE/DT J.J. Watt should overall make them a better unit. In particular, I see the addition of J.J. Watt as huge to improve upon what was already a defense that was top five in the NFL in sacks last year with 48.
On the opposite side of things in week three we have the Jaguars, led by a rookie QB in Trevor Lawrence and first-year head coach in Urban Meyer. While the Jags have made some acquisitions to try to help Lawrence out, the fact of the matter is they literally did nothing to improve their o-line; as they return all five starters from what was a below-average group last year. I think this will be evident all year, especially in week three with Chandler Jones and J.J. Watt chasing the golden boy, Lawrence all game. The Cardinals are not among the elite defenses, but their matchup makes them one to stream this week.
ROSTERED: 5.8%
New York Jets D/ST
Over the last few years saying anything positive about the Jets has been difficult but here it goes: Jets are a sneaky good defense this year. Additions of D-linemen like Vinny Curry, Shaq Lawson, Sheldon Rankins, and Carl Lawson have vaulted this defensive line to what is likely a top ten unit in the league. Based on this you could probably put together the main reason I like them here in week three, a mismatch on the line of scrimmage. The Broncos are projected to be a bottom third offensive line unit which won't do any favors to a team with shaky QB play. While Bridgewater has shown flashes I think the inability the team had to run block last season (57.2 Run Blocking Grade via PFF) will carry over this year and may force Teddy to try to do too much. 
ROSTERED: 3.5%
Week Four Defenses
Chicago Bears D/ST
In week four we go back to the Bears for a solid streaming option lined up against the Lions. I've already talked about both these teams in this article but in case you forgot the Bears have a great front seven and they're facing what should be an abysmal Lions offense. While the Lions are certainly building a pretty solid offensive line, I just don't think they'll be able to give Goff enough time to do much of anything. While the Bears certainly don't have an outstanding secondary, I would still put them in the top 20 in the league and against a bottom five receiving corps I'll just say don't hold your breath for a shootout.  The Bears are a great value among defenses to stream here, you won't regret it.
ROSTERED: 10.6%
Tennessee Titans D/ST
Our final streaming defense of September brings us to the Titans' defense against the New York Jets. When looking at this Titans defense the first thing we see is the loss of Jadevon Clowney and the addition of Bud Dupree, who they signed this offseason. Overall this seems a rather even swap of talent as Clowney failed to live up to expectations in Tennessee.
Additionally, the Titans added former college standout Caleb Farley and veteran Janoris Jenkins who should bolster a secondary that saw Adoree Jackson leave in free agency. Overall, while the Titans are still a decent defense this play mostly comes down to a fade of the Jets. With a rookie quarterback and new head coach I just find it hard to put any stock into the Jets' offense being very good. 
ROSTERED: 4%
RELATED CONTENT
DraftKings NFL Thursday Night Football Picks: Cowboys vs. Buccaneers
Impact Rookies to Draft for 2021
Week 1 Fantasy Football Injury Report