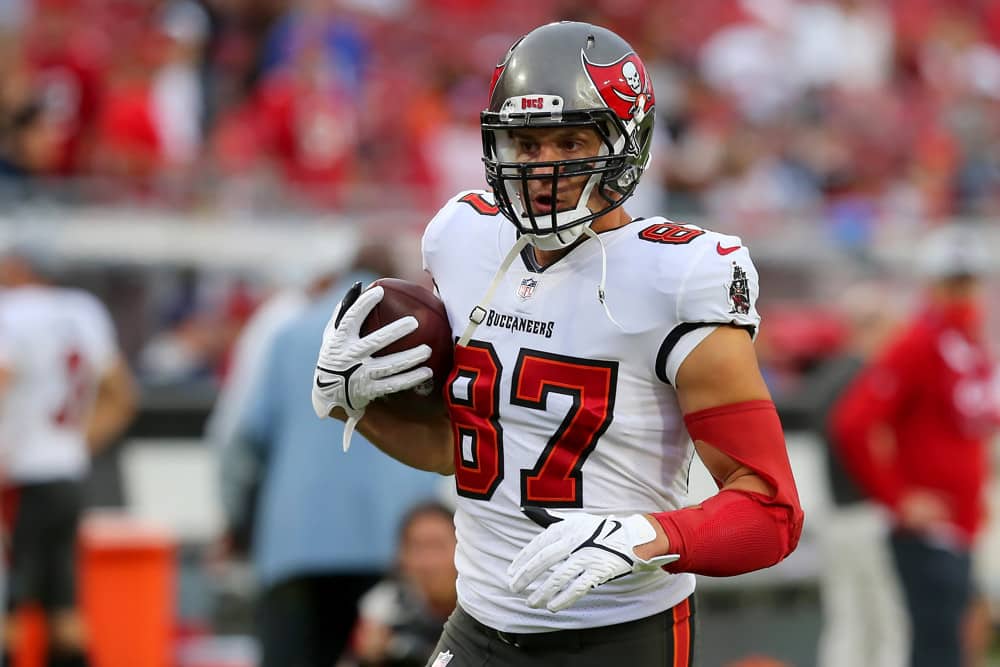 Week one of the regular season in the NFL returns and along with it the return of the NFL DraftKings Thursday Night Football picks. The season kicks off with Tampa Bay starting their 2020 title defense against the Dallas Cowboys. Tom Brady leads the Bucs for a second season while America's Team welcomes back their franchise arm, Dak Prescott to the field.
Not a lot has changed offensively for Tampa Bay in the offseason. Both of the main running backs are returning as well as the core wideouts and tight ends. Dallas also hasn't seen too many drastic changes on their end of the ball either. The return of Prescott notwithstanding, the major players surrounding him are back again as well. Once again the NFL plays on Thursday night and we get the chance to play some daily fantasy on DraftKings.
As always, the players below are not meant to be considered a "core four." These are simply players to consider as you are building your lineups. Play one, play them all, it is entirely up to you. My job is to help you see the reasoning behind selecting these players and how they can help you win.
EXCLUSIVE SGPN FANTASY CONTENT
SGPN Fantasy Football Projections
SGPN Fantasy Football Rankings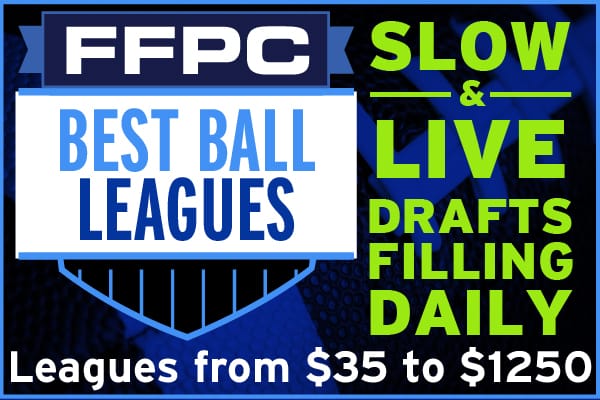 DraftKings NFL Thursday Night Football Picks: Cowboys vs. Buccaneers
Chris Godwin – Captain $12,900; Flex $8,600 (WR) Tampa Bay
There is little doubt that Mike Evans is the main attraction in the Tampa passing attack. Despite that, Chris Godwin has managed to enjoy a more than a decent measure of success. In 2019, he produced his first 1,000-yard season under Jameis Winston. Four games on the inactive list derailed his chances at the second one in a row last season. Even still, he managed to amass 840 yards and 7 touchdowns in his 12 games.
Injury report for Thursday night's Cowboys-Bucs opener with Jordan Whitehead being ruled out and Chris Godwin ready to go: pic.twitter.com/4onP6eEXuo

— Adam Schefter (@AdamSchefter) September 8, 2021
In his lone preseason outing, Godwin caught both of his targets for 84 yards and a touchdown. He outpaced Evans in the game as his fellow wideout grabbed only two of his three looks for 20 yards. While the first Buccaneers' first team did not see the field much in the three early warmup games, the reports from camp seem to favor Godwin heading into the regular season. Keep an eye on the injury report for this one though. Godwin was limited in practice earlier this week. That said, he was a full participant on Wednesday which means it should be safe to load him up in your NFL Thursday Night Football rosters.
CeeDee Lamb – Captain $12,300; Flex $8,200 (WR) Dallas
Expectations are high for CeeDee Lamb heading into the 2021 season. The young standout is fresh off of an outstanding rookie season in which he almost topped the 1,000-yard mark. He emerged as the Cowboys' number two receiving threat behind Amari Cooper. What's more impressive is that he accomplished a majority of this without Dak Prescott throwing him the ball. Lamb produced eye-popping numbers with Andy Dalton under center for most of the season.
https://twitter.com/PFF/status/1435256634499084291
As was the case with many starters this preseason, Lamb saw very limited game action. His stint on the COVID list accounted for some of that as well. In spite of that, he will once again be catching passes from his franchise quarterback and that makes him dangerous. Dallas is desperate to reassert themselves as one of the better teams in the league after a disappointing 2020 showing. Expect them to utilize all of their weapons early and often. This puts Lamb, who has already lit the social media world afire with some of his catches in camp, squarely in the line of fire.
Rob Gronkowski – Captain $8,100; Flex $5,400 (TE) Tampa Bay
Once again, Rob Gronkowski will start a season as a defending Super Bowl champion. Alongside him, as always, is his quarterback, Tom Brady. The two are among the most celebrated duos in the game with record after record to prove it. Gronk's first year back from semi-retirement wasn't his most explosive, but effective nonetheless. He finished third in every receiving metric amongst the Tampa Bay pass catchers. Gronkowski seemingly did not miss a beat from his brief time apart from Brady.
"The nights gonna be pretty special…what I'm most excited about is having fans back out there." @dallascowboys vs @Buccaneers is 6 days away!@RobGronkowski joined #GMFB to tell us what he's most excited about. pic.twitter.com/7YylojWwwz

— Good Morning Football (@gmfb) September 3, 2021
Now back for round two in Florida, Gronk says he "feels better," having another year with the Buccaneers playbook. This is promising coming from a grizzled veteran who finished the last game of the season with six catches for 67 yards and two touchdowns. Of course, that game was the biggest one of them all. That said, something about the beginning of a new season seems to bring the best out of the best. Gronk might not make for the best cash game play this week, or any week really. No, his value comes from his touchdown potential which makes him a fantastic tournament option. The first game of the 2021 season, the only game on the slate, the elements are all there for a Gronk spike on national television and in your NFL Thursday Night Football lineups.
Ronald Jones II – Captain $7,500; Flex $5,000 (RB) Tampa Bay
The Ronald Jones II hate has taken on a life of its own in the offseason. Maybe it was the fact that Leonard Fournette came in to steal a bit of his thunder last season. Or, maybe it's because he is not flashy enough to grab all the headlines. Whatever the reason, it should probably stop. In spite of all that distraction, Jones was just shy of a 1,000-yard season last year. He clocked in at 978 yards in the regular season. It very well could have been a bigger year was it not for a two-game ride on the COVID-19 list.
https://twitter.com/Buccaneers/status/1431781462127304705
Flexing Ronald Jones this week is all but a no-brainer. Tampa Bay's offense is not likely to slow down much from last season. Although it's easy to get caught up in the timeshare role he'll play with Fournette. That said, for the purposes of week one and for your DraftKings lineups, having a piece of the Bucs rushing attack is a must. Either they steamroll the Cowboys and Jones gets a ton of mop-up work, or, the game is close and they lean on him. No matter the situation, you know Jones will be involved. At his price, it might even be wise to slide him in as a captain in a lineup or two.
More Fantasy Football Content
The Flowchart 2021 Introduction – DraftKings NFL DFS Strategy