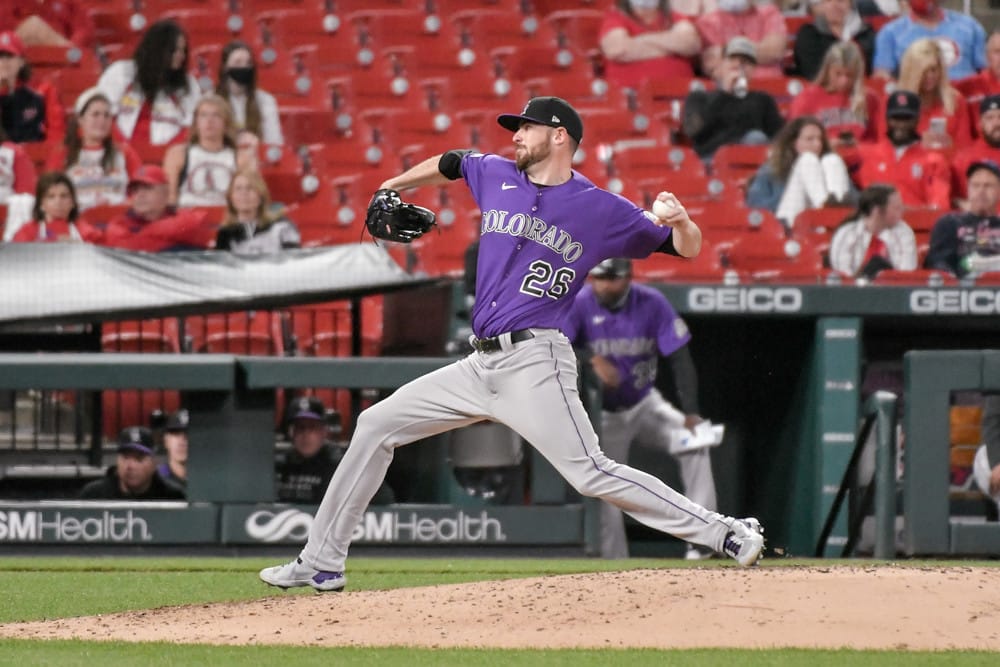 Daily Picks: MLB Player Props
Another Saturday is here and a day full of baseball games with daily picks of MLB player props. Last week I went 2-1 on the player props and I hope to keep the momentum going for this weekend! There are three MLB player props I will be betting on for the games today. Let me get right into it!

Austin Gomber is a pitcher I want to back as far a player prop bet, especially pitching at Coors Field. He is one of the pitchers who have a significant difference between his home and road splits. In fact, on the road Gomber's ERA is 5.06 and at home he has an ERA of 0.95.  Gomber will face the Brewers tonight, who have the third most strikeouts against left-handed pitching over the last 15 days. I fully expect Gomber to continue his dominance at home against the struggling Brewers.
Chris Bassitt is arguably the A's best pitcher and anytime I get a chance to cash against the Yankees I'll take it. Bassitt is a monster on the road this season. In fact, he is 4-0 with 3.98 ERA on the road this season. Furthermore, Bassitt has pitched 40 2/3 inning on the road, recording 49 strikeouts. Compare that to his home stats – he has pitched 46 innings, recording seven fewer strikeouts. The A's take on the Yankees this weekend, and to say the Yankees offense is struggling is an understatement. I fully expect Bassitt to take advantage of New York's struggles.

Rafael Devers is the best hitter in the Red Sox lineup and a huge advantage he has is that he is a left-handed batter. The Red Sox will be going up against Brad Keller, who is struggling. In fact, left-handed hitters are batting .316, with an OBP of .388, and slugging .497, with an OPS of .884. Furthermore, six of the nine home runs Keller has allowed have been from left-handed hitting. I expect to see an offensive explosion in this game today, especially from the Red Sox.
[pickup_prop id="4844″]
MLB Related: