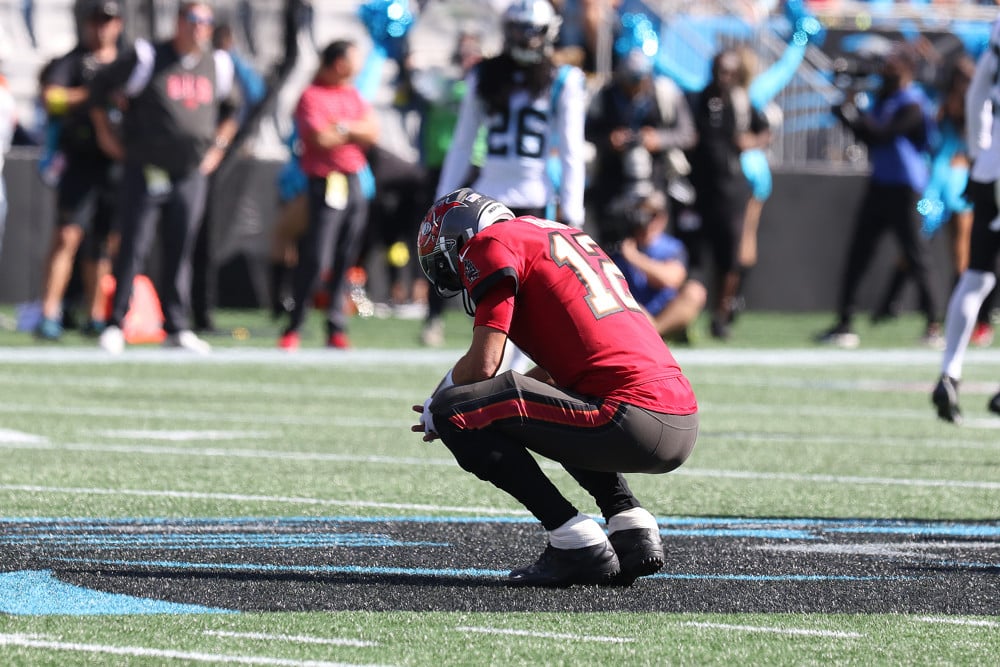 Fantasy football is a great game enjoyed by over 40 million Americans each year. This time of year, we all get excited about draft parties and talking crap to our buddies about who is going to win the league this year and which players we are all chips in on (Justin Fields for me this year).
A trophy, a little cash, bragging rights, whatever it might be, the winner of your league gets all the credit and recognition, even if it's the guy who auto-drafted. But what about the guy who finishes last?
He shouldn't just get away with being horrible at fantasy football. There has to be a punishment! This is also a good way to keep everyone active the entire season. Every league is different, from getting a tattoo to a license plate holder letting the world know you were the worst. Here are 10 punishments to consider for your league this year. Go here for more info on NFL fantasy.
MORE SGPN FANTASY FOOTBALL CONTENT
Follow SGPN Fantasy Football on Youtube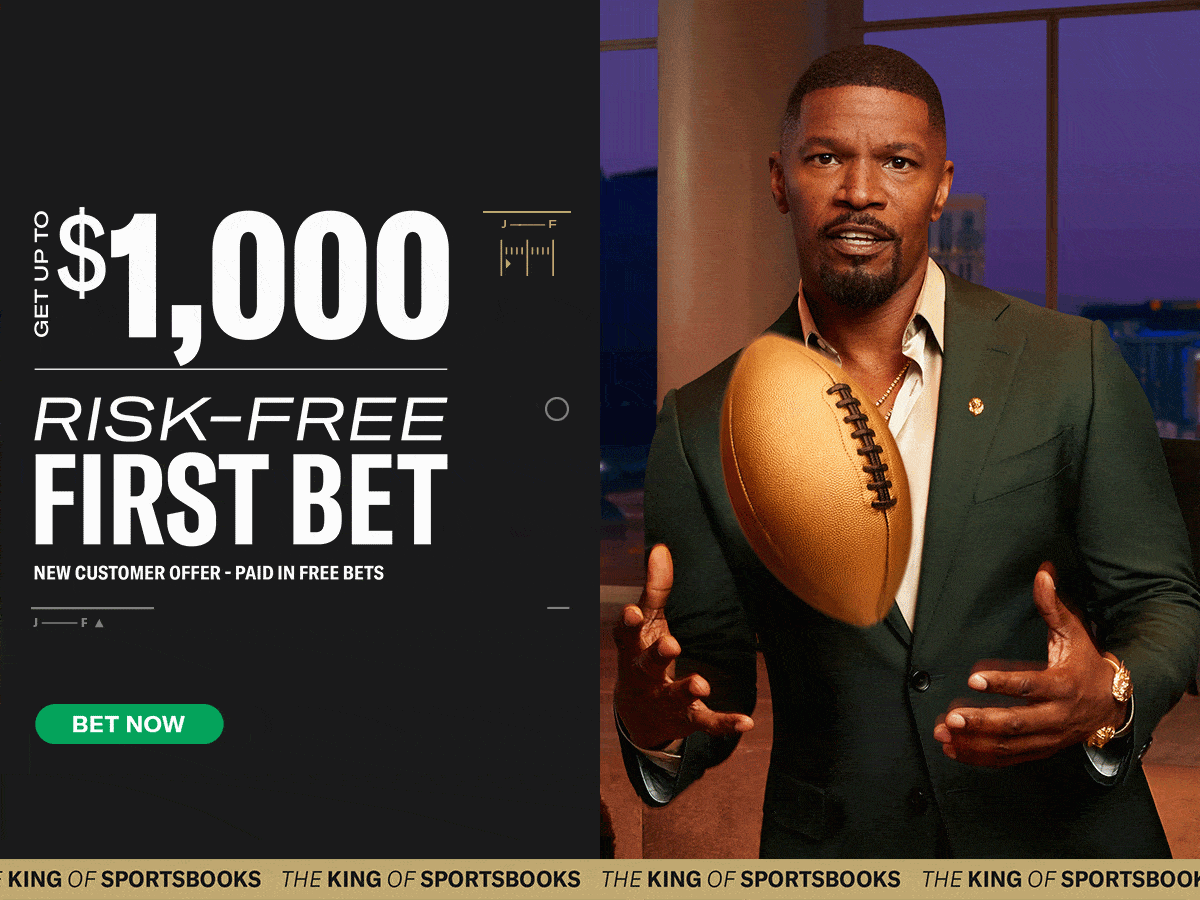 10 Last Place Fantasy Football Punishments for Your League
24 Hours of Waffle House (or IHOP)
Lee Sanderlin went viral on social media in 2021 when he posted about his punishment for coming in last in his fantasy football league. He had to spend 24 hours at Waffle House, with each waffle he ate taking one hour off the clock. Lee had a fun time with it, sharing all the exploits and happenings of the Waffle House throughout his stay.
Playing in a U.S. Open Golf Qualifier
I'm sure my friends on the Golf Gambling Podcast are all about this punishment. John Eckert of Overland Park, Kansas, came in last place in his league in 2021. The punishment was to play the U.S. Open Qualifier in Kansas City at the Oakwood Country Club.
John's day probably looked better than mine would have, but that's a low bar. John went 35 over par in his first 13 holes and finished with a 112. Legend has it he's still haunted by his 10-foot tee shot on hole 10.
The Calendar Shoot
Looking for a fun gift for the new year? Look no further. The loser of the league has to do a calendar shoot. The catch, each person in the league selects the outfit and poses the loser has to do. Whether it's recreating Prince Fielder's home run pose from the cover of ESPN the Magazine's Body Issue like Henry Stern once did, laying on a bed covered in rose petals, or dressing up in a cute tutu. You are sure to get a full year's worth of laughs for the whole league from this one.
Beer Me, Loser!
This is a good one if you hold your draft in person every year, and it isn't pricey like some other options. Last year's fantasy loser is this year's bartender. Every time someone needs another beer, adult beverage, or pop, it's their job to get it. Of course, it'll be funny to watch him get up and grab a beer for Joe and sit back down just in time for you to take that last swing and summon the bartender. Just be careful how rude you get. You might be next year's bartender.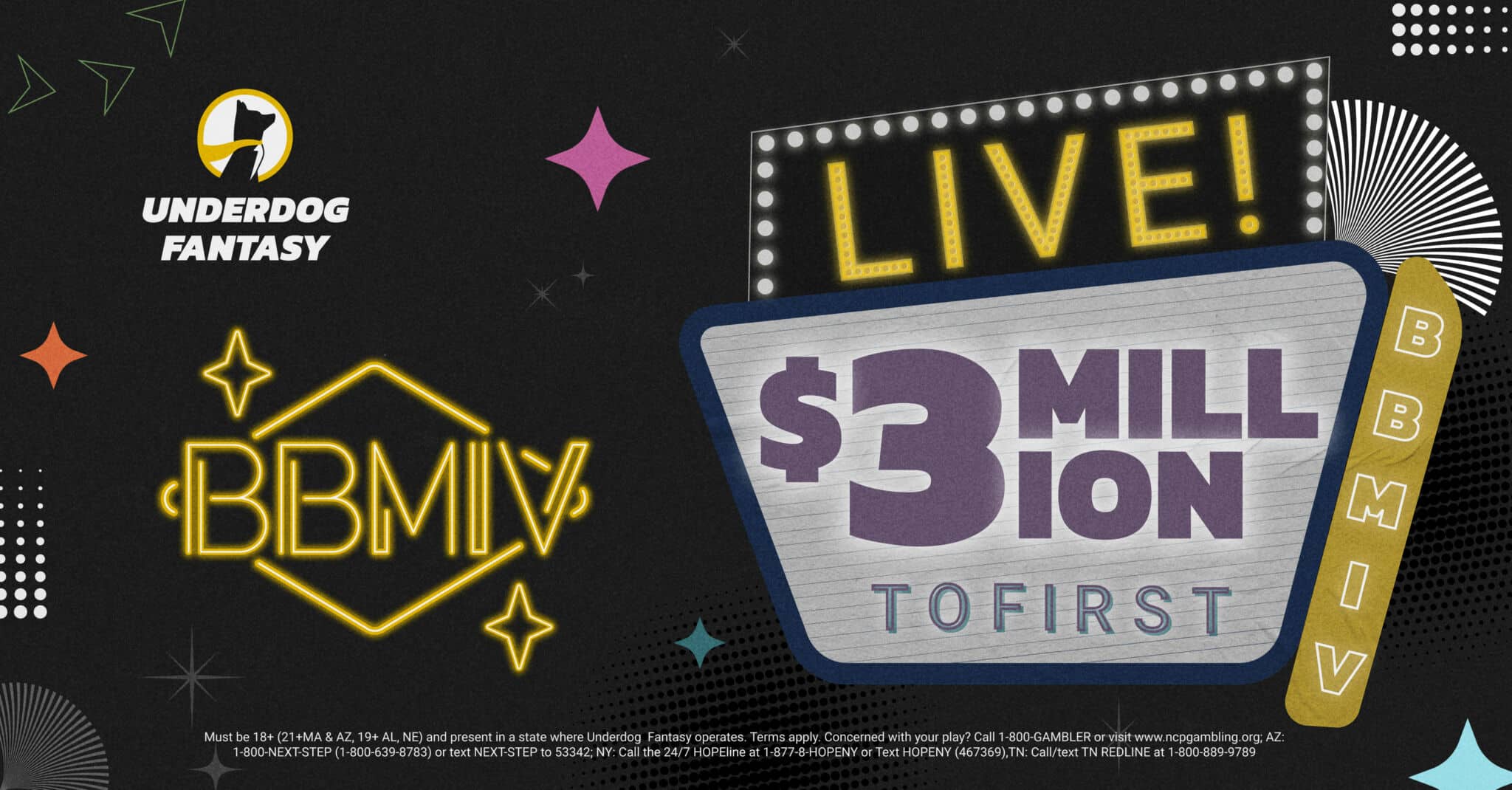 Standing on the Side of the Road with a Sign
Here's another economically efficient way to hand down a punishment. Buy a cheap wig and dress at Goodwill, some poster board, and markers, and you are all set. "I SUCK AT FANTASY FOOTBALL" is the most effective way to get the point across. "Honk if you want to see me dance" is a good one, and you can get creative with what is put on the sign. If it's a slow news day in town, maybe you give the local news channel a heads up on what time your league mate will be standing near a busy roadway and make them regret sucking at fantasy football.
Open Mic Night at the Comedy Club
Another simple but embarrassing punishment here. The loser of the league has to do a five or 10-minute routine at the local open mic night. You didn't think it would be that easy, did you? Of course not! Using a little Impractical Joker's take on this, the rest of the league mates write the jokes on 3×5 cards. The loser doesn't get the cards until it's time to go on stage and has to read the jokes live for the first time. Because why pre-read when you might get it right the first time?
A Questionable Transaction
The loser has to go to the store and buy a collection of things that look… Ah, Suspicious. What those items are can be determined by the league as a collective or the league winner as a reward. Duct tape, a shovel, a Barbie doll, and a candy bar. Or maybe it's the biggest cucumber in the store, some lube, and the Magnum-size condoms. No self-checkout is allowed here. They must go to a real-life cashier and discuss what they are purchasing (hopefully without getting arrested.)
Date Night
Here's another awkward way to embarrass your fantasy football league loser. Date night, with an inflatable date. These come in both men's and women's versions (don't ask me how I know that). So, nobody is off the hook on this one. The loser must go to a sit-down restaurant and treat the inflatable as if it were their real date.
When the host asks how many for you tonight, you say, "A table for two" look at your "date" and ask if they'd like a booth or table, then respond as if they answered your question. The loser must order both drink and food for the date and engage in conversation throughout the night while occasionally "feeding" them some of the meal.
The Beer Mile
Whether your league is full of beer drinkers, fitness freaks, or both, this punishment will fit. It's a simple one, but still plenty of fun. The fantasy football league loser has to dress up (this seems to be a common theme, but makes all of these so much more fun) and do the classic Beer mile. Go to a ¼ mile track, and drink one beer each lap for all four laps. Video and pictures for social media are highly encouraged!
The Wheel of Punishment
If you want to change it up every year or do not even know what the punishment would be, create the Wheel of Punishment. Each league member adds something league-approved to the wheel, and the loser spins it to determine their fate. The outcomes could range from the classic T-shirt or license plate holder to the sign guy or waffle house. Be careful what you put on the wheel because if you lose, you may have decided your own fate.