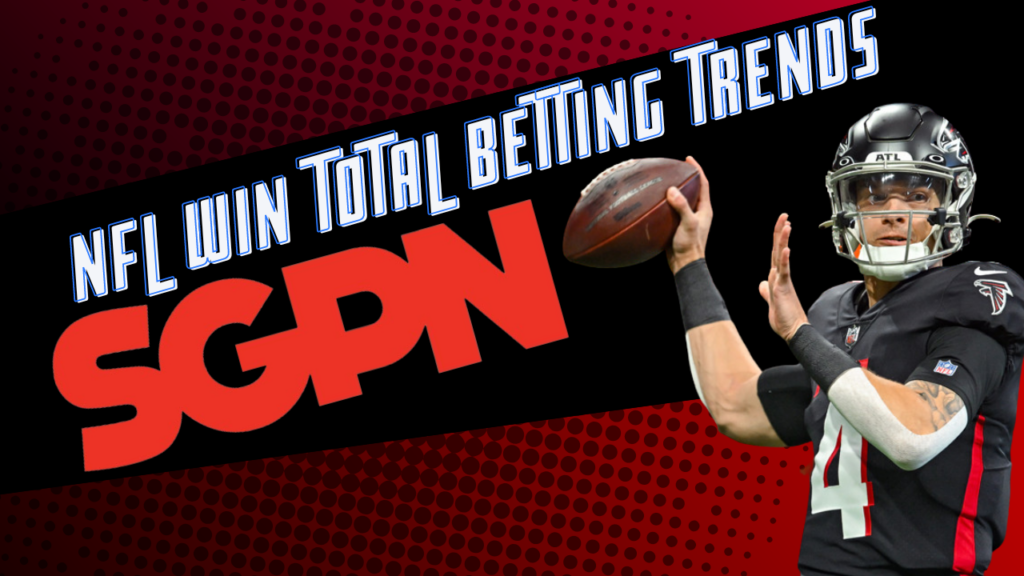 The NFL win totals have changed slightly with the move to a 17-game season. But there are still trends that you can use to help make your betting decisions. Teams change so much over the offseason between free agency and the draft. It isn't as easy as just looking at last year's win totals.
The NFL has done a lot to create parody, adding an extra level of difficulty. The strength of the schedule changes everything. First, we will look at the strength of the schedule and how schedules change every year. Then, we will examine how coaching or quarterback changes can affect win totals.
NFL Win Total Trends, Tips, and Bets to Make in 2023
How do they create the NFL Schedule?
Six games against their divisional opponents, each team once at home and away.
The NFL uses a rotation to ensure each team plays one another at least once every four years.
Four games against teams from a division in the other conference.
Four games against a division from the same conference.
Two games against teams from the two remaining divisions in their own conference, one home game, and one away game.
Matchups are based on division rankings in the previous season.
The 17th game is an additional game against a non-conference opponent using last year's rankings to decide matchups.
The divisional winners will match up, while the last-place teams will match up, and so forth.
The divisions with the easiest strength of schedule are the AFC South and NFC South. Partly because these are some of the worst teams in football, and they play against each other. The Falcons have the easiest strength of schedule, followed by the Saints. The Buccaneers have the 11th easiest schedule, and the Panthers have the 6th easiest schedule.
The AFC South is similar. The Texans have the third easiest schedule, followed by the Colts (4th) and Titans (5th). The Jaguars won the division and have the toughest strength of schedule in this division and the 10th easiest in the league.
The divisions with the toughest schedules are the AFC and NFC East. These divisions combine for the eight most difficult schedules in the league based on the strength of the schedule. Of course, things can always change over the offseason and as the season starts with injuries as well as other factors. But, these divisions will definitely not be giving out any easy wins and will make it tough on each other. Let's look at some recent trends to help figure out where we should be placing our bets.
Double Digit Wins
Since 1990, there have been about 5.5 teams that have won double digits each year. This has changed a little bit with the 17-game season. In the last two seasons, we have seen nine teams in 2022 and 12 teams in 2021. So that one extra game has almost doubled the number of teams with double-digit wins.
Only six teams are projected to win at least ten games this year. The only two NFC teams are the Eagles (10.5) and the 49ers (11.5). The four AFC teams are the Chiefs (11.5), Bengals (11.5), Bills (10.5), and the Jaguars (10.5).
Let's look at teams that are at the 9.5 mark. We have seen 10.5 teams in the last two seasons eclipse ten wins and at least nine. We have two or three more teams that should get over ten wins. The teams with 9.5 win totals are the Browns, Lions, Cowboys, Chargers, Saints, Jets, Ravens, and Dolphins.
The Lions are an up-and-coming team; they have not had ten wins or more since 2014. But, this year, they are going to do it. They, unfortunately, get the Chiefs in Week 1, a game they are not likely to win. But they get a mini-bye week after that and are the current favorites to win the division. Detroit had nine wins last season, and with Aaron Rodgers out of town, they will get to at least 10.
The Jets are another up-and-coming team that has fastly built through the draft. They won seven games last year with a combination of Mike White, Zach Wilson, and Joe Flacco. New York made a big splash this offseason by acquiring Aaron Rodgers. They have a tough schedule and a tough division, but Aaron Rodgers is a substantial upgrade. I am sprinkling some money on the Jets to hit that over 9.5.
The Los Angeles Chargers are loaded and have one of the most stacked offenses in the league. They added Quentin Johnston to help Justin Herbert, and they also added Kellen Moore. A healthy Justin Herbert and Keenan Allen could make this a dangerous team in 2023. I will also add the Chargers to my 10-win squads.
Los Angeles Chargers – Over 9.5 wins (- 128)
New York Jets – Over 9.5 wins (-134)
Detroit Lions – Over 9.5 wins (-122)
New Head Coaches
When a team has a new head coach, it almost always means the team did not do well last season. This year we had only five new head coaches. The five teams were picking in the top ten of the NFL Draft. The win totals for each of these teams are near the bottom of the league again. Research shows that teams will increase their win totals by 63% with new head coaches.
The Arizona Cardinals are projected to win 4.5 games. Their quarterback is on the mend, and they have no reason to rush him out there. They have one of the worst rosters in football and are most certainly looking towards 2024. So we could see Clayton Tune start the majority of games for this season in 2023.
Arizona Cardinals Under 4.5 wins (-114)
The Indianapolis Colts are projected to win 6.5 games, and the Carolina Panthers are projected to win 7.5 games between the AFC and NFC South. I believe in both head coaches and believe strongly in how bad their divisions are. The NFC South quarterbacks are Bryce Young, Desmond Ridder, Derek Carr, and Baker Mayfield currently.
The AFC South is not much better with all of their rookie quarterbacks (Richardson, Levis, and Stroud). We could see Ryan Tannehill for the majority of the season, but the team could turn to Will Levis. Other than Trevor Lawrence, these divisions have the worst quarterbacks in the league.
Give me over for both teams.
Indianapolis Colts Over 6.5 wins (-118)
Carolina Panthers Over 7.5 wins (-122)
The Houston Texans have not won more than four games since 2019, and I am taking the under on their 6.5. Although they have an easy schedule, they still have a bottom-five roster. All the more reason for the Arizona Cardinals to pack it in for 2024, as they own the Texans' pick as well as their own.
Houston Texans under 6.5 wins (-144)
The Denver Broncos are tough because they have a fairly good roster, and they have added a Hall of Fame coach. Unfortunately, this team was a disaster last year. Their big additions at both quarterback, as well as a coach, were massive failures. They invested heavily in the offensive and defensive lines this season and overhauled the coaching staff. Their 8.5-win total is really difficult in a tough division with a team that finished bottom five last year.
Denver Broncos over 8.5 wins (+106)
Rookie Quarterbacks
Rookie quarterbacks have helped their teams win more games, but the bar is set pretty low. Typically if a team is drafting and starting a rookie quarterback, they are picking at the top of the NFL Draft. This typically means a bad roster and often a new head coach as well.
This year is very much the same, and we have three rookie quarterbacks that went in the first round. We expect all of them to start the majority of the season. Will Levis is a big question mark; Mike Clay is projecting him only to start three games this season. Although Rookie quarterbacks have increased their team win totals by roughly 50%, I do not think any of the rookie quarterbacks will achieve their win totals this season. These 50% increases go from 1-2 or 2-4, not four to eight wins.
Ironically, players drafted later affected their team win totals more. Quarterbacks who had the most wins their rookie season recently were Day 3 picks, Dak Prescott and Russell Wilson. Lamar Jackson was picked at the end of the first round and achieved ten wins in his rookie season. Mac Jones was the 5th quarterback in his class and also won ten games.
I will take the Houston Texans under 6.5 wins.
Houston Texans under 6.5 wins (-144)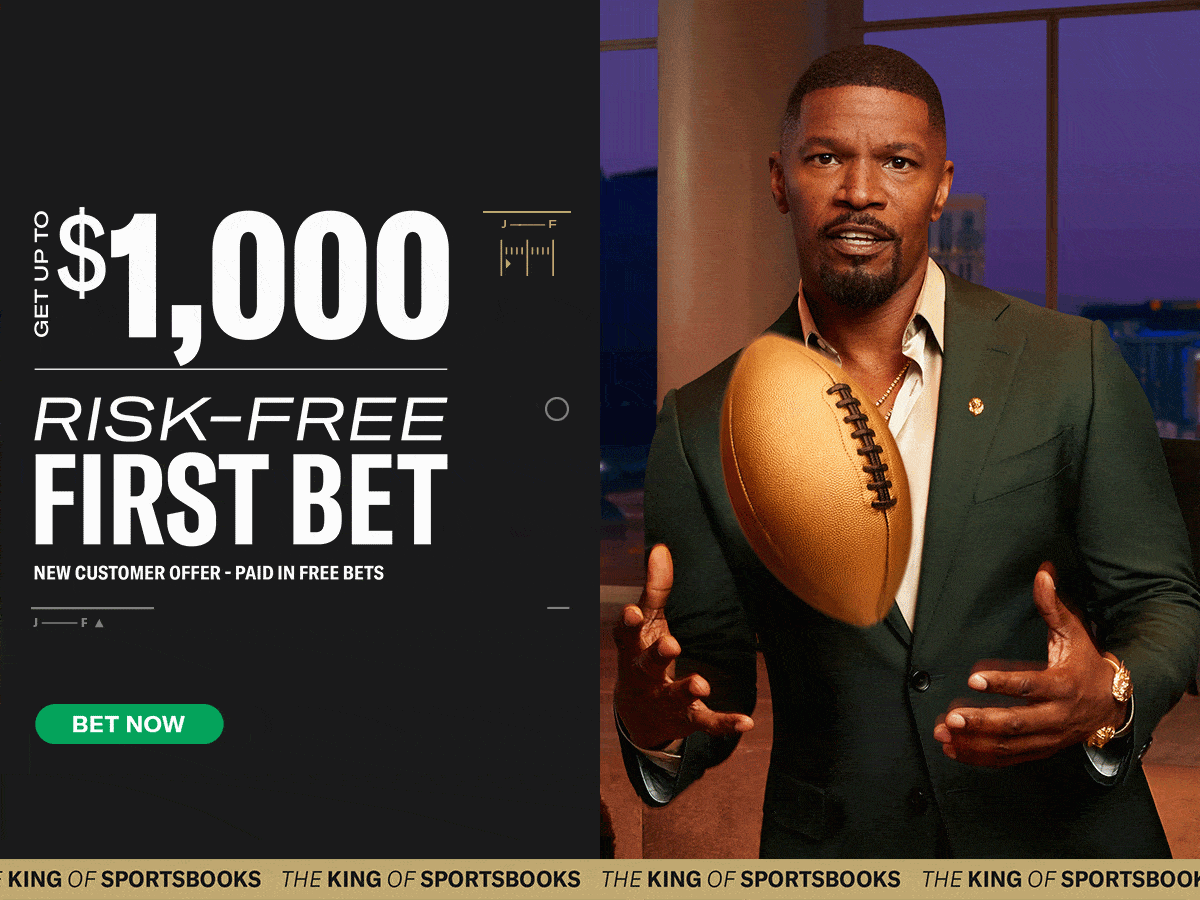 Super Bowl Winners
The Chiefs brought back the majority of their team and coaching staff. They lost Eric Bienemy in coaching free agency and both of their starting offensive tackles. The Chiefs also lost Juju Smith-Schuster to the Patriots. The team added two offensive tackles in free agency and has promoted Matt Nagy to offensive coordinator. Their number at 11.5 is difficult, but this is a number that the majority still expect them to hit.
I do as well; give me the Chiefs over 11.5.
Kansas City Chiefs over 11.5 wins (-128)
Kansas City Chiefs to Win AFC West (-160)
Chiefs to Win AFC Conference (+350)
Chiefs to Win Super Bowl (+600)

Super Bowl Losers
The Super Bowl hangover can be real, and there are a lot of factors. First, teams will have a more difficult schedule the following season, as discussed earlier. Second, NFL Free Agency is known for picking apart playoff teams, especially the Super Bowl teams. Not only do they lose players in free agency, but their coaching staffs usually lose a lot of pieces as well.
The Eagles this year lost major pieces on defense and on the offensive line, but they also lost both of their coordinators. They lost several other coaches in the process as well.
The Eagles still had a great offseason, resigning a lot of players and having a great draft class. They also added some pieces in free agency or via trade, most notably D'Andre Swift. As a result, the Eagles are projected for 10.5 wins. Despite all of the changes and increased difficulty, the Super Bowl Losers have hit double-digit wins in 12 of the last 13 seasons. The Eagles have a tough schedule, but they should be able to hit the 11 mark.
Give me the Eagles Over and Win the NFC East
Philadelphia Eagles Over 10.5 Wins (-158)
Philadelphia Eagles Win NFC East (+100)
Eagles NFC Championship Winner (+300)
Eagles to Win the Super Bowl (+650)
PFF's Pro-Adjusted Wins Above Average
PFF examined which positions created the most wins to look at position value for first-round picks. Their studies showed that the three positions that had the biggest impact on win totals were quarterbacks, defensive backs, and wide receivers. These positions created 21% (WR), 26% (DBs), and 53% (QBs) win above expectations. No other position had over 10%. Conversely, positions that impacted wins the least were Center (2.5%), HB (2.99%), and DL (4.3%).
The Green Bay Packers have not won less than eight games in a season under Matt LaFleur. Last season was their first season without Davante Adams, and this year they will also be without Aaron Rodgers. This is a new era, and their mark is set at 7.5 games. This is a tough division, and we have not yet seen anything to make us believe in Jordan Love.
Give me the under here while the Packers hit the reset button.
Green Bay Packers Under 7.5 wins (+100)
Best Chances to Go from Worst to First
Teams go from worst to first in the NFL almost every year. But who is the most likely to do it? Sometimes an injury can cause a team to finish worst, and that player returning helps them rebound quickly. Unfortunate injuries can turn a division upside down. A competitive division can also create some quick turnover. The Bengals did it in 2021, and the Jaguars did it in 2022. But going from worst to first is a tall task that doesn't happen often.
The eight teams that finished last in 2022 were the following: Bears, Broncos, Browns, Cardinals, Commanders, Falcons, Jets, and Texans. The two teams that I believe have realistic chances of pulling this off would be the Atlanta Falcons and the New York Jets.
The Jets improved tremendously on both sides of the ball last season and added Aaron Rodgers. Josh Allen and the Buffalo Bills stand in their way as well as the Miami Dolphins. I do think the Rodgers move closes the gap, and the Jets could pull this off.
The Falcons are in a division that did not have a single-team crack .500 last year. That team also saw their quarterback retire. Desmond Ridder went .500 in his games last season, and this team was very aggressive in free agency. They also added Bijan Robinson behind the league's 3rd best-rushing offense in 2022. This is a bad division and is up for grabs.
Atlanta Falcons to Win the NFC South (+230)
New York Jets to Win the AFC East (+250)
Other Odds to Win division:
Cleveland Browns +360 Odds
Chicago Bears +380 Odds
Denver Broncos +550 Odds
Houston Texans +800 Odds
Washington Commanders +1000 Odds
Arizona Cardinals +2400 Odds