After much assumption an undefeated Michigan will meet an undefeated Ohio State in Columbus. Is it for all the marbles though? The talk of the town is, can a 1-loss Michigan or Ohio State still get into the college football playoff? Also, we saw former No. 5 Tennessee's playoff hopes drown away in a South Carolina beat down. Lots of talking heads are debating who should be ranked higher. Eye test this, strength of schedule that. The bottom line is, how do we dissect this new set of College Football Playoff Top 25 rankings to bet on these teams this upcoming week? Can we get some bowl projections too? The Sports Gambling Podcast Network will provide you with insight into the Week 12 College Football betting odds and more.

College Football Playoff Top 25 Rankings
1. Georgia Bulldogs (11-0)
Week 13: WynnBET (-35.5) Georgia vs Georgia Tech
The Georgia Bulldogs found themselves in a dogfight with the Wildcats of Kentucky in week 12. Georgia won on the road 16-6 in a game where Stetson Bennett only threw for 116 yards. Kenny McIntosh was able to put the Bulldogs on his back with 143 yards on 19 carries. Georgia Tech will play in between the hedges in Week 13 as 35.5-point underdogs. Is it a look-ahead spot for Georgia in a rivalry game that takes place prior to the SEC Championship game?
2. Ohio State Buckeyes (11-0)
Week 13: (-7.5) Ohio State vs No. 3 Michigan
Ohio State had another blip in the radar in Week 12 with a 43-30 win over Maryland that they dressed up late. The committee currently has the Buckeyes ranked at No. 2 and therefore in the college football playoff. Third string running back Dallan Hayden ran for 146 yards and three touchdowns leading the offensive performance. On the defensive side of the ball Buckeye fans were delighted by a 10-tackle day from Tommy Eichenberg. Ohio State has "the team up North" on deck where they are favored by 7.5 points inside the Horseshoe.
3. Michigan Wolverines (11-0)
Week 13: WynnBET (+7.5) Michigan at No. 2 Ohio State
Michigan was involved in a scare against Illinois in Week 12. Top running back Heisman candidate Blake Corum ran for 108 yards and a touchdown in the first half but then suffered a knee injury. Propelled by some favorable decisions by the officials, and a game winning field goal with 10 seconds left, the Wolverines won the game 19-17. Michigan has some injury questions entering their Week 13 showdown with Ohio State. Their top two tight ends, Erick All and Luke Schoonmaker, could be out. Blake Corum will not be at 100%, and star defensive end Mike Morris is questionable as well. Listen to The College Football Experience's Week 13 Preview and Picks show to hear what Colby, Patty C, and Nick think about "The Game."
4. TCU Horned Frogs (11-0)
Week 13: WynnBET (-10) TCU vs Iowa State
In a wild final play the TCU Horned Frogs won against Baylor 29-28 in walk-off field goal fashion. In the fourth set of the College Football Playoff Top 25 rankings, TCU stays ranked at No. 4. Some still argue that TCU has played a tougher schedule than Ohio State and Michigan. Bottom line, the path to the college football playoff for the Horned Frogs is simple. If TCU wins out, then they get into the playoff. It is evident that with a loss TCU would not get a seat at the table because the committee does not respect the Big 12. Expect Sonny Dykes' squad to have a chip on their shoulder for the rest of the season as they control their own destiny. But could a Matt Campbell defensive minded Iowa State Cyclones team trip up the Horned Frogs?
5. LSU Tigers (8-2)
Week 13: (-10) LSU at Texas A&M
LSU devoured UAB during SEC Cupcake week in a 41-10 victory. It's infuriating that a two loss LSU team is ranked above other one loss teams. One reason is because LSU was blown out by Tennessee on their home field. Why is two-loss Tennessee ranked below two-loss LSU? The Tigers go to College Station in Week 13 and will play Georgia in the SEC Championship game. One loss knocks them out of consideration. But is a two loss SEC Champion guaranteed a seat at the table if TCU and Ohio State are undefeated, and Georgia, Michigan, USC, and Clemson have one loss?
6. USC Trojans (10-1)
Week 13: (-5) USC vs No. 15 Notre Dame
USC won a 48-45 lightning fight against their LA rivals UCLA. Heisman favorite Caleb Williams accounted threw for 470 yards, and Jordan Addison was on the receiving end of 178 of those yards in the winning effort. The Trojans are five-point favorites on Senior Night against Notre Dame. With an impressive performance against a common opponent of Ohio State and Clemson, USC could set their resume up to go toe to toe with those programs.
7. Alabama Crimson Tide (9-2)
Week 13: (-22) Alabama vs Auburn
Alabama enjoyed SEC Cupcake week with a 34-0 win against FCS Austin Peay. The Crimson Tide were rewarded and got moved up a spot by the college football playoff committee. It's ridiculous as they are now ranked above two-loss Tennessee, who beat Bama. The Iron Bowl returns to Tuscaloosa where Alabama will host Auburn as 22-point favorites.
8. Clemson Tigers (10-1)
Week 13: (-14.5) Clemson vs South Carolina
D.J. Uiagalelei played great and that's the difference between a dominating Clemson win and a close game for the Tigers. DJU threw for 226 and ran for 89 yards in a 40-10 route over Miami. Clemson has an outside shot to get into the college football playoff if they face North Carolina in the ACC Championship and the Tigers win out. Clemson is currently 14.5-point favorites against South Carolina who just beat Tennessee last week.
9. Oregon Ducks (9-2)
Week 13: WynnBET (-3) Oregon at Oregon State
Oregon sneaks back into the top ten of the College Football Playoff Top 25 rankings. The Ducks defeated Utah 20-17 in a Pac 12 heavyweight showdown in Week 12. The offense wasn't the reason for Oregon's win last Saturday however. It was Bennett Williams and the defense. Williams intercepted Utah quarterback Cameron Rising twice and totaled seven tackles and seven assists. Now Civil War rival Oregon State stands in their way of Pac 12 Championship game hopes. The Ducks are favored by a field goal.
10. Tennessee Volunteers (8-1)
Week 13: (-14) Tennessee at Vanderbilt
Rocky Top came crashing down in Week 12. Not only did the Volunteers lose 63-38, but Heisman hopeful Hendon Hooker tore his left ACL during the fourth quarter of the game. Tennessee drops to No. 10 in the College Football Playoff Top 25 rankings. The playoff hopes have been dashed, and they won't play in the SEC Championship game. What was once a dream season in the making has now turned rocky. What's left to play for? Do the Volunteers even mentally show up to play Vanderbilt as 14-point favorites?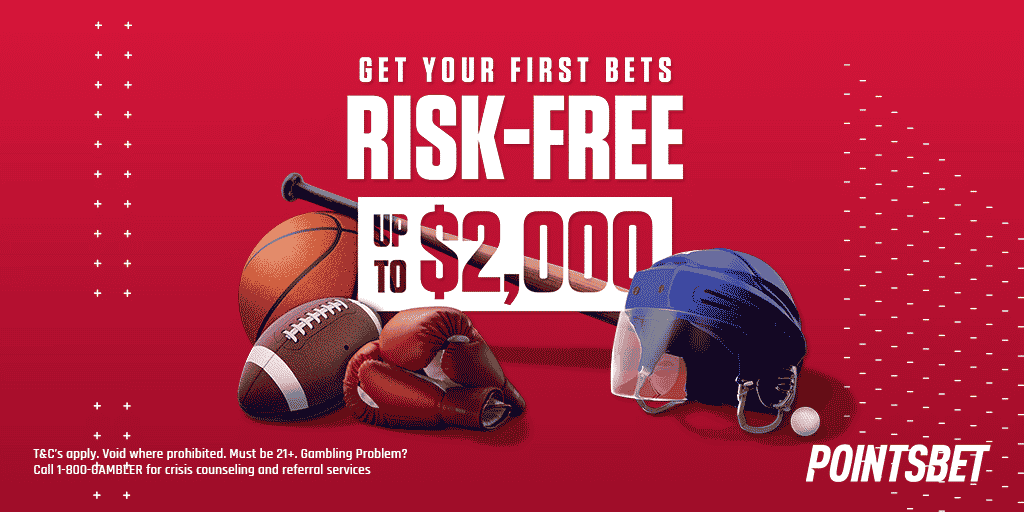 11. Penn State Nittany Lions (9-2)
Week 13: WynnBET (-18) Penn State vs Michigan State
12. Kansas State Wildcats (8-3)
Week 13: WynnBET (-12) Kansas State vs Kansas
13. Washington Huskies (9-2)
Week 13: WynnBET (-2) Washington at Washington State
14. Utah Utes (9-2)
Week 13: WynnBET (-29.5) Utah at Colorado
15. Notre Dame Fighting Irish (8-3)
Week 13: WynnBET (+5) Notre Dame at USC
16. Florida State Seminoles (8-3)
Week 13: WynnBET (-9.5) Florida State vs Florida
17. North Carolina Tar Heels (9-2)
Week 13: WynnBET (-6.5) North Carolina vs NC State
18. UCLA Bruins (8-3)
Week 13: WynnBET (-10) UCLA at Cal
19. Tulane Green Wave (9-2)
Week 13: WynnBET (+2) Tulane at Cincinnati
20. Ole Miss Rebels (8-3)
Week 13: WynnBET (-2) Ole Miss vs Mississippi State
21. Oregon State Beavers (8-3)
Week 13: WynnBET (+3) Oregon State vs Oregon
22. UCF Golden Knights (8-3)
Week 13: WynnBET (-2) UCF vs Tulane
23. Texas Longhorns (7-4)
Week 13: WynnBET (-8.5) Texas vs Baylor
24. Cincinnati Bearcats (9-2)
Week 13: WynnBET (-2) Cincinnati vs Tulane
25. Louisville Cardinals (7-4)
Week 13: WynnBET (+3) Louisville at Kentucky
College Football Bowl Projections
College Football Playoff
Chick-Fil-a Peach Bowl: Saturday, December 31st – Atlanta, GA
No. 1 Georgia vs No. 4 TCU
Vrbo Fiesta Bowl: Saturday, December 31st – Glendale, AZ
No. 2 Ohio State vs No. 3 Michigan
Other New Year's Six Bowl Projections
Capital One Orange Bowl: Friday, December 30th – Miami, FL
No. 7 Alabama vs No. 8 Clemson
All State Sugar Bowl: Saturday, December 31st – New Orleans, LA
No. 5 LSU vs No. 12 Kansas State
Rose Bowl: Monday, January 2nd – Pasadena, CA
No. 11 Penn State vs No. 6 USC
Goodyear Cotton Bowl: Monday, January 2nd – Arlington, TX
No. 9 Oregon vs No. 19 Tulane
RELATED CONTENT