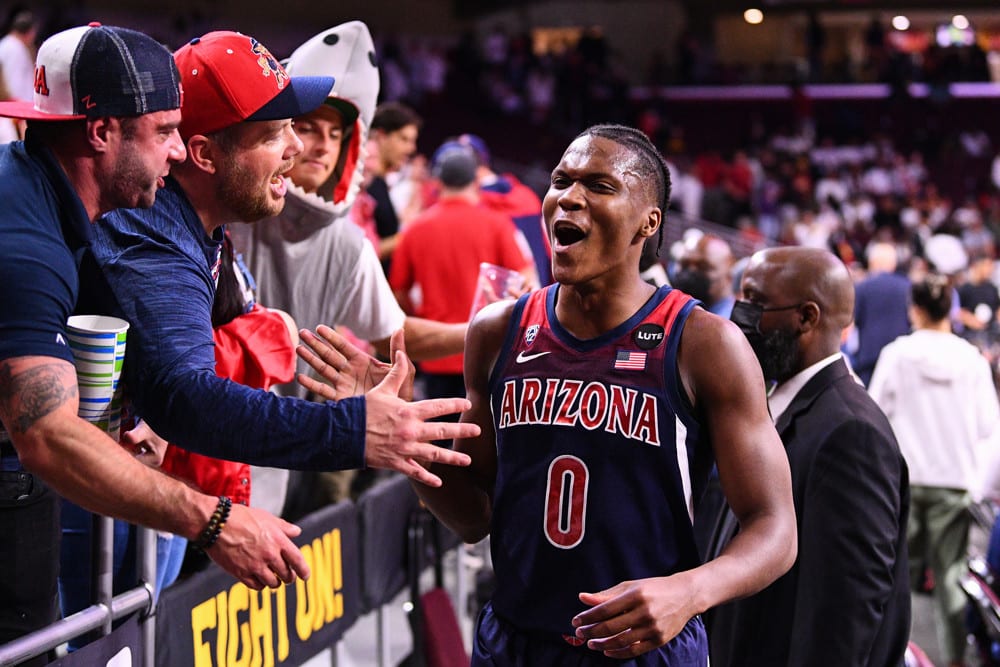 The NBA Draft is here. The top three picks will almost certainly be Jabari Smith, Chet Holmgren, and Paolo Banchero. Smith remains the odds on favorite to go #1. However, Banchero has picked up major momentum over the week leading into Thursday night. Here are five 2022 NBA Draft Props Best Bets I like at the SGPN!
https://www.youtube.com/watch?v=TFN5cI5qSZA
2022 NBA Draft Props Best Bets
Total Freshmen in the 1st Round: Under 13.0 (-110)
Although the first three picks will be freshmen and potentially 5 or 6 in the top 10, I will go Under 13 Freshmen in the 1st Round. The addition of G-League guys like Dyson Daniels and Jalen Hardy choosing the G-League route over enrolling in school end up taking away two picks that could've been used on freshmen to keep it under 13.
Jeremy Sochan has been heavily rumored to the Oklahoma City Thunder at #12 because of his defensive versatility for a roster that is in rebuild mode. I don't think Sochan makes it to #12. In fact, I believe he goes to San Antonio or Washington instead right before #12. Additionally, both teams need defensive versatility and the need to get more athletic on their rosters.
Mark Williams seems destined to go to the Charlotte Hornets because of their big need for a rim protector either at #13 or #15. I believe he goes #12 to Oklahoma City to pair with whichever franchise player they select at #2 to solidify their frontcourt for years to come. If he gets by #12, then I think Hornets take him at #13 and don't risk someone else taking him before #15.

The Sacramento Kings hold the 4th pick. Jaden Ivey should be the pick based on talent and potential, but the Kings already have De'Aaron Fox and Davion Mitchell in their backcourt. I think the Kings go need over best player available and end up going with Keegan Murray to give them a ready scorer in the frontcourt.
The Detroit Pistons hold the 5th pick after drafting Cade Cunningham #1 overall last year. I think the Pistons want to pair Cunningham up with a backcourt running mate in Bennedict Mathurin, who compliments Cunningham's strengths well. Whether the Kings go Ivey or Murray at #4, I still like Mathurin at #5 to the Pistons based on the fit.
Related Content