2022 has been one wild ride, but finally, we have an official College World Series (CWS) bracket. We can't speak for the NCAA Selection Committee on whether they picked the right teams. We can't speak for the decision of some of the seedings into the NCAA Baseball Tournament. However, we can finally talk college baseball betting futures. The Road To Omaha is set in stone in front of our faces. Since February, The College Baseball Experience, of the Sports Gambling Podcast Network, has been gambling successfully and will have you covered until the end of June. This piece will explain what you should look at when betting on a CWS future. At the end, I will list some of my favorite picks to win in Omaha this year.
Things To Look For When Picking A College World Series Future
Team ERA
We know the Sports Gambling Podcast has betting commandments for March Madness. Just like in college basketball, there are a few things we need to look at and take into account when selecting a CWS future. In order to dogpile in Omaha, you need to look at teams that excel in the most important College Baseball team statistics. The first of those is Team Earned Run Average (ERA). If a team doesn't have good pitching depth all year, they won't succeed in a playoff format that may have them playing 5 games in one weekend. You need good depth because your best pitcher can't throw 100 pitches in each game.
A common strategy for teams is to have their best pitcher start the first game of the 4-team double-elimination bracket. This is because if they lose that first game they will have to win four games in a row to advance. That is a daunting task in our game. Good pitching teams in this tournament have three or four good starting pitchers. A bad pitching staff may only have one or two and could be forced into "throwing off" in their first game. That is when they don't start their best pitcher in their first game. Teams do that when they think should be able to win the game without their horse on the mound. Most good teams have one or two great arms in the bullpen. Cook all of that together and the ERA threshold we want to look at is teams with 4.00 or lower.
Fielding Percentage, Batting Average, Scoring, and Home Record
As for the other important stat, it's fielding percentage. Defense matters way more in College ball than it does in the MLB. After all, they're still amateur baseball players and aren't perfect. For example, last year even though Vanderbilt had the best two starting pitchers in the country, their defense kicked the ball around all over the place during the College World Series vs. Mississippi State.
Another thing to keep an eye out for is that it never hurts to have good hitting but we wouldn't advise you to put a future on a team that mainly relies on home runs for their run production. This is because Charles Schwab Field, the centralized location where every game is played during the final round of the NCAA Tournament, is one of the biggest ballparks in all of the country and some teams struggle to hit home runs in the stadium. To eliminate handicapping home runs, look at team batting average and Scoring (runs per game "RPG").
Lastly, playing at home helps. Choose a team with a Top 16 seed with an elite home record. This is because top 16 seeds play their regional games at home. Top 8 seeded teams play both the first and second rounds at home. All that cooked together is what makes a great case for your CWS Future.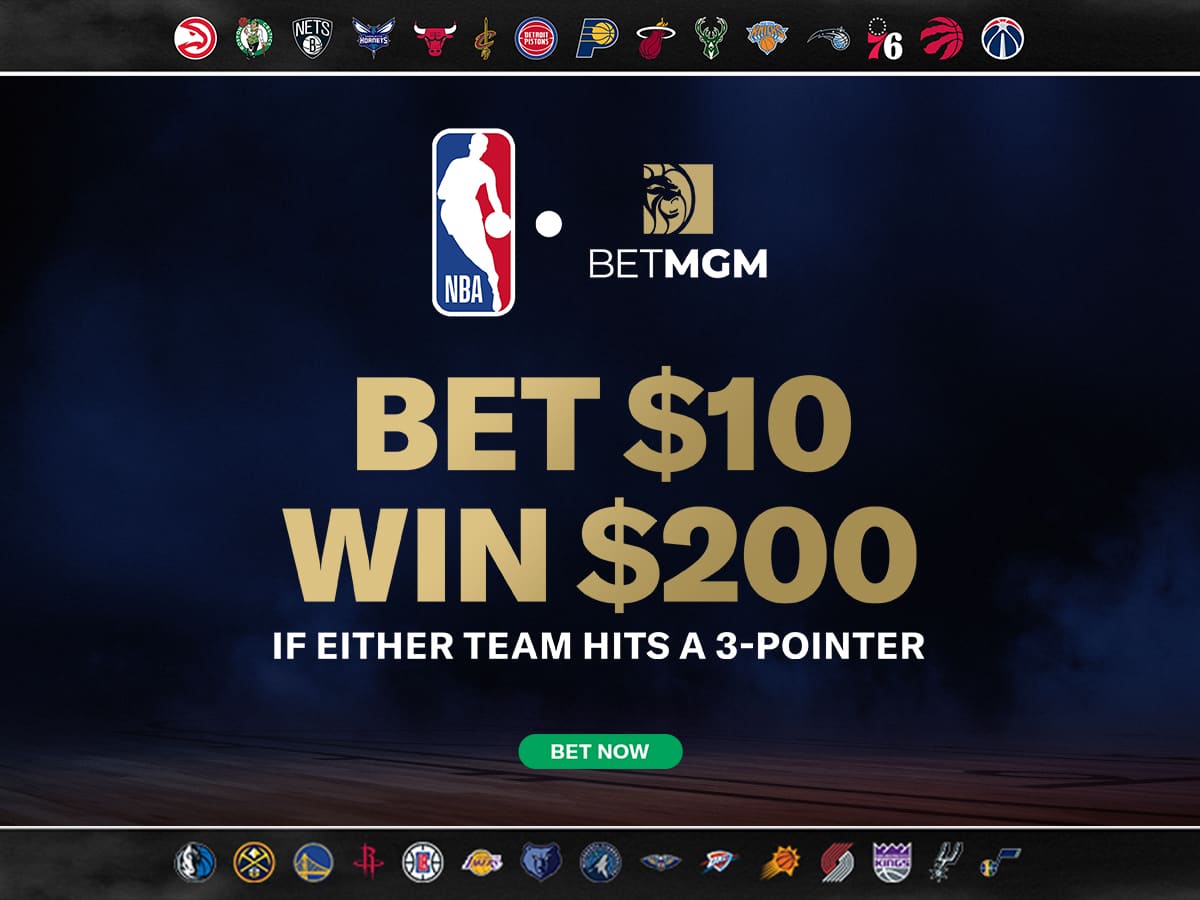 Seed History
Only two 4-seeds have ever traveled to Omaha. Fresno State in 2008, and Stony Brook in 2012. We know picking a 16-seed to win their first-round matchup in March Madness against a 1-seed isn't smart. The same thing applies to college baseball. We see 4-seeds win regionals, but it may not be a good idea to advance a 4-seed to Omaha.
What about 3-seeds? Since 2011, when the B-BCOR era began, only two years has a 3-seed NOT made it to the Omaha 8. So just like you should pick at least one 12-seed to beat a 5-seed in March Madness, it is a good idea to advance at least one 3-seed to Omaha. Don't get carried away though, only one of those years had two 3-seeds playing in Nebraska.
As for 1-seeds, they historically overwhelm Omaha during late June. On average since 2011, 5 of the 8 teams that appear in Omaha are 1-seeds.
The Number One Overall Team
Tennessee has looked so dominant so far this 2022 season. They have the best team ERA and have hit the most home runs in the country. The Volunteers are also ranked high in each of the following statistics: .982 Fielding percentage (7th), .310 Team Batting Average (12th), Scoring 9.4 RPG (3rd). In saying that, be careful when selecting Tony Vitello's group to win it all in Omaha this year. Since 1999, only one #1 overall seed has won the College World Series. That team was Miami back in 1999 which was the first year of the NCAA Tournament's current format.
Teams That Pass the Test
Below I have constructed a table with eight teams that pass the test to be a reasonable choice to win the CWS. In order to be included the school had to be hosting a regional, have a top 30 pitching staff in the country (4.10 Team ERA or better), and average less than one error in the field a game. Those were the most important factors, other stats are just icing on the cake.
Favorite College World Series Futures
College World Series Futures: +2500 Virginia Tech (FD)
2022 Record: 41-12, RPI 5th, 15-9 vs T-50
Head Coach: John Szefc (126-102 in 5 seasons at Va Tech)
Virginia Tech has been one of the best stories this year in college baseball. Coming into the season the Hokies were predicted to finish 11th out of 12 teams in the ACC. In coach John Szefc's (pronounced "Sheff") fifth year in Blacksburg, he has turned the program around completely and is leading them to their first regional appearance since 2013. This is Szefc's first time in the postseason with the Hokies but he doesn't lack NCAA Tournament experience. Szefc helped Maryland turn around their program. He aided them to their first postseason appearance after a 43-year drought. This is Szefc's eighth postseason appearance, and he has made two appearances in the super regional round.
The Roster
This Hokies squad excels all around the diamond. On the mound, they're led by a weekend rotation that contains legit starting pitchers. Right-handed pitcher (RHP) Drue Hackenberg is 10-2 this season. Hackenberg has a 2.83 ERA, with 80 strikeouts (K), and 15 walks (BB) in 86 innings pitched (IP). Their #2 starter, Griffin Green, also has a great record of 7-2. RHP Green has put up a 4.39 ERA, 58 K, 25 BB, in 69.2 IP. To go with these two solid starters Virginia Tech has a great arm barn. The Hokies have five trusted pitchers in their bullpen with at least 25 innings that all have an ERA under 4.40.
According to MLB.com's, Jonathan Mayo, at the plate, Virginia Tech has multiple MLB Draft prospects.  Mayo, a friend of The College Baseball Experience, mentioned that Gavin Cross, Tanner Schobel, and Cade Hunter are all getting looks from big-league clubs. He has Cross ranked in his top 10 MLB Draft Prospects Top 200 list. This Cross has a batting average of .318, an On-base Plus Slugging (OPS) of 1.026, with 14 home runs (HR), 41 Runs Batted In (RBI), 63 runs scored (R), and 11 stolen bases (SB). As for Schobel, he has arguably been the best hitter on the team this year. The MLB prospect is hitting .373, with an OPS of 1.159, 17 HR, 68 RBI, and 62 R. This Hokies team has a favorable path to get to Omaha and Championship pieces to get the job done.
College World Series Futures: +3000 Texas (FD)
2022 Record: 42-19, RPI 15th, 16-13 vs T-50
Head Coach: David Pierce (214-113 in 5 seasons with Texas)
I know what you're thinking, I hate this guy, why is he picking Texas? Hear me out, I am also a college basketball analyst for The College Basketball Experience. This year Kansas was viewed as a weak 1-seed but was gifted by the NCAA with a soft road to the Final Four. They stomped on everybody they faced until the Final Four. Texas was the unanimous preseason #1 ranked team but hasn't lived up to the expectations but the talent is still there. With this soft Road To Omaha, I could easily see the Longhorns building momentum. Lastly, Texas is one of only three NCAA Tournament teams that have defeated Tennessee this season. Come late June, Texas will have everyone saying, "Why didn't I pick that team to win the College World Series."
Reasoning
Louisiana Tech, one of the weakest 2-seeds, and Dallas Baptist, a team that doesn't belong after going 11-9-1 in the MVC. Air Force on the other hand is a tough matchup in the opening game. The Longhorns and Falcons split their midweek-season series in high-scoring affairs. Assuming the Longhorns can get by the 4-seed and advance through their weak Austin Regional let's peek into their Super Regional scenario. East Carolina, the 8th National seed would host if they advance. ECU is on a current 18-game win streak. Only ONE of those 18 wins was against a team in the NCAA Tournament. Keep in mind, the Pirates notoriously choke in the postseason. ECU has the most Regional Appearances without an Omaha appearance in the country. Virginia could very well win the Greenville Regional and then Texas could host the Supers and I would favor the Longhorns.
Texas is led by the assumed winner of the Golden Spikes Award (College Baseball's Heisman) Ivan Melendez. His nickname is the "Hispanic Titanic" and he is tied for the country's lead in home runs with 29. Melendez is hitting .406, with an OPS of 1.425, and 87 RBI. The Longhorns also have one of the nation's Top 5 starting pitchers, Pete Hanson. The southpaw is 10-1 with a 3.01 ERA, 107 K, 16 BB, in 92.1 IP. Don't doubt the star power that is still on this Texas Longhorns roster.

College World Series Futures: "East Coast Bias"
College World Series Futures: +900 Oregon State (DK)
2022 Record: 44-14, RPI 2nd, 12-8 vs T-50
Head Coach: Mitch Canham (81-42 in 3 seasons with Oregon State)
Disclaimer: I wrote this same article in the preseason with Oregon State at +3300
College World Series Futures: +1600 Stanford (FD)
2022 Record: 40-14, RPI 2nd, 8-8 vs T-50
Head Coach: David Esquer (81-42 in 5 seasons at Stanford)
Don't be like the rest of the country and sleep on these PAC 12 squads. These two teams were on a collision course throughout the whole season to meet in the first-ever PAC 12 Tournament Championship game. Stanford won the season series, regular season, and tournament championship, but the Beavers were the more solid team all year. If these teams meet up in Omaha again I think the Beavers finally chop down the trees but I think both teams are built for the Road To Omaha.
Rosters
Both teams have aces that are top 10 starting pitchers in the country this year. For Oregon State, Cooper Hjerpe could make a case to win National Pitcher of the Year. The Chris Sale of college is 10-2 and owns a 2.33 ERA with 140 K, 18 BB, 89 IP, and he holds his opponents to a .191 batting average (OBA). Stanford's horse, Alex Williams is 8-1 with a stunning 1.98 ERA. The right-hander has 84 K, and 21 BB, in 91 IP. The Beavers' pitching staff has an ERA of 3.79 (1st) and a WHIP of 1.20 (4th). The Cardinal is 9th in the country with a 3.74 ERA and is 20th in WHIP (1.29).
The bats are above average for both teams too. Oregon State features the PAC 12 Player of the Year in Jacob Melton. The 5-tool left-hander is slashing .366/.432/.683 with 15 HR, 75 RBI, 63 R, and 19 SB. Stanford touts one of Mayo's Top 35 MLB Draft prospects in Brock Jones. The centerfielder is hitting .332 on the year with a 1.142 OPS, 17 HR, 48 RBI, 48 RBI, 67 R, and 15 SB. If both teams hold serve they may be playing each other once again in Omaha, only this time, for a place in the College World Series.
---