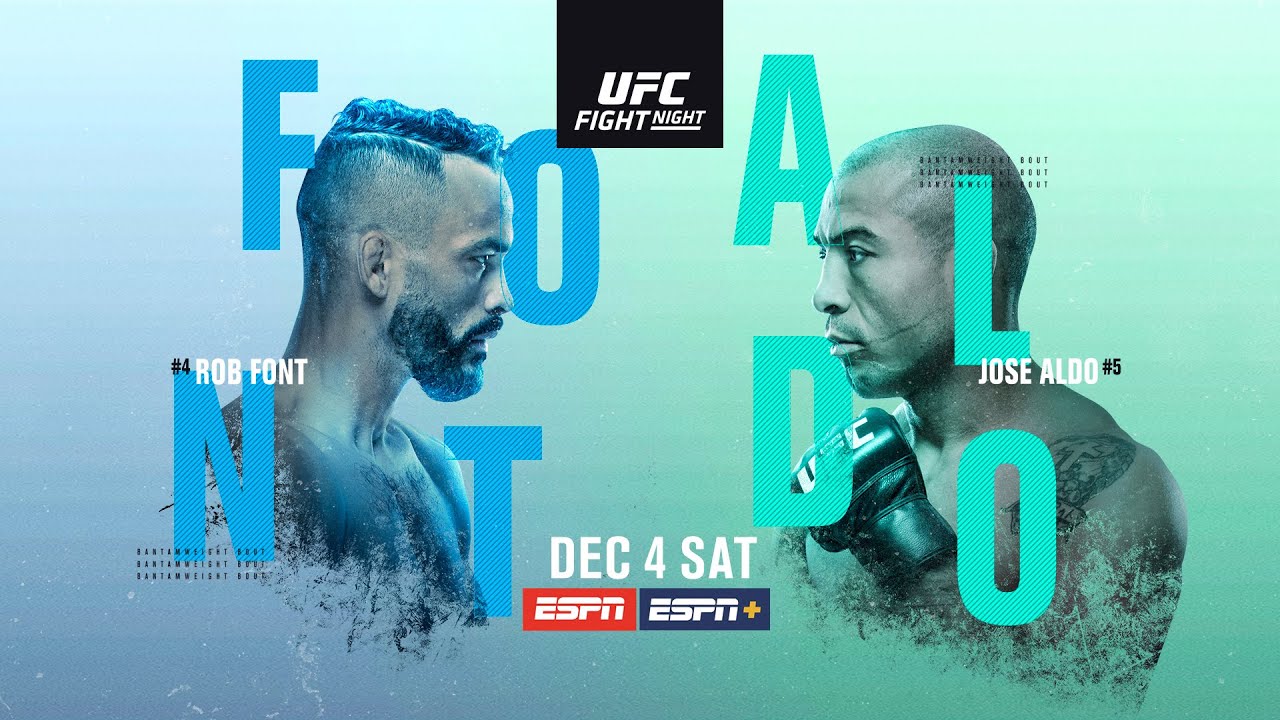 UFC Vegas 44 is right around the corner. Be sure to keep your eyes peeled for this week's picks from Jeff Fox as well as the MMA Gambling Podcast. However, while you wait for those juicy tidbits, check out the props that have been slowly rolling out this week – including a couple that you should get on early.
Jimmy Crute by Submission (+300)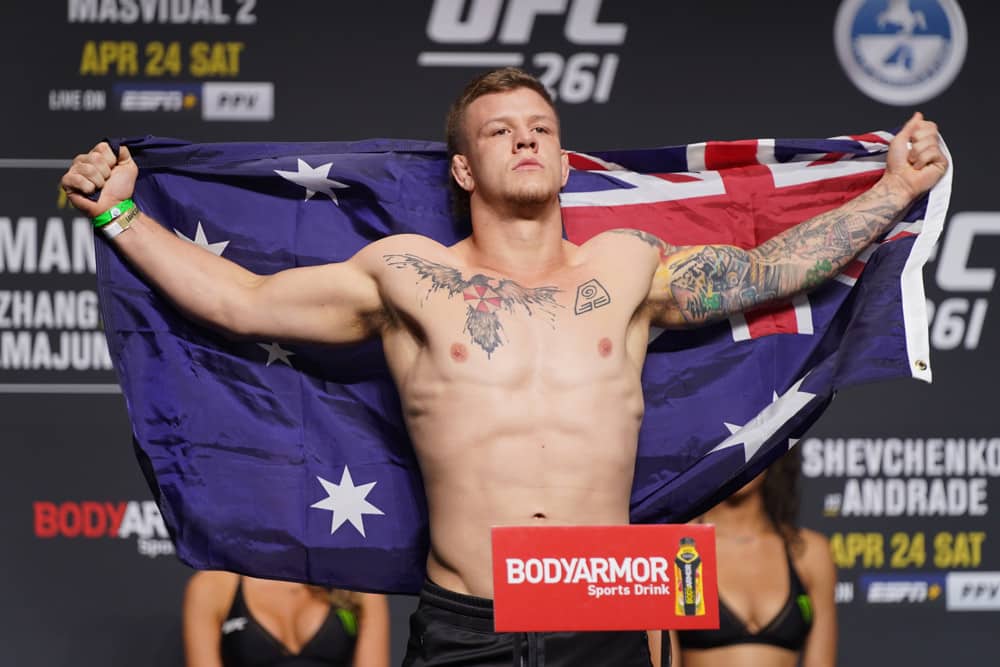 It seems almost insane that the early posting on Jimmy Crute has the probability of a submission so low. Twice in Crute's career, he's managed to snag a submission. One of those submissions came at the expense of submission specialist Paul Craig. Both of them were kimuras that ended the night of his opponents early and showed that the technique, paired with the power of the young Aussie, is not to be messed with on the mat. Jamahall Hill is already coming off a submission loss to the aforementioned Craig. He got caught in an armbar and was given his first loss. So we have a guy who just lost by submission going up against a guy with slick ground skills. With all that paired together, you're getting 3-to-1? Seems like one to jump on early for UFC Vegas 44.
Riddell/Fiziev Goes to Decision (-190)
The only reason this number is probably not higher is that both of these guys are powerful strikers. Riddell has shown some crazy speed and we saw an impressive KO from Fiziev last December. However, that KO is the only finish for either of these two in nine UFC bouts so far. Riddell has four straight decisions, and Fiziev has three of his last four hitting the judges' scorecards. In addition, fights with two talented strikers like this tend to wind up with a bit too much respect. I expect as much at UFC Vegas 44.

Allen/Curtis Under 1.5 Rounds (+155)
The numbers may not be as obvious for this bet. Brendan Allen and Chris Curtis don't nearly have the trends that we see in Riddell/Fiziev, but they do have lots of finishes to speak of. Curtis didn't just finish Phil Hawes last month, but he also has five of his last six fights ending by his own hands. Brendan Allen hasn't been as good with the finishes, but he does have five of his last seven ending with one – including one loss in such a way. Being that neither of these two likes to waste any time and have had little time to prepare for one another, I like that finish coming early at UFC Vegas 44.
Catch all the latest picks, breakdowns, and news items on the latest edition of the MMA Gambling Podcast. On this Sunday's episode, the guys take a look at Bellator 272 and some of the unsung heroes of the heavier weight classes. 
RELATED CONTENT