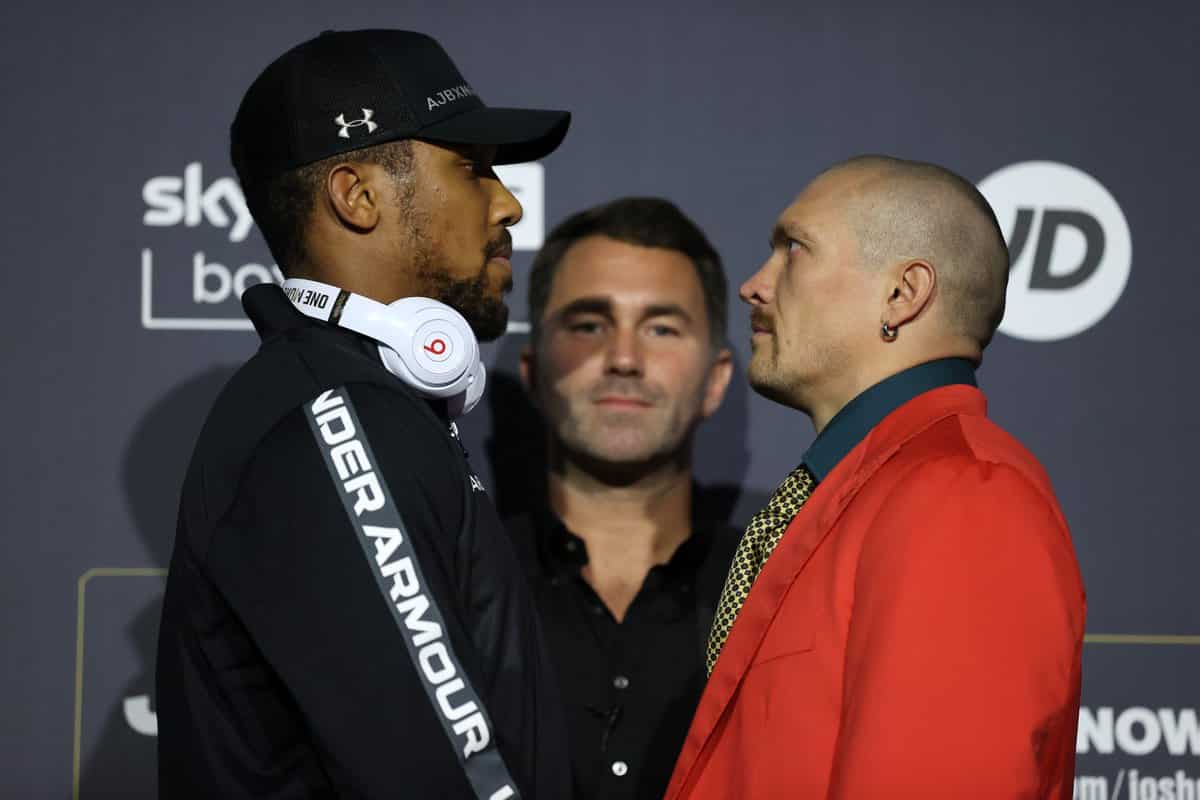 We're ready to close out the final weekend of September with one of the biggest fights of 2021, as Unified Heavyweight champ, Anthony Joshua of England, battles unbeaten former Cruiserweight World champ, Ukrainian Oleksandr Usyk.
T.J. Rives and his guests are ready to go for this showdown in front of over 60,000 fans at Tottenham Hotspur Stadium in North London.
First, he and Marquis Johns, Sr. writer of BigFightWeekend.com, go over the news of the week. That includes future Hall of Famer, Manny Pacquiao, declaring his run for the presidency of the Philippines. Does this mean his boxing career is finished? Also the guys discuss whether the Lightweight world title fight between Teofimo Lopez and George Kambosos will be happening in 10 days or delayed, again, or not all???
Then, we go across the Atlantic to England and get a great preview of Joshua-Usyk from David Payne, aka. "the boxing writer" and his site boxingwriter.co.uk. David gives his thoughts on how Usyk can upset the champion Joshua? And, just how much anticipation there is for Joshua to return in front of a massive crowd and try to deliver a KO.
Finally, Marquis rejoins T.J. to give his thoughts and predictions on Joshua-Usyk and whether A.J. gets a win early, late or not all? They also go over the odds on this Heavyweight title fight and what is the play on the under/over of 9 1/2 rounds?
Hear it all on "The Big Fight Weekend Podcast" and make sure to follow/subscribe on Apple Podcasts, Spotify, Google, etc.!!
Read – SportsGamblingPodcast.com
Download it the SGPN APP today https://sgpn.app and leave us a rating/review.
Support for this episode – WynnBet | PropSwap.com code "SGP" | Pickswise.com | Oddscrowd.com