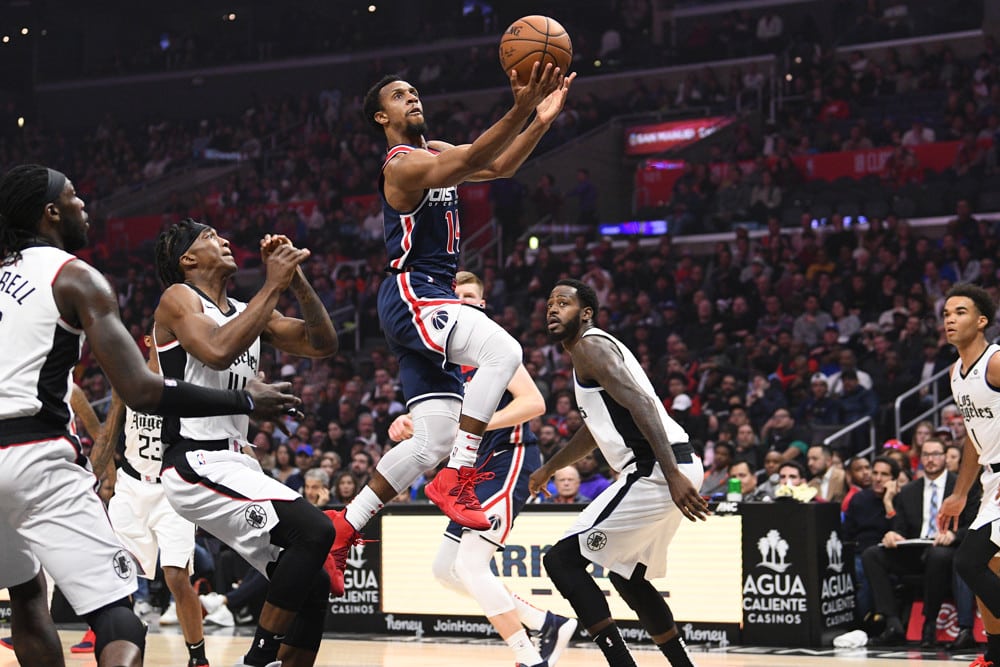 We're all guilty of it. After getting our DraftKings lineups started with our usual smattering of stars like Luka and Steph, we turn to the lower priced options. Although this is where money can be won and lost, we've all fallen victim to occasionally relying on an old faithful – that guy who picked us up three weeks ago with a nice score and now we trust for eternity. Worse than our blind trust is the fact that it is here that lies the money pits (aka the NBA DraftKings busts). That middle ground of salaries is ripe with guys who eat up a disproportionate amount of your salary cap, and leave you with little to show for it.
At nearly the halfway point of the NBA season, we take a look today at some of the very worst money pits of the 2020-21 season. For the purpose of this article, we'll look at the value of each player by looking at their season long cost per DK point scored. These numbers were figured using their average cost and dividing by the average DK point totals. While there are some players who didn't make the list that might have worse numbers, I eliminated  small sample sizes and some of those $3,000 options who have 4 points all year to make room for some people who you have, sadly, probably put in your lineups. Here are the five biggest NBA DraftKings busts of this season thus far.
The 5 Biggest NBA DraftKings Busts of 2020-21
Ish Smith (PG) WAS – $256.83 per point
We'd love to be able to blame the time on the shelf thanks to COVID protocols and rustiness that came from it for Smith's underwhelming number, but the break seemed to actually pay off for the Wake Forest grad. After missing four games, he returned with a 32.5 DK point performance while only costing owners $4,300. Although that helped out his numbers, he soon came back to Earth even though his price tag did not. Most recently, he rattled off 4.25 DK points and 11.5 DK points (against the Raptors and Knicks respectively). while spiking over the $5,000 mark on both days. Since then, he has taken another break, this time due to a hamstring injury. So, if you're someone who believes heavily on rest, get ready to throw more money into this pit.
Ricky Rubio (PG) MIN – $242.02 per point
The former top five pick has always been lauded for his passing ability, and it's even started to shine lately. In his last five games, Rubio has only fell below seven assists once.  In addition, he got the steals going again, which include a four-steal effort on February 8th against Dallas, which helped him net a season-high 33 DK points. However, this upward turn has not bailed the Spaniard off of this list. His high salary early on paired with some lackluster results dug him a hole that he has not quite been able to climb out of yet. Some lowlights of the earlier parts of the season includes the opener, where Rubio managed just three points and three assists despite over 25 minutes of action. He netted a whopping 12.25 DK pts in that contest with a hefty $6,600 price tag.
Reggie Jackson (PG) LAC – $240.72 per point
If you were a Reggie Jackson owner in late January, he likely hooked you hard. In a week's time, Jackson cracked the 30 DK-point mark three times, which included a 46.75 DK point effort against Atlanta. It may be time to ease off the gas a bit on him as he has reverted to the mean since turning the calendar. This month, he has yet to crack that 30 DK-point mark again, topping out at 27.5 DK. This month has also seen back-to-back performances of just 10.75 DK points and 11 DK points, the former of which would have cost you $5,500.
Kyle Kuzma (SF/PF) LAL- $236.92 per point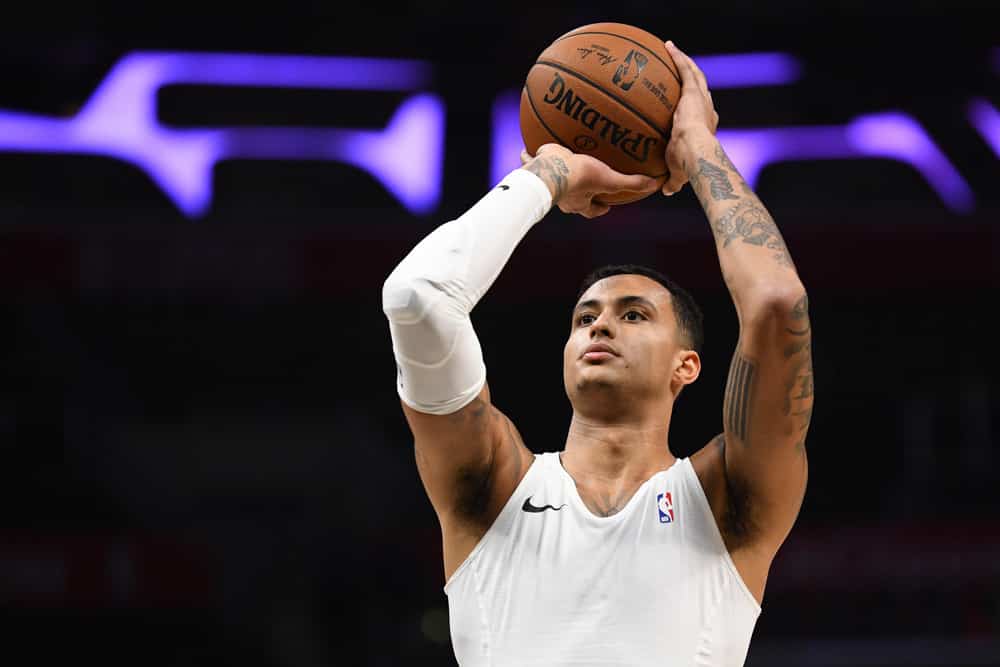 In his most recent game against Minnesota, Kuzma's salary cracked the $7,000 line for the first time – thanks largely to a few of nice games in a row. He rewarded owners willing to pay that price with seven points, three rebounds and a single assist en route to a score of 15 DK points. While it's not uncommon for the Laker forward to put up some big numbers (driving up his cost and letting us all feel like he's worth the tag), it also isn't uncommon for him to follow them up with a dud. When his salary jumped above $6,000 for the first time earlier this season, he responded with 23 minutes where he failed to register any rebounds or assists, leaving him with a paltry 8 DK points total.
Jeff Green (SF/PF) BKN – $236.81 per point
Maybe it is unsurprising to see a name from Brooklyn on this list. Since acquiring James Harden, Brooklyn has been an offensive juggernaut and the prices of the majority of their players reflect that. However, the volatility of the lineup with the new threesome has produced volatility in scoring for their teammates. The result for Green has been some high scoring games, but also five games in February in which he failed to score 20 DK points. Certainly, that wouldn't be as bad if he wasn't costing you over $5,300 on average this month.
(NOTE: All data as of 2/17 via DraftKings)
Listen to this: