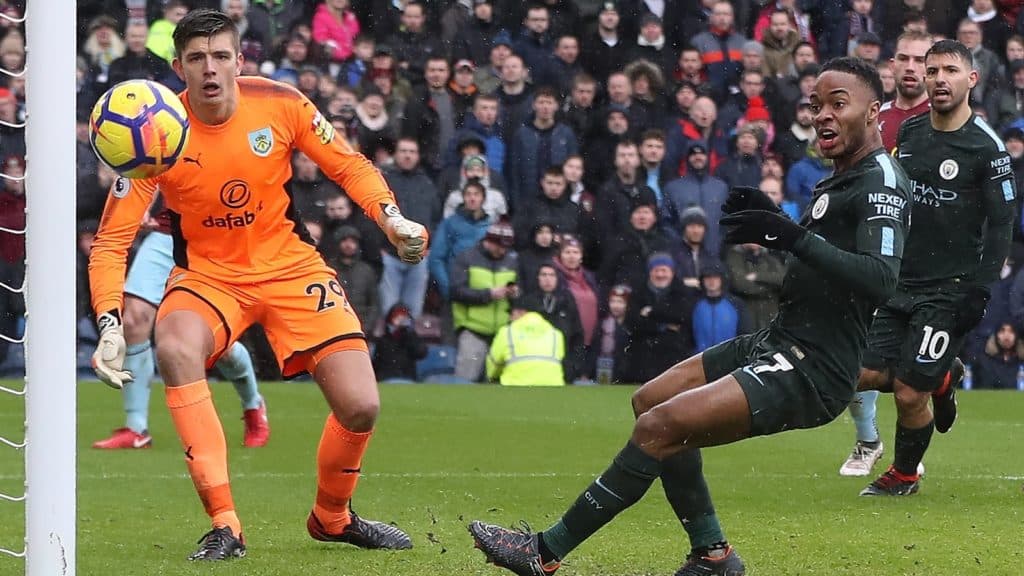 Hi everybody! I'm Donnie Sengstack, a soccer writer for Sports Gambling Podcast. I put out DFS Premier League picks every Friday. Those articles are full of information for the games on a particular weekend. This article is different. It has more general DFS Soccer information and strategies you can apply on a week to week basis. So without further ado, here are my three cardinal sins of DFS Soccer.
Use promo code SGP to sign up for DraftKings' $64,000 March Madness Bracket Challenge  
Do Not Forget To Check The Pre-match Lineup Announcements
Yes, before you ask I do realize that I have something along the lines of "check your DFS lineup after managers announce their starting 11" at the top of both lists. That is only because doing this is THE MOST IMPORTANT THING YOU CAN DO IN DAILY FANTASY SOCCER! In the "Golden Rules of DFS Soccer" article I focused on all the ways that doing this can help increase your chances of winning, but here I will focus on all the ways not checking pre-match lineups can hurt your team's chances of winning. About an hour before each match managers will announce the 11 players who will be starting for the team that day. During this hour, it is essential that you check to make sure that all of the players in your lineup will be starting in their respective games. I know this sounds both simple and obvious, but it is more difficult than it sounds. If you live on the East Coast of the United States, managers announce their lineups around 9am every Saturday morning for the 10am matches and god help you if you live on the West Coast. So unless you are a morning person or actually in the UK, you will need to make an effort to wake up and make your final lineup changes. Soccer is not like other sports. Managers can only make three substitutions per game, so the starters tend to play the whole game. If you have someone in your lineup who is expected to start but does not, it can be a crushing blow to your DFS Soccer team and a waste of whatever money you put on the contest.
Do Not Only Select Players From The "Big Six"
Even if you are not the biggest soccer fan in the world, odds are you have heard of most of the Premier League's "big six" teams. The teams I am referring to are Arsenal, Chelsea, Tottenham, Manchester United, Manchester City, and Liverpool. These teams are the perennial powerhouses of the English Premier League and all of them have massive followings worldwide. Most people playing DFS Soccer in the USA are probably a fan of one of these teams or have at least heard of most of the players on these teams. Fans have biases and do tend to select players on their favorite team or players that they are familiar with. As a fan of Manchester City I am absolutely guilty of this myself. But every week I make a point to have multiple players from outside the top six in my lineup and this can give me a big advantage in any contest. These players tend to be a lot cheaper than players in the big six. It's not like players in the smaller matchups will score less points just because there are less eyeballs on the game. Goals are still scored in a Leicester City Wolverhampton game. I use these two teams because, I have found a ton of value in Leicester City midfielder James Maddison and Wolverhampton forward Raúl Jiménez this season and it has paid dividends! Feel free to use these two players or to find your own diamonds in the rough to help you win your contests next weekend.
Do Not Overpay For a Top Goalkeeper
Picking the right goalkeeper is an essential step to winning any DFS Soccer contest. A goal keeper on a good day will not contribute a ton of points towards your team total. However, a goal keeper on a bad day will likely be devastating to your team's chances of cashing out. Goalkeeper is the most low ceiling/low floor position in DFS Soccer, maybe in all of fantasy sports. It is not uncommon for a keeper to end up with negative points. Unlike the other positions, you only get one shot at picking the right goalkeeper so be sure to make it count. In my opinion, the best way to make it count is to not overpay for your goalkeeper. On DraftKings, goalkeepers get 5 points for a win and 5 points for a clean sheet. It might seem enticing to pay top dollar to try and get a keeper who is heavily favored to get a win and a clean sheet. No matter how much you spend, you can't guarantee this is going to happen. The moment the other team scores one goal you have lost out on 7 points. 5 for missing the clean sheet and 2 for conceding the goal. There are more ways to score than just clean sheets. On DraftKings goalkeepers get 2 points per save. The smart play is to try and score the bulk of your points here. Try to predict an upset and select a goalkeeper that you think could face a lot of shots. Each shot is an opportunity for your keeper to score points. Even if one goes in it will not ruin your day because you will have saved money on your keeper that can be spent it wisely in other areas.
Use promo code SGP to sign up for DraftKings' $64,000 March Madness Bracket Challenge