Unless you're wearing Tobacco Road love goggles, it's hard to see any ACC team winning an NCAA title this season. The perennial powerhouses like Duke and North Carolina look average at best. Meanwhile, a team like Clemson is cracking the Top 25 thanks to a relatively easy schedule.
Could this be a year where Virginia makes a deep tournament run? Maybe so, that's if they don't get "UMBC-ed". So let's take a look at the 15 ACC Teams and how they can build your bankroll in March. Check out these ACC Best Bets for the college basketball stretch run.
MORE COLLEGE BASKETBALL CONTENT
10 College Basketball Betting Trends to Know for February 2023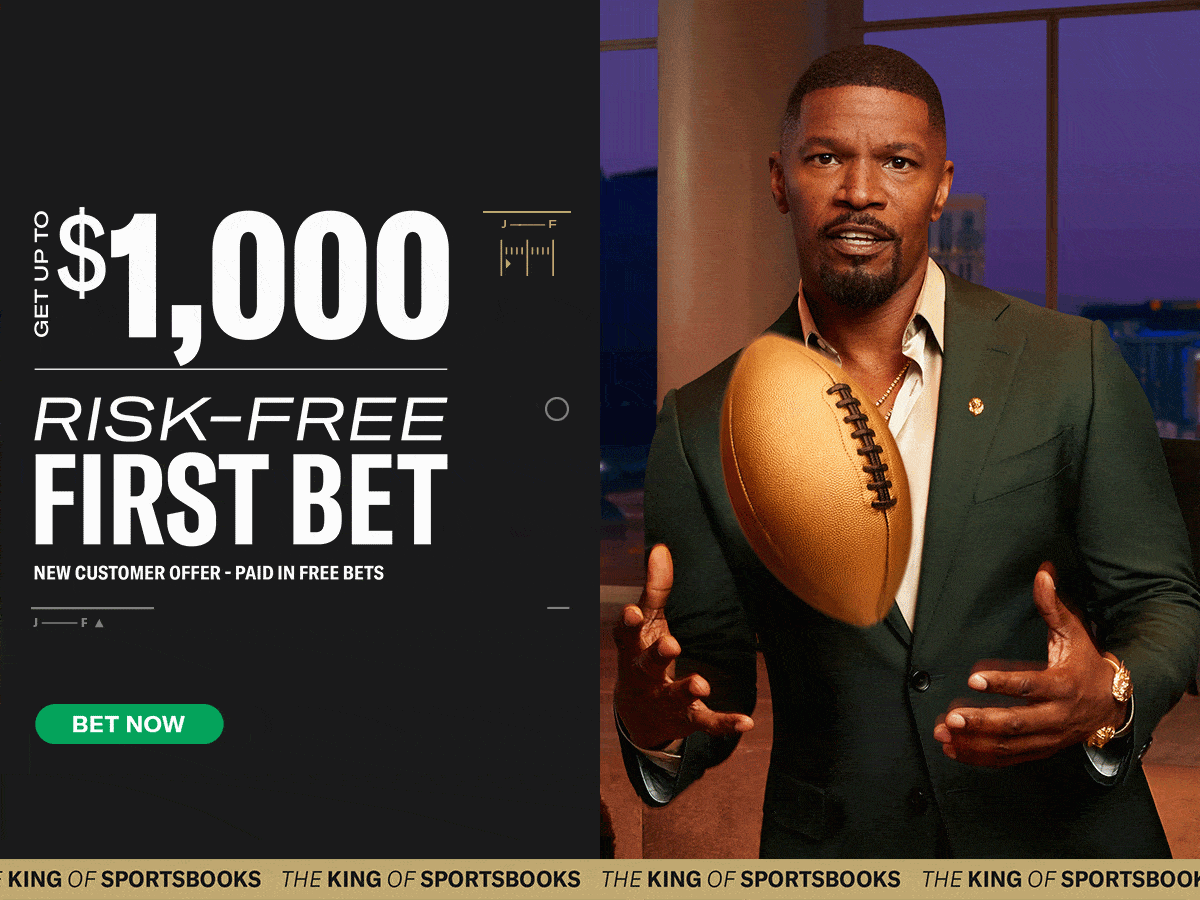 Clemson Best Bet: Clemson to Make the ACC Tournament Final
There is very little doubt about the Tigers when they play at home this season. With a perfect 12-0 home record, they have home games left against Miami, Florida St., Louisville, and Syracuse. An area of concern might be on the offensive boards, giving up almost 3 more per game against their opponent.
However, their ability to knock down nearly 37% from behind the arc will often help them overcome that deficit. It also never hurts to have three different guys averaging double-digit points per game.
CHASE HUNTER WITH ICE IN HIS VEINS!!!!!@chunt3r2 #ClemsonGRIT pic.twitter.com/bgCWg2Jw3k

— Clemson Basketball (@ClemsonMBB) January 29, 2023
This team has yet to pass my "eye test" to make serious noise, but in a rather mediocre ACC year, they can be trusted. That being said, I like the Tigers to win all four of their remaining home games and feel most confident in using them on the Money Line. Against teams like Louisville or Syracuse, the spread should be considered as the Money Line will probably be a bit too juicy. The Tigers have proven their worth, and I see this team being there on Sunday in Greensboro playing for an ACC Title.
Virginia Best Bet: To Win the ACC Conference
The Cavaliers have probably been the most consistent team in the ACC in 2023. Whether it's in conference play, at home, or on the road, they have a team built to compete against anyone. As is customary with a Tony Bennett team, they play a methodical and mostly defensive game. Giving up on average a total of 60 points per game, as the old saying goes "defense wins championships."
This team has beaten Baylor on a neutral site. They are battle-tested after playing Houston, one of the best teams in the country, albeit in a loss. Leading scorers Armaan Franklin and Kihei Clark are both Seniors and have the experience to will their team to victory. I'll take the Cavaliers to win the ACC Regular Season Conference title at this price.
Pittsburgh Best Bet: First-Round NCAA Tournament Loss
One thing is clear when watching Pittsburgh play; they will only go as far as their coaching allows. Unfortunately, as long as Jeff Capel is in charge I don't see that being any distance into March with great significance. Greg Elliot is a fifth-year senior transfer from Marquette who can shoot the 3-ball and is also very good from the free-throw line. This Panther team also boasts four different guys who put up more than 10 points per game.
Greg Elliott goes for a season high 23 points in the Panthers' 75-54 win over Louisville!@Pitt_MBB | #ACCMBB pic.twitter.com/hvMwIi3wiJ

— ACC Digital Network (@theACCDN) January 19, 2023
They are capable of beating the tougher competition but only when their offense is lethal. Pittsburgh also has shown they can be a tough out in an unfamiliar environment, with a 5-2 record on the road and 3-2 against Top 25 opponents. In summation, I see a few more wins over lesser competition in the ACC but ultimately their season ends with an early exit in the NCAA tournament.
North Carolina Best Bet: Team Total Points Over
Watching the Tar Heels this year it almost feels like we've seen this act before. Much like last season, they are slowly but surely playing their way into tournament shape. It was early in the season, but they took Alabama to a four-overtime thriller on a neutral court. As the season has moved forward the Tar Heels only improved, beating two tough Big Ten opponents in Michigan and Ohio State.
Fast forward to 2023, and they have had a lovely first month of the new year, going 6-1 and winning three of those games on the road. Their only loss was against Virginia, who will probably be your ACC regular season champion after all is said and done.
Armando Bacot gets a fast break and hits a two-handed hammer! 🔨@UNC_Basketball | @iget_buckets35 pic.twitter.com/zUCfk9yh0H

— ACC Digital Network (@theACCDN) January 25, 2023
Scoring hasn't been an issue for this team either, averaging nearly 80 points per game. Armando Bacot is this team's leader, but they can also rely on RJ Davis and Caleb Love to pull it from the fire if necessary. With the weapons this team has, give me their team total over. And no it doesn't matter what it's set at, hammer that thing.
North Carolina St. Best Bet: To Make the NCAA Tournament
I am not quite sure yet what it is about this team but could they be sneaky good? The Wolfpack have excellent wins against Duke and Miami but have struggled a bit to beat the big dogs. They're also another ACC team that is a tough out at home, with an 11-1 record this season and 2-1 against Top 25 teams, which proves they can play with the teams that will be there at the end of the year.
Like their Tar Heel State rivals, this team too can score in droves. Averaging just shy of 80 points per game, if they could play any defense they might have a few fewer losses in the conference.
Senior guard Casey Morsell is a sniper from behind the arc, shooting over 40%. Paired with fellow guard Jarkel Joiner, this will be where the bulk of the Wolfpack's scoring comes from. They also play hard on the offensive glass, snagging nearly 3 more per game than the opposition. Without a "bad loss" on their record, give me this team to finish the season strong and make the NCAA tournament with an at-large bid.
Miami Best Bet: To Make the Sweet 16
The Hurricanes are having themselves a fine season and are currently ranked 23rd in the AP Top 25 poll. They started the season being shot out of a cannon with a 13-1 record. But then they tripped up against lowly Georgia Tech and currently sit at 16-5 good enough for 5th in the ACC. This team certainly has an outside shot at winning the ACC Tournament and their coach Jim Larranaga has the experience to guide them through. Just ask George Mason fans.
Norchad Omier was active early and often in the home W!

He dropped game-highs of 21 points & 8 rebounds! 😤@CanesHoops | #ACCMBB pic.twitter.com/56EL1s0UCv

— ACC Men's Basketball (@accmbb) February 1, 2023
It certainly doesn't hurt having a team that shoots over 35% from behind the three-point line, but their inside play is fantastic. Sophomore forward Norchad Omier is a beast who is averaging a double-double. In the backcourt, Sophomore guard Nijel Pack can light the fuse to a scoring run with a barrage of threes. Miami has lurked in the ACC for many seasons now, and this year they may finally put the pieces together.
I like them to finish strong in the ACC and make the Sweet 16 in this year's NCAA Tournament. This is one of the ACC best bets to run and lay the action ASAP.

Duke Best Bet: Total Team Wins Over 20.5
Unless you are a Duke fan, you are really enjoying this first season without Coach K on the sidelines. But who on Earth would be a Duke fan? Joking aside, this team lost at Virginia Tech and got walloped at NC State. Coach K would never stand for that, and all signs point to first-year head coach Jon Scheyer. The talent is there with guys like Kyle Filipowski and Mark Mitchell. However, this team has struggled mightily against tough, specifically non-conference opponents.
One of the reasons Duke struggles, outside of having a first-year head coach, is the long ball. This year they are knocking down about 32% of their threes. While in recent years passed, they would drill upwards of 35%-36%. Those crucial one or two additional misses per game this season are going to end up costing them.
That being said, never count out the Blue Devils. If they can pick up some steam with wins against Miami, Virginia, and North Carolina it could be howdy-doody time. I think they will find a way to 21 regular season wins and go into March Madness ready to play.
Wake Forest Best Bet: Game Total Over Against Any Opponent
By Wake Forest standards, coach Steve Forbes and his Demon Deacons are having a fairly successful season to date. They picked up an early season win in Madison, WI over the Badgers and knocked off Duke while they were ranked 14th. The loss at LSU wasn't altogether great, but this team has scratched and clawed its way to a 14-8 record, good enough for 8th currently in the ACC. They have enough games left to change the narrative and push for the tournament, but that is a tall order.
Tyree Appleby on a personal 8-0 run 😤 @WakeMBB

📺: @espn pic.twitter.com/gsA6sry9n3

— ACC Network (@accnetwork) February 1, 2023
The Demon Deacons are led by Senior guard Tyree Appleby who is averaging over 17 points per game and over 6 assists per game. Junior forward Andrew Carr isn't far off from a double-double per game and do not sleep on Junior guard and three-point sniper Damari Monsanto.
Looking at recent games, Wake Forest is an over machine. Their last 10 games going back into December 2022 have all gone over the game total line. Simply astonishing, right? For that reason, Wake Forest spelled backwards is MC Hammer that game total over.
Syracuse Best Bet: Judah Mintz Over Assists Per Game Prop
As a depressed Syracuse fan, the Best Bet would be what celebrity will be sitting courtside at their next home game. If you find a book that offers props on that then please send them my way. It has been a rough year for the Orange, sitting at 6-6 in ACC play and 13-10 overall. They lost to Colgate and Bryant at HOME, and that is all you really need to know about Syracuse. They have several young players with a lot of potential but they will naturally make mistakes in close games.
By the numbers, Joe Girard III is the team's leader in points per game. He will hit some big shots, but he will also lay bricks better than a union worker. For me, the key player is Freshman Judah Mintz. He is averaging over 15 points, 4 assists, and 2 rebounds per game. A
side from some albeit crucial late-game mistakes, this kid has real talent. Judah is a creator, and with more experience, he will make even better passes. Syracuse isn't even an NIT team this year, so let's focus on the future. Judah Mintz assists props, if you can find them should be played.
Florida St. Best Bet: Total Team Wins Under 11.5
Without mincing words, this has been a pitiful year for Leonard Hamilton and the Seminoles. I base this statement on the fact that they started 0-3 this year. Not only were they losses, but they also came against Stetson, Troy, and UCF. Now sitting at a 7-15 record and 5-6 in the ACC, one can't help but think this team may have already packed it in. With 9 games remaining on their schedule, it is tough to see them finishing anything over .500 in the ACC.
One of the biggest issues with the Seminoles this season has been the lack of defense. They give up about 75 points per game and allow their opponent to shoot over 35% from behind the arc. There are also issues on the glass, giving up almost 2 more offensive and defensive rebounds per game to their opponent.
Even to the casual college hoops fan, these kinds of stats reek of piling up losses. Life might be too short to bet the under but I'm willing to make an exception for the Seminoles.
Boston College Best Bet: First Round Loss in the ACC Tournament
When you have losses against Tarleton St. and New Hampshire on your resume it hasn't been a successful basketball season. The Eagles currently sit in 11th in the ACC, and it will only get worse as this season goes on. The remaining games against ranked opponents including Virginia should be automatically tallied in the loss column. Looking beyond those games, I see maybe 3 more wins in the crystal ball.
Quinten Post was on FIRE! 🔥

He led the Eagles to a win with 20 points and 6 rebounds!@BCMBB | #ACCMBB pic.twitter.com/ZHK5QLPq3H

— ACC Digital Network (@theACCDN) January 26, 2023
This team is led by senior guard Makai Ashton-Langford and senior forward Quinten Post. Outside of that, this team lacks any sort of in-game threat with the exception of possibly sophomore Jaeden Zackery.
The Eagles have an offense that is struggling to average 65 points per game. Pair that with a defense allowing the opponent to shoot nearly 37% from behind the arc and that is game set and match. Boston College will get their shot in an ACC Tournament game, but only a fool would put hard-earned money on this team to win that game.
Virginia Tech Best Bet: The Opposite Side of the Spread
If you like puns, this team has spent a large portion of its season doing the "Hokie Pokey." Maybe I am just nostalgic, but I really miss the days of Buzz Williams on the sidelines for this team. No way in hell he would be losing games to Boston College or Syracuse, given the years those two teams are having. That being said, this team can be dangerous and might actually only be lacking a big-name coach to lead them back into the top half of the ACC table.
This team will shoot the lights out of the rafters from three at a moment's notice, coming in at nearly a 35% average as a team. They also rebound on both sides of the ball fairly well. However, they seem to lack the ability to win a close game. I do have a little evidence to support this claim in 4 point losses to NC State and Syracuse and a five-point OT loss to Boston College.
What was that I mentioned about coaching? Give me their opposition, either laying points or as a dog.
Notre Dame Best Bet: Total Team ACC Wins Under 4.5
This cannot be the final season that Mike Brey had envisioned when it began back in early November. A loss to St. Bonaventure in some seasons might not be all that bad, but this particular year it is. The Irish also lost at home to a very mediocre Syracuse team and at Boston College. A 2-9 record in the ACC and a 10-12 record overall is simply not something we are accustomed to seeing on the hardwood in South Bend. The bell has long been tolling on their season.
Dane Goodwin. Nails. pic.twitter.com/uCn1WVXWVU

— Patrick Engel (@PatrickEngel_) November 19, 2022
Their two seniors, guard Dane Goodwin and senior forward Nate Laszewski, can drill it from three, averaging about 39%. But for me, the kid to watch is JJ Starling. Set aside the fact he is from my hometown, he is averaging nearly 13 points and 3 rebounds as a Freshman.
Notre Dame can score and keep it close with the big boys. But this year they don't have the horses to make any noise. The future may be brighter, but there will be no pot of gold for Mike Brey's coaching career after this season ends. Fade the Irish down the stretch and cash this layup ACC best bets.
Georgia Tech Best Bet: First-Round Loss in the ACC Tournament
Let's all give Georgia Tech a nice round of applause for having achieved a single win in the ACC this year. While that win came against a ranked Miami, their 8-13 record is proof of how bad this season has been for the Yellow Jackets. I don't follow this program closely and would love an explanation for why Josh Pastner was rewarded with a three-year contract extension. As a team, they sit at 10th or worse in ACC Team Rated Offense, ACC Team Rated Defense, and +/- Margin.
By the numbers, the Yellow Jackets have only one guy averaging double-figure points per game. Miles Kelly does most of the heavy lifting but shares the load with sophomores Dallan Coleman and Jalon Moore. As a team, Georgia Tech shoots just 31% from long range. They also commit far too many turnovers and fouls at both ends.
As the ACC season rounds out the wins will remain hard to come by. They do get Louisville two more times but those games might be a "choose your own adventure" type of wager. Regardless, they get a de-facto ACC Tournament game but my money will be on the Yellow Jackets tallying a loss on day one.
Louisville Best Bet: Total Team ACC Wins Under 1.5
And then there is Louisville, I've saved the worst for last. This team is winless in ACC conference play and is 2-19 overall. In a terrible season for the Cardinals it's not without irony that their head coach's last name is Payne. Their losses to Bellarmine and Wright St. are comical, and their wins against Western Kentucky and Florida A&M are worthless. If you listen closely, you'll hear parts of this fan base chanting Rick Pitino's name.
Looking at their record it isn't hard to see why they rank dead last in nearly every stat category in the ACC. Unfortunately, this team is a one-man show with senior guard El Ellis. They give up almost 10 more points per game than they score. And they allow their opponents to shoot nearly 48% from the floor.
The Cardinals do get Georgia Tech two times in their last 10 games, and I think they are going to find a way off the schneid. So I'll take just one regular season ACC win for Louisville, no more and no less. A seemingly safe ACC best bet, but the Cardinals suck.
RELATED CONTENT