College football has already crowned a champion. The NFL only has one game left on its schedule. Baseball is still a few weeks away from starting up. However, you still have basketball to bet on. More importantly, you have college basketball with Super Tuesdays, Saturday Slates, and at least a dozen games every other day.


We have about two and half months of solid data on the college basketball season, and we've identified 10 trends that you need to know about before conference tournament season starts up.


10 College Basketball Betting Trends to Know for February 2023
Florida Atlantic is 15-4-1 ATS

The Florida Atlantic Owls have been one of this year's mid-major darlings. If you've been on them this year, you're likely in profit as they've covered in 15 out of 20 games that books have posted a line for this year. The Owls have also won outright in 21 out of 22 games.
Florida Atlantic is 8-2-1 ATS at home, and 7-2 on the road, so they're covering in and away from Boca Raton. They're deep into their conference schedule and should be able to continue their run for the next month. They have tasty matchups with UTSA, UTEP, and Rice that should be easy covers depending on the numbers the books have. Watch for this trend to continue as college basketball rounds into February.


Marquette is 16-6 ATS
The only team with a better record against the spread in 2022-23 than Florida Atlantic is the Marquette Golden Eagles. Marquette was projected to finish in the bottom half of the Big East by most experts coming into the 2022-23 season. They're currently sitting tied for 1st place with a 9-2 conference record. Marquette features a core that is mostly made of Sophomores and Freshmen. Forward Olivier-Maxence Prosper is the only Junior among the top five on Marquette's roster in minutes played.
The team is led by Sophomore guard Kam Jones. The Big East All-Freshman team guard is averaging 16.0 points and 2.2 assists per game.

The Golden Eagles still have to go on the road to UConn, Butler, and Creighton. They also have Villanova and Xavier coming to Milwaukee before the end of the season. Books have been slow to adjust lines in Marquette's favor. Be cautious moving forward. Among all the trends, this one is crazy, but also very likely to self correct as books pay more attention to college basketball.


3⃣'s and EGBS!#MUBB | #WeAreMarquette pic.twitter.com/FunOfL5CmV

— Marquette Basketball (@MarquetteMBB) January 28, 2023
Loyola Chicago is only 4-15 ATS
The Ramblers replaced coach Porter Moser with Drew Valentine, got raided in the transfer portal, and have really struggled this year. They've also killed bettors who have been going with them.
Loyola isn't nearly the same team it was last year, and they're on auto-fade until further notice. The Ramblers are especially rough on the road. They're only 1-8 ATS away from Chicago.
Loyola has road matchups with Dayton, Richmond, UMass, LaSalle, and St. Louis left on their schedule. Continue to bet against them until further notice.


Tulsa is also 4-15 ATS
Tulsa is another team on auto-fade. The Golden Hurricane doesn't rebound well, shoot well, and they turn the ball over too much, so it's not really a surprise that they're the worst team in the AAC. Oddly enough, one of their five wins this year came against Loyola. The Golden Hurricane isn't quite as rough ATS as Loyola, but it's only because they've only played seven road games so far and have managed a 1-6 ATS record away from Tulsa.
The schedule for the Golden Hurricane doesn't get much friendlier in February. They have to go to Houston, Central Florida, and Cincinnati. There's no reason to stop fading the Golden Hurricane at this point.

Evansville is 17-6 to the over
The Evansville Purple Aces are only 4-19 if you count wins and losses, but they have gone to the over in 73% of their games. How are they doing it? Well, they're not a great offensive team. They're not even a good offensive team. The Purple Aces average 62.3 points per game on offense. That's good for 348th in the country.
Kenny Strawbridge, Jr. leads the Purple Aces in scoring with 14.8 points per game. Only two other Purple Aces are averaging double figures, and just barely.

On defense, the Purple Aces allow 75.4 points per game. That's 348th points against average in the country. Only 15 teams are worse. They're deep into their conference schedule, but check in on how the offense they're playing is ranked and bang the over if their opponent is remotely competent. The Purple Aces still have games against Belmont, Murray St., and Indiana St. on the schedule.


https://twitter.com/UEAthletics_MBB/status/1619507393775431680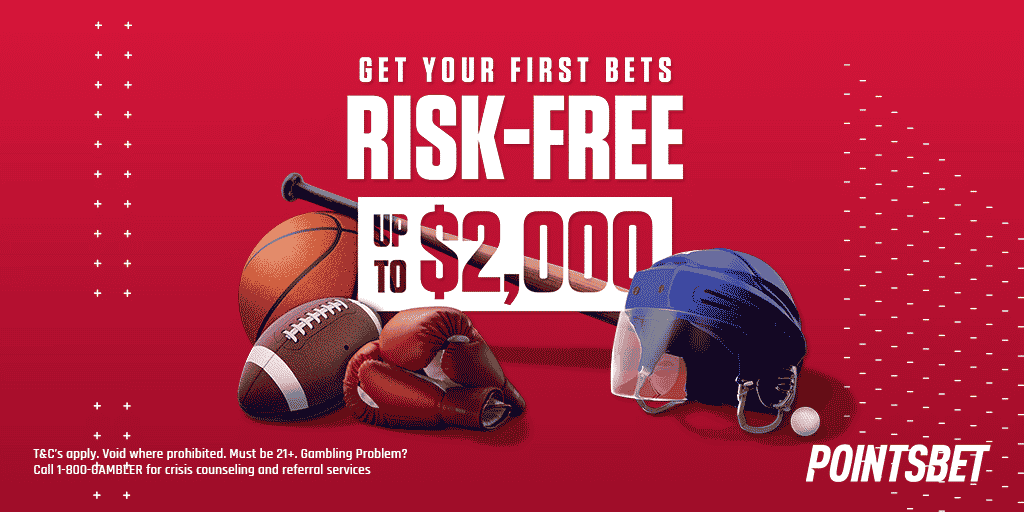 San Diego is 16-4 to the over
The San Diego Toreros have also been an over machine this year, but for reasons opposite of Evansville. The Toreros have the third-best offense in the West Coast Conference, and they play at the fifth-fastest pace.

They also average 78.5 points per game on offense and surrender 79.3 points per game on defense. Five Toreros average double-digit points per game with senior guard Marcellus Earlington leading the way with 16.9 per game.
The Toreros have two games with Santa Clara, a matchup at Gonzaga, and a home game with Loyola Marymount left on the schedule as obvious overs. They do have a matchup with St. Mary's left on the schedule, and that's a stay-away even for San Diego. The Gaels can slow just about anyone to a crawl. The smaller schools are getting all the love with these trends and that is what makes college basketball great.

St. Peter's is 3-14 to the under
Remember when the St. Peter's Peacocks were national darlings for about three weeks? Their coach went to Seton Hall, most of their roster transferred, and they have really struggled this year. Not just in terms of wins and losses, but in terms of scoring points.

The Peacocks are the second-worst offense in the MAAC, and they play at a terribly slow pace. They average 62.1 points per game on offense and allow 64.0 points per game to their opponents. If they get a number that's over 129, bang the under and build your bankroll. Only Siena and Iona play at a quick pace in the MAAC and have above-average offenses. Consider staying away from those two teams, but look to jump on just about everyone else if the number is right.

Merrimack is 4-17 to the under
The Northeast Conference is not well-known for offense, and Merrimack is one of the worst offenders. The Merrimack Warriors average 58.2 points per game on offense. That's the lowest in the conference, and it's not really close. On defense, the Warriors have kept teams at 63.2 points. Forwards Jordan Minor and Ziggy Reid are the only two Warriors averaging double digits. Minor has averaged 16.6 points per game, and Reid has managed 12.2 per game.

If Merrimack is in a conference game and they get an O/U at 125 or higher, it's a no-brainer. The only team in the conference to worry about is Farleigh Dickinson. The Knights average over 78 points per game and could screw up an under.

Liberty is 11-1 ATS at home & 3-5 ATS on the road
No one walks into the Vines Center and covers the spread! The Flamin' Libs have dominated the spread at home and are clear bankroll builders in Lynchburg, VA. Away from the Vines Center? Not quite as reliable. The Liberty Flames have three home games left on the schedule against Eastern Kentucky, Bellarmine, and Queens (NC). This is one of those trends with limited upside, but ride some home college basketball magic in Lynchburg.

https://twitter.com/LibertyMBB_/status/1619518228635475968
Rhode Island is 11-3 to the over at home & 2-5 to the under at home
This is an odd one because the Rhode Island Rams aren't a great offense and they're not a terrible defense. They average 67.6 points per game on offense. They're actually much closer to the bottom of the Atlantic 10 Conference than the top. On defense, they've allowed 70.0 points per game. That's about in the middle of the A-10. Their pace is about average, and their efficiency is nothing special.

Looking a the results, the Rams tend to get over/under numbers in the 130s at home, and they tend to play to the over. They score a bit more at home than on the road, but they also seem to give up a bit more. The specific why is hard to pin down, but it's definitely a trend worth following.

The Rams have four home games left on the schedule. They get Davidson, George Washington, VCU, and UMass at home before the conference tournament.
Do you want daily college basketball picks from our experts? Check out the College Basketball Experience podcast to get college hoops betting picks every day from "Pick Dundee" Colby Dant & MoneyLine Mac, Ryan McIntyre.
RELATED CONTENT