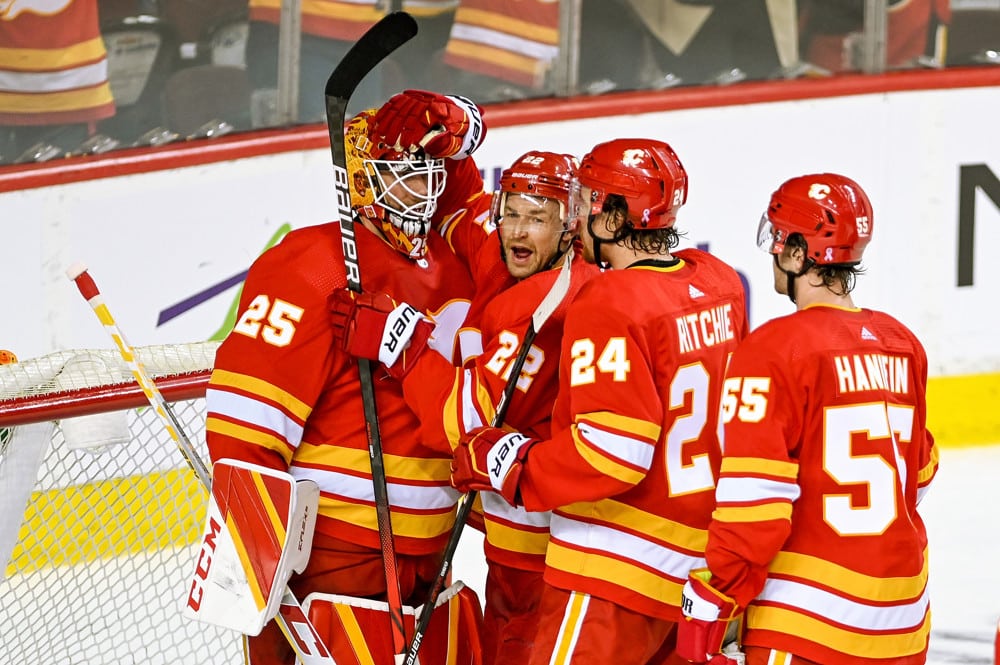 NHL Playoffs Picks & Best DraftKings DFS Stacks for Thursday, May 5th
We had another exciting evening of NHL Playoff Hockey last night. This week's picks and stacks are coming along very well; we're full steam ahead as we progress through the first round of the playoffs. So we're back for another night of NHL Playoff Picks and the Best DFS Stacks. Join the conversation on Twitter @GamblingPodcast; let us know your DFS plays and what picks you're tailing.
---
EXCLUSIVE SGPN NHL PLAYOFFS CONTENT
Atlantic Division: Odds, Schedule, & Picks
Metropolitan Division: Odds, Schedule, & Picks
Central Division: Odds, Schedule, & Picks
Pacific Division: Odds, Schedule, & Picks
---
NHL Playoffs Picks for Thursday, May 5th
Pittsburgh Penguins vs. New York Rangers – Game 2 (7 p.m. ET) – PIT leads 1-0
Game 1: Penguins 4-3 (3OT)
Moneyline: Penguins +130 | Rangers -150
Total: Over 5.5 (-130) | Under 5.5 (+110)
The Penguins and Rangers did not disappoint in game 1 of this series. Three overtimes, are you kidding me?! I was able to grab the Penguins cover but lost out on Game 1's goal total, and I also had the Rangers Moneyline. I feel good about returning to the Rangers again this evening, and for good reason. While I took home a loss in Game 1, I was able to get almost two games of scouting in when considering the extra play in overtime. 
The Penguins took advantage of opportunities I don't see available again in Game 2. The Rangers played undisciplined hockey for a few stretches, and the Penguins jumped on each one, including a 5-3 advantage score and a shocking goal reversal from goaltender interference. The Penguins had 83 shots on net but could only muster up four goals in nearly 106 minutes of action. 
The Rangers will bounce back tonight; they still look like the better all-around team; I still have them coming out of the first round despite dropping the first frame. You can get the Rangers at +140 to take this series; I love the extra value after their game one loss. 
NHL Playoffs Picks: Rangers ML (-120) 
---
Washington Capitals vs. Florida Panthers – Game 2 (7:30 p.m. ET) – WSH leads 1-0
Game 1: Capitals 4-2
Moneyline: Capitals (+200) | Panthers (-200)
Total: Over 6.5 (-130) | Under 6.5 (+110)
The analytics let me down in Game 1 of this series. The Panthers have been red hot, and the Capitals looked dismal to end the regular season. Then the Capitals came out like it was Game 1 of the Stanley Cup Finals, let alone the first game of the playoffs. 
While I believe the Panthers will bounce back, I'm not getting the best value with the -200. I feel more comfortable attacking the over in Game 2. We fell victim to the half-goal hook in Game 1, but I'm confident both teams will show up in this next game. 
The Capitals are still 11-4 vs. the Over in their last 15 games, and the Panthers are still the best offense in the NHL. The Panthers are still favored to win this series with odds of -200, again not the best return, but it does highlight the value the sportsbooks hold over this team. I like a same game parlay with a Panthers win and Over 6.5 goal total. 
NHL Playoffs Picks: Panthers (-200) | Over 6.5 (-130)
---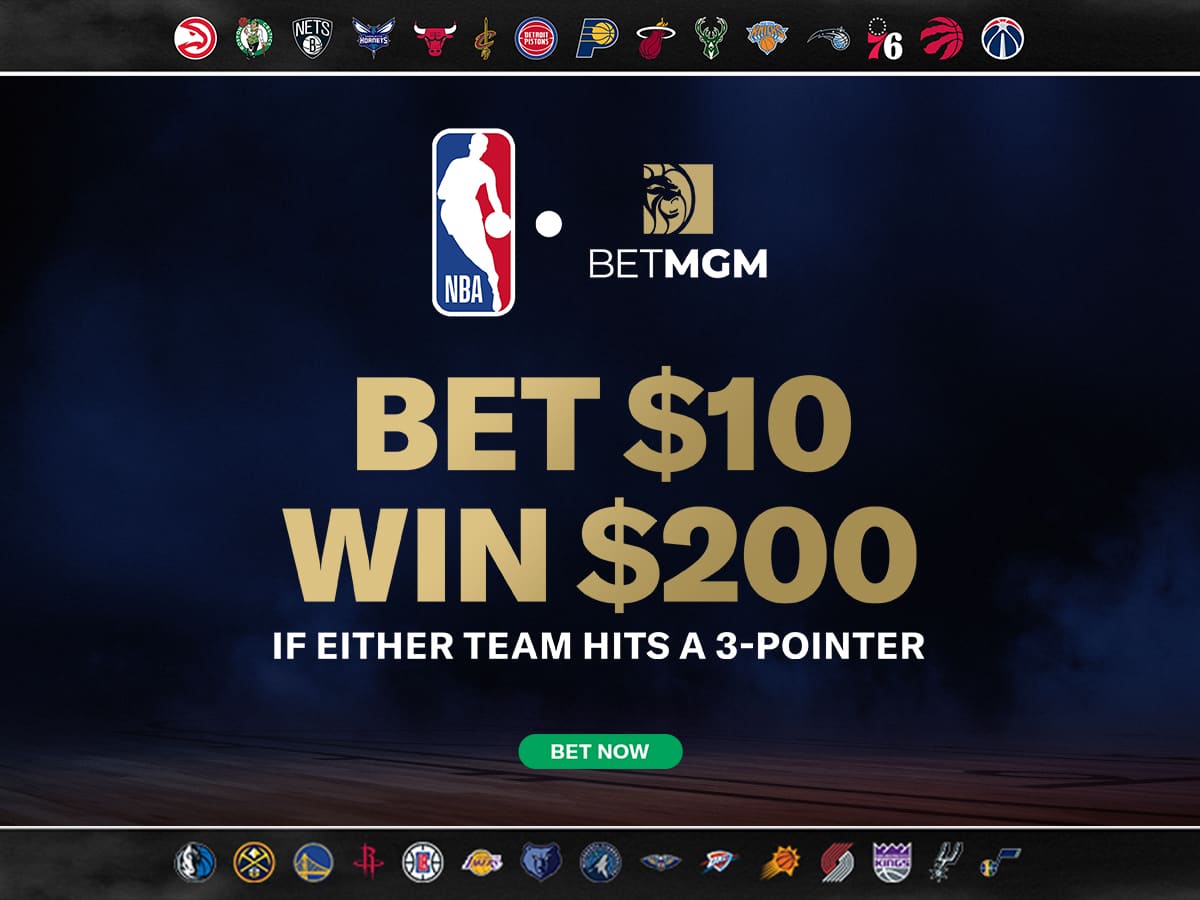 Nashville Predators vs. Colorado Avalanche – Game 2 (9:30 p.m. ET)
Game 1: Avalanche 7-2
Moneyline: Predators +305 | Avalanche -400
Total: Over 6.5 (-120) | Under 6.5 (+100)
I wasn't kidding about fireworks in Game 1! We absolutely smashed this matchup in our picks from Game 1. We rolled with the Avalanche, the Over, and our DFS Stacks with 13 NHL points across five players (5G/8A). Sportsbooks aren't letting us off easy with the -400 return, so I'm leaning to the over once more. 
The Avalanche themselves smashed the 6.5 total, and Nashville is now 5-1 for the Over in its last six games. So this matchup is another situation where I feel good with a same game parlay with the Avalanche winning outright parlayed with the Over. 
I might consider taking the Predators at +1.5 when they return to Nashville, but they'll need to show me something in Game 2 for me to buy that Nashville can make a run of it; the Predators are currently +1100 to win this series; they're clearly in big trouble. 
NHL Playoffs Picks: Avalanche (-400) | Over 6.5 (-120)
---
Dallas Stars vs. Calgary Flames – Game 1 (10 p.m. ET)
Game 1: Flames 1-0
Moneyline: Stars +195 | Flames -230
Total: Over 6 (-115) | Under 6 (-105)
Game 1 of this series hosted a classical NHL Playoff game with chess-like defense, physical play, low shot totals, and little to no scoring. The Dallas Stars covered the puck line despite getting just 16 shots on net; they put up a good fight, but I'm not betting they can hold off the Flames' offense in Game 2. 
The Flames' offense will bounce back in Game 2, and I expect them to put up four or five goals themselves; they rank 6th in total goals scored this season. While Dallas can lean on their defense, their offense is a tier of talent behind Calgary. 
The Flames have a more profound offense more reliable defense, and Jacob Markström is having a stellar season and shut out Dallas in game one. However, I don't feel as good about the same game parlay in this matchup, but I feel rock-solid about Calgary taking home another outright when in Calgary. The sportsbooks have the Flames at -700 to take the series; keep it simple tonight!
NHL Playoffs Picks: Flames (-225) / ( -1.5)
---
---

NHL Playoffs DraftKings DFS Stacks & Goalie for Thursday, May 5th
Best Stack: COL1 – Nathan Mackinnon
 (C, $8,900) – Mikko Rantanen (W, $7,000) – 
Cale Makar
 (D, $7,900)
How can we not consider these guys the Top Stack options once again tonight?! The Predators will again be missing Juuse Saros and are completely outmatched from top to bottom. So look for Mackinnon (34G / 89 Pts) and Rantanen (43G / 95 Pts) to continue to push the tempo up front, and Makar (14G / 71 Pts) will also continue to remedy the safest floor at his position. 
These three players netted 87+ DFS points in game one. I'm expecting more fireworks in game two with tons of scoring available. So keep cashing in on these guys before the second round brings a tougher matchup. 
Each of these players had double-digit Fantasy Point production in Game 1 of this series. Line two also attributed the only two goals for the Panthers and played well from start to finish. Bennett (29 G/50 Pts) and Giroux (22 G/66 Pts) both found the back of the net, and Huberdeau (30 G/ 115 Pts) still produced 11.8 fantasy points without earning a goal or an assist. 
I expect more offense from the Panthers tonight, and line two will play a massive role. I prioritize plugging Giroux and Bennett over Huberdeau; those two have been more consistent the past few games. However, I'm willing to bet on Huberdeau to produce in this bounce-back opportunity. 
Top DFS Goalie: Darcy Kuemper (G, $8,400) (COL – 38-12-4, 2.53 GAA, .921 SV%)
Darcy Kuemper should easily sail to another victory in Game 2. I expect a better effort from Nashville, but it won't be enough to take down Colorado on the road. Kuemper had a career year and has won 38 of 58 appearances this season. 
Kuemper has double-digit fantasy points in nine of his last 11 starts; he offers a very safe floor given the 2nd highest cost for a starting goaltender, behind my previous pick Igor Shesterkin ($8500). Keep it simple with the Avalanche as heavy favorites. 
---
RELATED CONTENT