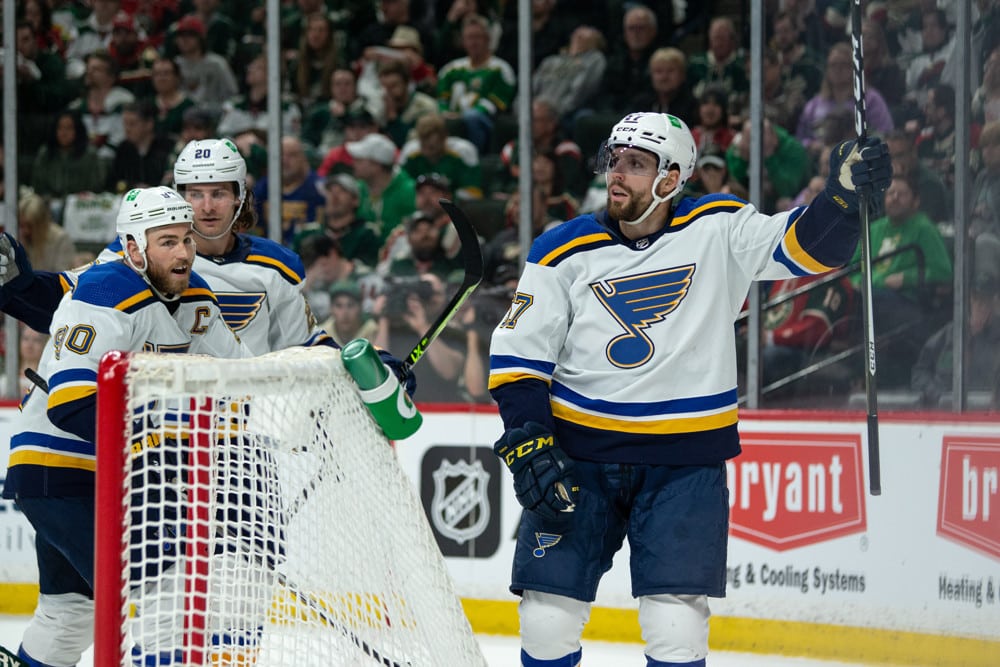 The Stanley Cup Playoffs are officially underway after our first multiple overtime game last night! Now all eight series have completed one game and we move on to four Game 2s on Wednesday night. As always, we'll be looking at the NHL playoffs picks, best bets for each game, as well as the top DraftKings DFS stacks for tonight! Let's just get right into it with our NHL playoffs picks and DraftKings DFS stacks!
EXCLUSIVE SGPN NHL PLAYOFFS CONTENT
Atlantic Division: Odds, Schedule, & Picks
Metropolitan Division: Odds, Schedule, & Picks
Central Division: Odds, Schedule, & Picks
Pacific Division: Odds, Schedule, & Picks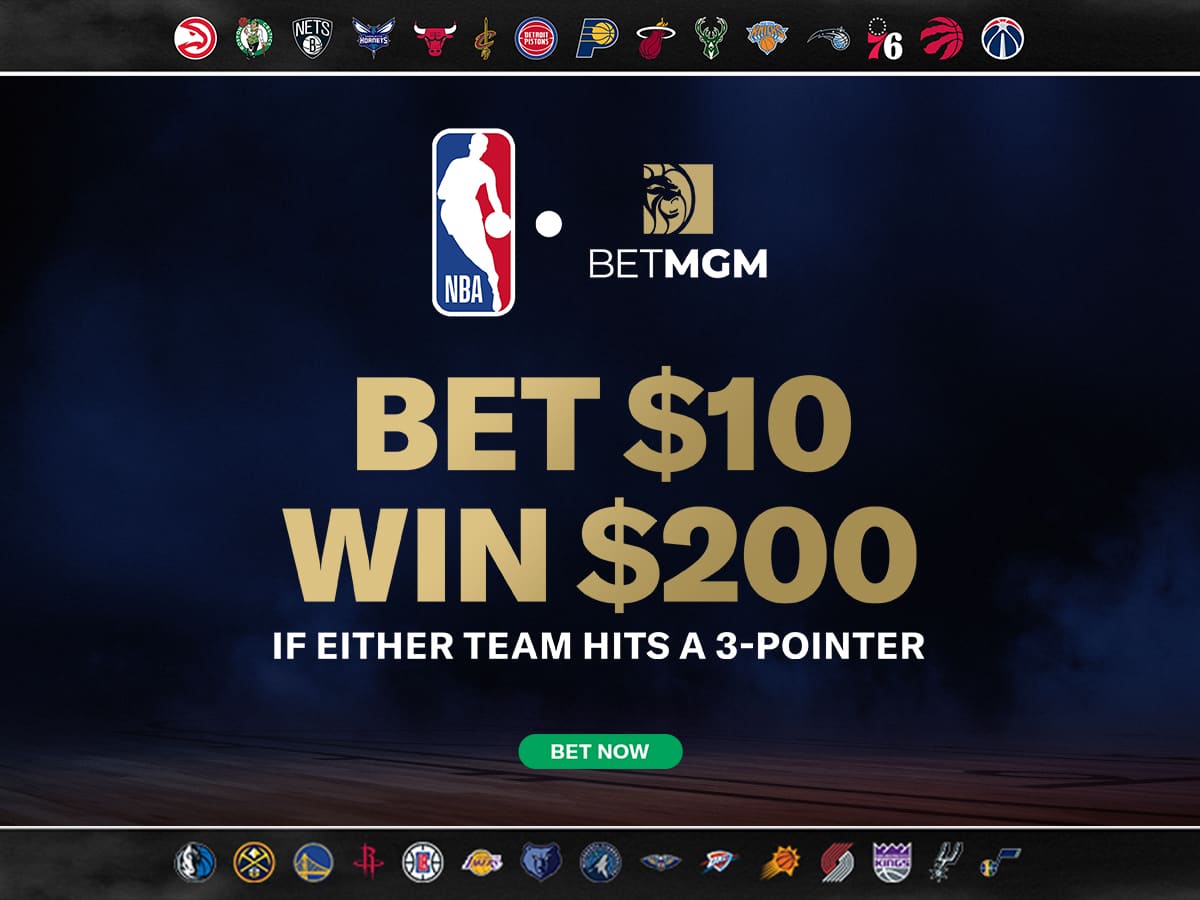 NHL Playoffs Picks for Wednesday, May 4th
Boston Bruins vs. Carolina Hurricanes – Game 2 (7 p.m. ET) – CAR leads 1-0
Game 1: Hurricanes 5-1
Moneyline: Bruins +100 | Hurricanes -120
Total: Over 5.5 (-120) | Under 5.5 (+100)
If these odds look familiar to you, you must've been paying attention on Monday. The Hurricanes are once again -120 favorites after their 5-1 victory in Game 1. Carolina swept the season series, outscoring Boston 16-1 in three games, and that trend continued on Monday night. After a scoreless first period, Carolina broke through for two goals just 2:10 apart late in the second period. Boston got one back early in the third, but the Canes answered less than five minutes later and added a few insurance markers in the final minutes.
The Bruins haven't been able to solve the Hurricanes and that didn't change with Antti Raanta in net. In fact, Raanta was tremendous in a 35-save win. Carolina is the play again tonight in Game 2.
I'm also going back to the well with the Under 5.5 at even money. There were only two goals scored through two periods in Game 1 and the over only hit due to the Bruins pulling the goalie down 4-1. Things should be tight again and I'll take the under between two of the best defensive teams in the league.
NHL Playoffs Picks: Hurricanes (-120) | Under 5.5 (+100)
---
Tampa Bay Lightning vs. Toronto Maple Leafs – Game 2 (7:30 p.m. ET) – TOR leads 1-0
Game 1: Maple Leafs 5-0
Moneyline: Lightning (+110) | Maple Leafs (-130)
Total: Over 6.5 (+105) | Under 6.5 (-125)
We're seeing double again as these are the exact same moneylines as Game 1. For as big of a statement I thought the Lightning made with their 8-1 win late in the season, the Maple Leafs answered back in a big way with a shutout win on Monday night. Tampa Bay completely wasted an early five-minute power play and Toronto fed off the home crowd for the win.
Andrei Vasilevskiy wasn't himself in Game 1, nor were most of the Lightning's top players. Tampa Bay only lost 13 games over the last two playoffs so it knows how to bounce back. I see that happening tonight to take the series back to Tampa tied 1-1.
NHL Playoffs Picks: Lightning (+110)
---
St. Louis Blues vs. Minnesota Wild – Game 2 (9:30 p.m. ET) – STL leads 1-0
Game 1: Blues 4-0
Moneyline: Blues (+105) | Wild (-125)
Total: Over 6 (-125) | Under 6 (+105)
The oddsmakers are giving the Blues a little more respect at +105 after winning as +125 underdogs in Game 1. Not only did they win, they stifled the Wild with a 4-0 shutout victory. Ville Husso looked strong in net and while Marc-Andre Fleury made some big saves, the Minnesota offense couldn't get it done.
However, the game was a lot closer than the final score showed. Two of the four Blues goals came on the power play and another one came just seconds after the man-advantage expired. The Wild were actually the much better team at 5-on-5 play: 44-17 shot attempts, 18-7 scoring chances, 12-4 high-danger chances.
Minnesota went 31-8-2 at home during the regular season, never losing back-to-back games at home (they did lose a few home games in a row with road games in the middle). The Wild were the better team overall in Game 1 and can't afford to go down 2-0 –– and they won't.
NHL Playoffs Picks: Wild (-125)
---
Los Angeles Kings vs. Edmonton Oilers – Game 2 (10 p.m. ET) – LAK leads 1-0
Game 1: Kings 4-3
Moneyline: Kings +160 | Oilers -195
Total: Over 6.5 (-105) | Under 6.5 (-115)
The Oilers are even bigger favorites in Game 2 (if only slightly) after losing Game 1 to the Kings. Los Angeles played a great road playoff game as the Kings took advantage of Edmonton's mistakes and never trailed in the game. However, it shouldn't be as easy tonight.
Connor McDavid & Co. know that the pressure is on. They got swept last year and can't afford another oh-for in the playoffs. If they go down 2-0 with the series shifting to Los Angeles, that could very well happen. Luckily, the Oilers have the firepower to get back on track in Game 2.
If Mike Smith can play his position and make the average saves, the Oilers should easily win this series. But I'm not too confident in that yet. While I lean to the Oilers, I don't want to lay -195 juice on a team that hasn't won a playoff game in recent years.
My best bet for this game is the Under 6.5. It nearly hit in Game 1 and Game 2 should feature more of the same, just with a bit more checking and a bit less space. Jonathan Quick showed that he still has it and the Oilers should look to play more defensively after their goaltending issues.
NHL Playoffs Picks: Under 6.5 (-115)

---
---
NHL Playoffs DraftKings DFS Stacks & Goalie for Wednesday, May 4th
NHL DFS Best Stack: EDM PP1 / F2 – Connor McDavid (C, $9,000) – Leon Draisaitl (C, $8,200) – Kailer Yamamoto (W, $3,100)
McDavid (44 G, 79 A; 123 PTS) and Draisaitl (55 G, 55 A, 110 PTS) center Edmonton's top two lines and play on the top power-play unit. Yamamoto (41 PTS) is on the second line with Draisaitl.
This trio isn't a traditional line stack with a center and winger (or two wingers). Instead, I'm targeting the Oilers' big guns in a must-win game for Edmonton.
In Game 1, McDavid (G, PPA, 3 SOG; 18 FPTS) and Draisaitl (PPG, 5 SOG; 19.0 FPTS) pretty much led the way; as they do in most games. They averaged the second- (McDavid, 17.4) and third-most (Draisaitl, 16.5) FPPG in the regular season on the slate, only behind Auston Matthews (20.6).
Yamamoto is along for the ride with Draisaitl on the second line. He picked up a PPG, PPA, and four shots for 20.8 FPTS in Game 1 –– more than either of the top two. He finished the season with at least 12.1 FPTS in two of three and three of five, so the youngster could be heating up at the right time. I'll throw him in this stack at just $3,100 to help balance out the high-priced centers.
It's time for McDavid and Draisaitl to put up or shut up. And I think they're going to put up big numbers tonight.
Potential Add-On: Darnell Nurse (D, $6,000)
Nurse had nearly the perfect DraftKings defenseman game: assist, 3 blocks (bonus), 4 shots (1 away from bonus). That netted him 17.9 FPTS, giving him his fifth double-digit FPTS performance in his last eight games (plus a 9.3 game). Given the value stack, Nurse should fit in with the leftover salary depending on who you choose.
NHL DFS Value Stack: STL2 – David Perron (W, $4,400) – Brandon Saad (W, $3,000) – Torey Krug (D, $4,000)
Perron (57 PTS) and Saad (49 PTS) play together on the Blues' second line and on PP2 with Krug (43 PTS)
The Blues' second-line value-stack carried me (and hopefully, many of you) into the green on Monday night. We're making a slight tweak due to some salary increases and fit.
Perron scored a hat trick and had an assist in the Blues' 4-0 win on Monday night. That, plus four shots and one block, netted him 49.8 FPTS. He had 18 FPTS in the regular-season finale. Saad is up $100 in price from Game 1, but that's still too low for him. He had an assist, four shots, and two blocks in Game 1 for 13.6 FPTS. Saad is as playoff-tested as they come.
We're adding Krug into the stack for Ryan O'Reilly. I happened to add Krug to my single entry lineup for Monday night, which also helped me cash. He had three assists (two on the PP), two shots, and three blocks for 27.9 FPTS. He's had double-digit fantasy points in three straight and six of his last eight games.
Top NHL Playoffs DFS Goalie: Andrei Vasilevskiy (TBL, 39-19-5, 2.53 GAA, 2 SO, .915 SV%)
Yes, Andrei Vasilevskiy gave up five goals on 33 shots in Game 1. But he won't do that again in Game 2.
Vasilevskiy has just 13 losses over the last two postseasons, the last coming in Game 4 against the Canadiens. He bounced back from that game with a 22-save shutout to win the Stanley Cup. In fact, he had a shutout in five of the 13 games after a loss. I'm trusting the Tampa Bay Lightning netminder to return to that playoff form tonight.
DraftKings DFS: Final pieces to round out the lineup
If you use both stacks and Vasilevskiy, you're left with $10,600 to spend on a defenseman and utility. I went with Victor Hedman (D, $6,900) and Alex Killorn (W, $3,100) –– which actually leaves you with $600 left for you to either change your goalie or upgrade Killorn. I wanted some correlation on the Lightning's top power-play unit.
---
RELATED CONTENT