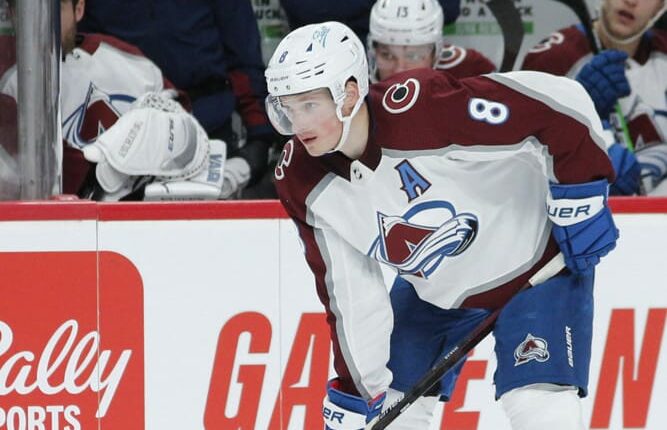 The NHL Stanley Cup Playoffs are here! We're going through each first-round NHL Playoffs series with predictions, betting odds, schedule, picks, and best bets. And we'll have plenty of other NHL content for you throughout the Stanley Cup Playoffs, so keep an eye out for that. Let's just get right into it with the Pacific Division, previewing Calgary Flames vs. Dallas Stars, and Edmonton Oilers vs. Los Angeles Kings with odds, the schedule, picks, predictions, best bets, and more!
The NHL Playoffs and chase for the Stanley Cup begin on Monday, May 2nd with the Stanley Cup Final ending no later than June 30th. It's nearly two months full of exciting and intense hockey action.
EXCLUSIVE SGPN NHL PLAYOFFS CONTENT
How To Play Underdog Fantasy The Big Zamboni: 2022 NHL Playoffs Best Ball
Atlantic Division: Odds, Schedule, & Picks
Metropolitan Division: Odds, Schedule, & Picks
Pacific Division: Odds, Schedule, & Picks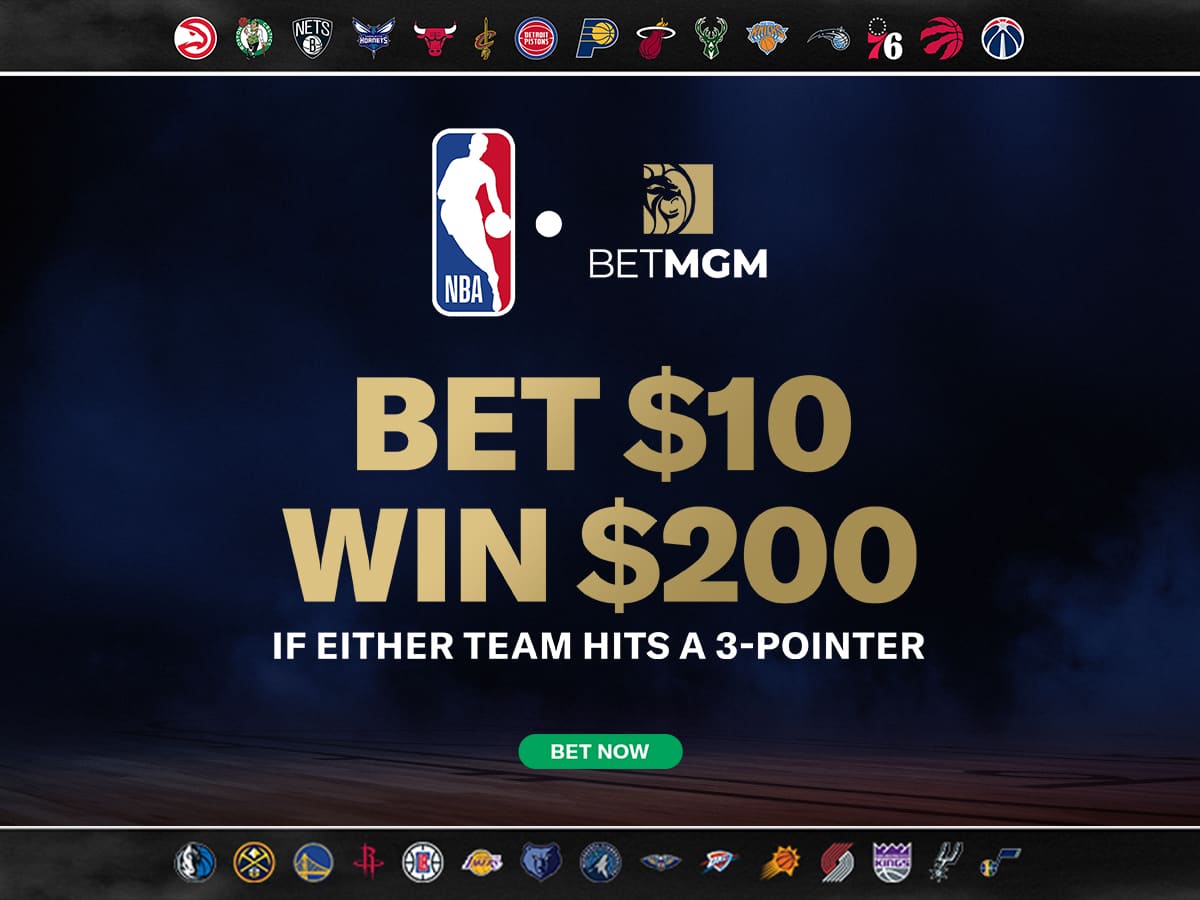 NHL Playoffs Predictions – Central Division: Odds, Schedule, & Picks
NHL Playoffs Predictions – Colorado Avalanche vs. Nashville Predators: Odds
To Advance
Avalanche: -650
Predators: +475
Series Spread
Avalanche -1.5 (-260) / -2.5 (-110)
Predators +1.5 (+210) / +2.5 (-110)
Total Games
Over 5.5 (-120)
Under 5.5 (-105)
---
NHL Playoffs Predictions – Avalanche vs. Predators: Schedule
Tuesday, May 3: Predators at Avalanche, 9:30 p.m. ET (ESPN, SN360, TVA Sports)
Thursday, May 5: Predators at Avalanche, 9:30 p.m. ET (TNT, SN360, TVA Sports)
Saturday, May 7: Avalanche at Predators, 4:30 p.m. ET (TNT, Sportsnet, TVA Sports)
Monday, May 9: Avalanche at Predators, 9:30 p.m. ET (ESPN, Sportsnet 1, TVA Sports)
Wednesday, May 11: Predators at Avalanche, TBD
Friday, May 13: Avalanche at Predators, TBD
Sunday, May 15: Predators at Avalanche, TBD
---
NHL Playoffs Predictions – Avalanche vs. Predators: Preview & Path to Victory
If you have been following the NHL at all this year, you know that this is a David vs. Goliath situation. On one side of the ice, you have the Colorado Avalanche, who clinched the Central Division sometime back in the Bronze Age. On the other side, you have the Nashville Predators, who were still fighting to get into the playoffs in the last week of the regular season. This is confirmed when you look at the odds to win the series, where the Avalanche are the biggest favorites to advance (-650) out of all 8 matchups.
This is nevertheless the Stanley Cup Playoffs, where the underlings frequently trip up the masters. Despite what Darryl Sutter says, we certainly do not think that this series is over before it starts.
Why the Avalanche will win
The key to the Avalanche's success in this postseason is the health of their key players. We saw them stumble down the stretch without Landeskog, Toews, Kadri, and Rantanen. While Landeskog only recently started skating again, the others should be at or close to 100% status. Devon Toews is particularly important, as his defensive presence allows Makar to be the roving offensive force that made him the favorite for the Norris for much of the season.
The Avalanche have bulked up after getting bullied somewhat by the Knights last year, but they still have the same speed and skill that ripped apart the Blues in the prior round. There is more balance up and down the lineup, and they have improved in goaltending with Darcy Kuemper's outstanding second half of the season. It will take something exceptional for this team not to push past that second round this year.
Why the Predators will win
As though this matchup was not challenging enough, the Predators will have to manage without their elite starting goalie Juuse Saros, who sprained his ankle with just a few days left in the season. This means that David Rittich will need to be phenomenal standing in for Saros for them to have a chance. His only playoff experience, however, was back in 2019 when he relieved Mike Smith as the Flames were getting shelled by these same Avalanche.
The Predators do have a wild card in Matt Duchene, as the former Av has had a brilliant 2021/22 campaign. He leads the team with 43 goals, by far the most he has had in any season. The real factor will have to be Roman Josi, though, as everything runs through him on this team; he is one of only a few defensemen in history to lead his team in points.
For the Predators to have any chance in this series, they will need Josi to maintain that leadership and presence all over the ice; they will need David Rittich to make it seem like Saros was never injured; they will need to compensate for a lack of skill with fierce, physical hockey; and they will need Matt Duchene to grow the biggest chip on his shoulder and take it out against his old team. Highly unlikely, but as we said, it is the NHL Playoffs.
NHL Playoffs Predictions – Avalanche vs. Predators: Picks & Best Bets
As much as we speculated that maybe the Predators stand a fighting chance, from a betting perspective it is hard to ignore the lopsidedness of this contest, especially without Saros in net. It is true that the Predators won 3 games to 1 in the regular season, but we cannot look too much into a small sample size where the games do not mean quite as much.
Our recommendation for this series is to bet the Avs -1.5 (-260) and/or -2.5 (-110). We would recommend laying the -650 and taking the free money, but for two reasons: the 2019 Tampa Bay Lightning (one of the best regular-season teams of all time, who got swept by the Columbus Blue Jackets), and if this series goes 7 games, we do not have a tonne of faith in this Avs team to withstand the pressure a Game 7 comes with.

---
---
NHL Playoffs Predictions – Minnesota Wild vs. St. Louis Blues: Odds
To Advance
Wild: -160
Blues: +130
Series Spread
Wild  -1.5 (+140)
Blues +1.5 (-160)
Total Games
Over 5.5 (-185)
Under 5.5 (+145)
---
NHL Playoffs Predictions – Wild vs. Blues: Schedule
Monday, May 2: Blues at Wild, 9:30 p.m. ET (ESPN, SN360, TVA Sports 2)
Wednesday, May 4: Blues at Wild, 9:30 p.m. ET (ESPN, SN360, TVA Sports 2)
Friday, May 6: Wild at Blues, 9:30 p.m. ET (TNT, SN360, TVA Sports 2)
Sunday, May 9: Wild at Blues, 4:30 p.m. ET (TBS, SN360, TVA Sports)
Tuesday, May 10: Blues at Wild, TBD
Thursday, May 12: Wild at Blues, TBD
Saturday, May 14: Blues at Wild, TBD
---
NHL Playoffs Predictions – Wild vs. Blues: Preview & Path to Victory
Everything points to this series being a brawl between two heavyweight contenders. We have the Blues who have historically prided themselves on blue-collar, workmanlike hockey, a tradition that persists with their current team. The Wild are not much different, having size and ferocity coming from their defense and a nasty forecheck. Something has to give, however, which means that this series winner will be a matter of the last man standing.
Why the Wild will win
By trading for Marc-Andre Fleury at the trade deadline the Wild signaled their intent: "This is our year." We know that they will have cap issues down the road, so they figured it would be worthwhile to get the best goalie available along with a couple of depth players to make a run.
The real strength of the team consists of their first-line D-pairing, however, as Jonas Brodin and Matt Dumba have done a hell of a job this season taking over for Ryan Suter. If they can contain the Blues' emergent top line of Thomas, Tarasenko, and Buchnevich, they will eliminate a serious threat and have a major edge in the series.
The Wild goaltending has to perform better as well. The Wild defensive metrics have been stellar in the latter half of the season, while the goaltending has often let them down. If Fleury can find that next level, or if Talbot can beat the pressure, the Wild will have every advantage against a Blues team with equally questionable goaltending.
Why the Blues will win
Even if the Blues no longer have stud defenceman Alex Pietrangelo leading the team, the core group that won the Stanley Cup in 2019 remains intact. This starts with their coach Craig Berube, an old-school guy who gets the most out of his players and wills them on. There is also Ryan O'Reilly, one of the best faceoff guys in the league who typically elevates his game in the clutch. Vladimir Tarasenko, who missed parts of that season with an injury, is rediscovering his own form after requesting a trade last year.
The real question, though, as it usually is in hockey, is how their netminder will play. Naturally one may expect the starter to be Jordan Binnington, given the fact that it was his play that carried the day for them in 2019 and won St. Louis its first-ever Stanley Cup.  It is the superior play of Ville Husso that has won him the job in the latter part of the season, however, so all eyes will be on him to keep it up when the pressure mounts.
If the Blues can get the goaltending, their veteran core and coaching experience should be the difference to at least make this a tight series. When it comes to the playoffs, physical strength, team culture, and leadership mean that much more, and we know the Blues possess all that.
---
NHL Playoffs Predictions – Wild vs. Blues: Picks & Best Bets
In a series with teams this close to each other in terms of talent, size, and playing style, it is tough to pick an outright winner. We give the edge to the Wild based on how they have performed during the season and because they have a proven winner in net with Marc-Andre Fleury, but the betting line says the same thing, so there is not much of an edge there.
Instead, we will recommend that this series goes six games or longer (Over 5.5, -185). Given the parity between the teams, the experience of the Blues, and the desperation of the Wild to go on this year, we suggest that this will be a blow-for-blow type of contest that can go the distance, if you will allow us a boxing term.
---
RELATED CONTENT