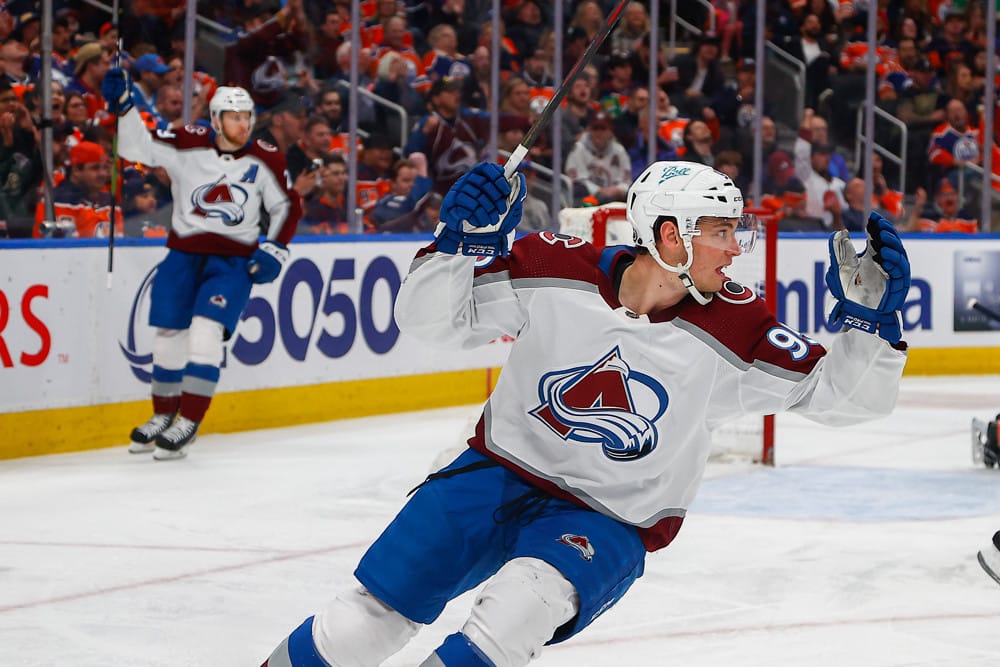 The opening games of the NHL playoffs did not disappoint! We still have a long way to go, but our picks are off to a great start, so we hope you'll continue to come back each day for our NHL Playoffs Picks and Best DFS Stacks. Of course, the only thing better than watching playoff hockey is profiting on playoff hockey! So let's run some numbers and break down the second night of the NHL Stanley Cup Playoffs. Be sure to let us know on Twitter what games you're tailing and share your best bets with our community.
NHL Playoffs Picks for Tuesday, May 3rd
Penguins vs. Rangers – Game 1 (7 p.m. ET)
Moneyline: Penguins +165 | Rangers -125
Total: Over 5.5 (+105) | Under 5.5 (-125)
The first game of the night between the Penguins and Rangers is the closest matchup we have on the books this evening. I'm expecting a tight game, as both teams were top five in the NHL for the fewest goals allowed this season. The under 5.5 goal total should be on your shortlist tonight. The Penguins hit the under in four of their last six games; the under is 2-1 between the clubs this season. 
The Rangers have been the more consistent team this year, and I trust them more entering their first game of the playoffs. The Rangers shut out the Penguins last month and won another close matchup in Pittsburgh at the end of March. In addition, the Penguins are just 1-5 in their previous six games on the road. I lean Rangers on the money line in this one, but I wouldn't be surprised to see the Penguins cover the +1.5.
NHL Playoffs Picks: Rangers (-125) | Under 5.5 (-125)
---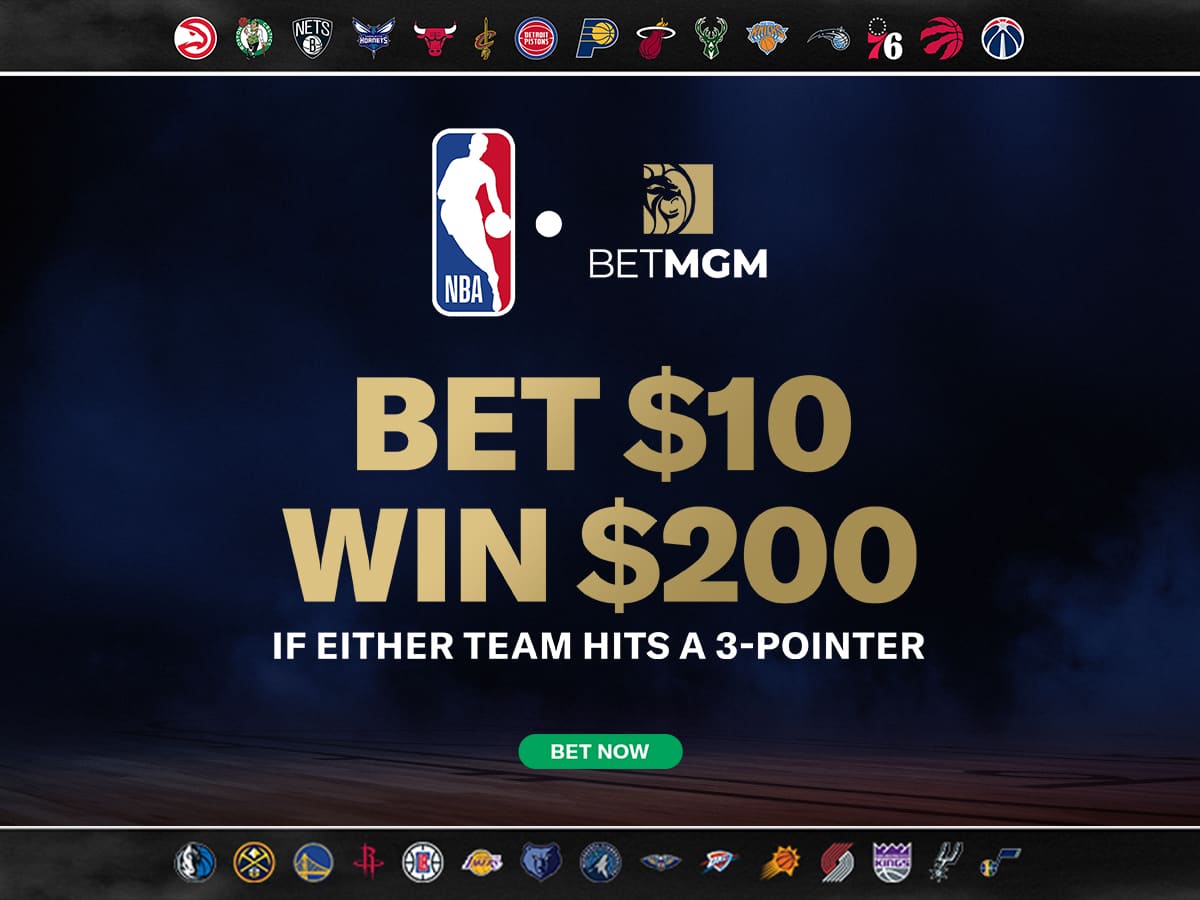 Capitals vs. Panthers – Game 1 (7:30 p.m. ET)
Moneyline: Capitals (+185) | Panthers (-220)
Total: Over 6.5 (-120) | Under 6.5 (+100)
The home teams and betting favorites are getting a ton of public action, and for a good reason; tonight's home teams feature the most profitable teams in the league this year. So I'm keeping it simple and riding with the Panthers' money line in this game. Florida is 14-3 in their last 17 games, and the Capitals are trending down.
This evening, the Capitals could be without their superstar Alex Ovechkin as he's missed the last three games. Ovechkin is day to day with an upper-body injury; he did practice Sunday and D.C. is hopeful he'll suit up. The lines would lean even heavier in Florida's favor if he was announced as out, so be sure to attack the -220 at Wynnbet before any huge adjustments.
Even with Ovechkin, the Capitals are still 1-5 in their last six games and are 4-8 straight up in their previous 12 games against Florida. I also really like the over 6.5 goals in this game. The Capitals are 11-3 to the total in their last 14 games on the road; that's a very buyable trend!
NHL Playoffs Picks: Panthers (-220) | Over 6.5 (-120)
---
Predators vs. Avalanche – Game 1 (9:30 p.m. ET)
Moneyline: Predators +250 | Avalanche -300
Total: Over 6.5 (-125) | Under 6.5 (+105)
The Colorado Avalanche were a profit center this season! I felt like I always had them in a three or four-leg parlay; they're another team that offers a strong sense of trust coming into the NHL Playoffs. They have everything you're looking for in a potential Stanley Cup Finals winner. They're a top ten team on both sides of the ice, and they've loaded up their roster for a deep playoff run.
While the Avalanche finished the season 1-6 in their last seven games, I believe they're an easy lock to win this evening. They've been resting talent to close the year and are still 7-2 in their last nine games at home. So if you're sniffing out a trap game or don't want to buy the gaudy -300, then I think taking your chances with the over is another safe bet.
While I don't trust Nashville to slay the Avalanche, I trust they'll still add their fair share to the game total. They're 5-0 in their last five games to the over. They've scored 17 goals in their previous five games, and the Avalanche average nearly four goals per game this year. The over has also cashed in five of the last six meetings between these two clubs.
NHL Playoffs Picks: Avalanche (-300) | Over 6.5 (-125)

---
Stars vs. Flames – Game 1 (10 p.m. ET)
Moneyline: Stars+190 | Flames -225
Total: Over 6 (+105) | Under 6 (+125)
It's never fun not throwing in some underdog picks into my cards, but tonight is not that night. I again am leaning heavily with the home team and favorite. Like Colorado, the Flames were a team that aided my betting cards with consistency this season. The Flames come into this series red-hot with a 10-4 record to close the year. However, Dallas has some upside as well. The club is 7-2 in their last nine games played in Calgary; the Stars travel well across the border.
Dallas lost two of three to the Flames this year and are 1-1 in Calgary this season. But, honestly, if a young Mike Modano and Brett Hull stepped on the ice, I'd still take the Flames tonight; they have a top-five offense and defense and should be considered a favorite to win the Stanley Cup Finals. 
The over is 2-0-1 in the three meetings between these clubs this year. Two of the three games had totals of 5.5, and the one push came when the books reverted to a six-goal total. We get that same number this evening, and I'm not hesitating on the over! The over has hit in four of the last six meetings between these teams. In addition, the Flames cashed the over in five of their previous six games at home. 
NHL Playoffs Picks: Flames (-225) | Over 6 (+125)
---
NHL Playoffs DraftKings DFS Stacks & Goalie for Tuesday, May 3rd
Best Stack: COL1 – Nathan Mackinnon
 (C, $8,600) – Mikko Rantanen (W, $6,400) – Cale Makar (D, $7,700)
This stack should feast in a high-scoring matchup this evening. I'm expecting fireworks in this game, and I want to get as many options as possible on each side. You can't deny yourself this line one stack from the Colorado Avalanche. Nathan Mackinnon (34G / 89 Pts) and Mikko Rantanen (43G / 95 Pts) are a dangerous duo because of their excellent speed, size, and offensive skill combinations; they're built for playoff hockey. While they offer a much higher cost than the field, you're still paying for a very safe floor. Mackinnon averages 18.3 FFPG, and Rantanen's average is 14.9 FFPG. I'm expecting multiple points from each player tonight. 
Cale Makar (14G / 71 Pts) rounds it all out as one of the top offensive defensemen in the league. Like his forward counterparts, Makar averages 14.7 FFPG and offers a very safe floor. Makar earned double-digit FFPG in six of his last eight games. 
This top line for the Nashville Predators is absolutely on fire! They're a big reason why I trust the over in that game. Let's start with Granlund (20G / 42Pts), a cheap center who has a four-game point streak and nine total points through as many games. Granlund averages 7.8 FFPG but has an average of 18.35 FFPG since 4/24/22. Next, we have Matt Duchene (34G / 69 Pts), who has a point streak of eight games with five goals + six assists through that stretch. Like Granlund, he's playing above his season-long averages in this hot stretch. He averages 13.3 FFPG this year but has a 15.6 average in his last eight games. 
Filip Forsberg rounds it out as the most consistent variable on this stack. He's just as hot as Granlund and Duchene but hasn't faced any inflation to his DFS cost. Forsberg averages 19.6 FFPG across the same stretch of eight games as his linemates. He has four goals + eight assists in this stretch and also has an eight-game point streak. 
Top DFS Goalie: Igor Shesterkin (G, $8,000) (NYR – 29-17-6, 2.07 GAA, .935 SV%)
Igor Shesterkin is one of the best goaltenders this season and is the odds-on favorite to win the Vezina Trophy. I'm betting on a tight, low-scoring game between New York and Pittsburgh. If I had to place a wager on what goalie would get a shutout tonight, Shesterkin would be my pick. The Penguins' offense became stagnant to end the season, and the last two meetings have been low-scoring affairs.
Related Content