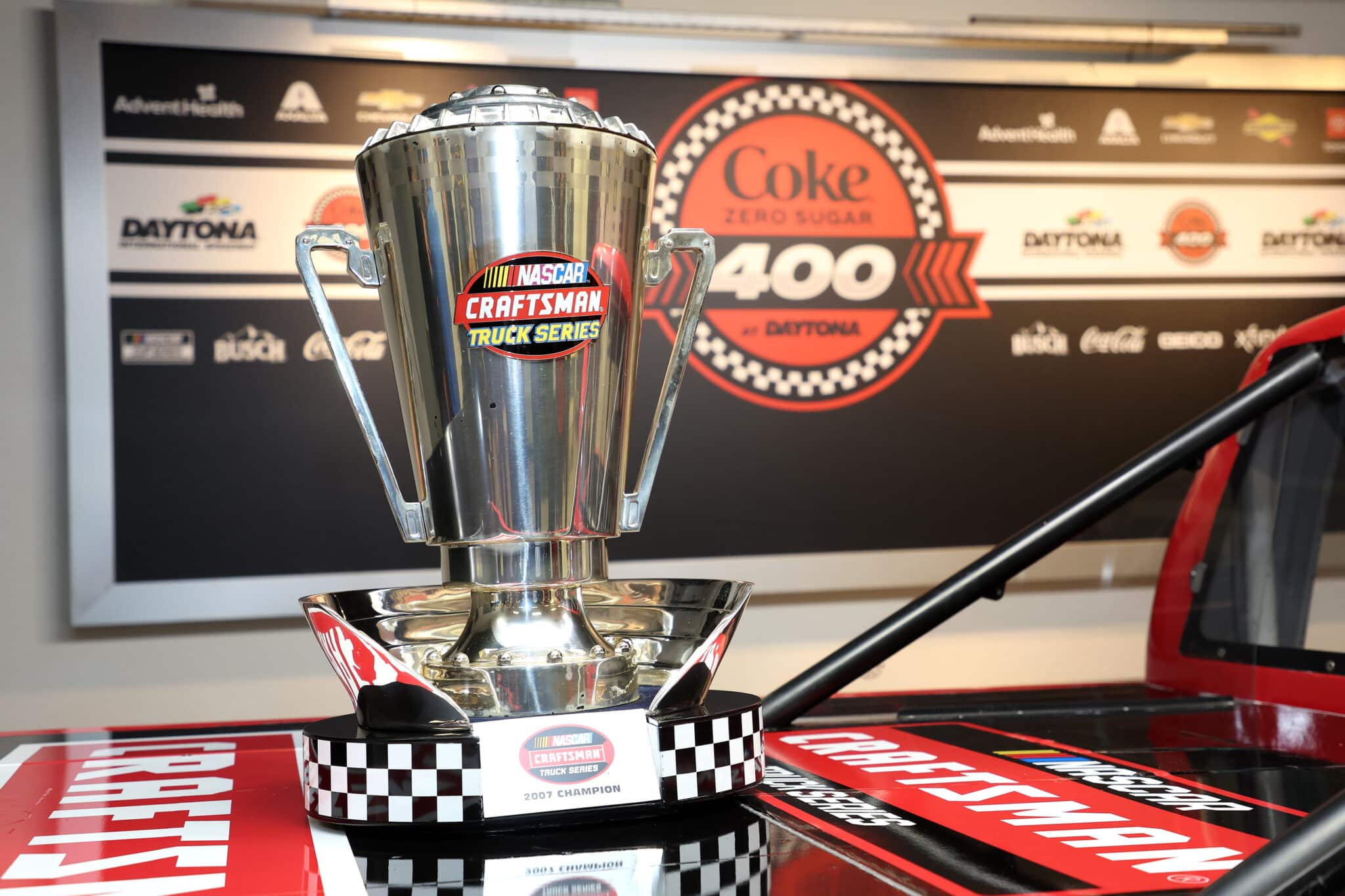 In 1995 NASCAR started the NASCAR SuperTruck Series. It became the NASCAR Craftsman Truck Series in 1996. In 2008 Camping World took over the title sponsor followed by Gander Outdoors and back to Camping World.
Now in 2023, the Series enters its 29th season of competition with a brand new, but familiar look. Craftsman under its new ownership (Stanley Black & Decker) returns and it is once again the NASCAR Craftsman Truck Series.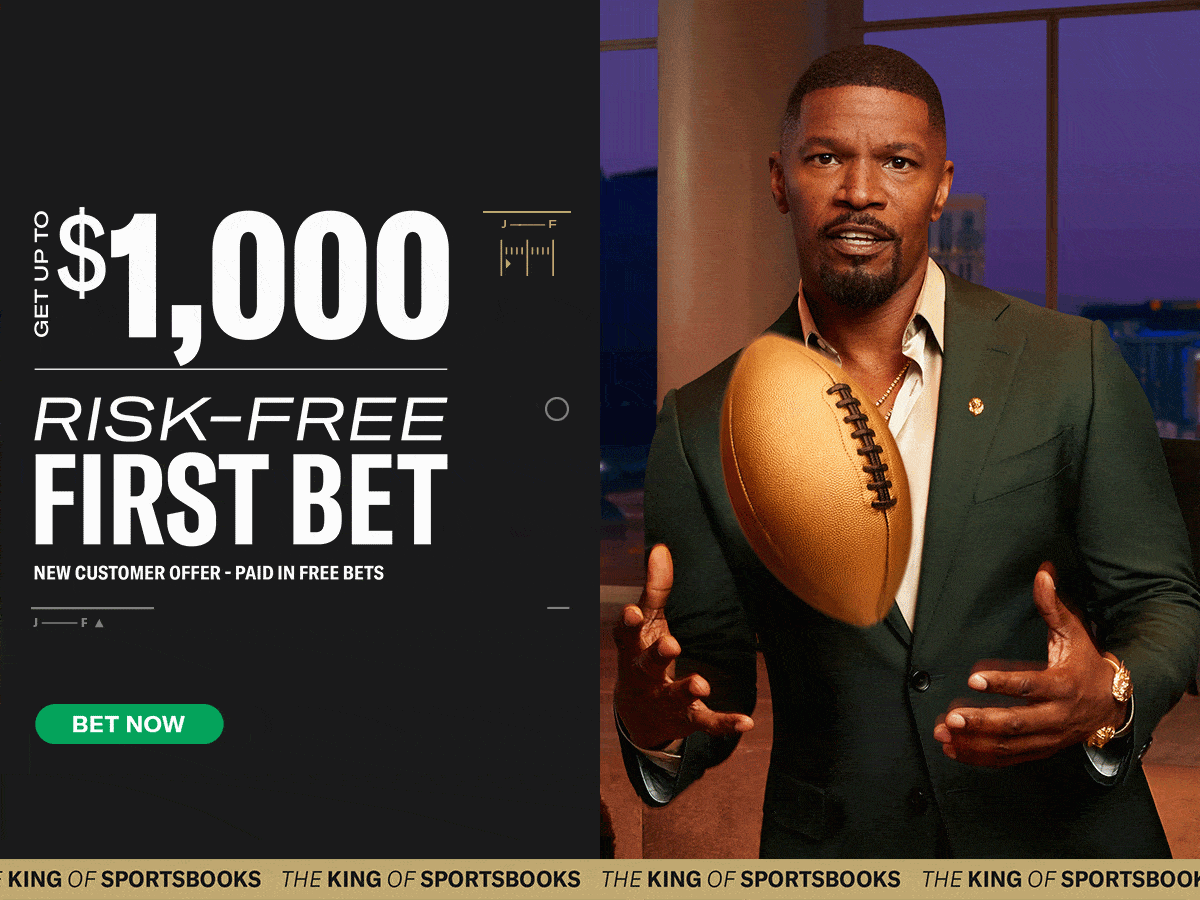 After finishing second place in the points standings in both 2020 and 2021, 23-year-old Zane Smith finally captured his first NASCAR Series title. He did so in a thrilling race where he held off the other three final four contenders, Ty Majeski, Chandler Smith, and Ben Rhodes in the championship race.
Smith Returns to his #38 Front Row Motorsports truck in 2023 to defend that title. Let's take a look at the current odds. If Zane has the best chance at repeating, or who else might wear the crown of champion in Phoenix at the end of the season.
The Odds
Zane Smith +200
Ty Majeski +450
Ben Rhodes +550
Corey Heim +650
Stewart Friesen +750
Grant Enfinger +1000
Christian Eckes +1200
Carson Hocevar +1500
Taylor Gray +2000
Matt Dibenedetto +2500
Chase Purdy +3000
Tanner Gray +3000
Matt Crafton +5000
Tyler Ankrum +5000
Hailie Deegan +50000
Austin Wayne Self +100000
Dean Thompson +100000
The Returning Finalists
Zane Smith, Ty Majeski, and Ben Rhodes made the final four championship race in Phoenix, along with Chandler Smith who has since moved up into the Xfinity Series (Championship Odds Here). As mentioned above, Zane Smith finished second in that race in 2020 and 2021, finally capturing the title in 2022.
He's back to defend the title and with the departure of John-Hunter Nemechek is poised to be the top dog in the Craftsman Truck Series. Smith's win total is set at 4.5 while nobody else's is above 1.5.
Getting to the final four may be a fairly smooth road for Smith, but can he beat the other three drivers in that race and repeat as champion? Last season's final race was still anyone's game. With just four laps remaining the championship four were 1st-4th in the running order for the race.
Had Ty Majeski not spun out with four laps to go, Smith may not have caught Ben Rhodes. Will anyone be surprised if Smith repeats? Absolutely not, however at only 2/1 with four drivers in the battle for that final race. There isn't a ton of value on Smith.
Thorsport Ford Tough Again
Thorsport teammates Majeski and Rhodes return for another season with their team as they make the switch from Toyota back to Ford trucks as the team's manufacturer. Majeski shined in his first full-time season in the Truck Series. Majeski finished in the top 5 ten times and had fifteen top 10 finishes.
It took him twenty races into the season, but Majeski picked up his first career Truck Series win at Bristol, locking himself into the final four and grabbing a second career win two weeks later at Homestead. Majeski is another driver whose road to the final four looks pretty smooth. At +450 there is a lot more value here than with Zane Smith.
Ben Rhodes is the 2021 Truck champion and struggled in the 2022 season compared to his 2021 campaign. Come playoff time, Rhodes got back on track and a second-place finish at Talladega, followed by a sixth at Homestead got him into the final four.
Rhodes was leading with just four laps together when Majeski spun, possibly costing Rhodes the chance at a repeat. Crew chief Rich Lushes moves from Rhodes's #99 truck over to new teammate Hailie Deegan's #1 truck. This is a blow to Rhodes' team, however for a guy who's won it and finished second the last two years, +550 is another solid value play.
The New Guy and the Veterans
Corey Heim was just a part-time driver last year for Kyle Busch Motorsports, but that didn't seem to bother him. Heim won two races starting just sixteen of twenty-three races and captured the Rookie of the Year award for the Truck Series. This year it's over to TRICON Garage, formally known as DGR (David Gilliland Racing).
TRICON switches from Ford over to Toyota trucks to take over as the top Toyota team for KBM. Heim showed everyone he's got what it takes to win races part-time, which should be magnified in 2023. Heim is another driver who is favored to make that championship four, and should have a great shot at a title.
Stewart Friesen
Stewart Friesen on the other hand enters his seventh full-time season of truck racing. Friesen owns and races for Halmar Friesen Racing. The Canadian driver won a race at Texas and fell just short of making the final four in 2022. Friesen's team has shown they can compete week in and week out for top finishes. Can they compete for more wins and get into that final four in 2023 is the biggest question surrounding this team.
Grant Enfinger
Grant Enfinger is another veteran of the series. Also entering his seventh full-time season in trucks, Enfinger has made starts in the series over the last ten seasons. Enfinger's best season was in 2020 when he scored four victories and thirteen top-10 finishes.
Enfinger made the final four that season but finished fourth of those four. In 2021 Enfinger was reduced to part-time in the Thorsport truck and split time driving a truck for CR7 Motorsports, Enfinger missed a race that season and went winless.
Last season saw him return full-time to GMS racing, where he picked up a single win at IRP and finished seventh in the points. Enfinger remains with GMS Racing for 2023 in their number 23 truck.
With Grant's best seasons coming during his time at the elite Thorsport team, it seems like an uphill battle for him to return to that glory and a shot at a title. At just 10/1 this one doesn't seem worth it.
A New Home, and Rising Young Talent
Team owner Bill Mcanally said he didn't even know Eckes was available when he sent a text to the driver asking about his 2023 plans. It didn't take long and 22 year old was signed up to replace Derek Kraus in the #19 Napa truck for McAnally-Hilgemann Racing.
Eckes has struggled for the most part despite being in Kyle Busch Motorsports and Thorsport Racing trucks. In 68 career starts, Eckes has just one win, coming during a part-time season in 2021. This team wasn't very impressive with Kraus behind the wheel either. Eckes should be a step up, and maybe the team will improve this season. However, this is a bet I wouldn't even consider making.
Carson Hocevar
Carson Hocevar is an up-and-coming young driver and a favorite among the hosts of the NASCAR GAMBLING PODCAST. The driver who turns 20 years old near the end of January had an up-and-down 2022 campaign but showed a lot of potential at times. After consecutive second-place finishes at Bristol (dirt) and Darlington, Carson scored a fourth-place finish two races later at Texas.
Then in a crash at WWT Raceway in St Louis, Hocevar broke his right Tibia. He raced the next week at Sonoma but was replaced by Cup Series driver Daniel Suarez mid-race.
He went on to score four more top 5 finishes before the end of the season as he used crutches to navigate around the garage area, hopping into his trucks to race. That first win has eluded him so far but look for that to end early in 2023.
Hocevar has the talent and passion, and if everything falls into place, watch out! If you are looking for a longer shot to lay a bet down on, Hocevar is the guy to do that. Still has a way to come, but if he gets there he'll be dangerous. Give me 15/1 on Hocevar to win it all.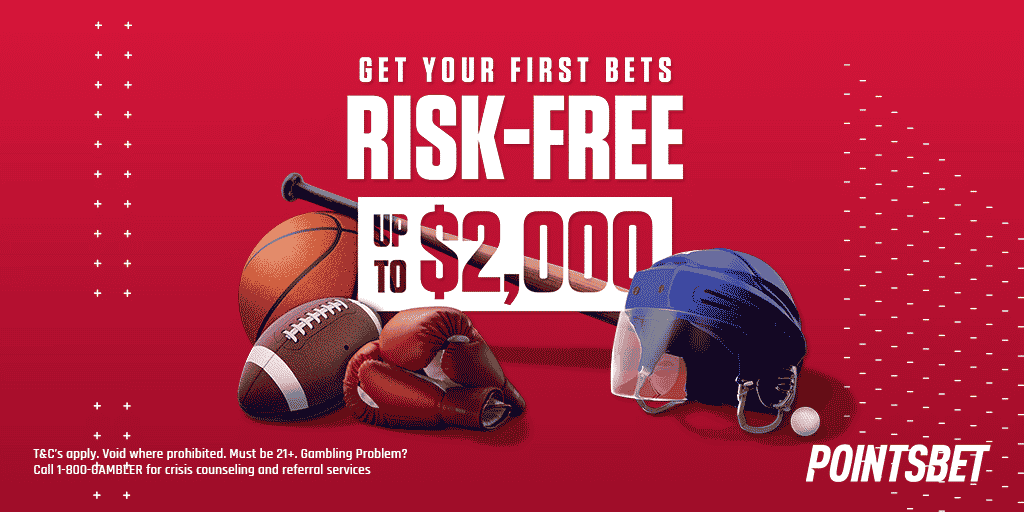 Brothers Gray and the Rest
Brothers Taylor and Tanner Gray will both be full-time in 2023 for the newly rebranded TRICON garage team under the Toyota Trucks banner. Taylor is just 17 years old and will miss the first three races before he turns 18 as he's not allowed to race on the bigger tracks until age 18.
However, NASCAR has granted both him and Jake Garcia waivers allowing them to miss those races and still compete for the championship. Both brothers are talented and looking to have good seasons in 2023. Taylor, despite being the younger of the two seems to be the more talented brother and made his truck series debut at the age of 16.
At 20/1 in a top-tier ride, Taylor is another driver I'm not afraid to bet on. The same argument could be made for Tanner who sits at 30/1 odds.
Matt Dibenedetto
As you look farther down the list Matt Dibenedetto has been relatively unimpressive for a driver who was full-time in the Cup Series just two seasons ago. Dibenedetto scored one win at Talladega, a win he mostly lucked into due to a bad caution flag call on NASCAR's part, and only had seven top-10 finishes.
Chase Purdy will head the new Chevy lineup for Kyle Busch Motorsports. While this was the premier team in the series for the last few years, the change to Chevy and its underwhelming driver lineup leaves a lot of questions to be answered.
If you think Kyle is dumping his own money into this program to make up for the lost Toyota money, you could argue 30/1 is good value. I am not sold that this is the case, and this team will have to prove it to me first.
Matt Crafton
Matt Crafton deserves a mention as well. The three-time champion heads into his 23rd season in the Craftsman Truck Series. The 46-year-old has 15 career wins in his 521 starts in the series. Crafton races for the aforementioned Thorsport, and when you have a driver this accomplished, in this good of equipment you can't overlook them.
His 50/1 odds are just straight disrespectful. Crafton won't go out and dominate every race, but the Wiley vet could find his way into the final four, and at that point, it's anyone's championship.
RELATED CONTENT