A little over a month ago Joey Logano was crowned the 2022 NASCAR Cup Series champion. Bookmarking the first season of the new Next Gen NASCAR Cup Series car after his season-opening win at the L.A Coliseum. With that chapter closed, it's time to look ahead to some 2023 NASCAR Cup Series Championship Odds.
Joey Logano knows how to give a championship speech as he delivers the second of his career. pic.twitter.com/69MbKdEqTN

— Bob Pockrass (@bobpockrass) December 4, 2022
Lucky for us the NASCAR off-season is a short one! We are only a few weeks until the Daytona 500 kicks off the 2023 season. It's time to take a "way too early" (come on is there such a thing?) look at the 2023 championship odds. Where do drivers stand in December, and who's worth laying down that early betting ticket?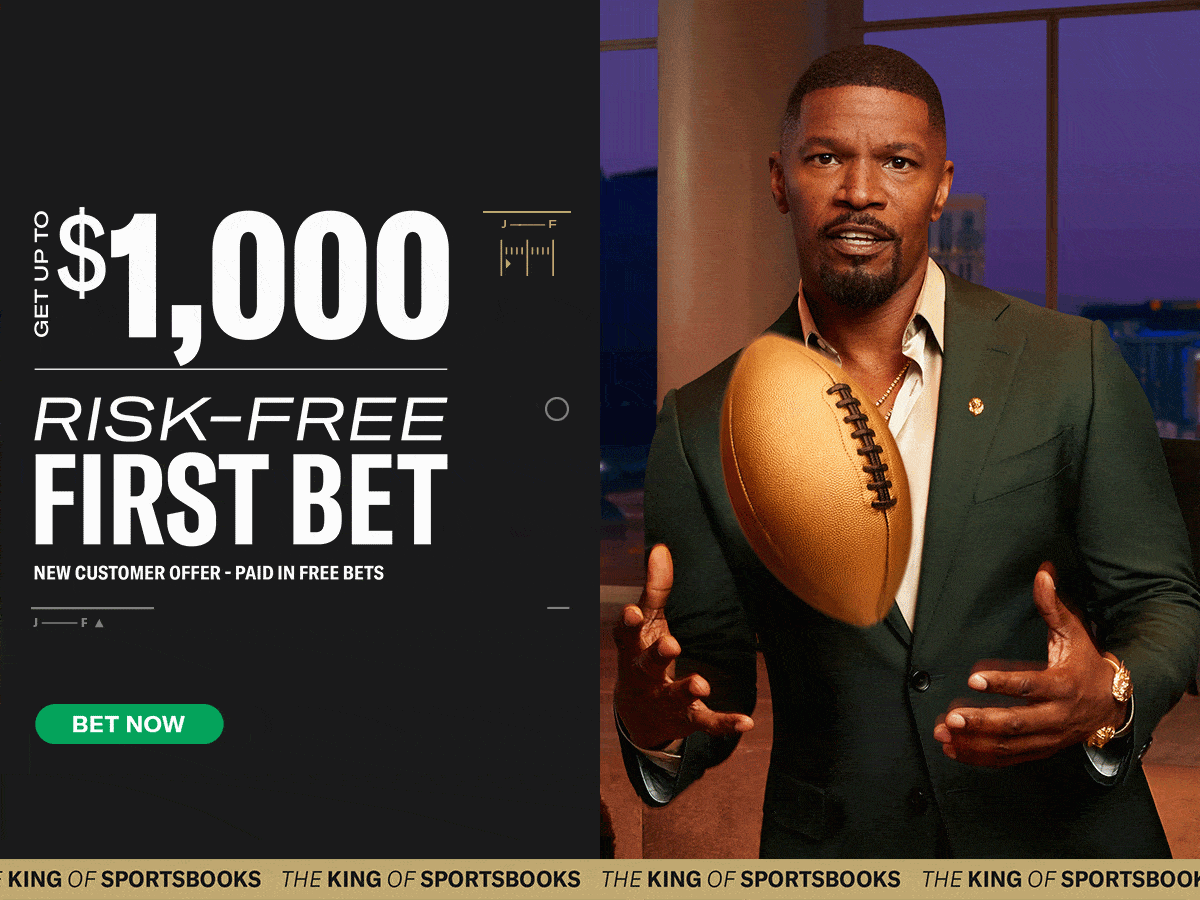 The odds
Chase Elliott +600
Kyle Larson +600
Denny Hamlin +800
Ryan Blaney +1000
William Byron +1200
Ross Chastain +1200
Christopher Bell +1200
Martin Truex Jr +1200
Joey Logano +1200
Tyler Reddick +1500
Kyle Busch +1800
Kevin Harvick +2000
Alex Bowman +2000
Chase Briscoe +2500
Bubba Wallace +5000
Ty Gibbs +5000
Daniel Suarez +6000
The favorites
(Chase Elliott +600, Kyle Larson +600, Denny Hamlin +800)
This group is led by Hendrick driver Chase Elliott, NASCAR's most popular driver, and the 2020 series champion. Elliott won a series-high five races, led the most laps (857), had the best average finish (12.47), won the regular season championship, and made an appearance in 2022 final four.
He's the favorite for a reason. but, the odds aren't great at this time. I would wait and see if his season starts slowly, and those odds dip a little bit. Even if they don't dip, you'll likely be able to get them around these odds during the season.
Forever a champion.@chaseelliott | 🏆 pic.twitter.com/vjrzNIQo4O

— NASCAR (@NASCAR) December 23, 2020
Kyle Larson had a dominant 2021 season. He won ten races in addition to the All-Star race while leading the most laps by far (2,581), en route to his first championship. After a season like that, 2022 almost seemed like a letdown. Larson still won three races, but an early exit in the round of 12 left Larson disappointed. My advice would be the same for Larson as it is for Elliott. Wait and see. However, of this group of favorites, if I'm going to bet on one of them it's Larson.
Is This Hamlin's Year?
Joe Gibbs Racing driver Denny Hamlin, is arguably the greatest NASCAR driver to not win a title… yet. Despite being one of the best drivers on the circuit every year, Hamlin seems to find every way to lose the championship.
The 42-year-old has 48 career Cup Series wins, including three Daytona 500 wins, and three Southern 500 wins. Hamlin was just feet from another trip to the final four (would have been his fourth in a row) before the famous Ross Chastain "Hail Melon" that knocked him out.
Despite Hamlin's ability to be in the mix every year, his greater ability to choke it away means I won't bet him to win on anything less than 12/1. If his season starts slow like in 2022, it might be worth a sprinkle if the odds fall far enough.
Denny Hamlin says he understands that his not having won a title will make him commenting on the format look like sour grapes, but he did his best to argue for a change from the single-race championship. pic.twitter.com/OLo0IUxWFg

— Bob Pockrass (@bobpockrass) December 1, 2022
The Sweet Spot
(Ryan Blaney +1000, William Byron +1200, Ross Chastain +1200, Christopher Bell +1200, Martin Truex Jr +1200, Joey Logano +1200)
This is the spot on the board where you are getting great value on drivers who have a very good chance at this championship. Ryan Blaney had one of the best cars all season, but victory lane avoided him in every points-paying race. Blaney was able to secure the win at the All-Star race and arguably had the best car at the championship race in Phoenix.
The pilot of the No. 12 car is set up to be a NASCAR star for some time. The 28-year-old just signed a multi-year contract extension for Team Penske, who won the 2022 championship with Joey Logano. Ryan Blaney is one of my favorite bets to win the 2023 championship.
William Byron is the next Hendrick Motorsports driver on the board. The 25-year-old driver has four Cup Series wins to his name. A career-high two wins in 2022 shows he's close to taking the next step. Byron is a driver who should make it to the final four very soon. As we often see, drivers usually need to make a final four before they win a championship. So I will hold off betting on him at these odds.
https://twitter.com/ActionNASCAR/status/1587241002829496327
Ross Chastain, "The Watermelon Man" who made the "pass seen round the world" at Martinsville to make it into his first appearance in the final four, burst onto the scene this year. A driver who bounced around at relatively unknown organizations for years finally got his big break. The new Trackouse Racing organization and the new car were the perfect combination for Chastain.
Two wins, an average finish of 13.3, and second place in the overall championship show Chastain is close. At 12/1 odds, you can't say this is a bad bet.
The Gibbs Factor
Joe Gibbs Racing teammates Christopher Bell and Martin Truex Jr are up next. Bell is another driver coming off his first career final-four appearance after winning two "must-win" races to advance in the playoffs. Bell along with rookie Ty Gibbs appear set as the future anchors of the Gibbs team. Martin Truex Jr on the other hand appears to be on his way out.
While not confirmed, 2023 could very well be the final season for the 42-year-old 2017 series champ. If you've listened to NASCAR GAMBLING PODCAST at all you know I won't waste any money betting on Truex. The case can certainly be made for Bell though.
Joey Logano, the 2022 champion is being disrespected here at 12/1 odds. While he shouldn't be the favorite to repeat, give the man a little respect for winning it all last year. Joey has a thing similar to the San Francisco Giants' streak of winning in even years, Logano is all about the even years. Since the final four began, Joey has made it in every even number year, including his first championship in 2018. So maybe save this bet for 2024?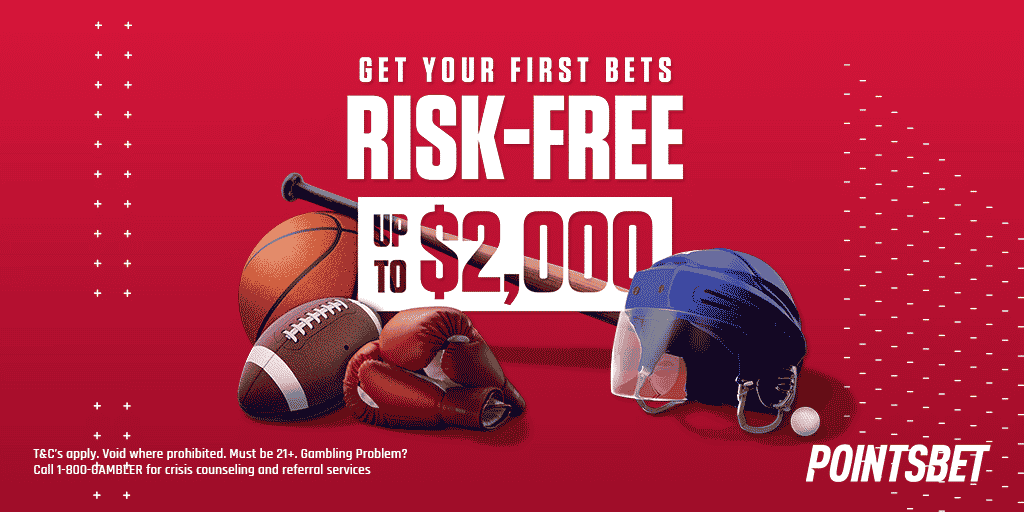 The Best of Rest
A celebration @TylerReddick will never forget! 👏 pic.twitter.com/Gb5SaxcIZa

— NASCAR (@NASCAR) July 3, 2022
Tyler Reddick (+1500)
Another driver who had a coming out party in 2022, Reddick is a talented race car driver in anything he straps into. He's won in dirt cars at your local short track and eventually claimed back-to-back Xfinity Series titles. The 26-year-old scored his first career Cup Series win and quickly followed it up with two more.
Mid-season Reddick agreed to terms with Denny Hamlin and Michael Jordan's 23XI racing for the 2024 season. Fast forward to RCR scoring huge free agent Kyle Busch, and Reddick was released from his contract and allowed to go to 23XI for the 2023 season.
As Tyler switches from Chevrolet to Toyota, a new team and manufacturer could provide challenges for the young driver. Reddick is another one who looks like he could make the final eight or final four, but I'm not convinced this is his year just yet.
Kyle Busch (+1800)
Stop what you are doing and run to the window to bet on this one now. The two-time series champion was basically fired from his longtime ride at Joe Gibbs Racing and forced to find a new home. Busch landed in the car vacated by Reddick. Two years ago telling you to bet on a Richard Childress Racing car would have sounded crazy.
With Kyle Busch behind the wheel in full revenge mode, watch out! Reddick won three races in this car, but Busch was only able to win one in his Gibbs equipment (a race Reddick was winning until the last lap ironically). I'm all chips in on Kyle Busch this year and 18/1 is a steal.
Do not count this driver out.

Retweet to congratulate @KevinHarvick on a HUGE win at @MISpeedway! pic.twitter.com/qf7woDY6XA

— NASCAR (@NASCAR) August 7, 2022
Kevin Harvick (+2000)
Harvick has become a favorite driver to talk about week in and week out on the NASCAR Gambling Podcast. While early in the season it looked like the veteran driver who's been full-time in NASCAR since stepping into the RCR ride in the second week of the 2001 season after the tragic loss of Dale Earnhardt Sr, might be in over his head in this new car. Harvick quickly silenced his doubters including myself. Back-to-back wins at Michigan and Richmond proved he could still get it done.
A lot of talks have been had about this possibly being the last season for Harvick. What better way to go out than the way we've seen greats like Peyton Manning, Jerome Bettis, or John Elway leave the field as champions in football? Harvick had 18 straight top-10 finishes at Phoenix Raceway, the home of the championship race, if he can find a way to make it there, it'll be hard to bet against him. Take the long odds while you can.
The Longshots
(Alex Bowman +2000, Chase Briscoe +2500, Bubba Wallace +5000, Ty Gibbs +5000, Daniel Suarez +6000)
All of these drivers are on powerhouse teams that can or have won championships. They are long shots for a reason and once you get to this level these are just dart throws. Bowman races for Hendrick Motorsports winners of two of the last three championships. Briscoe won at Phoenix in the spring race. Wallace is coming into his own but has a ways to go before the championship talks start.
A rookie has never won the NASCAR Championship in their rookie season in the modern era of NASCAR, while Ty Gibbs's Xfinity Series run was impressive, his Cup Starts last year showed what a leap that is.
Daniel Suarez has been around, and finally got that first win, but a championship seems like a reach. Brad Keselowski (+7000) might be worth a small sprinkle if you can't help yourself and need a long shot to bet on. The 2012 Series Champion had a rough start to his driver/owner days at RFK. However, the team as a whole looked better towards the end of the season and Brad is a veteran driver with a lot of experience.
Brad @Keselowski​ turns 34 today, and his gift of giving hope to others through the @BKCFF, makes him a champion on and off the track. pic.twitter.com/mMR8HOgZ7R

— NASCAR on NBC (@NASCARonNBC) February 12, 2018
The Picks
In summary, the case can be made for quite a few drivers this early on. I hope you've enjoyed this look at the championship odds, here are the drivers I'm looking to grab early championship bets on.
Kyle Larson +600
Ryan Blaney +1000
Kyle Busch +1800
Kevin Harvick +2000
Brad Keselowski +7000
RELATED CONTENT