Last week I wrote an article on the top remaining spring football free agents that you may not know but should. In the article, I alluded to the fact that it was a small fraction of players that are free agents that are perfect for the XFL or USFL. After many conversations, dozens and dozens of game films, highlight films, research, stats, and more, I knew we had to highlight more. Therefore, I bring you part two of the top remaining spring football free agents that you may not know but should.
These players aren't in part two of the series because they're an afterthought. This isn't the 1B to the first article's 1A. All the players listed in both articles are players that have shown not just the talent and ability to play in a spring league like the XFL or USFL. They've also shown the drive to get on the field and prove that they belong in professional football.
The list of free agents will always be an evolving and moving target. Each year there are approximately 16,380 football players eligible for the NFL draft. There are only 254 players drafted, with about an additional 320 added as undrafted free agents. Of course, not all those players make rosters. That leaves an overwhelming amount of football players that still have a lot to leave out on the field. To put it short, we need more leagues with more eyes on them in my opinion. Without further ado, here are my additional remaining spring football free agents.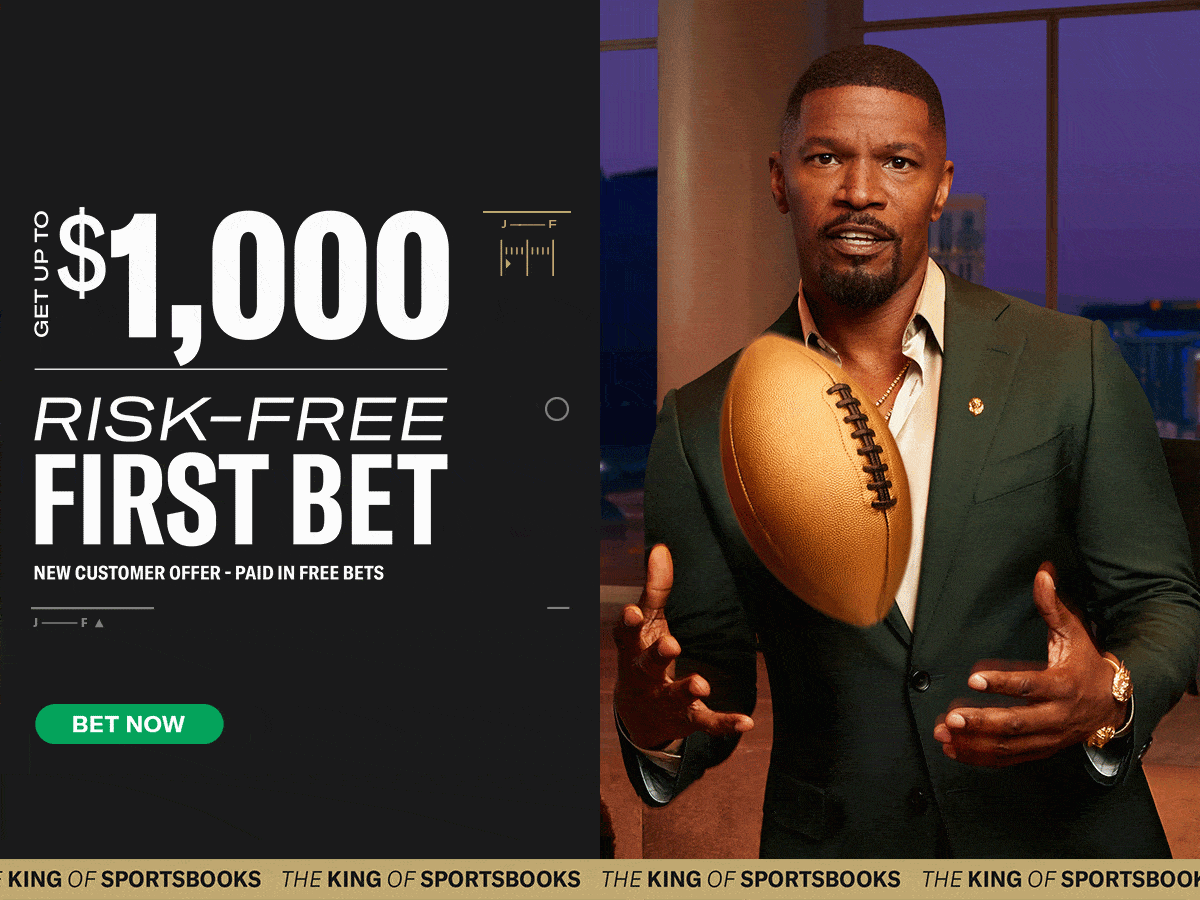 Exclusive SGPN Content
Spring Football Early Best Bets
XFL Players Most Likely To Make An Impact
More Top Remaining Spring Football Free Agents That You May Not Know – But Should
Quarterbacks
Roland Rivers – Slippery Rock
We'll start our remaining spring football free agents with a guy that played in the USFL last year. Roland Rivers showed flashes last year on a Maulers team that had struggles all year on offense. Still, Rivers showed flashes of his ability to lead the team and win football games. He played in four games, starting in one, and finished with 366 passing yards and two passing touchdowns.
In college, Rivers went 23-3 and won a bunch of awards while breaking a bunch of records. He was the 2018 and 2019 First Team All-PSAC West, 2019 PSAC West Offensive Player of the Year, and the 2019 PSAC Championship Game MVP. Starting in only two seasons, he finished with 7,181 passing yards and 80 touchdowns. He also ran for an additional 1297 yards and sixteen rushing touchdowns.
Rivers is a good player who needs additional development at the professional level. However, I think he can come in and battle it out and camp and prove that he belongs. It is possible the Maulers bring him back, but for now they have four other quarterbacks showing on their roster page and Rivers isn't one of them, meaning he could go make an impact elsewhere.
Dylan VanBoxel – Kansas Wesleyan University
The next quarterback on the spring football free agents list is Dylan VanBoxel. He's a 6-2 quarterback out of Kansas Wesleyan. VanBoxel may not have huge collegiate stats to look at. Kansas Wesleyan's records show he played in two different games as a backup. Still, in those two games he threw for 70.6% and two touchdowns.
Looking at game film you can see more than what the stats show. VanBoxel stands tall in the pocket and has the ability to escape under pressure by rolling the pocket. While many quarterbacks can roll away from the pressure, few can throw the ball on the run as confidently and accurately as VanBoxel.
Even with tacklers on his heels, he keeps his eyes down field. Excellent field vision and the ability to stay calm are both things to build off of in his game. With raw talent and potential, VanBoxel could develop into a quarterback who would be hard to sack and regularly be able to convert on third downs to keep the ball moving downfield. He most recently played for the Juarez Jefes, a football club in Mexico.
Carson Strong – Nevada
Okay, so Carson Strong may not be a name you don't know. However, he is a player that you may not have known is currently a free agent. He would be a perfect fit for the XFL or USFL. Strong has a big resume and may be waiting to see if there is another NFL opportunity going into next year's training camps. Though a strong showing in spring football could be a springboard to more.
Strong is a 6-3 quarterback who played college football at Nevada. He's a two-time Mountain West Offensive Player of the Year and a two-time first-team all-Mountain West. In college, he threw for 9,379 yards, 74 touchdowns, 19 interceptions, and had a 68.1% completion rate.
Strong spent a little bit of time with the Eagles and the Cardinals this season but wasn't able to stick with either of the teams. He has a strong college resume and now it is time for an XFL or USFL team to bring him in to let him prove he can succeed at the next level.
Kelly Bryant – Clemson/Missouri
The last quarterback on this list of remaining spring football free agents is Kelly Bryant. Bryant played for Clemson in 2017 and threw for 2,802 yards and 13 touchdowns. After Clemson decided to start Trevor Lawrence at quarterback in 2018, Bryant transferred to Missouri. There he threw for 2,215 yards and 15 touchdowns.
Bryant has spent some time in the CFL for the Toronto Argonauts as well as the IFL for the Bismark Bucks. However, he found even more success last year in Fan-Controlled Football. He went on to win the FCF's People's Championship and was named the game's Most Valuable Player.
Something not everybody may know is Kelly Bryant's cousin, Martavis Bryant, is already in the XFL for the Vegas Vipers. The football-caliber running in the family is strong and it wouldn't be a surprise to see Bryant step up from the FCF to compete in the XFL or USFL.
Running Backs
Terrence Smith – San Diego University
We move from the quarterbacks on to the running backs and our first spring football free agent at running back is Terrence Smith. Smith played running back at San Diego and amassed 1,553 rushing yards and 18 rushing touchdowns. His best year was his senior year when he had 575 yards and five touchdowns while averaging 4.4 yards per carry.
Looking at game film you can see why Smith would be a good fit in either the XFL or USFL. He has strong legs that he keeps driving as he runs. Pairing those strong legs with a good stiff arm, you can't tackle him up high. He's a hard runner to tackle and game tape shows him breaking a lot of tackles. He also has great patience to find open holes and an excellent one-cut jump.
Joshua Mack – Liberty
The next running back on the remaining spring football free agents is Joshua Mack. Mack ran the ball for Liberty after transferring from Maine. He finished his collegiate career with 767 carries for 4,038 yards and 29 rushing touchdowns. Mack knows the fundamentals of football and the running back position so well that he's currently coaching. Mack is a shifty player with a really good juke that is hard to tackle. Much of his game tape shows him making jukes and jump-cuts that leave defenders looking silly.
He most recently played in the European League Football for the Cologne Centurions. In five games he had 80 carries for 392 yards and a touchdown. However, it was here that his ability to catch the ball out of the backfield really started to shine. He's shifty enough to set up big gains on screen plays or short passes. In the ELF he had 14 catches for 194 yards and two receiving touchdowns in those five games. He also had a forced fumble and recovery, and five returns for 151 yards.
Wide Receivers
Mechane Slade – Memphis and University of West Georgia
The first wide receiver on this article's list of remaining spring football free agents is Mechane Slade. Slade started his collegiate career at Memphis before transferring to the University of West Georgia. At the University of West Georgia, he blossomed into a game-changing wide receiver. Coaches pointed to not only his leadership but his hard work and what a dynamic player he is on the field.
During his time there, Slade led the conference in receiving yards, receptions, and yards per catch. He's a deep threat, easily beating coverage with his speed. Slade also has an excellent ability to adjust his body midair to make catches if passes aren't thrown perfectly to him.
One other thing that stands out is his toughness. While a lot of receivers his size may look to avoid contact, Slade isn't afraid to make contact with defenders to push for more yards. He also isn't afraid to get his hands dirty with blocking in the run game.
Jimmie Stoudemire – Edward Waters University
The next receiver on our spring football free agents list is Jimmie Stoudemire. Stoudemire was named one of the top JUCO wide receivers in 2018 when he chose to transfer to Arkansas. However, Stoudemire suffered an injury at Arkansas that was feared it would end his football career. His perseverance and drive would prove that fear wrong. The 6-3 receiver has an eighty-inch wingspan and runs a 4.5 forty-yard dash.
Even after not playing a single down for Edward Waters University due to eligibility issues, coaches knew he had the talent and put him in the HBCU Pigskin Showdown, which put him on the NFL's radar. With so little stats in his last years of college, the fact that NFL and CFL teams were interviewing him shows what you need to know about both his talent and character. He can block well, has good hands and awareness, and runs really good routes. With his size, he could slide into the tight end position and create a troubling matchup for defenses.
Isaiah Huston – Arizona Christian University
The next wide receiver to discuss among the remaining spring football free agents is former Arizona Christian University receiver, Isaiah Huston. Huston is a 6-0, 187-pound receiver that runs a 4.41 forty. In 2018 he played nine games for ACU and had 360 yards and four touchdowns. He returned in 2019 to play three games and had 321 yards and another four touchdowns. Prior to ACU, Huston played for Phoenix College.
Huston has most recently been seen playing in the Indoor Football League for the Arizona Rattlers. In 2022 he had 21 rushing yards, 319 receiving yards, and six receiving touchdowns in 11 gaves. Huston also excels at kick returns, averaging 24.2 a return, which was second in the IFL. He can bring skills as a wide receiver, punt returner, kick returner, and gunner to any XFL roster or USFL roster.
Jerrime Neal – Langston University
The next receiver on our spring football free agents list is Jerrime Neal. Neal played his college ball at Langston University after transferring there from Beacon College. He's 5-10, 180 pounds, and has experience as a wide receiver, punt returner, and kick returner. He brings a lot of speed to the field and continues to find success in professional football. He would be a good addition that could help out as a receiver and on special teams for in the XFL or USFL.
Neal played in The Spring League for the Generals in 2021. He logged five receptions for 56 yards. In 2022, he went on to play for the Northern Arizona Wranglers in the IFL. In just 12 games for the Wranglers, Neal climbed their record board for third most touchdown receptions. He finished the season with 313 yards and nine touchdowns.
Offensive Line
Louis Chandler
The next spring football free agent on the list is the first offensive lineman! Ironically, he's also the second Langston University player in a row. That big lineman is Louis Chandler who stands a big 6-4 and 320 pounds. All football fans know it's harder to judge lineman versus lineman because they don't necessarily have stats. However, Chandler is a massive player with excellent play on the line.
"Big Lou" has surprising speed for his size and showed that when playing in the IFL for the Duke City Gladiators. He has good footwork and handwork and could be utilized in multiple positions on the line. He also does a good job pulling for a swing block. Chandler should be able to come in and compete for a spot along the line in the USFL or XFL and use his size to push defensive linemen around.

Defensive Linemen
Rashad Payne
We go from the offensive line to the defensive line on our list of remaining spring football free agents. The first to discuss is Rashad Payne. Payne has spent time with the Orlando Predators, the Jacksonville Sharks, and the Spacecoast Tarheels as well as played in the TSL. He's a 6-4, 255-pound player who can be best described as an athlete. While you're used to seeing a fast, speedy, smaller guy described as an athlete, Payne breaks the mold there.
His versatility is what makes Payne such a good candidate for the USFL or XFL. He's lined up on the defensive line, primarily at defensive end. He's also lined up as a linebacker. However, even more impressive, he can play tight end as well with smooth running and good hands. Not many defensive linemen could also line up at tight end.
Ellis Parr – Minot State University
The next defensive lineman on the spring football free agents list is Ellis Parr, out of Minot State University. Parr is a 6-1, 285-pound lineman who has a quick first step to push into the backfield. At Minot State University, he finished with 96 total tackles in 33 games, including 14 tackles for loss and five sacks.
He most recently played for the Omaha Beef in the CIF. Watching his game tape, you'll not only see that quick first step, with good footwork and handwork, but also a very good swim move. He will utilize the swim move to get passed the offensive lineman and put pressure on the quarterback. Parr will also stay with the blocker and then shed them to make a tackle in the run game. He should be a welcome addition to any XFL or USFL roster.
Linebacker
Andrew Jackson – Western Kentucky
Moving on from the defensive line, next we have a linebacker out of Western Kentucky, Andrew Jackson. Jacks is a 6-1, 256-pound linebacker who can play middle linebacker or outside linebacker. He was originally drafted by the Colts in the 6th round after amassing 295 tackles, six-and-a-half sacks, and five forced fumbles at Western Kentucky. In 2012, he was number one in the Sun Belt Conference for solo tackles with 78 and number ten in the entire NCAA.
In 2014 Jackson had ten tackles and one sack but was waived the following year. After that, he played for the Spokane Empire of the IFL. In 2019 he joined the Memphis Express in the AAF. Here he had a game with 14 tackles, one sack, and one interception. That week he was the Defensive Player of the Week. Jackson was also part of the 2020 XFL, originally drafted by the Houston Roughnecks, and later was on the St. Louis BattleHawks.
Defensive Backs
Mike Witherspoon – East Carolina
The first defensive back on our list of spring football free agents is Mike Witherspoon. Witherspoon transferred from junior college to East Carolina in 2018. He was a key contributor to a unit that ranked third nationally in tackles for a loss, 22nd in sacks, and 35th in fewest first downs.
Witherspoon has amazing lateral quickness and is very coverage savvy. He has great instincts and relies on them to cover receivers well. Witherspoon also isn't afraid to be physical and lay down big hits with his 6-1 frame. He doesn't just have a good football IQ and skills, but also the drive and passion for the game to keep pushing and succeed. His high motor on the field spreads to his teammates and he has good leadership qualities.
Witherspoon's resume doesn't end at college. After graduating in 2020 he played arena football in 2021. Witherspoon was going to be playing in the MLFB before it got shut down. He also was part of the Hamilton TiCats of the CFL in 2022. During the preseason Witherspoon flashed his great football instincts with a game-changing interception against Toronto. Witherspoon possesses the skill set and drive to make an impact on the field for the XFL or USFL and make life tough on receivers and quarterbacks.
DeAndre Farris – Western Kentucky
Next on our list of spring football free agents is defensive back Deandre Farris out of Western Kentucky. Farris is a 5-10 cornerback who finished his collegiate career with 111 tackles and three interceptions in four seasons. He is a good tackler with high awareness. Much like Witherspoon, Farris also played in the CFL.
Farris played for the Ottawa Redblacks in 2019 as his first professional stop out of college. There had 45 tackles and an interception in 14 games. Even though he hasn't been filling stats since the Redblacks, Farris is still a young player that had a lot of potential. He could come in and compete for a spot on a USFL or XFL roster and has experience at the professional level from his time with the CFL.
Damian Francis – Texas Wesleyan University
To close out this round of spring football free agents is defensive back Damian Francis out of Texas Wesleyan. In 2019 Francis played 10 games and finished with 25 tackles, two interceptions and five passes defended. Then in 2020 he was only able to suit up for two games but still had five passes defended.
In October of 2022, Francis signed with the Billings Outlaws of the CIF as his first professional stop. However, I don't expect that to be his last professional stop. At 6-2, Francis would be one of the taller defensive backs in the XFL or USFL. He's able to use his size to his advantage, but also has good speed, as seen in his special teams' play. Francis tried out during the XFL's Showcase and is waiting to compete for any of the teams.
Related Content